Asia / Global
Asia
Briefing
The donation scandal engulfing the Thai prime minister, and why tiger poachers have leopard in their sights.
Troubles ahead
Thailand — 
GOVERNMENT
Six months after Thai prime minister Abhisit Vejjajiva ordered a crackdown on anti-government Red Shirt protesters in Bangkok that left at least 90 people dead, his government is once again in trouble. An $8m (€6m) donation scandal threatens to destroy his Democrat Party and there is growing anger over official investigations into the deaths in April and May. Critics say proceedings are moving so slowly that their true function is to whitewash the military's role in the violence.
Meanwhile, the Reds are regrouping, with thousands of people defying emergency rule to protest in Bangkok in September.
Post-crackdown, Abhisit moved quickly to snuff out what remained of the Red Shirts, a largely rural movement whose members feel exploited and ignored by Bangkok's ruling elites. Its leaders were jailed or fled into exile. Bangkok and other provinces are still ruled by an emergency law that grants sweeping powers to Thailand's military-dominated security apparatus. It has shut down opposition magazines and radio stations, and by one estimate has blocked more than 200,000 websites.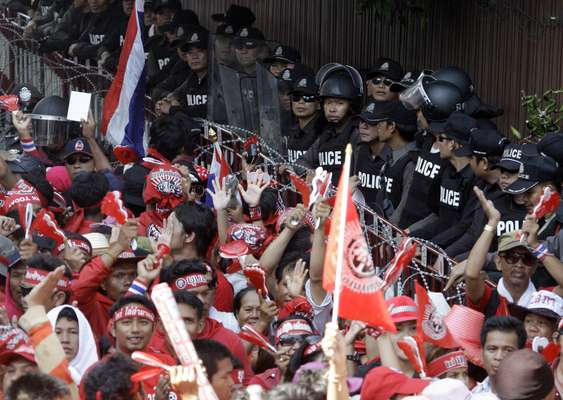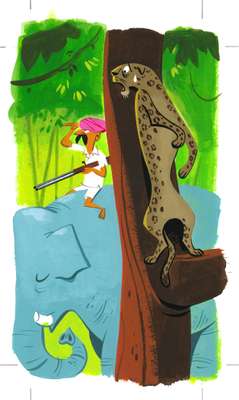 Abhisit showed his gratitude to the military by raising defence spending by 10 per cent. This further empowers an institution that has been a law to itself since 2006, when the army toppled former prime minister Thaksin Shinawatra – still a hero to many Red Shirts. But with elections due next year, Abhisit is struggling to lead when many believe he has blood on his hands. A calm that depends on draconian laws seems unlikely to last.
---
Two more clouds on Thailand's horizon:
Royal succession:
Hospitalised for more than a year, King Bhumibol Adulyadej is revered, but his son Crown Prince Vajiralongkorn is not.

Endless war:
A separatist insurgency in Thailand's three southernmost provinces has killed 4,200 people since 2004—and the violence is intensifying.
Bali good idea
Indonesia —
 ENVIRONMENT
White sands, turquoise waters – and a pile of washed-up rubbish. Hoteliers, surfers, politicians and businesses in Bali have united to eliminate the problem on the island with the creation of the beach-cleaning initiative Bali Clean & Green (BC&G). More than 100,000 people cleaned 50 beaches during the first Clean-Up day and a campaign to discourage giftwrapping is on the cards for Christmas. Conrad Bali resort, global surfing firm Rip Curl and Indonesian singer Ray D Sky have all participated in the initiative. Nunie Kneip, BC&G co-ordinator, says, "Every day should be a clean-up day for as long as it takes."
---
Tiger fakes
India — 
POACHING
There are only 1,411 tigers left in India, an all-time low, according to government estimates. And as the country's favourite metaphor for itself is being poached out of existence, Chinese demand for their innards, bones and hides shows no sign of abating.
So new poaching gangs have turned to leopards, whose bones can be easily passed off for those of a tiger, which are used in traditional Chinese medicine to treat arthritis.The Wildlife Protection Society of India reported recently that 131 leopards have been poached in the first half of 2010, compared to 157 and 161 in all of 2008 and 2009.
---
Land grab
Singapore — 
AGRICULTURE
Singapore may be a world leader when it comes to compact urban planning but it is less impressive at agricultural development – there simply isn't enough space for rolling cornfields in the tiny city-state. Singapore is forced to import 90 per cent of its food. However, in the next few years, Singapore's agriculture sector is set to blossom. The government has signed a deal to develop a plot of land more than double the size of Singapore's 710 sq km in China's northeast Jilin Province. Singaporean agriculture firms will start rearing pigs for various pork products with the aim of diversifying into other agricultural areas in due course.
---
Branching out
Japan —
 CONSERVATION
Trees are topping the agenda in Japan's Hokkaido. A vast conservation area that spans over 240,000 hectares – an area bigger than Tokyo – is being created on the northern island. The reserve, set up by the national Forestry Agency, will become one of the largest in the country, stretching between the Daisetsu and Hidaka mountain ranges.
---
Japan is home to the world's oldest surviving dynasty – the line of emperors is believed to stretch back to 660BC. The previous record was held by the kings of Ethiopia, but the chain that dated back to King Solomon was broken with the exile of Haile Selassie in 1974.