Culture / Global
Culture
Briefing
Q&As with Fernando Trueba, who's directing his first animated film, and Asher Edelman, an ex-banker and owner of an art investment firm. Plus film reviews, auction sales and a stand-out Hong Kong gallery.
Non-fiction
Norman Foster: Drawings 1958-2008
Edited by Ivorypress
This comprehensive set of debates and exhibition images pays homage to architect Norman Foster. A couple of hundred cartographic drawings and sketches follow his career from his early student days to becoming the leader of Foster + Partners. In English and Spanish.
---
Diary
The Sixties – Diaries, Volume Two: 1960-1969
Christopher Isherwood
Isherwood charts the upheavals of a revolutionary decade with characteristically sparkling prose in this intimate portrait of life with artist Don Bachardy. The author observes encounters with an impressive range of people: Hollywood's leading men and women jostle with the 20th century's greatest literary luminaries, including WH Auden and Truman Capote.
---
Fiction
Star Island
Carl Hiaasen
Set in the cotton candy reality of Miami, Carl Hiaasen recounts the tale of 22-year-old Cherry Pye, a bona fide teen pop starlet turned drug-and-alcohol train wreck. Hiaasen paints an entertaining, though slightly shallow, picture of superstardom.
---
Non-fiction
A Guide to the New Ruins of Great Britain
Owen Hatherley
Architectural journalist and commentator Hatherley provides a low-by-low tour of the UK's least sensational cities. It's certainly not the first time old Britannia's hotspots of humdrumness have got a bashing in guides like these, yet Hatherley's well-researched, couth and strangely affectionate study lacks the bloggish cynicism of its predecessors. That's most apparent in chapter one, when he touchingly picks apart his hometown Southampton: "While the gigantic ships, those ribbon-windowed beauties that inspired a million Modernist buildings, sailed to New York from just a few years away, Southampton channelled the spirit of Iowa."
---
Anthology
Granta 112: Pakistan
Edited by John Freeman
Granta's latest anthology of poetry, art, fiction and reportage focuses on Pakistan. Prominent contributors include novelists Mohammed Hanif and Mohsin Hamid, Fatima Bhutto, niece of Benazir, and Pulitzer-prize winner Jane Perlez. This is a must-read for anyone who wants to get under the skin of the country leading international news-agendas.
---
Science
Pathfinders
Jim Al-Khalili
We know that Arab science and civilisation ruled the roost after the Greeks lost their empirical empire, but what can we recall? Exactly. Jim Al-Khalili's lightfooted study is a timely history of the light that Baghdad, particularly under Caliph Ma'mun, shone across the region while Western Europe endured its Dark Ages.
---
Q&A
Dennis Johnson
Melville House
New York
Melville House publisher Johnson did not enjoy Stieg Larsson's novels but he's happy to profit from the surprise success of the Swede's mysteries among an American audience. Johnson has launched the Melville International Crime imprint. Its first titles, Jakob Arjouni's Kismet, about a Turkish-immigrant detective in Frankfurt, and Joshua Sobol's Israeli espionage thriller, Cut Throat Dog, are out now.
A lot of highbrow publishers avoid genre fiction. Why are you doing mysteries?
One of the reasons I'm so attracted is because it is so political. All these books are rooted in social issues and that's what Melville House is all about.
What else is exciting you?
I've just finished reading a Greek novel that we're going to do, dealing with Greece right after the demise of the junta. It's a very Greek book – slow-moving, very chatty.
Did Larsson's bestselling success affect your timing?
Even though I find things like Stieg Larsson unreadable, I'm definitely going to pursue an audience that's open to that. People were amazed by the Larsson story because Americans supposedly don't like to read books in translation. I think Americans will read anything if you can package, produce and market it to them properly.
---
Docu shop
Paris — 
CAFE/BOOKSHOP
Nestled on a cobbled street in the 18th district, Le Bal is a new centre dedicated to photography. Its bookshop promises one of the most diverse selections in the world and is run by Sebastian Hau from Köln's celebrated Schaden bookshop. He also stocks documentary films, ranging from the Japanese Kazuo Hara to the lesser known Artavazd Pelechian. "I hope the selection of 1,000 books can be a reference for people who know a lot about photography but also for people who don't know about it at all," says Hau.
le-bal.fr
---
Pop
Port Entropy
Shugo Tokumaru
Mr Tokumaru's a right little tunesmith and this fourth record should ensure airplay outside his hometown of Tokyo. Tokumaru grew up on classical piano grades and Beatles tapes and you can hear it throughout this mostly irresistible record.
---
Rock
I'm Having Fun Now
Jenny and Johnny
Jenny Lewis, born with an ABBA-in-California tunefulness in her bones that no amount of prolific recording can drain, teams up with Johnny Rice, who lends Lewis's witty country rock some perfect cowboy-boots-on-the-beach harmonies and Buddy Hollyish mathematical fretwork. It's difficult to make music this easy, so just enjoy it; this charming, effortless, addictive, sexy record.
---
World
The Road to Damascus
Syriana
Syriana are Nick Page and Abdullah Chhadeh, who met up to put beats and quanun (the 81-string Arabic dulcimer) together and decided that despite all those strings they needed a bit more, so they're really a collective of percussion, guitar, strings, bass – the lot topped off with some bewitching vocals from Nizar Issa. Epic, unexpected, transporting, beautiful. Oh and if you care for titles, this one works: here's a convert.
---
Country
Invariable Heartache
Kurt Wagner & Cortney Tidwell
Nashville as it was meant to be: dripping with charm, heart and talent and founded on a phenomenal songbook. Yeah, it's a covers record, thank God. Without the post-country cleverness of his regular Lambchop muckers, Kurt Wagner's more effervescent with this Nashville scion of a songstress, making the best duet record since Raising Sand.
---
Whether they're pronounced "violence" or "violins" might be the point. This debut from inevitably cool (can we say "sick"?) Brooklynites has signed both vogue-ish 1980s synthpop and 1960s sunshine and got them to play beautifully together on the same team. You wonder where your radio dial's at, in a very good way. Cultured, catchy, layered, rewarding and, yeah, sick!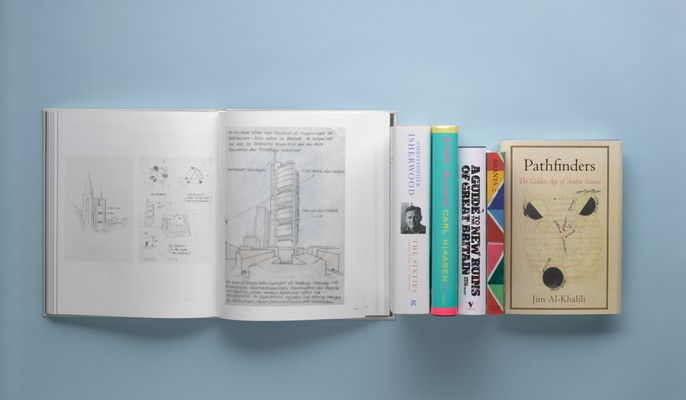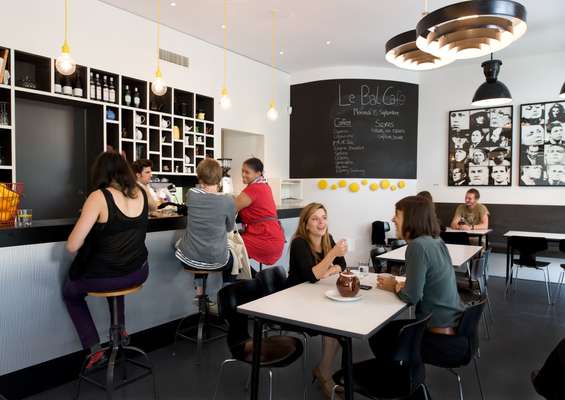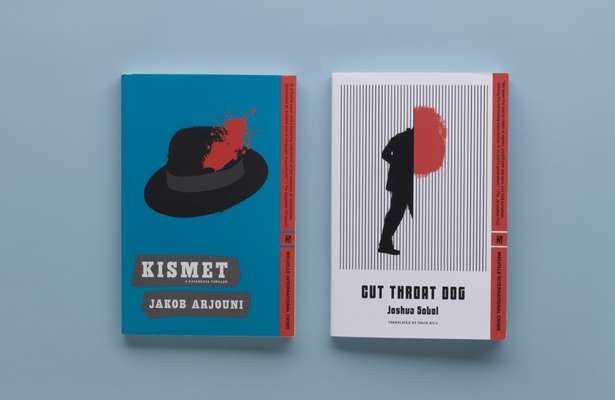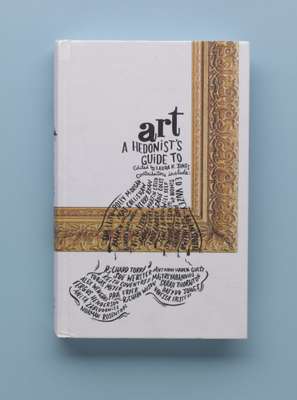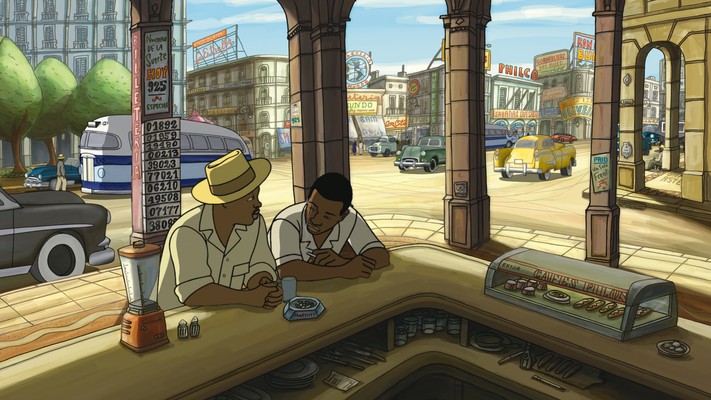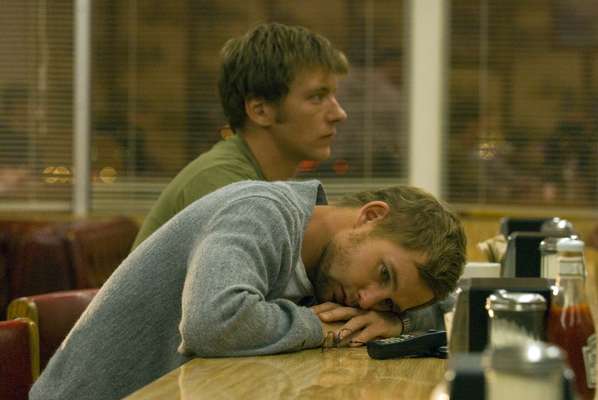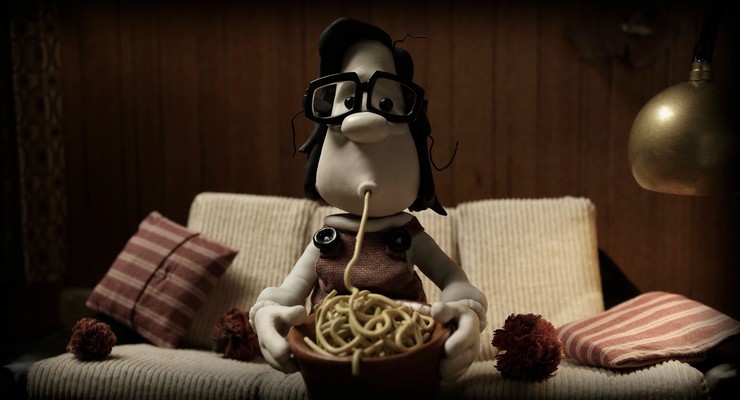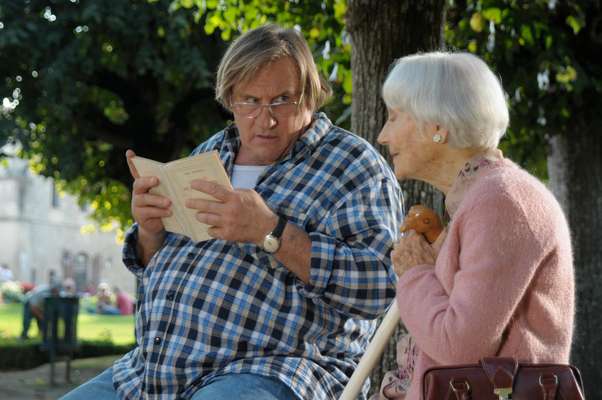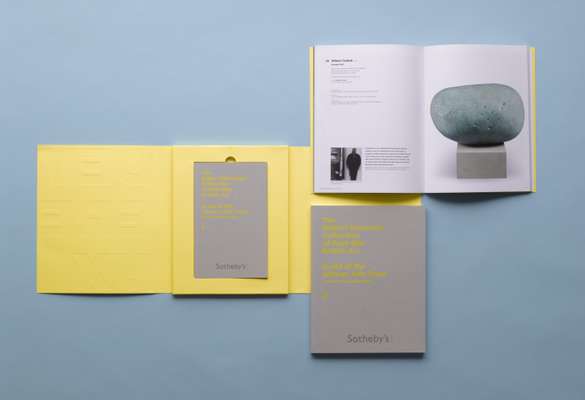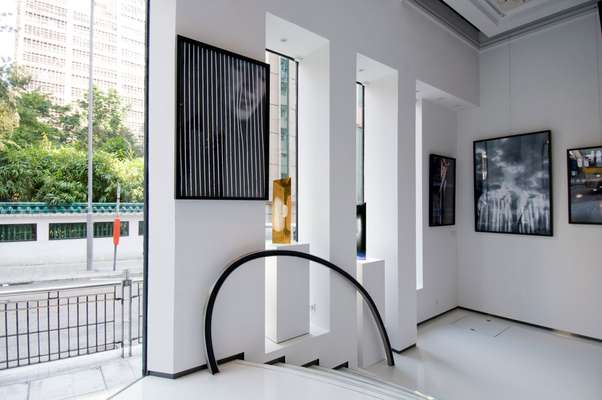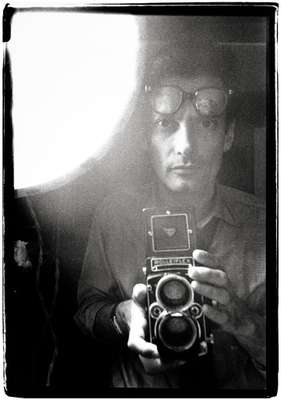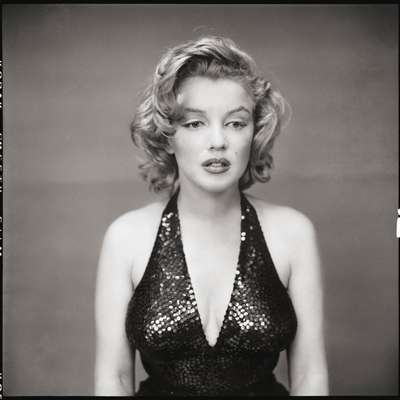 ---
Chiddy Bang
The Preview Fly
Philly hip-hop that rises high above its indie-remix starting blocks: wry rhymes, radio choruses and a sample-spotter's dream. Sweep the leaves off your autumn dancefloor and get baggy.
Various Artists of Rune Grammofon,
Twenty Centuries of Stony Sleep
The Norwegian label that has championed and sheltered many a drum solo while inspirationally blurring the lines between rock, jazz and art celebrates its birthday in typically manifold fashion. As a primer to one of the great labels, look no further.
Updating the tradition of beautiful headphone music of Björk by way of School of Seven Bells, this Icelandette's ethereal debut is a yelping, choral, synth-stroked opium bath of beauty.
---
The artist as art
The brilliant self-mythologiser Paul Gauguin started it all – hail, hail! The louche and sensitive artistic egotist.
By Robert Bound
The current, brilliant Gauguin show at Tate Modern is full of Tahitian beauties, lush Breton landscapes, fleshy still lifes, powerful naïve sculpture and the sort of slightly fussy carvings that the great maverick's itchy trigger fingers worked on when he wasn't painting, sketching, fucking or jacking-up a nice hit of morphine. Damn! I've done it already; I've bought into the Gauguin myth. You know the deal with Gauguin: the great colourist, conflicted colonialist and syphilitic orientalist who died in disgrace in Taihiti. That's right, right?
You're sort-of supposed to think this, though: the exhibition is nicely called Maker of Myth. And the greatest myth that Gauguin propagated through paint was that of Gauguin. After he'd been Gauguin the (successful) Stockbroker and Gauguin the Family Man (five kids with his Danish wife by the time the steam packet to the seven seas called), Gauguin the Artist needed some working on, so there's real meat and significance in his self-portraits. His first corker, from 1888, is a dark picture dominated by the painter's pallor and the confines of the poky attic room where he worked in the cramped family home in Copenhagen. Artist in garret, it says. It's a cliché, but it's true. Before Martinique and Tahiti, he went to Brittany where he grew his hair, bought a stripy Breton shirt and adopted the local brocaded jacket, worn with "sabots" – pointy wooden clogs. Boom! Right there, he invented the look of the artist. No matter what he did on the canvas, he was proving that the artist is as much an invention as the art. Non-conformist, creative, louche: job done.
Now it's shorthand, we all know that that's what an artist looks like. Caravaggio was a good start; a ladies' man on a murder rap straight out of myth. Byron's arch-romantic life and death are the prototype not just for the tortured soul of the poet but for the overindulged rock star, too. The rake-thin rake, pouting and strutting beneath an inky mop was the genesis for the über-frontman Mick Jagger, who wouldn't have looked out of place at the Shelley/Wolstencraft conference on Lake Como from which Frankenstein emerged.
Back in Brittany and Tahiti, Gauguin was pressing on with self-exploration; his Depiction of Virginity starred himself as a fox, petted by a supine nude. In Yellow Christ? As Christ. And when his friend Van Gogh sliced off an ear lobe? Gauguin depicted himself more shockingly still as a severed, blood-spattered head. "You're not mad, I'm a great artist and I know it," he wrote to his now estranged wife Mette in 1892. Sure, he made the paintings, but he made the painter, too – out of a suited stockbroker clockwatching at the Bourse. And without the artist, we wouldn't have the art.
---
Pleasure pieces
London — 
BOOK
"Can't think of anything interesting to contribute, sorry to be a dud," writes Charles Saatchi in the foreword to essay collection Art: A Hedonist's Guide To, edited by Laura K Jones. Thankfully plenty of others can, including dealer James Birch on taking Gilbert and George to China, the loneliness of being a critic by Brian Sewell, and penises from both Martin Creed and Rankin.
---
Books not worth checking out
UK
Our favourite spurious PR survey of the month concluded that the books most discarded in British hotel rooms are Simon Cowell's biography and UK MP Vince Cable's The Storm: The World Economic Crisis and What it Means. Whether or not these books had been read is unknown…
---
Chico & Rita
Dir: Fernando Trueba
Oscar-winning director Trueba (Belle Epoque) teams up with Spain's finest illustrator Javier Mariscal for this visual and musical enchantment about love and heartbreak. Set in the late 1940s and early 1950s, the plot follows gifted piano player Chico and voluptuously beautiful singer Rita on their journey from Havana to New York and Las Vegas. Genuine and moving, the film features music by Thelonious Monk, Cole Porter and Dizzy Gillespie. It is caliente, to say the least.
---
Easier with Practice
Dir: Kyle Patrick Alvarez
Phone sex, road trip and an aspiring writer – Kyle Patrick Alvarez's debut feature film is a brutally honest tale about emotionally disturbed manhood, inspired by Davy Rothbart's autobiographical GQ magazine article, "What are You Wearing?". Set to catchy indie rock tunes, the plot takes us on the road across America with Davy Mitchell (Brian Geraghty – you'd probably remember him bravely defusing bombs in The Hurt Locker) to promote his short stories book. And this is where the phone sex obsession and relationship frustrations begin...
---
Mary and Max
Dir: Adam Elliot
Clayography animation master Adam Elliot's newest feature film chronicles the unconventional pen-pal friendship between 44-year-old Max (Philip Seymour Hoffman) and eight-year-old Mary (Toni Collette). Together, they form a transpacific bond over their common interest in chocolate hot dogs and lack of real friends (that are neither rubber figurines nor seashells). Darkly funny, this visual triumph deals with topics such as autism, alcoholism and taxidermy – and is, surprisingly, equally hilarious as it is poignant.
---
My Afternoons with Margueritte (La tête en friche)
Dir: Jean Becker
Jean Becker's latest film takes us through the daily life of the middle-aged, barely literate Germain – perfectly portrayed by Gérard Depardieu – and, as the title suggests, his afternoons with the delicate, passionate-about-reading Margueritte. On a bench in a small picturesque park, while counting pigeons and talking about life, bit by bit Germain discovers the magic of books. This is the simple yet beautifully told story of one of those random encounters that turn out to be life-changing. A perfect choice for a cosy Sunday afternoon à la Française with a glass of Cabernet and Camembert.
---
Q&A
Fernando Trueba
Director
Spain
Goya and Academy Award-winning Spanish director Trueba, brother of screenwriter and novelist David Trueba, talks about his first animated film, Chico & Rita, and the future of cinema.
Just a couple of days after the world premiere of 'Chico & Rita' at the Toronto Film festival, what are your expectations?
The premiere went very well, the screening was full and so far the feedback has been encouraging. I think Toronto is the best festival I've ever been to because it is not about business and awards but just about films. It was incredible.
Why did you choose animation this time?
I've always been into drawing, and I wanted to combine my passion for it with animation in order to pursue new ways of film-making. I also wanted to work with Javier [Mariscal – designer and co-director of the film] for a long time and Chico & Rita gave us the perfect occasion. It was quite challenging but it incited my hunger for new ways of storytelling. Now every time I watch a film I catch myself thinking, "How would this look as animation?"
Cuban music plays a central role in the film. Where did your passion for music come from?
Music is very important to me – personally and professionally. And it has always played a major part in films. People often talk about the script, costumes and camera work, but they neglect the link between film and music.
What do you think about the future of Spanish cinema?
I like small independent films, with real stories. I enjoyed Álex de la Iglesia's Balada Triste de Trompeta (A Sad Trumpet Ballad). But I am worried about the future of the industry in general, as we have to adapt to all the technological developments that are changing the way the films are made and watched. Now the audience has higher expectations. What's important to me is to preserve the good storytelling.
---
Q&A
Tine Fischer
Festival director, CPH:DOX
Denmark
CPH:DOX, founded in 2003, has become the largest documentary film festival in Scandinavia.
What are the highlights from this year's festival?
We've asked the American enfant terrible of independent cinema, Harmony Korine, along with Danny Perez and Animal Collective to come up with their ideal film programme. The result is things you wouldn't expect to find at a documentary film festival: from films by Harmony's father Sol Korine, to The Texas Chainsaw Massacre.
Does CPH:DOX accomplish more than just publicity for the film-makers?
The festival lasts for just 10 days, but we want to make sure that documentaries live beyond that. Along with four other festivals, we have a video-on-demand platform where you can download documentaries, and a distribution company that screens films in 40 cinemas all over Denmark throughout the year.
What sets CPH:DOX apart from other documentary festivals?
We have a strong focus on the crossover between documentary, fiction, visual art and music – and that gives the festival a rather different profile.
What does the future hold for the festival?
Last year we initiated a new international production laboratory named DOX:LAB. It's a workshop and a lab where we handpick 20 young film-makers and artists from all over the world and ask them – in pairs – to develop and produce new wild films totally outside of all commercial restraints.
---
Well hung
Hong Kong —
 CAT STREET
Walk through Hong Kong's Central area and you'll come across art galleries on every corner. One that stands out is Cat Street Gallery. Launched four years ago by Mandy d'Abo, it's the gallery art connoisseurs frequent to find the best of established and emerging contemporary talent – from its debut sell-out show with David Bromley to its recent Guy Maestri and David Mach exhibitions.
D'Abo arrived in Hong Kong 10 years ago by way of Zimbabwe – where she was born – London, New York and Sydney. Hong Kong seemed the perfect place to pursue her dream of running a gallery. "Hong Kong has traditionally been built on property and finance but I think Hong-Kongers are beginning to realise that to make a city cosmopolitan, it requires more than that – it needs investment in its design and arts scene," she says. She opened a second Cat Street in the Sheung Wan district in 2008 and has just put the finishing touches on The Space, a 3,700 sq m space that launched with an exhibition by American-Korean artist Debbie Han.
thecatstreetgallery.com
---
Lots of distinction
London — 
AUCTION/CATALOGUE
Sotheby's sale of Robert Devereux's post-war British art collection is notable not just for its quality (Caro, Freud) or that it's been conceived to launch the former Virgin partner's noble African Arts Trust. But look at the book: a wonderful work of 21st-century British design in itself.
London, 3-4 November.
---
November Sale
Paris — 
CHRISTIE'S
To coincide with the Paris Photo Festival (18-21 November), Christie's Paris is holding an auction of photographs by Richard Avedon. As the chief photographer for Harper's Bazaar, he captured a pantheon of American celebrities, including Andy Warhol baring his bullet-scarred chest and Robert Oppenheimer, the creator of the atomic bomb, posing as a fallen angel in a three-piece suit. The evening sale on 20 November is the largest collection of Avedon's work ever to hit the market and is estimated to exceed €3m-€5m. It will feature his photograph of Dovima, the 1950s supermodel, dancing in a black Dior dress in the elephant house of a circus, his portrait of Marilyn Monroe and the Beatles Portfolio, London, England (estimate: €250,000-€350,000), Avedon's set of four psychedelic portraits of the band.
Dovima with elephants, evening dress by Dior, (est: €400,000-€600,000)
Marilyn Monroe (est: €80,000-€120,000)
Q&A
Asher Edelman
Art Assured
New York
Back in the late 1980s, one-time corporate raider and long-time art collector Asher Edelman was an inspiration for Gordon Gekko – the legendary "greed is good" protagonist in Oliver Stone's film Wall Street. Edelman, 70, has now retired from banking, focusing instead on his art investment firm, Art Assured.
Why the shift into trading art?
I flirted with finance for about 10 minutes when we returned to the US in 2000 after living in Europe for many years. But having had a career based on injecting liquidity into illiquid markets, I wanted to do the same for art – maximising liquidity while minimising risk and increasing overall transparency.
How does Art Assured do that?
It depends on the deal – each of which is bespoke – but basically we guarantee clients a certain sales price at auction. If the works exceed that number, we take a percentage as profit. We also buy works upfront at dealer prices for clients who need cash more quickly.
Works can also sell low, leaving you with a loss. How do you determine which pieces have the best potential?
I have a doctorate in mathematics, so it's a very precise process. Much like I did with convertible bonds decades ago, we use mathematical models that incorporate more than 2,000 variables to gauge likely outcomes in every possible auction scenario.
Variables such as what?
Each piece is unique, but it can range from how it performed in previous auctions to where it appears in the catalogue – how much attention the piece is being given.
'The Wall Street Journal' reported your initial funding at $12m [€9m]. How big is Art Assured's business right now?
We had $70m worth of art in our first season in business.