Delhi / Delhi
Curry source
For restaurateur Marut Sikka, Chandni Chowk is the only place to buy ingredients in Delhi. He gives us a tour.
A childhood spent moving around India, thanks to his army family, opened Marut Sikka's eyes to the great depth and diversity in Indian cuisine. "Food here changes every 20km," he says.
A restaurateur, food writer and television host, Sikka is on a mission to elevate standards when it comes to Indian produce. "India is evolving," he says. "There's not really a legacy of restaurant food beyond simply meat or vegetables in a green, red or brown gravy. But in private kitchens, housewives have always ground their own unique spice mixes. My life's goal is to bring Indian recipes out from these kitchens and into the public domain."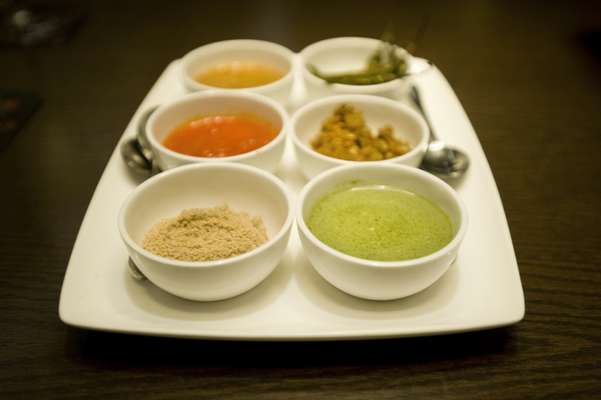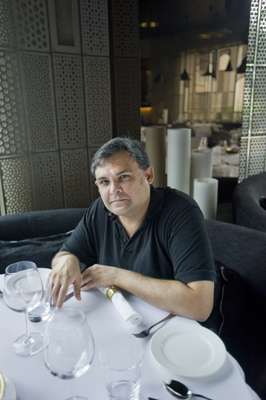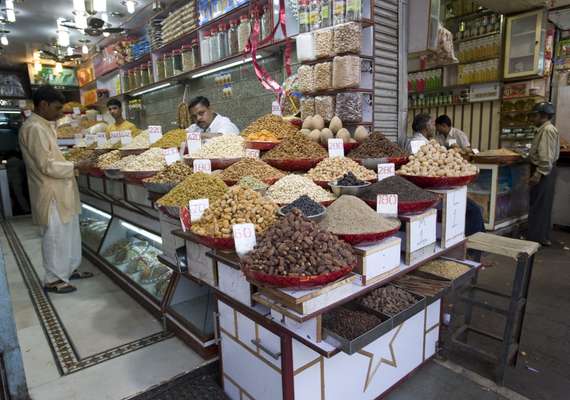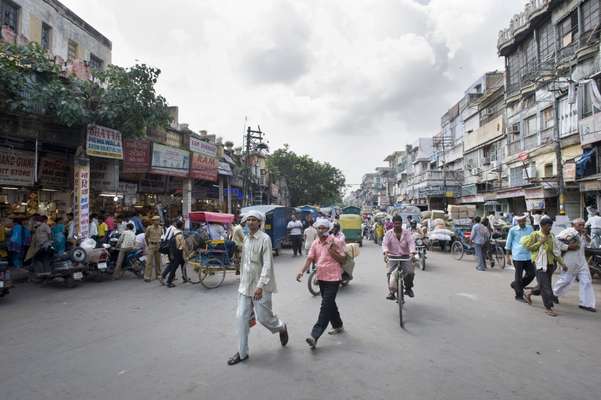 Having created and consulted for almost 30 restaurants around the world, including London's Michelin-starred Amaya, Sikka is passionate about advancing Indian food. When he wants to source ingredients for his two Delhi restaurants – Magique and Kainoosh – he heads for Old Delhi and the narrow lanes snaking off Chandni Chowk.
"This is the true foodie paradise of Delhi," says Sikka. The tour begins with the Khoya Mandi, a market of 70-odd stalls, all selling just a handful of dairy products. Sourcing the best paneer and khoya – milk that has been boiled down into an almost-solid cake – involves touching, squeezing and tasting. After trying out products at a number of stalls, Sikka points to one and declares it to have the best paneer of the day. "Just look at this texture," he says, squeezing a piece and slapping vendor Sanjay Singh on the back.
Nearby is the Khari Baoli, Asia's biggest spice market. Here we meet Deepak Jain, the third-generation owner of one of the stalls. Sikka found him by chance and now uses his spices in his restaurants. Over the road is Sikka's rice supplier. In a row of almost identical stalls it is identifiable simply by a large sign reading 15. Off the main road, Sikka stops and introduces Arundeep Makkar as the purveyor of the "best chhole bhature in the world". Sikka loves his version of spicy chick peas with fried bread – Delhi's quintessential street food – so much he has taken him on inter­national food tours.
Back out on Chandni Chowk, Sikka stops at another snack stall, Natraj's, serving potato patties and dahi bhalla, a fritter drowned in a yoghurt sauce, with a trickle of tamarind chutney.
Sikka is committed to improving the quality of India's raw produce. "There is a small but growing market for good produce, and I'm working to raise awareness of how important it is," he says.
Magique Gate
no. 3, Garden of Five Sense, Said ul Ajaib
Kainoosh
122-124, DLF Promenade Mall, Vasant Kunj
Sanjay Singh at Tomar Paneer Shop
Khoya Mandi Bagh Diwar, Fatephuri
Deepak Jain at Ram Pershad Bishan Sarup
6530 Khari Baoli
15 – Lentil, rice and chickpea supplier 
15, Khari Baoli
Arundeep Makkar at Nad Bhatourey Wala
830, Pan Mandi, Sadar, Bazaar  Natraj Café
Chandni Chowk is the main road running through the walled city of Old Delhi, which has been around since 1650, when the Mughal emperor Shahjahan moved the capital from Agra to Delhi. Chandni Chowk is one of the oldest and busiest markets in the old town – selling everything from ribbons to bread to ironware. The main road, choking and congested, still manages to retain its historic character and, despite the chaos, it remains a prosperous trading centre and one of the hearts of Delhi.