Defence / Global
Defence
Briefing
US soldiers in Afghanistan get some new threads for autumn/winter, Indonesia plans to enter the submarine market and why Russian tanks are performing a U-turn.
California's San Fernando Valley is home to three of America's largest defence companies – all of which are family owned. Klune Industries, Delta Scientific and Natel Engineering are all major contractors for the US military.
---
Blind ambition
USA — 
TECHNOLOGY
The US Navy has begun test-flying technology that will enable its Super Hornet aircraft to attack targets that they cannot see. The Distributed Targeting System enables the fighters to gather and share precise data on a target and develop a "firing solution", but the legal issues over potential collateral damage are being investigated.
---
That camouflage is so last season
USA — 
ARMY UNIFORMS
There's a whole new autumn look for Afghanistan-bound American soldiers: uniforms with a colour scheme better suited to the local terrain than the greyish, Universal Camouflage ­Pattern (UCP) also worn in Iraq.
Developed by Crye Precision, based in the old Brooklyn Navy Yard, the seven-tone camouflage called MultiCam has already proven itself with product testers at the Army's Natick Labs outside Boston and US Special Forces operators in the field. Now, regular grunts – who have griped about the fire-resistant fabric they're issued – are getting a chance to wear it.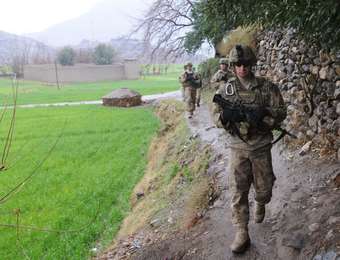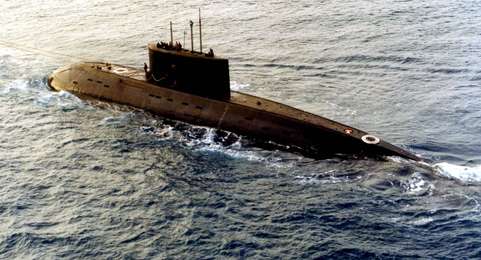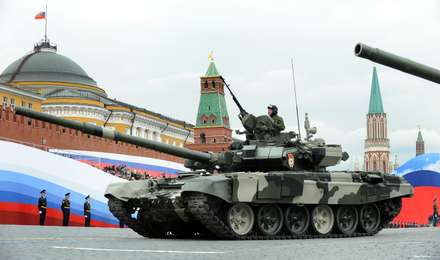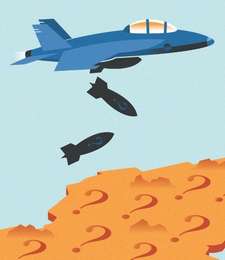 There were high hopes for UCP upon its 2005 introduction. Billed as an all-purpose camo for desert, woodland and urban combat, it contained just three understated colours (grey, tan and sage green) and pixelated patterns that are meant to play tricks on the eyes.
However, Afghanistan presented a challenge for UCP. Troops marching through the country found that the landscape could go from bleached-out desert to lush woods in just a few kilometres. UCP simply wasn't universal enough to keep up. By contrast, MultiCam has straight lines and many high-­contrast colours: cream, tan, pale green, olive, dark green, brown and dark brown. It turns out that futuristic isn't necessarily the best match for Afghanistan.
---
Diving in
Indonesia —
 SUBMARINES
Indonesia has risen lately in political stature as a G20 member – yet militarily it remains part of the small nations club thanks to decades of defence underinvestment. Jakarta is hoping to start punching above its weight, however, with defence minister Purnomo Yusgiantoro announcing in September that he was "working on a master plan detailing how we can build submarines in Indonesia". This would be a huge achievement for a country that has previously struggled to buy submarines, let alone produce them.
Purnomo is now shopping for two new submarines worth around $700m (€535m), and whoever wins the contract – Russia is favourite, having sold its Kilo-class subs (below) to China, India and Vietnam – will be asked to take Indonesia through its sub-building baby steps as part of the deal. But even then, Indonesia's boat builders have a lot to learn.
---
Much better tanks
Russia — 
ARMOURED VEHICLES
Russia planned to start fielding its innovative new T-95 main battle tank this year but the army has cancelled the programme to concentrate instead on developing upgrades for the earlier T-90.
Russian armaments minister Vladimir Popovkin said that he was going to cease funding in April, but the T-95 project limped on with private investment and was demonstrated to a select group at an arms fair in Nizhniy Tagil before being formally shelved.
The Russian Army now plans to fit its T-90s with a more heavily armoured turret and quicker firing gun that can penetrate thicker armour.
---
Slow burners
Global — 
LASERS
Laser weaponry may be about to make the transition from silver screen to reality. The US, China and now India are vying to be the first to field a working laser. India's defence development agency has revealed an ambitious 15-year plan to produce a Directed Energy Weapon capable of blasting incoming missiles. The project director is hailing lasers as "the weapons of the future". That future is uncertain, however. The US's experimental Airborne Laser currently fills a Boeing 747 and is far from being usable, while China's proven laser technology can so far only blind aircraft or satellites. Hopes are not so bright for Delhi.