Design/Architecture / Global
Design/Architecture
Briefing
Mexico City's housing complex that goes back to nature, a chair made in collaboration with flip-flop giant Havaianas, and the bestselling Lamino armchair.
Bestseller
Swedese: Lamino by Yngve Ekström, 1956
Designed by Swedese's founder, the Lamino armchair comes in a range of woods, finishes and upholstery. "It's suitable for all people and can be placed in any environment. It sells all over the world to people's homes, offices and hotels," says managing director Peter Jiseborn.
---
Back to its roots
Mexico — 
HOUSING
In Valle de Bravo, a city built in 1530 two hours outside Mexico City, is the Santa María project consisting of nine L-shaped houses by multi- disciplinary firm Hierve-Diseñería. Shortlisted for "best housing including mixed use" at the World Architecture Festival 2010, the 168 sq m-plus houses feature trees that rise out of floors, a shared pool area and yoga studio.
hierve.com
---
Outside the box
Copenhagen — 
PACKAGING
The cardboard packaging of Han Kjobenhavn's eyewear is every bit as sightly as the contents. The young Copenhagen-based designer does a neat line in 1950s inspired frames. "The challenge was not just to imitate old packaging but to create something that was new with old references," says Jannik, Han's founder.
hankjobenhavn.com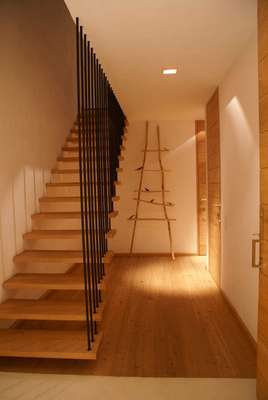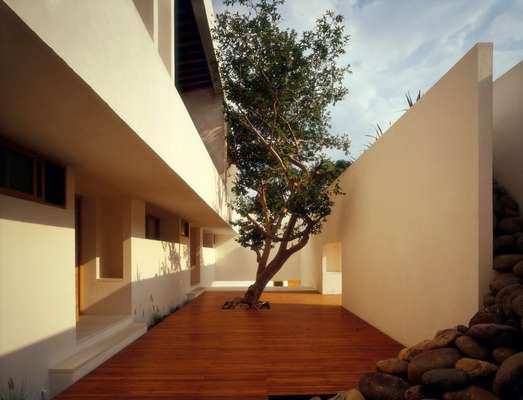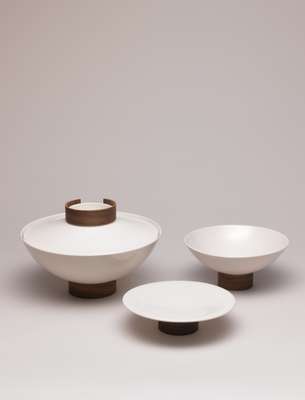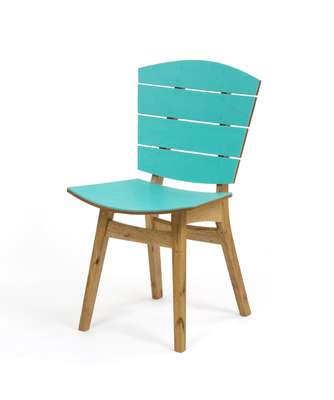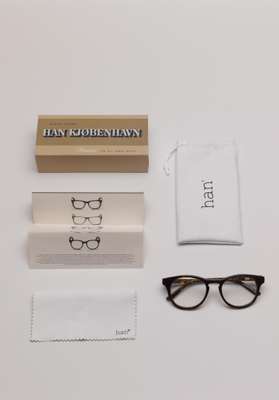 ---
HOT SEAT
Seat with sole
New York — 
FURNITURE
This beautiful chair is the product of a surprising collaboration between Paulista designer Carlos Motta and Brazilian flip-flop giant Havaianas. Made using reclaimed freijo wood and rubber, the chairs are on show at New York's Espasso gallery at Motta's retrospective.
espasso.com
---
Floor show
Denmark — 
FLOORING
Danish family firm Dinesen makes some of the best wooden flooring in the world and anyone in doubt should visit John Pawson's "Plain Space" retrospective at London's Design Museum. Pawson, who has worked closely with Dinesen since 1992, spent two days in the Black Forest with CEO Thomas Dinesen to select the Douglas Fir trees for the exhibition's floors.
dinesen.com
---
Lifting the lid
Made in: Turku, Finland
Tonfisk tableware
Finnish company Tonfisk, though just 11 years old and staffed by a team of three, has designed some of Scandinavia's most popular contemporary tableware, all made in its workshop in Turku. The Warm tea and coffee set was its debut range and is a bestseller. Fifteen new pieces of tableware have now been added to it, including these oak-rimmed serving bowls, with lids that double as plates.
tonfisk-design.fi
Clay is mixed on a Friday for use the following week.
Tonfisk is sold in around 30 countries.
This year Tonfisk started acting as an export channel for 10 local Turku-based design companies.
Q&A
Leandro Cappellotto
CEO, Valcucine
Venice
Italian kitchen manufacturer Valcucine has just unveiled its first domestic furniture range, Valcucine Living.
Why move into this market?
Open kitchens are becoming more popular and there's a need to harmonise the design of the living room with the kitchen.
What does it consist of?
A cabinet system, suitable as seating and wall units, tables, chairs and bookshelves. Everything respects our eco principles.
Who is it designed by?
Our designer and chairman Gabriele Centazzo.
Where is it manufactured?
In our main plant in Pordenone.
valcucine.it