Europe / Global
Europe
Briefing
The Popemobile and the other vehicles in Benedict XVI's motorcade, and how wealthy Germans can prepare for armageddon.
ME AND MY MOTORCADE: NO. 19
Holy rolling
Italy— 
POPE BENDICT XVI
Leader of one of the world's major religions, Pope Benedict XVI knows how important it is to get out and meet his flock. But as he presides over a landlocked micro state, those booking his travel must often rely on outside help in order to move him from A to B.
Fortunately for his Holiness, there's a long list of providers willing to step in, many drawn by the opportunity for a pontifical product placement. The Vatican often receives cars as gifts, including a Volvo XC90 sport utility vehicle in 2006, as brands vie for the coveted "Popemobile" title and the chance to have their model photographed with the papal licence plate, "SCV 1". Today's pope is happy with a Mercedes.
When it comes to flying, the Italian government makes available its VIP air wing for short haul, using the same Air Force pilots that shuttle Prime Minister Silvio Berlusconi to summits. For long haul, Benedict XVI flies Alitalia, giving it the chance to operate "Shepherd One". Like his predecessor, Benedict has also experimented with regional carrier Air Vallée to reach his yearly retreat in Valle d'Aosta.
One mode of transport you won't see Benedict XVI on is rail, even though the city-state operates its own service. Just a few hundred metres in length and with one stop, it's the world's shortest national network, last used in 2002 by Pope John Paul II to journey to Assisi.
---
For trips abroad, the Pontiff and his entourage fly out with Alitalia. The flag carrier of the host nation normally handles the return leg. The Pope sits in row one with a headrest cover emblazoned with his coat of arms. (Each pope selects his own coat of arms.) The 31st Wing of the Italian Air Force looks after him on flights within Italy, using a specially outfitted Airbus 319CJ and a pair of Agusta SH-3D/TS helicopters to ferry him to the airport and his summer residence at Castel Gandolfo.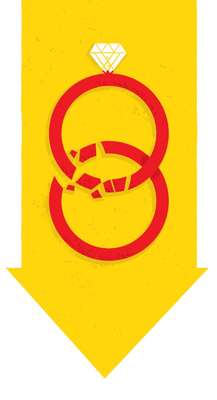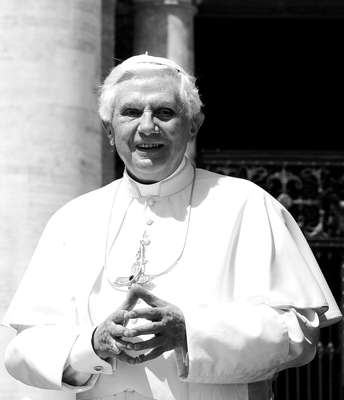 ---
For 80 years, Mercedes-Benz has been the leading supplier to the Vatican motor pool, and German-born Ratzinger seems happy with the arrangement. The papal fleet includes two modified ML 430 SUVs, aka the "Popemobile", with armoured plating and leather upholstery. For his weekly audience in St Peter's Square, he opts for an open-air G-Wagen, while for short trips he will often ride in a black S-Class sedan.
---
In September, the Gendarme Corps, who oversee papal security, received a gift from Italian motorcycle Manufacturer Ducati in the form of two Multistrada 1200 bikes, done up in pontifical livery, for use as escort vehicles.
---
Reach for the czars
Russia
Russian president Dmitry Medvedev is facing a legal suit filed by Valery Kubarev, descendent of the Rurik Dynasty, who wants to be granted unrestricted access to the Kremlin. Kubarev, whose family ruled Russia from the ninth century to 1598, also calls for the government to be replaced by an assembly of princes controlled by the Grand Duke.
---
In it together
Spain— 
DIVORCE
Divorces and separations in Spain fell by 10 per cent last year, as the financial effect of the recession began to bite. "In times of economic crisis, people rather stay together and share the living costs than split and incur in legal and separation expenses," says Marcial Romero, director of the Sociology Department at Madrid's Complutense University. — srt
---
Escape route
Germany—
 SAFE HAVEN
A financial crisis could lead to anarchy. Climate change could make cities uninhabitable and North Korea could start a Third World War – these are some of the scenarios a former restaurateur from Berlin believes he can protect wealthy Germans from.
Stefan Mudry has established a "safe haven" in Panama, an "alternative home avoiding hunger, inflation, violence and war" for 100 rich families. He describes Panama as the only Central American country outside the hurricane zone.
It is a "crisis emergency exit", says Mudry, who has already moved into one of the first houses himself.
---
Third time lucky
Moldova—
 ELECTIONS
Moldovans are set to go to the polls for the third time in under two years on 28 November, as another attempt is made to break the deadlock that has gripped the country since protests ousted the communists from power last year.
A four-party alliance of pro-European forces has been governing since then, but doesn't have the majority in parliament to elect a permanent president.
This latest election is likely to be a very close call, with the pro-European forces backed by the country's urban youth and the communists still popular in rural areas and among the elderly.