Fashion / Global
Fashion
Briefing
The new preppy, a cycling jacket you'd be proud to be seen in, a menswear store in Hong Kong that's not in a mall, and Inventory magazine's shop.
Stylist man
Japan — 
THE STYLIST JAPAN
Launched in 2006 with a single style of button-down shirt, The Stylist Japan has now grown to a fully fledged menswear collection, featuring shirts, suits, accessories, shoes and eyewear. It's designed by (and named after) Atsushi Okubo, one of Japan's foremost men's stylists. Having shown the first full collection for autumn 2009, the third season includes this 100 per cent cotton shirt, khaki trousers and two-button blazer.
Footnote:
The Stylist Japan is also expanding its reach with brand collaborations, including a range of eyewear with Hakusan.
---
We second that
Vancouver —
 INVENTORY
In addition to launching its third issue this winter, the team behind Inventory magazine will also be heading into a second retail season at its first standalone store. Opened in May in Vancouver's historic Gastown, Inventory's 83 sq m space houses retail at the front with an office out back. It stocks brands such as Margaret Howell, Nigel Cabourn and Yuketen, and more recently Beams Plus and Engineered Garments.
inventorymagazine.com
Footnote:
In addition to a growing set of collaborations, the Inventory trio are planning their own private label, heralded by their own-brand candle that launches this autumn.
---
Editor in chief Ryan Willms's pick:
1.
Inventory x Yuketen Main Guide waterproof leather boot
2.
The Real McCoy's classic athletic wear made in Japan.
3.
Casual blazers and corduroy jackets from Engineered Garments.
---
Thai flavour
Japan — 
GENTEN
For handbags made from natural materials turn to the environmentally conscious Japanese accessories brand Genten. Created from fine calfskin in an atelier in Thailand, all its bags are vegetable tanned. Available in New York, Paris, China and Japan.
gentenworld.com
---
Softly does it
New York —
 WICCE
Following her family's 20-year tradition in knitwear manufacturing, Turkish designer Arzu Tamturk created her pieces using high-quality Italian and Japanese fabrics. This year's autumn collection features drapes and feminine details to create a well-defined, chic and elegant silhouette. Made of Italian wool, angora and cashmere blend, this cardigan will keep you warm and looking dashing.
wiccedesign.com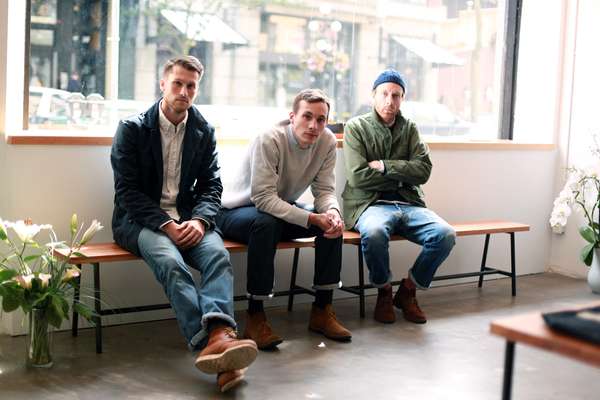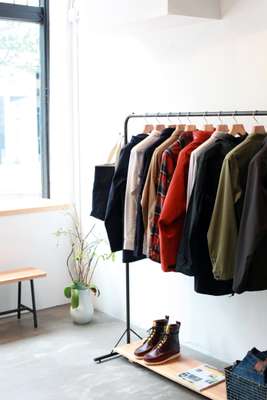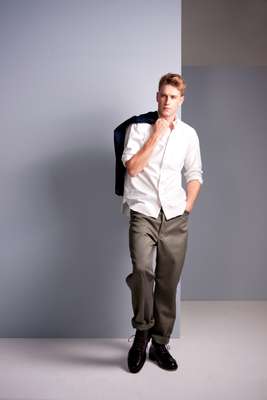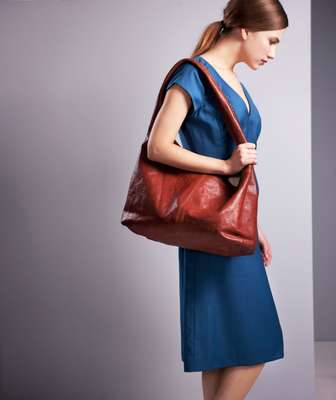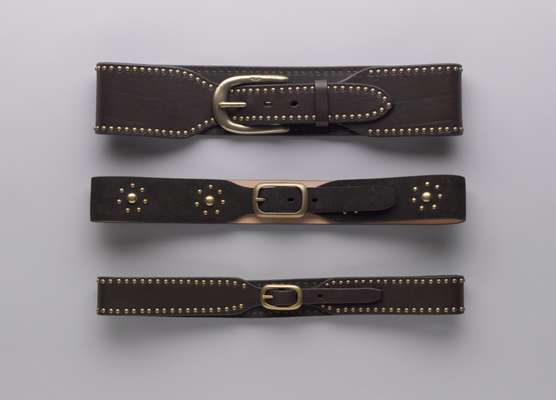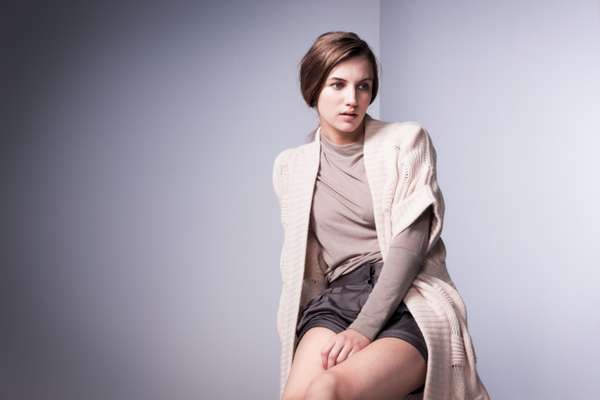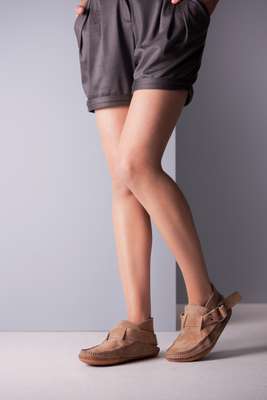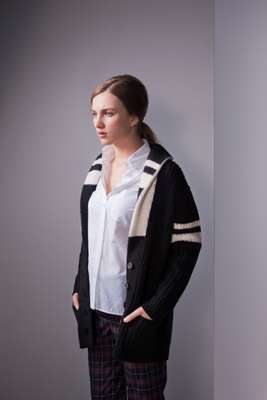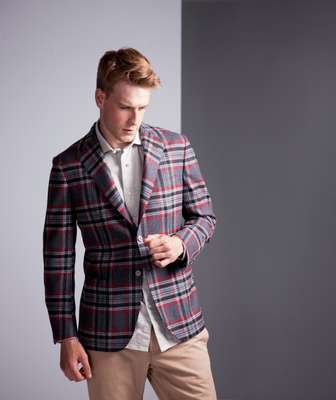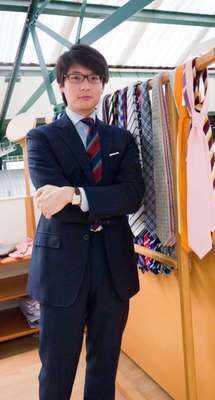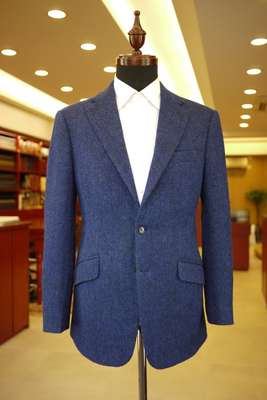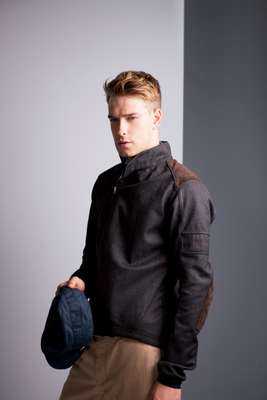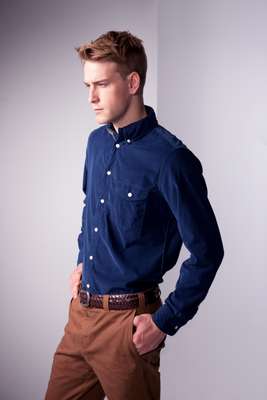 ---
Real stud
London — 
J&M DAVIDSON
Designers John and Monique Davidson of the London-based brand J & M Davidson have combined English eccentricity with French chic for their exclusive line of handcrafted belts. All made with luxurious cowhide, mellow leather and embellished with nickel studs and buckles, the belts offer a modern twist to traditional classic shapes.
jandmdavidson.com
---
Foots the bill
USA — 
J.CREW
J.Crew's shoe offerings this winter are set to make both men and women happy. The team has joined forces with Maine's Shorey family, the clan behind Quoddy, on a hand-sewn suede boot for women. Also handcrafted in the US is the Alden for J.Crew leather-lined cap-toe boots tanned in one of the country's oldest tanneries.
jcrew.com
---
Ralph Lauren's campus brand Rugby has just opened in Tokyo, its first foray outside the US. The new store – all wallpaper, wainscotting and old money portraits – is tucked behind the Ralph Lauren flagship on Omotesando and is already filled with Harajuku boys and girls putting their own spin on the label's preppy tweeds and Oxford shirts.
---
College drop out
Japan — 
MACPHEE
Macphee, Tomorrowland's private label established in 1980, focuses on fun basics. This season, the theme is "Play Standard", mixing traditional and vintage-inspired pieces with others influenced by military and work wear. This chunky College Knit is available in dark and light versions and features a contrasting shawl-neck collar.
tomorrowland.jp
Check in
Italy — 
SARTORIO NAPOLI
Italian label Sartorio Napoli, part of premium fashion brand Kiton, has once again managed to master functionality and style with this woollen jacket. Part of Sartorio's autumn/ winter collection, it is perfect for a stroll in the city and the colourful check print will brighten your day.
sartorionapoli.info
---
Secret weapon
Hong Kong —
 THE ARMOURY
Single-brand stores in malls dominate the menswear retail scene in Hong Kong. So The Armoury, a concept store that's being opened by 27-year-olds Mark Cho and Alan See in the city's 1920s Pedder Building this autumn, should be a fresh alternative. "A lot of men in Hong Kong enjoy the tradition of dressing well. We are bringing back the idea of a haberdashers," says Cho. Brands being stocked include Drakes of London and local tailor WW Chan.
thearmourystore.com
---
Peddling tweed
London, UK — 
RAPHA
Launching this month, Rapha's softshell cycling jacket is tailored with Schoeller tweed and features a water-resistant shell. It's cut to allow freedom of movement while cycling, has reflective piping, a suede shoulder patch to prevent bag strap wear and functional pockets. Complete the look with Rapha's blue waxed cap.
rapha.cc
---
Q&A
Gigliola Wollisch
Owner, Petronius
Milan
Since 1926, Milanese fashion label Petronius has specialised in hand-stitched neckwear and scarves. Still family-run, the business is led by Gigliola Wollisch, together with her siblings Luigi and Simona.
What is the secret behind your success?
First off, we make our own designs – over 1,500 models – for our neckties and scarves, using the best English and Italian silk as well as cashmere, linen and poplin. Boutiques have a variety to choose from, though we are happy to work with them to create specific looks.
What's the benefit of being family-owned?
Retailers like the fact that when they pick up the phone they can talk directly to the owner.
Is Made in Italy still valuable? For us, it's fundamental. We still cut all the fabric ourselves and we have a group of experienced seamstresses who work from home – one has been with us for 50 years. Some have followed in the footsteps of their mothers.

petronius1926.it
---
Prepped up
New York —
 STEVEN ALAN
New York's Steven Alan has collaborated for the first time with San Francisco's Dockers on a collection of shirts, trousers, blazers and ties that playfully update American classics. These slim-fit, garment-dyed chinos have fun striped pocket lining and the button-down collegiate shirt comes in three corduroy tones and two plaids.
dockers.com