Dynasty: Maruni Wood Industry / Hiroshima
From the same tree
The winds of fortune had been both kind and cruel to family-run business Maruni Wood Industry over the years. Then one member of the clan reluctantly went back to his roots – only to discover he was the natural saviour of the company.
Takeshi Yamanaka already knew at the age of six that he would one day be running Maruni Wood Industry, the Hiroshima furniture company founded by his great uncle, Takeo. Takeshi's father, uncle and grandfather all served as company president and in more than 80 years of business Maruni has only ever had one president, briefly, who wasn't a Yamanaka. Takeshi tried to resist by going away to university, moving to the States and working as a banker in Tokyo, but nine years ago he bowed to the inevitable and came home just as the business was experiencing the most difficult period in its history.
"When I arrived I wasn't interested in furniture or design," says Takeshi. "It was only when I started working with the craftsmen that I started to see how enjoyable it could be." Takeshi knuckled down, discovered his latent love of furniture and pulled Maruni out of its slump. Two years ago, at only 38, he was made president and is now responsible for the fortunes of the company and its 220 employees.
Takeshi has family all around him for support: his father Akira has retired but is still an adviser, his uncle Yoshifumi is the chairman, his cousin Hiroshi is director of sales and two other cousins, Yoichi and Akifumi, also work at Maruni. Then there's the workforce, many of whom have been with Maruni for so long that they've become an extended family.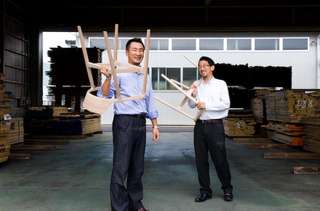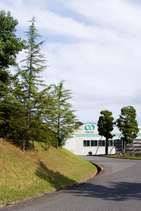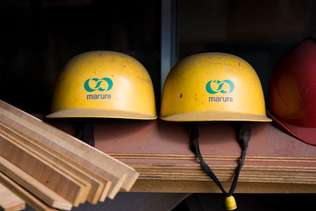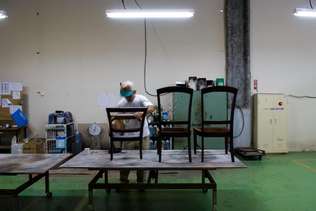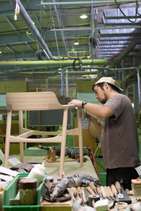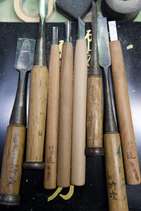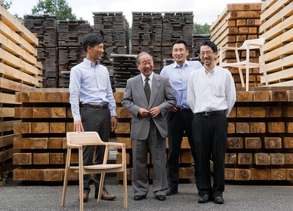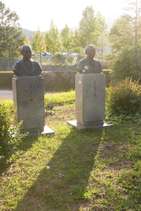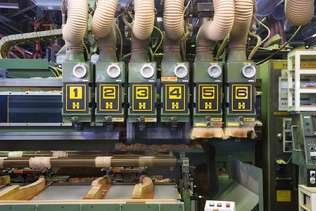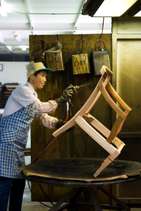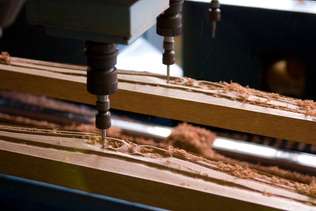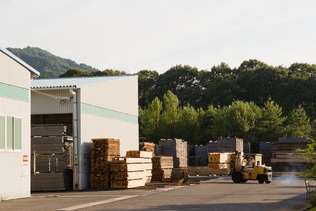 The factory and head office are in the small town of Yuki, an hour from Hiroshima. Looking around at the wooded hills, it's easy to see why this area became a centre for woodwork. Takeo Yamanaka, Maruni's founder, came from a long line of kimono merchants. Less interested in textiles than in engineering, he was fascinated by the mechanisation of furniture manufacturing and wanted to bring new techniques from Europe. In 1928 he founded the Showa Bentwood Factory, which became Maruni five years later.
Maruni took off in the 1950s, its fortunes soaring with the booming economy. A leading light of the western-style furniture industry, it introduced Japan to the delights of bunk-beds, kitchen diners and three-piece suites. Factories in China and Thailand were opened to cope with demand. Then tastes changed, the economy soured and business tailed off.
Takeshi's arrival marked a period of restructuring. The headquarters and factories were consolidated into one site and the workforce was halved. It was a painful but necessary process, from which Maruni emerged leaner and stronger. It still had the skilled workers but Takeshi knew he would have to do something radical to make the company relevant again.
"We kept on saying we had to make some changes, but we weren't doing anything," says Takeshi. The turning point was meeting the architect Masayuki Kurokawa, who encouraged him to launch the nextmaruni project. Takeshi asked a series of high-profile designers, including Jasper Morrison and architects Kazuyo Sejima and Ryue Nishizawa (Sanaa), to design a chair for Maruni. All but one jumped at the chance. "To be honest I didn't know who they were," he says. When they showed the chairs at design fairs in Tokyo and Milan in 2005, the international press couldn't get enough. "For a country business like ours, it was a dream come true."
Takeshi was soon versed in the big names of contemporary design but the one who has proved to be most important is Naoto Fukasawa, the influential product designer who has become Maruni's informal creative director. When Fukasawa first visited the factory he asked why they were covering up the natural wood with paint. "We went to Fukasawa's office in Tokyo," recalls Takeshi. "I said, 'We can't pay much but we would like to make something wonderful.' He has so many big clients but at that point he wanted to make wooden furniture." Fukasawa said his ideal chair would be 'like sanuki udon [noodles] – light but strong'. It was a simple aesthetic that fitted perfectly with Takeshi's own ideas.
Fukasawa's Hiroshima chair has become a symbol of the company's rejuvenation and its commitment to industrialised craft. Partly made by machine, its smooth lines could never be completed without the hands of a craftsman. Fukasawa also looked through Maruni's catalogue, picked out a few key pieces and freshened them up with lighter woods and new fabrics. Suddenly Maruni was looking modern again.
Takeshi admits there have been times when he has shed tears in front of his uncle, Yoshifumi. "The Yamanaka name gives us a reason not to give up," he says. "We've got different personalities," says Yoshifumi, who has been with Maruni for 41 years, "but together we're a powerful unit." Hiroshi, Yoshifumi's son, who is in charge of keeping sales buoyant, returned from the US and UK to join Maruni. "With a family firm you make a decision to stay; you don't quit." He adds, laughing, "I'll probably be here until I die."
The new focus on strong design and plain wood has transformed the image of the company. Takeshi has plans to build a new showroom at Maruni's headquarters. "I always tell the sales people to bring clients here." He's right – nothing explains the heritage and passion of Maruni better than the factory and its workers. "I've learned so much from the craftsmen here," he says. "It's ironic, but I now love furniture more than anyone else in the family."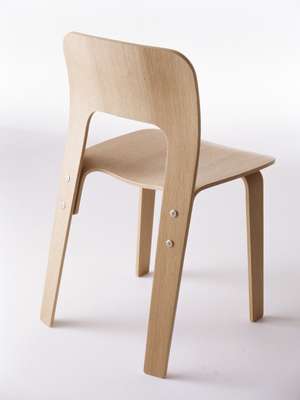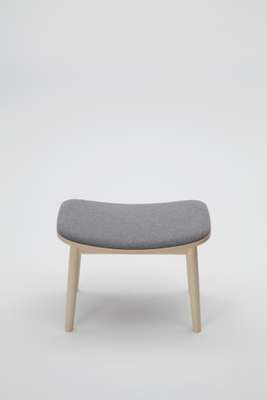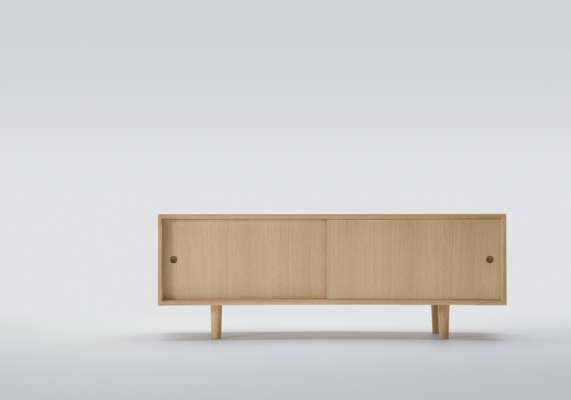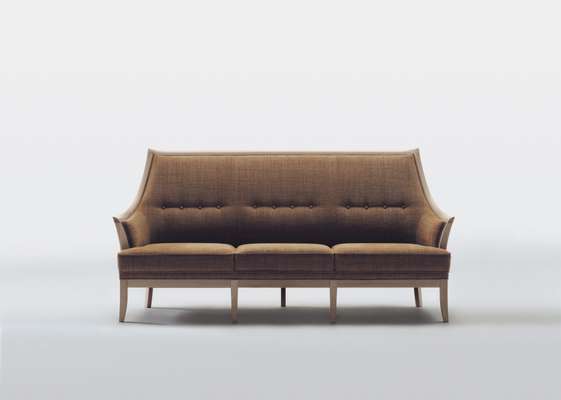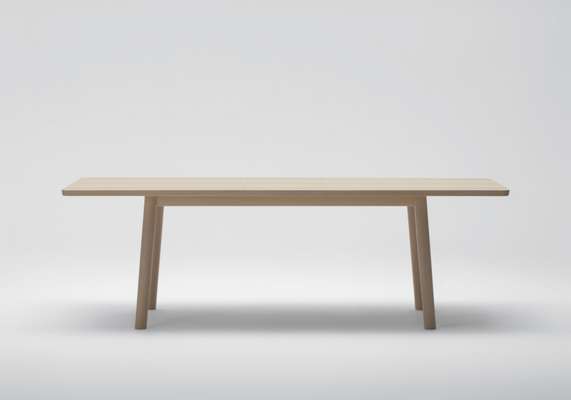 Monocle's five favourites 
1.
Nextmaruni chair by Jasper Morrison
2.
Ottoman by Naoto Fukasawa (Hiroshima series)
3.
Beech sideboard by Naoto Fukasawa (Hiroshima series)
4.
Traditional series three-seater sofa
5.
Extension table by Naoto Fukasawa (Hiroshima series)
1928
Takeo Yamanaka founds Showa Bentwood Factory
1933
Becomes Maruni Mokko
1942
Production switches to wooden tails and propellers for airplanes
1946
Maruni resumes furniture production, making desks and chairs for the homes of Hiroshima's occupation force
1950
Company begins exporting
1960
Introduces bunkbeds
1996
Begins production of bestselling Versailles series – demand for western-style furniture grows
2005
Launch of nextmaruni – 12 chairs by 12 designers
2008
Launch of Hiroshima series of tables and chairs in beech and oak by Naoto Fukasawa 
2008
Takeshi Yamanaka becomes president
2009
Headquarters and factory merged on one site in Yuki
2009
Collaborates with Tokyo design firm Nendo on the Cord Chair, which, with its spindly 15mm legs, is a testament to Maruni craftsmanship
2010
Continues to release new pieces and new fabrics for the popular Hiroshima series
Also keeping it in the family 
Antoine Roset opened a wood-processing factory in the French town of Montagnieu in 1860, specialising in umbrellas, walking sticks and chair frames. Antoine's grandson Jean moved the company into the contract and domestic furniture markets in the middle of the last century and his sons Pierre and Michel joined in the 1970s. Today they have 679 stockists worldwide and a fifth generation of the Roset family, Antoine and Olivier, have recently joined.   
ligne-roset.com
---
Cherner Chair Company, USA
Norman Cherner was a pioneer of the American mid-century modern movement. With the rights to their father's designs, brothers Benjamin and Thomas Cherner formed the Cherner Chair Company in 1999 to keep his legacy alive, adding to the collection with their own designs.   
chernerchair.com
---
In 1904 Wouter van Ast opened a shop in Winterswijk selling books, prints and handmade frames. In the 1940s the company moved into small furniture and today Arco is one of the biggest Dutch furniture manufacturers, with Willem van Ast (Wouter's grandson) at the helm. Willem's son Jorre, an RCA graduate, has recently joined the company.   
arco.nl