Affairs / South Korea
Give and take
Once the recipient of foreign financial handouts, the Republic of Korea has transformed itself into a manufacturing powerhouse and an aid donor. As the G20 summit opens in Seoul, Monocle asks whether it is giving enough and if its reasons for doing so are entirely proper.
South Korea will this month host the G20 on a series of manmade islands in the Han river. But it's not so long ago that this top-flight manufacturing power was a needy beneficiary of aid from the world's financial institutions – Korea only weaned itself off its last World Bank loans in the 1990s.
But the country wants to go further. This January, South Korea became the first former aid recipient to join the OECD's Development Assistance Committee. Seoul has signed up to offer aid, using its experiences of growing out of poverty, to help those it once rubbed shoulders with at the bottom of the wealth league tables.
The vow is also a political one. "This is about South Korea acting as a responsible middle power," says Greg Scarlatoiu, a foreign-aid specialist at the Korea Economic Institute in Washington.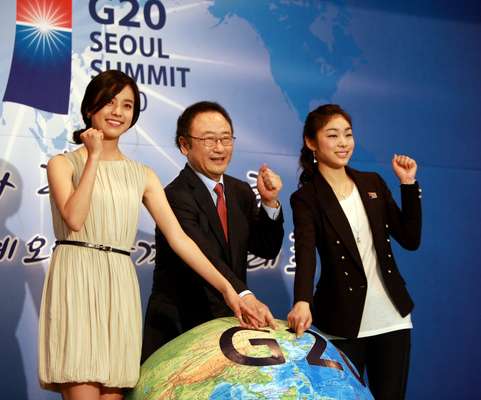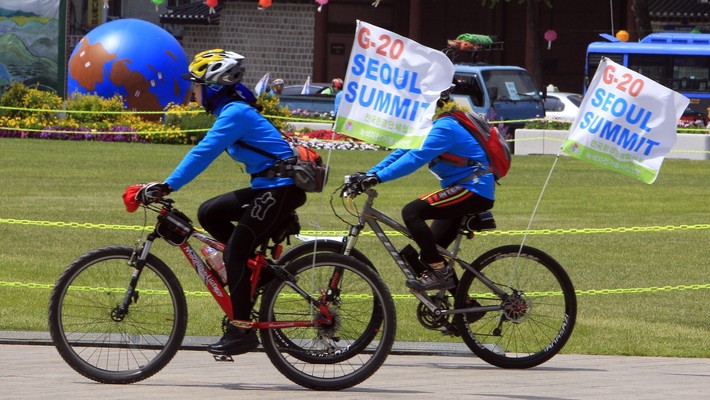 Let's not get carried away. South Korea is the stingiest of 24 OECD members, sending only a tenth of a per cent of gross-­national income overseas. But President Lee Myung-bak has vowed to increase that over the next five years to 0.25 per cent. That's more than the US and Japan achieve but behind most of Europe. In addition, the Korea Development Institute is expanding a Knowledge Sharing Programme that has already offered Korean lessons to Uzbekistan on export promotion and Algeria on consumer credit.
Seoul, it seems, hopes to export a Korean model of development, based on industrial growth and creating a skilled urban workforce. More than 80 per cent of South Korean school leavers now attend university, compared to just 26 per cent in 1970. "Korea has few natural resources so we invested in people during the last half-century," says Hansung University anthropologist Lee Tae-joo, who chairs ODA Watch, a development NGO.
But the model might not translate so easily – or perhaps outdo the other thrusting development models being forged by the likes of China, and even Japan.
Cold War geopolitics made helping South Korea a strategic priority for world powers. The United States, in particular, funnelled aid to the South Koreans, hoping it would act as a bulwark against communist North Korea and China. "South Korea will have to take a more nuanced approach," says Scarlatoiu.
Much of the aid it has delivered so far has been to those who helped it in the past (aid tends to go to friends, whoever the global giver). Ethiopia, Colombia and Thailand – all recipients of Korean aid projects – sent troops to form part of the UN's "police action" force when North Korea invaded the South in 1950. South Korea has described its aid programme as an expression of gratitude to old allies.
At the same time, South Korea has also begun investing in African countries that align neatly with current trade priorities and resource needs. Much of the aid on offer is shamelessly yoked to self-interest – in the form of import-export loans, which require the recipient to enlist Korean companies as partners.
The strategy has not been without controversy. Seoul will have to work hard to undo the cynicism stemming from Daewoo's now-void 2008 sweetheart lease for half of Madagascar's arable land, which was widely criticised and indirectly led to the toppling of the Madagascan government.
If South Korea sticks to its promises, annual aid spending in 2015 would amount to $3bn (€2.2bn). But that will be barely 1 per cent of the budget for its biggest looming development project: reunification with the North. Already the Ministry of Unification budget is so large that political leaders have proposed a new "unification tax". Experts estimate the cost of modernising North Korea upon integration could end up in the trillions of dollars. It's likely to be the biggest test yet of Korea's development mettle.
Top 10 donor nations
1.
Sweden:
1.12% 
2.
Norway:
1.06%
3.
Luxembourg:
1.01% 
4.
Denmark:
0.88% 
5.
Netherlands:
0.82% 
6.
Belgium:
0.55% 
7.
Finland:
0.54% 
8.
Ireland:
0.54% 
9.
United Kingdom:
0.52% 
10.
Switzerland:
0.47%
*Ranked by the amount of money donated as a percentage of their gross national income, 2009. Figures from OECD