Report / Gotland
Isle of plenty
When most European craft communities are struggling, how does the Swedish island of Gotland manage not only to survive but to thrive? A little bit of magic, according to those who work here, but also its mix of reasonably priced studio space and abundance of raw materials, including its famous wool.
For most people, Gotland is best known as the setting for many of the late director Ingmar Bergman's films. But the island is also home to a thriving craft industry, a tradition firmly rooted in the local materials: wool, limestone and wood. While most craft communities in Europe have died out as manufacturers have opted to outsource for cheaper materials and labour, Gotland's craft community isn't just ­surviving, it's booming.
One reason is the quality of the raw materials. When Barbro Lomakka arrived in Gotland 17 years ago, like many of the island's residents she didn't intend to stay. But "being here freed so much time to work. Back in Stockholm, I found myself missing the island," she says. Today, ­Lomakka is one of Sweden's most acclaimed textile designers. What kept her on the island was an opportune encounter with Gotland's famous wool. Asked by the local handicraft society to find out if Gotland wool could be used commercially, she began experimenting with it. Fifteen years later, her experiments have spawned felt and woollen designs used by architects all over the world. "I use the Gotland wool because of its incredible lustre. No other sheep breed in the world has the same brilliance," she says.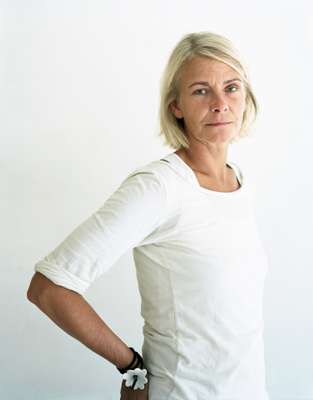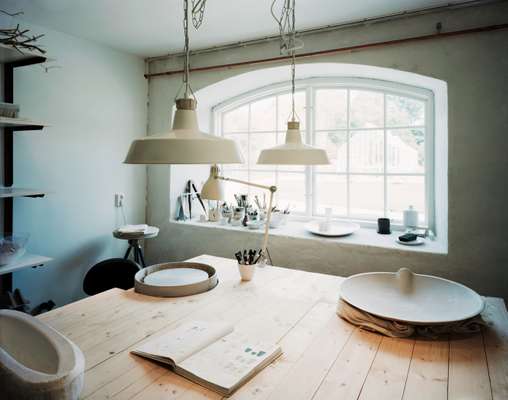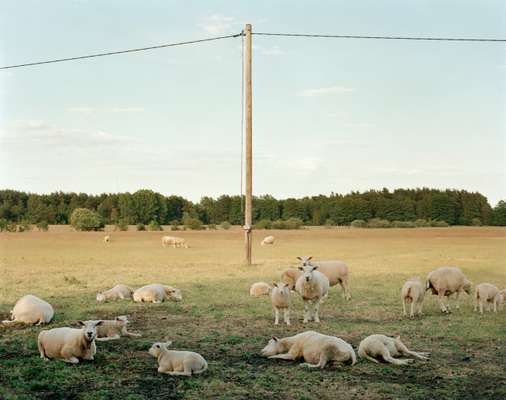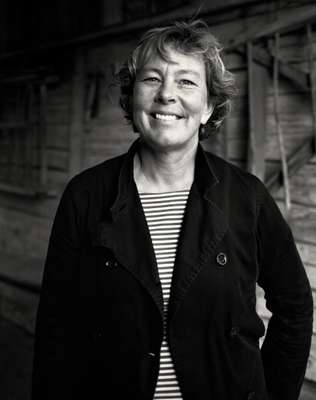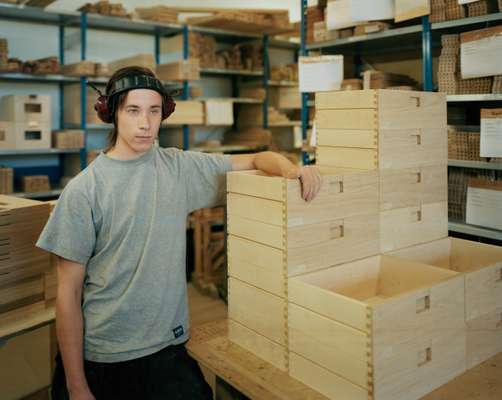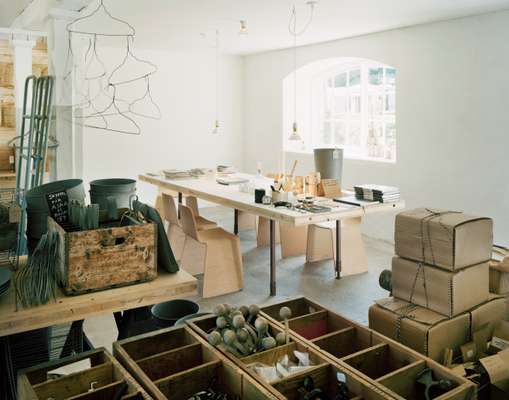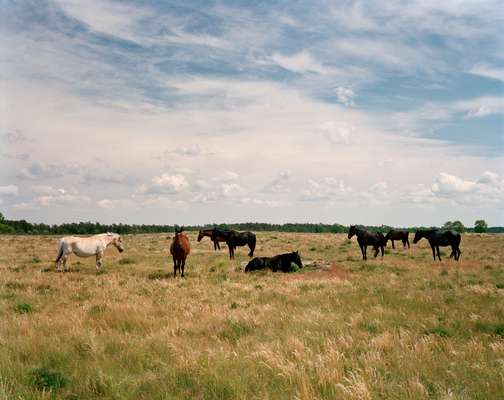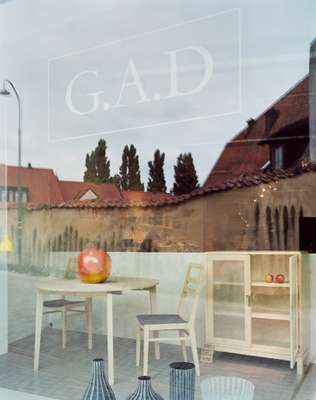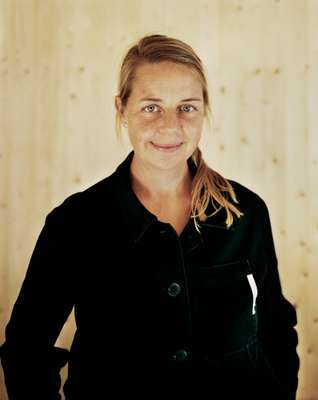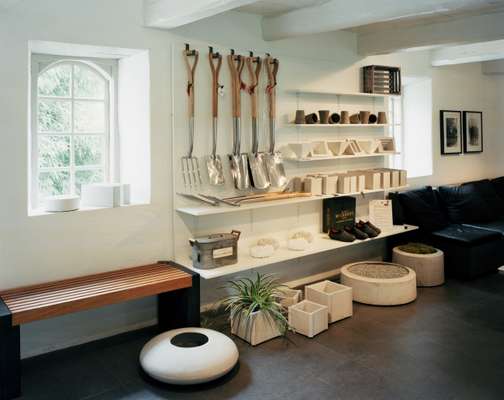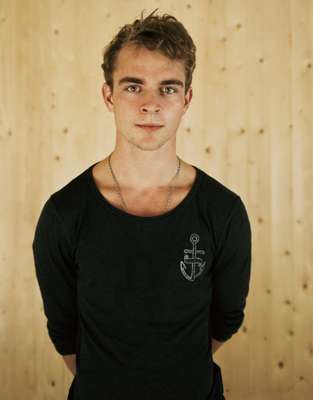 Lomakka's story is typical for many designers living here. But it's not just the materials keeping the craft community alive. Industrial designer Stina Lindholm moved here in 1992. She runs Skulpturfabriken, a successful studio specialising in furniture and objects made in concrete. Lindholm has turned an old disused farm into a sculpture factory, complete with a workshop, studio, shop and a café. "After I arrived, many ceramicists, textile designers and artists moved here. As an outsider, you see the possibilities in a completely different way," she says. Why Gotland? "Like many islands, artists are drawn here. It's the sea and the light. It's magical somehow."
Aside from the magic, the cost of living and local resources are important factors in attracting new blood; for young designers, work spaces such as Lindholm's farm are much cheaper than anything in Stockholm and the island's carpenters, weavers, dyers and builders are all on hand. A trip back to the capital takes only four hours, or 35 minutes by air.
Tourism is another key force keeping Gotland's craft tradition alive. The island is one of Sweden's most popular tourist destinations; 800,000 visitors come here every year. For many southern ­European islands, tourism is more a curse than a blessing, spawning tasteless tat for souvenirs. But in Gotland's case, tourists rarely arrive to lie on a beach for a ­fortnight. The island is a haven for ­Stockholm's cultural and political elites, a sophisticated crowd interested in shopping for crafts and design, finding unique gifts and even looking for potential business to take home.
More than just a temporary influx of trade, people settle here too. Last year, the island attracted 200 new residents – a decent figure, given the overall population is just 57,000 and at a time when most rural areas are suffering from depopulation – the majority are students at Gotland University and people working in the ­creative industries. "The enormous flow of people is a great breeding ground for entrepreneurs," explains Helena Bloom, co-owner of Leva Husfabrik, a company that designs and builds environmentally friendly houses made out of local wood. The number of start-ups is indeed among the highest in Sweden, and has increased steadily since 2001.
The connections with the mainland are also a great help in marketing the products to a wider audience. Many people moving here come from the big cities and bring their networks with them. Many of Gotland's crafts are also exported outside Sweden; Lomakka and Skulpturfabriken both sell their wares to the US, Germany, southern Europe and the other Scandinavian countries.
Barbro Lomakka, who is about to start a design project with a Japanese firm, explains the importance of being a player in the big markets, not just in little Gotland: "One has to be vigilant with the quality to keep fresh. We need to reach out from Gotland and put our products to the test in a global market."
Gotland's five top designers 
Lomakka
Barbro Lomakka is best known for her woven felt rugs, for which she won an Excellent Swedish Design award in 2002. She's expanded her product range to include wall-hung textiles, acoustic panels and clothes, all handmade from Gotland wool. "Wool is fantastic in interiors. It's sound-absorbing, dirt-rejecting and fire-resistant. But I'm not interested in decorating. I want textiles to become a material like wood, glass and concrete," she says.  
lomakka.se
Skulpturfabriken
In an old farm situated on the east side of Gotland, Stina Lindholm and her staff of seven make benches, planters, tables, sinks and decorative items out of concrete. Her style is strong and pared down, and projects include private and public assignments. "Concrete is a fascinating material. Unlike glass, which is more expressive, concrete is dead in a way. You have to work with the form to make it expressive," she says.  
skulpturfabriken.se
G.A.D
G.A.D's wooden furniture is renowned for its exquisite finish. The company has its own carpenters in southern Gotland, where each item is numbered and personally signed by the carpenter who worked on it. "When we started, everyone was trying to do things as cheaply as possible," says Kristian Eriksson, who founded G.A.D in 1999. "We said, let's do the opposite, let's do the best possible." 
gad.se
Camilla Jensen
Ceramicist Camilla Jensen makes white cups and bowls, which she sells in her own shop just outside Visby. She's seen demand for her designs rise in the recession. "After the financial crisis, people want to buy these kinds of things: handmade, lasting designs, instead of something cheap you buy and soon throw away."   cjensen.se
Leva Husfabrik
Founded this summer by four women with backgrounds in architecture and retail, Leva designs and manufactures houses using Gotland wood. The homes are simple and affordable and sold completely empty without even a layout for rooms. "We want to encourage people to be creative themselves," says co-owner and architect Helena Bloom.  
levahusfabrik.se