Property prospectus / Berlin
Neukölln
A quiet yet vibrant neighbourhood bordered by the Landwehr canal, northern Neukölln now attracts international creative types who are looking for local colour, generous space and cultural diversity.
Plentiful pre-war buildings, a multicultural population and a nascent retail and restaurant scene: the northern section of the Neukölln district in the former West Berlin is the capital's new emerging area.
Some call the neighbourhood the "Reuterkiez", due to a pretty park in the square on Reuterstrasse. Others call it "Kreuzkölln" since it borders the popular Kreuzberg district to the north, sharing a scenic canal. In the past three years, the district has quickly morphed from a rundown zone to a lively creative community. "When I opened the workshop on Reuterstrasse five years ago, no one wanted to live here. And people would come in and try to rob us by demanding money," says Jakob Motter, who makes violins and other stringed instruments. "Now New Yorkers are buying apartments. I'm happy to see the neighbourhood ­develop." Motter, the father of two sons, even moved his residence to Reuterstrasse.
Prices are far lower than in Berlin's long-gentrified Mitte and Prenzlauer Berg districts. "North Neukölln is the new Prenzlauer Berg," says estate agent Alexander Korte. Courtyard loft buildings are beginning to be restored, as are storefronts, some of which still serve as office space for entrepreneurs. Simon Raiser, a political lecturer who moved here in 1999 and works in a storefront office says, "It enriches the area when people move here. At the same time, even though we're part of it, I hope gentrification doesn't go too far."
Buildings here are largely in the Gründerzeit (pre-war, or Wilheminian) style, constructed in the late 1800s to the early 1900s. They are typically four to six storeys, with high ceilings, stucco details, loggia or iron balconies on corner rooms. Many of the streets are lined with tall trees and some are paved with cobblestones. Neukölln escaped a good deal of the bombing that decimated other Berlin neighbourhoods, allowing the buildings to be preserved, although the degree to which they have been maintained varies greatly. In addition, a few relics from the 1950s and 1960s survive, but tend to be rented or sold at much lower prices.
Arrivals
Flights to Berlin
From London
Air Berlin, three flights daily
Qatar Airways, five flights weekly
Delta, one flight daily (JFK)
Continental, one flight daily (Newark)
Services
Sander 13
Sanderstrasse 13, + 49 178 668 80 34
A hairdresser in an all-white, unassuming storefront space with three chairs – a haircut is €25.
Kunstreuter
kunstreuter.de
An information platform whose mission is, in part, to visually promote the district's various cultural offerings such as art galleries and music venues. Sporting a Pegasus logo, the Kunstreuter flag can be seen flying at participating cultural venues. The Kunstreuter website features an events calendar and a comprehensive map of the district.
Geigenbauer Jakob Motter
Reuterstrasse 49, + 49 30 325 368 00, jmotter.com
Jakob Motter knew he wanted to make stringed instruments since he was five years old. For the past five years, he's been practising his craft in a busy workshop on Reuterstrasse, focusing on his speciality, the contrabass.
Yogawave
Friedelstrasse 37, + 49 1578 727 69 91, yogawave.de
In an airy storefront, this yoga centre focuses on vinyasa flow classes taught by a rotating roster of instructors – many of whom are some of the city's best.
Shop
Fishbelly
Friedelstrasse 25 + 49 30 280 451 80, fishbelly.de
Designer Jutta Teschner's whimsical lingerie is known to underwear aficionados throughout Europe through its presence in larger department stores such as KaDeWe and her old boutique in Mitte. Now, the store is a solid fixture in Neukölln.
Sing Blackbird
Sanderstrasse 11, + 49 30 548 450 51, singblackbird.com
Opened in August, this shop/café sells carefully curated vintage clothing in one room and homemade coffee and cakes in the other. In a space that was once a phone-sex emporium, the atmosphere is peaceful, inviting, and quirky, reflecting the aesthetic of owners Tasha Arana from New York and Diana Durdic from southern Germany. There's even a clothing exchange.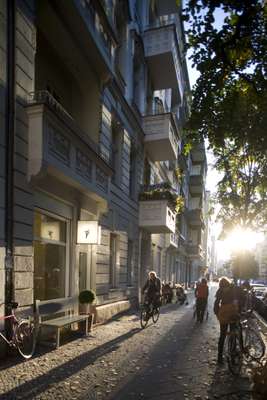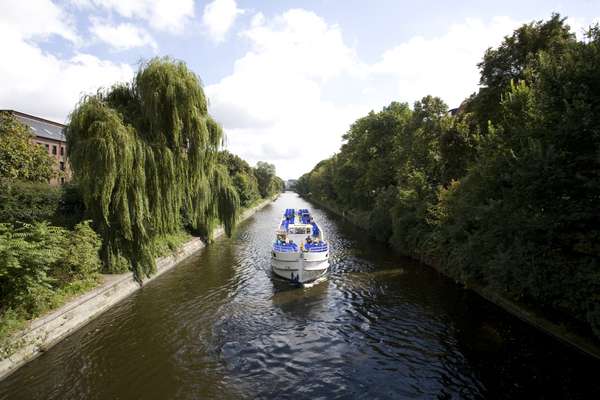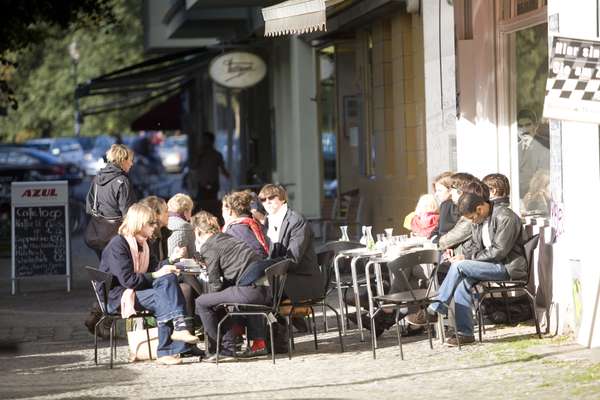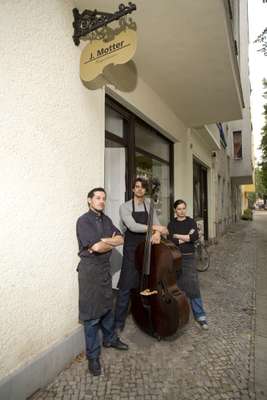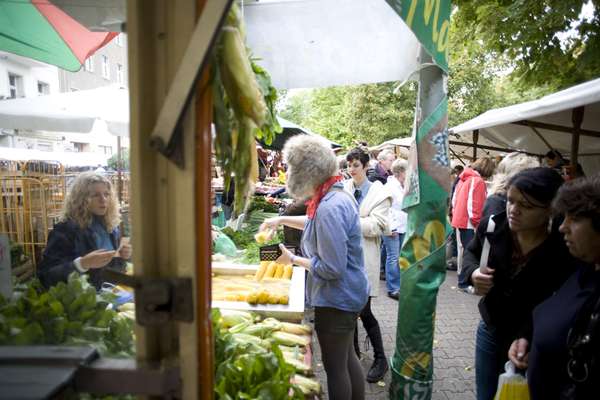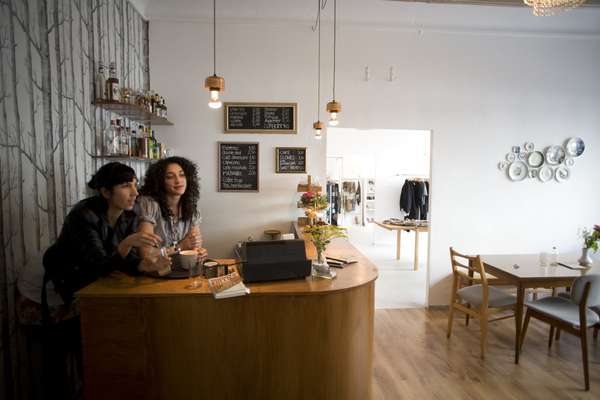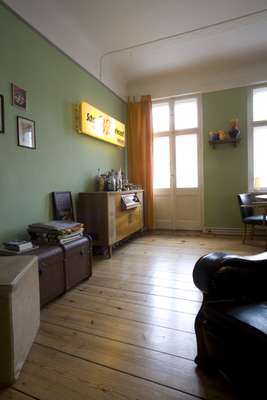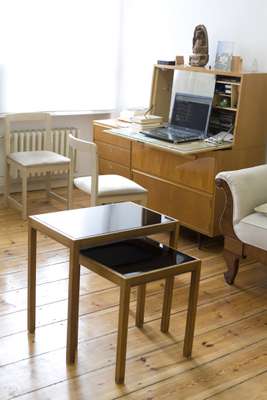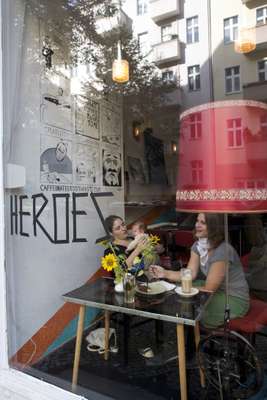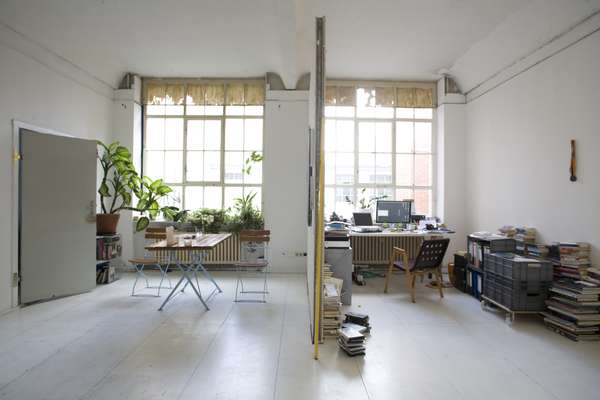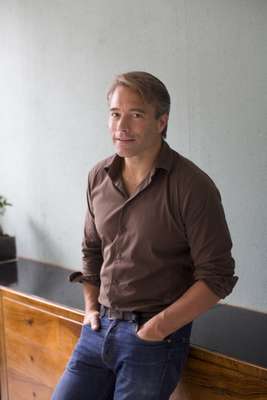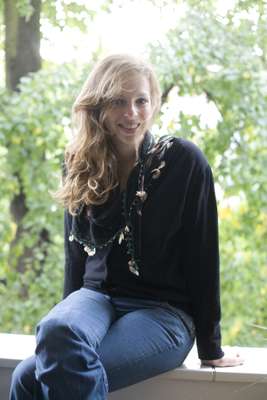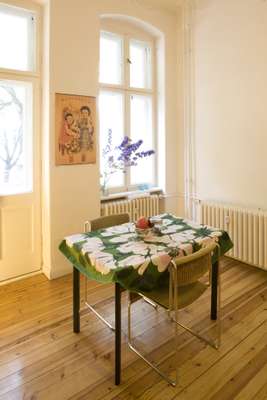 Daily Bread
Sanderstrasse 22, + 49 30 530 639 31, dailybreadcycles.net
Bicycle designer Götz Haubold displays his magnificent one-speed city bikes in this storefront. Standard models from the company's small production runs cost around €1,200; custom-made bikes up to €2,500. The second connecting storefront is an office inhabited by a group of friends who help sell the bikes as they work on their own projects.
Nowkölln Flowmarkt
nowkoelln.de
Every third Sunday of the month, this flea market lines the Landwehr canal, between Nansen and Liberdastrasse, offering second-hand clothing, live music and homemade food.
Le Chic
Friedelstrasse 28, + 48 30 623 4837
In a charming boutique, local designer Barbara Nau sells her own clothes with the label Q-ture. Styles and shapes come in colourful and interesting fabrics.
Eat + Drink
The Turkish market on Maybachufer
Tuesday and Saturday, 11.00-18.30, along the canal from Kottbusser Damm to Schinkestrasse
Turkish specialities and gourmet cheeses and meats are sold in stalls along the Maybachufer.
Nansen
Maybachufer 39, + 49 30 663 014 38
Noted as the best restaurant in the district, Nansen serves unpretentious German fare, such as Paderborn-style chicken haunch with a liver filling. The atmosphere is low-key and it's located right on the canal.
Manuela Tapas
Friedelstrasse 34, + 49 30 547 252 27, manuelatapas.com
A new all-day hangout, where reasonably priced tapas are taken from the recipe book of Manuela's great aunt, who emigrated from Germany to Spain.
Heroes
Friedelstrasse 49, + 49 30 37 44 75 11, heroesberlin.com
Only a year old, this cosy café not only refers to the seminal (and Berlin-based) David Bowie album, but also serves amazing French and American breakfasts and, on Thursdays, dinner for only €4. And there's more: art exhibitions, a French library and, sometimes, haircuts as performance art. You've been warned.
Ä
Weserstrasse 40, + 49 177 406 38 37, ae-neukoelln.de
Sixties décor, a rotating mix of DJs, cultural events and a mixed clientele in terms of age, sexual orientation and nationality make Ä one of Weserstrasse's most popular watering holes.
Ankerklause
Kottbusser Damm 104, + 49 30 693 56 49, ankerklause.de
Moored on the Landwehr canal, Ankerklause is a neighbourhood institution. With an old-school Berlin feel and a jukebox playing rock classics and new favourites, the venue is always busy.
Brezel Company
Lenaustrasse 10, + 49 30 612 41 81, brezel-company-berlin.de
In the sprawling café, soups and soft German pretzel sandwiches make the space a lunch favourite with locals who also take advantage of the airy rooms and free wi-fi.
Fräulein Frost und Herr Waffel
Friedelstrasse 39
A charming café serving homemade ice cream, waffles, cakes, coffees and good red wines. An events programme including readings and children's shows is also on offer.
Stay
IMA Loft Apartments
Ritterstrasse 12-14, + 49 30 616 289 13, imalofts.com
A short cab ride from Neukölln are the Ima Loft Apartments, located in the Ima Design Village in Kreuzberg. Once a factory complex, the village is situated around a courtyard and includes a dance school, a theatre and several design companies – and was the site of the DMY design festival in 2008. Offering weekly rates, standard lofts have built-in kitchens – perfect for long-term stays.
Procedures are the same for residents and non-residents. Potential buyers should be aware that agencies specialising in selling properties to non-Germans can inflate prices; bringing a German speaker with you during negotiations is a good idea. In Berlin, buying a condominium in a pre-war building means you co-own the building, making it wise to appraise the condition of the roof, basement and other common areas before purchasing. In Neukölln, new builds are nearly nonexistent, smaller flats (less than 100 sq m) are more numerous on the market than larger. Proximity to the repurposed Tempelhof airport (now a city park) and upcoming international airport in Schönefeld make the area a sound investment as well.
Land transfer tax: 4.5 per cent
Notary fees: 1 per cent with cash, 1.5 per cent with financing
Agent's fee: 7.14 per cent including VAT
Estate agent: Alexander Korte, berlininvestment.com
Apartment prices range from €1,100 to approximately €3,200 per sq m
Rentals from €8-€11 per sq m, heating included
The further north and closer to the canal, the higher the prices
Residents
Hadassah Emmerich, painter, 36, with Catalin Enache, 42, painter, and baby Ileana, two months
"I've lived on Sonnenallee since summer 2009 and when I moved here, I felt like I was on the very edge of Kreuzkölln. But things have changed a lot, even in one year. Somehow, now I feel like I'm more in the centre. At least 10 of my artist friends live nearby. At first I was worried about the baby here but then I realised things are just fine."
Theo Ligthart, artist, 45
"Six years ago, when I lived on the southern edge of the district, I had a long walk to go to a bar. There was nothing here. But about two years ago, there seemed to be a new one every week, especially on Weserstrasse. One of my projects is a spirit called Das Korn (daskorn.com), so I offered it to all the local bars at a discount. Yuma bar even created the Neukölln Cooler.
"I like the extreme diversity here, and there's still a lot of integrity that other neighbourhoods just don't have. It gives the area a certain solidarity. And 90 per cent of my friends are in Neukölln… people in their late twenties and early thirties. This neighbourhood was nothing when I first moved here."
Britney Anne Majure, photographer, 30
"I moved here from New York, have lived here two years and love the cultural diversity. Our building is still 30 to 50 per cent Turkish. One of the best things is that there's a lot of room. There are new project spaces in basement bars cropping up all the time."
Arnd Pollmann, philosopher, 39
"When I moved here 10 years ago, I thought it would take one year for the area to boom. It's taken 10, but I'm really happy about it. Our building even got a new façade last year, simply because the old one was crumbling off."
Alexandra Deak, cultural administrator, 40
"The area had a bad reputation, although well-known actors, even a couple of aristocrats live in our building. You know your area is becoming a destination when you hear rolling suitcases at night."
Charly Wilder, journalist, 28
"My first apartment here was on Hobrechtstrasse, and it was twice as much space for the money compared to everywhere else I looked. Now I've become addicted to living on the canal. Every time I take a walk, I see a new café or bar. Kreuzkölln is the NYC Lower East Side to Kreuzberg's East Village."