San Francisco residence / San Francisco
Pot luck
When two designers bought a pottery, their home became a colourful showcase for the company. Not only have they been able to turn around an ailing business but they've also completely restructured and redecorated their house.
San Francisco-based designers Catherine Bailey and Robin Petravic used to work for firms such as Motorola and Burton Snowboards but they became fed up with corporate life and wanted a change. ­Although neither has a background in pottery, in 2003 they bought Heath ­Ceramics, a small but respected craft business based in Sausalito, founded by Edith Heath in 1948. It ­offered what they were looking for: it could be sustainable, focused on craft and was ripe for expansion. Bailey is now the managing director and Petravic the creative director.
Today Heath has three stores, one of which is at the original Sausalito studio where designers and potters produce its wares. Petravic says it is profitable, with revenue of around $7.25m (€5m) last year, up from $1m in 2003.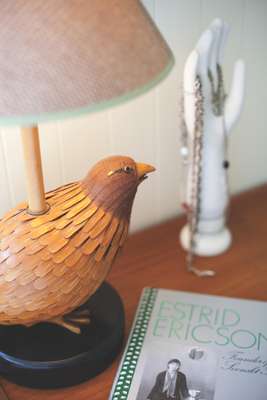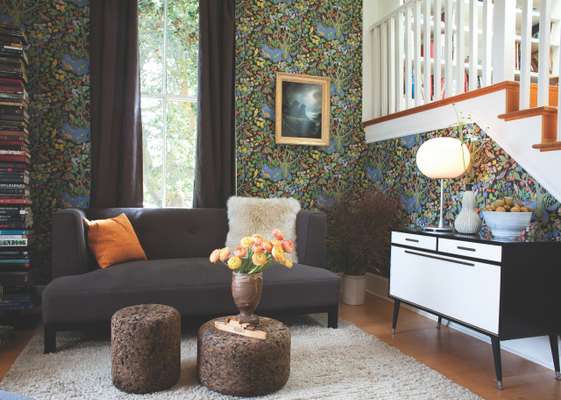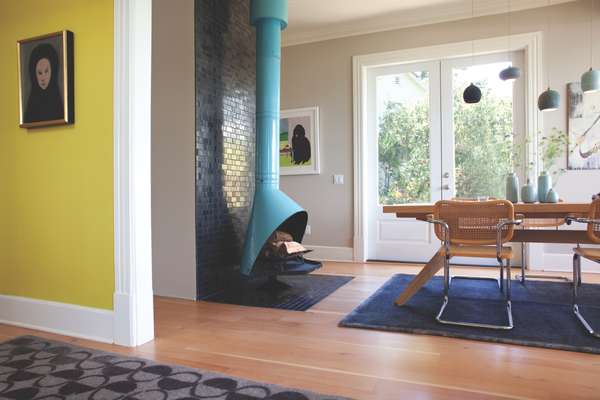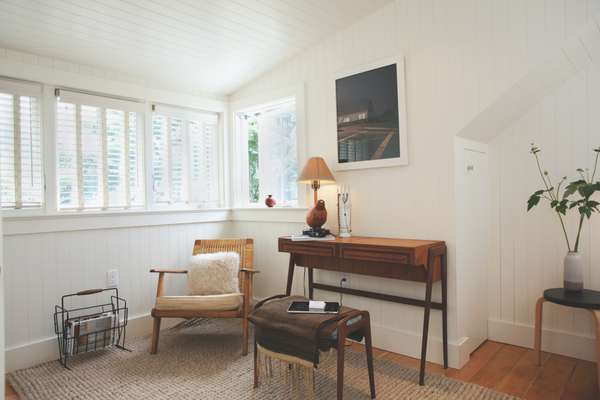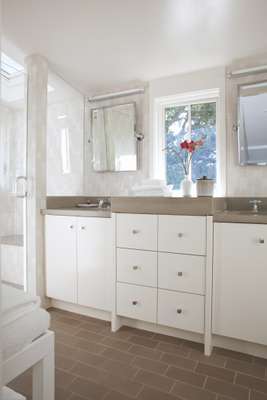 A year before purchasing Heath, the couple had moved into their characterful but basic fixer-upper – a traditional wooden house built in 1896 – also in ­affluent Sausalito. It sits amid verdant hills and the sweeping views are of water, yachts and the peaks across the Bay; San Francisco is a few miles south, across the Golden Gate Bridge.
The interplay between the home and Heath is striking, right down to the colours Bailey chooses for new Heath ­designs. "I'll think, yes, that's how we just painted the wall in our house," says Petravic. "There are no accidents there. It's all connected."
When they bought the house there were no kitchen counters or cupboards and the vertiginous stairs would have been too steep for their giant Newfoundland dogs. They estimate they have spent $300,000 (€230,000) on renovations. Initially there was only one room upstairs but a bathroom and second bedroom were added. Downstairs they transformed the layout of the kitchen, living and sitting rooms and bathed the space in light by ­enlarging the windows. The two floors are very distinct. The ground floor, largely open-plan, is stamped with vivid hues. Most notable in the living room is the wallpaper by the late Swedish modernist Josef Frank. Bailey and Petravic are Frank fanatics and recently went on a pilgrimage to the store that's home to most of Frank's designs, Svenskt Tenn in Stockholm. "The wallpaper has a cleanness but also a quirkiness. We both love being able to pull colours out from it," says Bailey.
Upstairs is simple, a study in white for the bedroom and bathroom. "It's a quieter place, there's more energy downstairs," she says. Their son Jasper's room overlooks the small garden with its benches of iridescent amber tiles.
Bailey and Petravic met Edith Heath in 2003. Soon after she died they were able to purchase a wicker-backed chair from her home. It now stands in their bedroom. "We find it fitting," says Bailey. "Somehow it's a comforting thought, that it's here with us."
heathceramics.com
Tile file: Heath Ceramics
1.
Heath Ceramics currently has an annual turnover of $7.25m (€5m) and employs 90 people including 60 craftsmen. 
2.
As well as producing all the original designs by Edith Heath, the pottery has introduced new ranges and glazes designed by Bailey but has remained faithful to the techniques and aesthetics of the originals.
3.
Every Heath item is still handmade in the HQ and original factory at 400 Gate Five Road in Sausalito. 
4.
Since taking over the company in 2003, Bailey and Petravic have added two more stores to the stable, one at 7525 Beverly Blvd in Los Angeles in 2008 and another in the redeveloped San Francisco Ferry Building in April 2010. 
5.
Alongside Heath's products, the stores sell a small edit of brands that have a similar approach to design and craft manufacturing, including David Mellor cutlery from the UK, Libeco linens from Belgium and Skinny laMinx textiles from South Africa.
6.
Heath ceramics supplies tableware to some of the finest restaurants in the US, including Chez Panisse, Brasserie 44 and the Slanted Door.