Travel edits / Global
Stored up
Monocle reports on Mitsukoshi department store's updated look and innovative concepts.
Mitsukoshi is the grande dame of Tokyo department stores. Founded in 1673, it has a pedigree that has long appealed to the matrons of Ginza and Nihonbashi.
In recent years Ginza's somewhat staid, if elegant, ambience has given way to towering flagships for luxury labels and upstarts such as H&M and Forever 21.
The department stores lining Chuo Street were starting to look tired and renovations were bound to come. Mitsukoshi's Ginza branch has been smartened up and extended with the addition of the new 12-storey East Wing. Since its merger with Isetan in 2008, Mitsukoshi had yet to roll out a new concept, so all eyes were on the opening.
Mitsukoshi has pitched at the lunching lady crowd. Quite literally. From Denmark The Royal Café on the ground floor to two floors lined with Japanese, Italian and French eating spots, and the food hall in the basement. The ninth-floor terrace offers somewhere to sit and watch the world go by and parents can leave their kids at the nursery while they shop.
There are some thoughtful touches such as hands-free shopping that allows you to collect your purchases from one counter, and refrigerated lockers to store your groceries while you browse.
Mitsukoshi worked with Dentsu to identify its target audience, spotting a neglected niche – the thirty- to forty-something age range. "Our customers are sophisticated," says Hideki Katagiri, who headed the strategy team. "They appreciate good craftsmanship and quality goods and they're happy to mix a brand-name bag with something from Uniqlo."
The formula is working. In its opening weeks the food floors were almost at a standstill and every restaurant had a queue. Mitsukoshi isn't only looking to domestic shoppers. Staff at the tourist information centre speak English and – a must in Ginza these days – Chinese.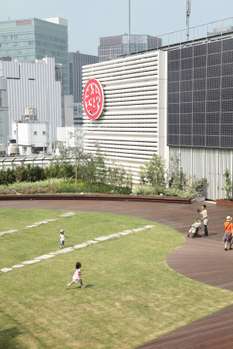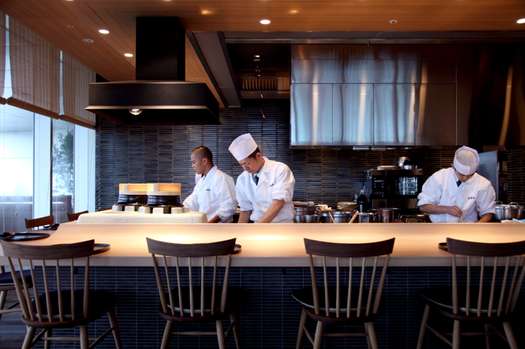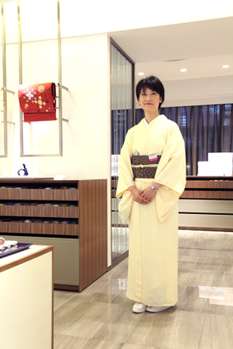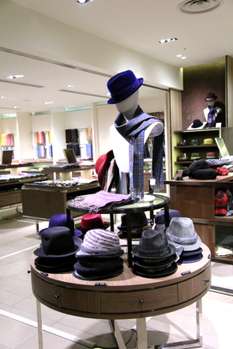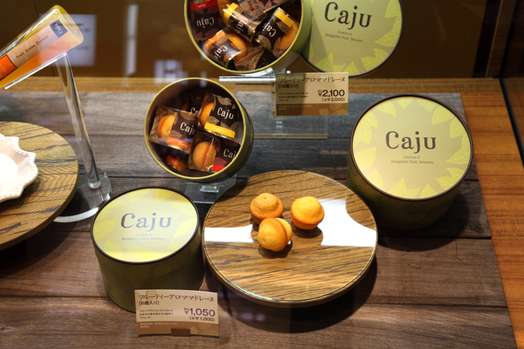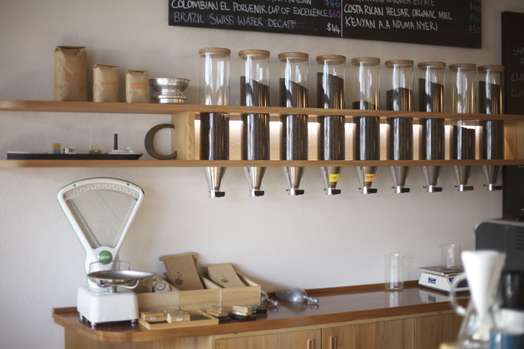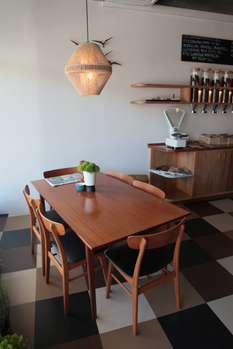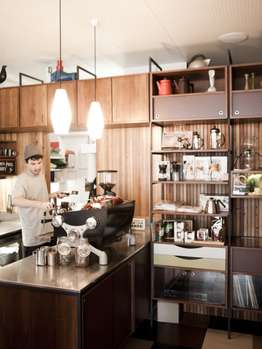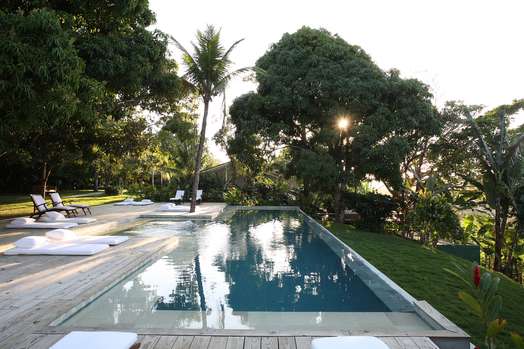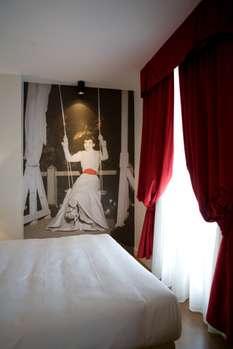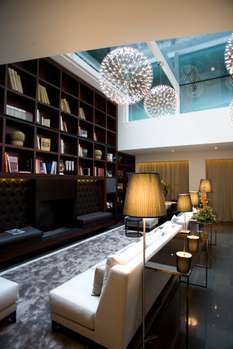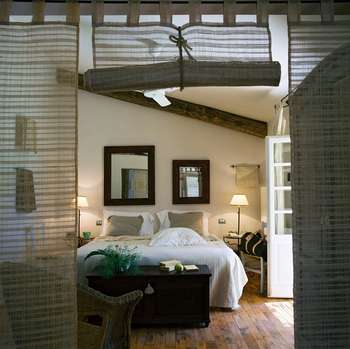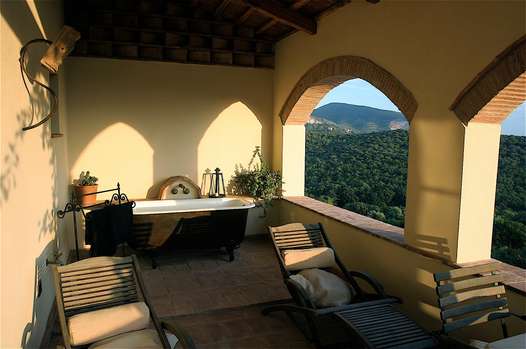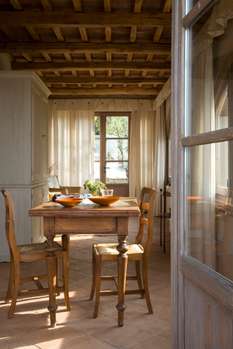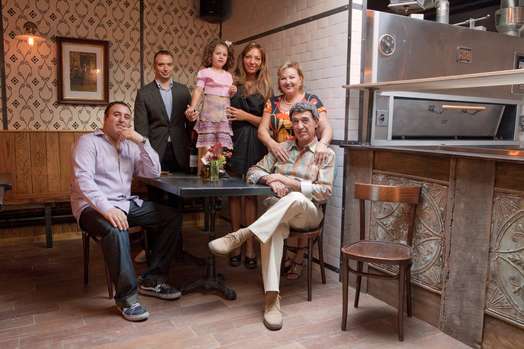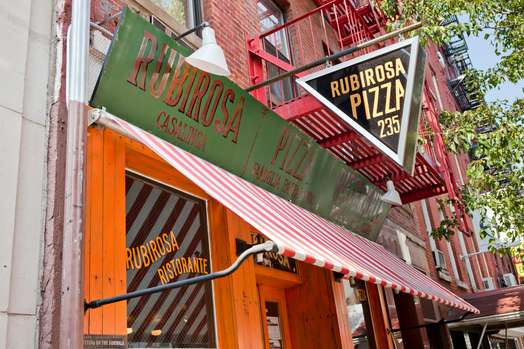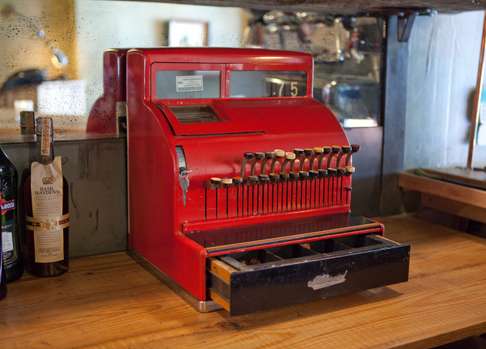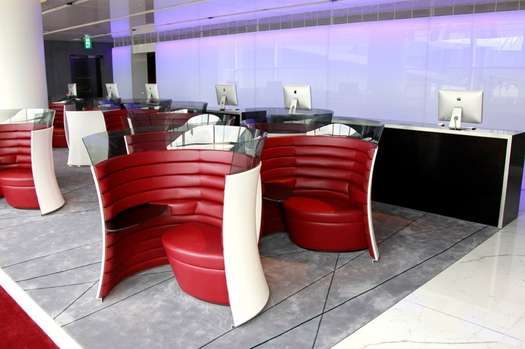 ---
Where to go at Mitsukoshi
Over two floors with beautifully laden counters. A sight in itself.
With a lawn, farm and cafés serving locally produced food, this is a hit.
Has a detailed range of Japanese utensils and crockery.
11/12th-floor restaurants:
Sushi from Tsukiji, a teppanyaki restaurant from Okinawa, non-Japanese options and more.
Offering haircuts, shaves and facials.
---
Customs
Wellington, New Zealand
In the Antipodes, it isn't tricky to find a stellar cup of coffee, yet it's now even easier in Wellington. Customs was opened last January in the city's Cuba precinct by Justin McArthur, head roaster at Coffee Supreme (New Zealand's leading coffee supplier, see Issue 32). His concept was to open a space dedicated to single origin coffees from around the world, and give a home to some of the world's most niche coffee machinery, including a rare Clover (Starbucks now owns the company that builds them, so they're impossible to obtain). Coffee is the headline act here. No takeaways allowed – this is a place to sit and savour, not a joint to cram in some caffeine on your commute. Why the name? "Customs is the portal through which our coffee comes, we see coffee as armchair travel," says Coffee Supreme's Jonny Calder.
blog.coffeesupreme.com
Costa Rican Herbazu Estate's chocolaty mid tones
The citrus and floral flavours of Kenyan AA Nduma Nyeri
Brazilian Moreninha Formosa Raisin's big heavy flavours
Jacaré do Brasil
Trancoso, Brazil
Now that the final embers of summer are dying away in the northern hemisphere it's time to head south for a sun fix. Once an insider secret, Trancoso is fast becoming Brazil's most popular free-spirited getaway for the country's bohemians da elite, something that is sticking in the craw of some of the old-timers. One recently opened property that is catering to a more understated visitor is Jacaré do Brasil with its five individual villas set slightly back from the beach. The sheltered pool is an ideal spot to enjoy a post-beach drink in the evening.
jacaredobrasilcasas.com.br
---
The Scala is billed as Milan's first zero emissions property – energy is generated by a geothermal heat pump below street level. It features 62 rooms, including 10 suites, plus three conference rooms, reading lounge, bar and restaurant neatly laid out in a horseshoe-shaped 19th-century palazzo. Interiors were renovated by local design studio Cibic & Partners, which used boiserie in the hallways and left rooms uncluttered. The most striking detail is the wallpaper-sized prints taken from the photo archives of La Scala – the famous opera house is just around the corner, as are Monocle retail favourites Antonia Uomo and Massimo Alba.
hotelmilanoscala.it
Visit the bar on the roof terrace furnished with Roda daybeds and enjoy views of the Italian Alps and the city's changing skyline.
---
Nestling in the hills above the coastal town of San Vincenzo in Tuscany, this hideaway has been a 14-year labour of love for Dominique Curchod and his wife Francesca Vierucci. Starting out as a bed and breakfast on the family's organic farm, today there are 12 luxurious suites as well as a restaurant, Il Sale, overseen by renowned chef Denny Braci. "The most important thing for us is to maintain the soul of the place, which is why we never rush anything," says Vierucci, who designed all the rooms using locally sourced, natural materials. With free-standing baths on some of the balconies and secluded hammocks dotted around the landscaped grounds, this is the perfect autumn retreat.
poggioaisanti.com
Poggio Ai Santi produces its own range of wine, olive oil, honey and soaps.
---
Located on one of the busiest streets in Sofia, PaperCake offers a welcome pit-stop. Conceived as a bookstore and chocolaterie, the venue comes from a young team of Bulgarian artists who also run the nearby popular lounge bar A:Part:Mental. PaperCake's two-level open-plan design uses natural materials to create a cosy ambience. Customers can choose from more than 700 books in Bulgarian, French, Spanish, German and English while sipping hot chocolate or enjoying a piece of cake made from the chocolate produced on-site.
a-part-mental.org
Himalayan herb tea blend
Organic nectars from freshly squeezed seasonal fruit
Homemade chocolate cake
Despite a new establishment (or five) opening each month, New York's restaurant scene is rarely graced with an intimate home-style, family-run enterprise such as Rubirosa. Staten Island-raised cousins Angelo Bianchi and Angelo "AJ" Pappalardo opened their restaurant this autumn with Joe Pappalardo – Bianchi's uncle and AJ's father – who is also one half of the team behind Joe and Pat's Pizzeria, the family's original outpost on Staten Island, in business since 1960. "My two uncles opened the restaurant when they were in their early twenties," explains Bianchi.
"They found a formula which combined the original Napoli pizza with a little New York flair. Pretty much every member of our family has worked in the restaurant at some point or another." Now the second generation has expanded the dynasty into Manhattan, taking over an old diner called Lulu's on Nolita's Mulberry Street.
235 Mulberry Street, New York, 10021
Homemade pastas and soups made fresh each morning. "All the ingredients will be fresh, we won't make anything from frozen," says AJ.
The family's vodka pizza with rocket and cherry tomatoes.
A range of vegetarian and vegan pizzas to suit New York's health-conscious culinary crowd.
The Cabin
Hong Kong International Airport
With the opening of its fifth lounge at Hong Kong International Airport, Cathay Pacific has given travellers a reason to choose flight paths with an HK transit. The Cabin is equipped with video conference facilities, iPads, iMacs and wi-fi. For peckish passengers there is a buffet bar catered by the Peninsula hotel. Check out the new custom-made Solus Chair – a seat that includes a coat hanger, power outlet and built-in table.
cathaypacific.co m
---
There has been a fishmonger on this site in one of Oslo's bustling squares since the 1930s. The previous owner housed a resistance fighters' underground lair in the Second World War and staff used to smuggle out secret messages in the fish pudding. With new owners, the reopened shop and café honours the legacy of the space. Designer Marius Brandl was also influenced by food markets in southern Europe.
fiskeriet.com
---
Alain's back
Plaza Athénée restaurant, Paris:
ADPA, Alain Ducasse's restaurant at the hotel, is reopening with a new menu and a new look. Chanel's haute-couture workshop was commissioned for the furnishings.
plaza-athenee-paris.com
---
Class act
Chatwal Hotel, New York:
Originally home to the first American actors' club, The Lambs Club, the re-opened Chatwal hotel in New York's theatre district comes complete with Thierry Despont-designed interiors and bespoke Krigler fragrances and candles.
thechatwalny.com
---
Licence to chill
GoldenEye Resort, Jamaica:
This luxury property, owned by Island Records founder Chris Blackwell, reopens in November after a three-year facelift. This is where author Ian Fleming dreamt up James Bond.
goldeneye.com
---
Thanks for the support
Shop 3939, London:
This shop (whose name sounds like "thank you, thank you" when said in Japanese) opens this month in the basement of Japanese restaurant Life in East London. It will support small British manufacturers and stock items from Asia currently unavailable in the UK.
3939shop.com