For stockists craft fair / Tokyo
Best in show
Pottery, paper, furniture maker: it's a varied mix at the For Stockists design show – which has gained a reputation as the place to spot Japan's rising design talent.
When the first For Stockists design and craft show was held in Tokyo in 2007, it just about filled a small room in Harajuku. Three years on, it has grown into an essential date in the design calendar. Now held in the much grander surroundings of a restored Frank Lloyd Wright-designed school in Mejiro, this year's show gathered some of the brightest creative talents in Japan. There were 80 exhibitors ranging from gardeners, furniture-makers and small fashion brands to established design names such as Graf. Curated under the watchful eye of Shinichiro Nakahara, whose distinctive taste means that no matter how diverse the products, hand-made bicycle makers from Kyoto and potters from Osaka all fit together to make a cohesive event. Here's our selection of five budding talents from the show.
---
Rie Ito & Masanao Tomioko
Birds' Words
Rie Ito is a rarity – a potter who works in the middle of the city. Her studio is at her mother's house in Osaka where she was brought up. Her office and gallery, Birds' Words, is 10 minutes away.
Ito, 36, studied ceramics at Osaka University of Arts. Her work, with its earthy hues and simple, sculptural forms has its own place in Japan's mingei – folkcraft – tradition. She makes objects – mostly bird-themed reliefs, trays and vases – by hand, and she has only recently taken on an assistant. Ito's husband, Masanao, 31, looks after her business, overseeing the product direction and branding. She is thinking about stepping into mass production.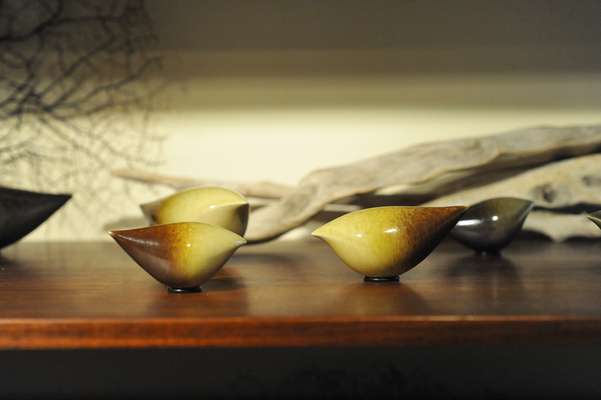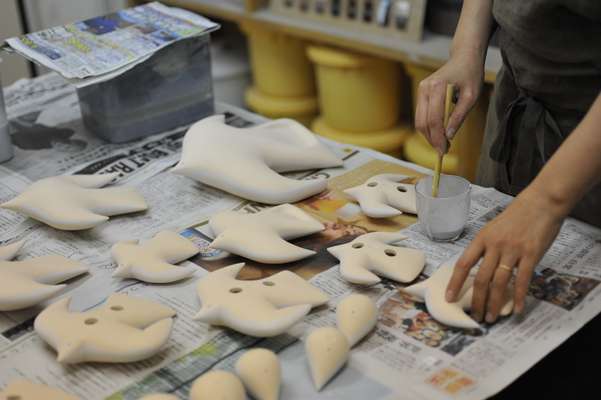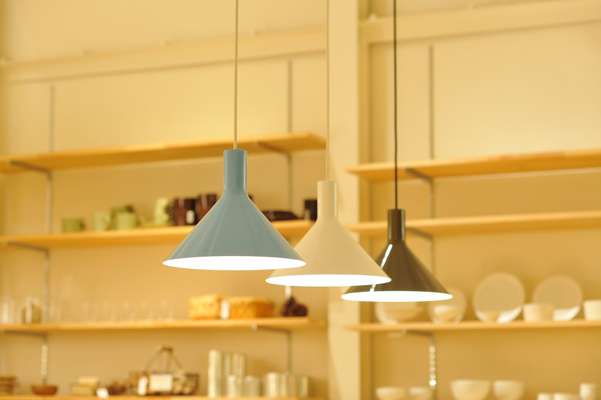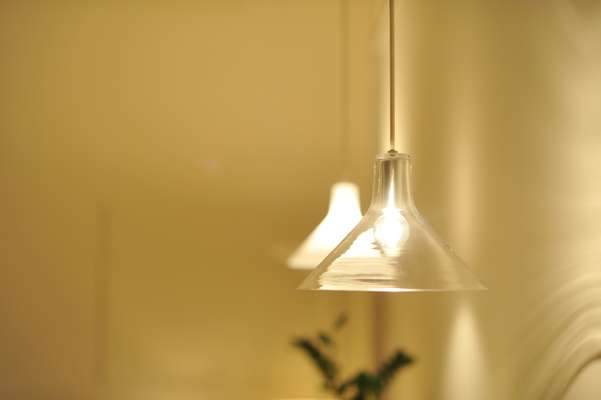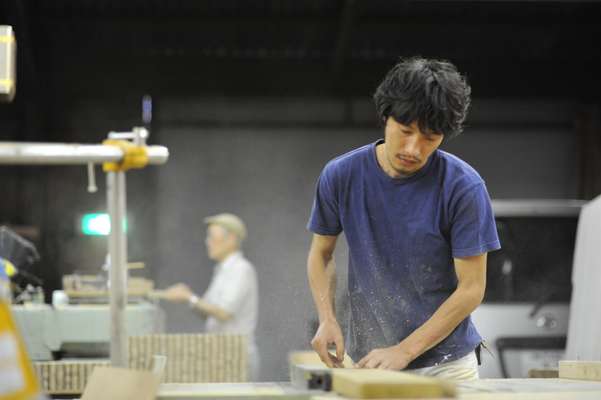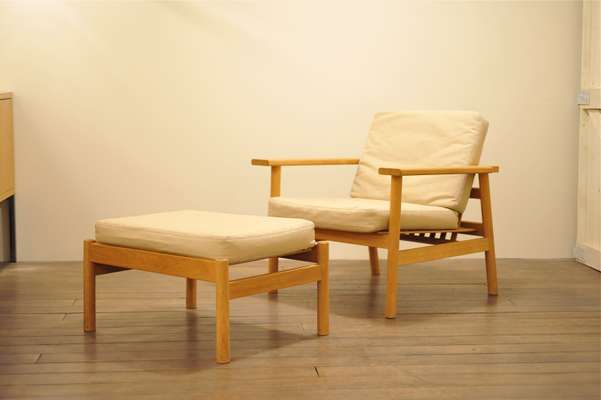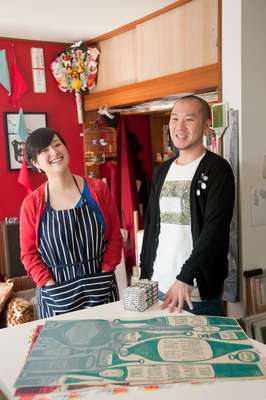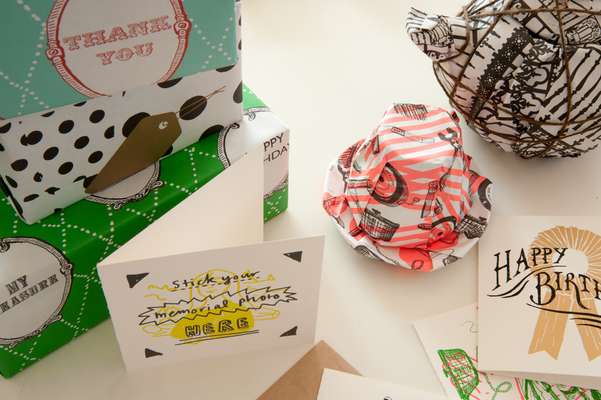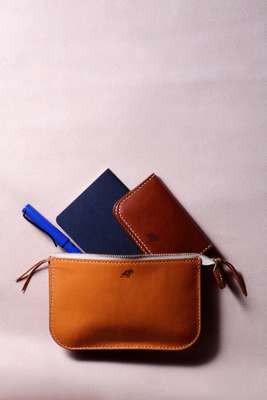 "In Japan pottery equals plates and bowls and people often ask for them, but when I make them piece by piece, it is difficult to replace them," she says. "It is always tough to create new things. I can spend hours and hours trying to think of an idea, but when it finally becomes something real, I feel really happy."
birds-words.com
The folkcraft feel and earthy colours – handmade at its best.
---
Lighting designer Kenichi Kandatsu, 40, and his brand Flame have been on our radar ever since his collaboration with furniture designers Graf. Kandatsu makes beautiful lights using a range of materials – glass, fabric, metal and paper – working on the whole process, from design to production. He feels the value of lighting "to enrich our lives" is underestimated and believes lighting should last for years. Kandatsu works in a studio in busy Osaka but is currently building a new home and studio in greener pastures in Ashiya. "I find nature a powerful inspiration," he says.
flame-product.com
Beautifully simple lighting that transforms any room.
---
Nakahara, 30, was born in Hiroshima, which is a region known for furniture-making. Although he studied design, he felt he lacked the skills to turn his ideas into anything three-dimensional, so he decided to head out to established factories and workshops and learn from the experts. "Japanese woodworking is among the best in the world," he says. "I worked with traditional furniture-makers in order to learn their techniques. They were very good teachers to me."
Nakahara set up on his own two years ago and works from his studio, making his own pieces and custom furniture to order. He works mostly with Japanese oak (mizunara), a wood he likes for its colour, which darkens over the years. "It's not easy to bring traditional furniture into modern houses but I would like to reflect the techniques in my own work." Nakahara will soon be selling his own designs from his website and is now looking for a space to open a shop.
manna-f.com
A one-man band doing his own thing inspired by traditional techniques.
---
Shoichiro Ibushi, 33, left behind a life in retail to pursue his vocation as a leather craftsman. Ibushi, who was born and brought up in Kagoshima in Kyushu, started working with leather as a hobby. Gradually his leather goods developed into a small side business and then in February he started his own atelier and shop, Rhythm. Ibushi's skills are entirely self-taught. "I didn't go anywhere to learn," he says. His pieces – wallets, coin purses, business card holders and bags – are made with robust leather that he buys from a renowned tannery in Tochigi. They last for years and get better with age. "My idea is that they should have a distinctive identity without being caught up in fashion," he says. "They are made simply by one craftsman, stitch by stitch like the rhythm of a heartbeat."
rhythm2010.com
A dedicated craftsman making products that will last for years.
---
Mitsunori and Hiromi Asakura
Number 62
Mitsunori, 36, and Hiromi, 32, met at Central Saint Martins in London. They set up their own art direction and graphic design business, Bob Foundation, but they still had another interest – wrapping paper. Three years ago they set up Number 62, just for their paper output. From their studio in Arakawa in Tokyo, they design wrapping paper, cards and gift boxes. They hope their work captures some of the feeling that goes into sending a handwritten letter. "Products made with a computer can be good but we like the warmth of something handmade," says Hiromi.
number62.jp
Playful products that convey the warmth of their creators.