Cire Trudon / Normandy
Burning bright
Following a successful rescue reinvention by entrepreneur Ramdane Touhami, historic candle maker Cire Trudon has kept its flame alive and grown to become an industry leader.
Normandy's most famous export is probably its Camembert but there's another lucrative and fragrant trade rooted in the region. The small Cire Trudon factory in Mortagne-au-Perche is operating at the forefront of a trend that, over the past decade, has seen the scented candle become a key element of many luxury goods houses' portfolios and a branding tool for hotels, shops and even film companies (Disney has its own candle).
There can be few better placed to exploit this development than Cire Trudon. Founded in 1643 by grocer and candle maker Claude Trudon, by 1719 Cire Trudon had grown to become the official supplier to the French royal court as well as all the country's cathedrals.
It's a prestigious heritage but one that was blurred over the centuries. Indeed, the factory could have missed out on the new luxury market, now worth around €144m a year. At the start of this decade profits at the business, which had been renamed CIR, were falling and the business was suffering from a lack of creative vision.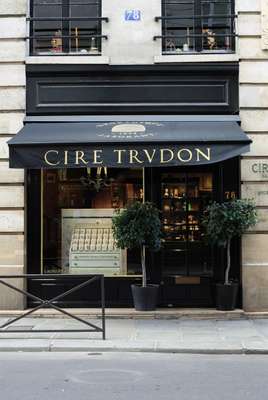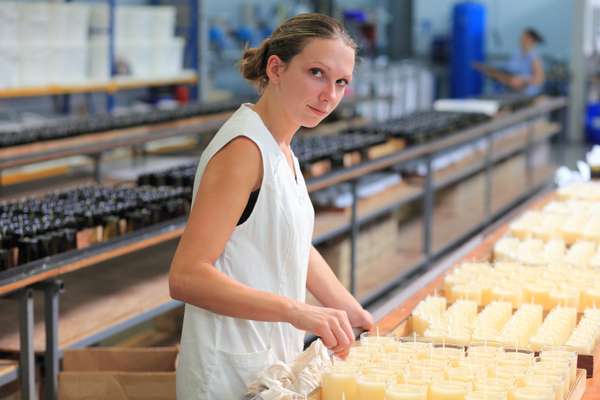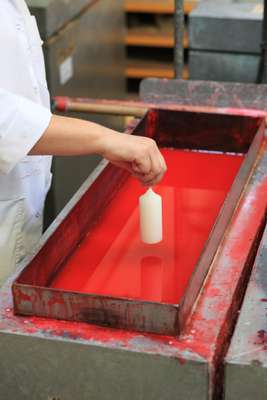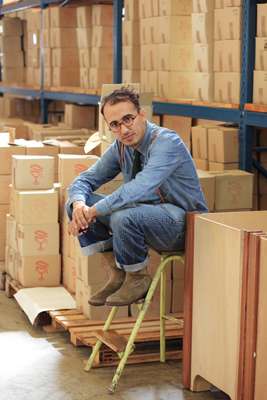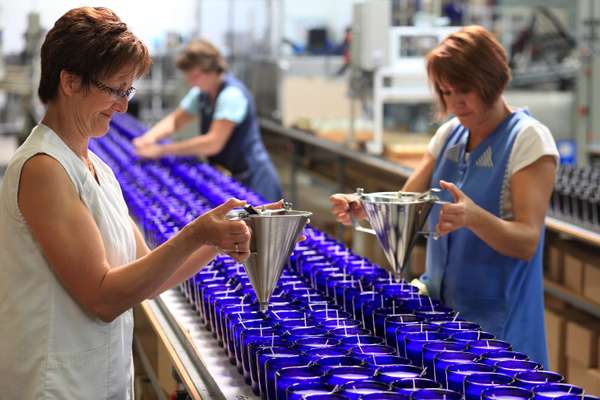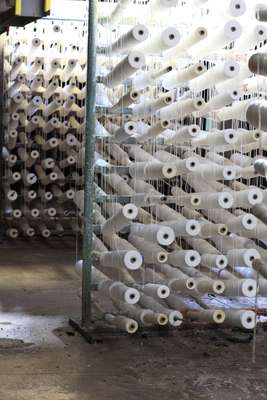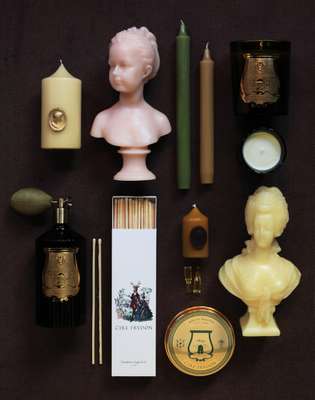 Cue a phone call from CIR's lawyer to another of his clients: French entrepreneur Ramdane Touhami, whose other projects include a car magazine and clothing collection. Brought on as creative director in 2005, he's now CEO and effective auteur of Cire Trudon's move into the 21st century. His approach was to look back to the brand's heritage. The first step: revive its original name.
Cire Trudon and CIR now coexist, with CIR producing candles under licence for about 70 private labels, including Dior, Hermès and Fornasetti, made in a second, more modern factory. But it's Cire Trudon that is the new success story.
Now an industry leader, the wholesale of Cire Trudon has jumped from 1 per cent of the company's sales at launch in 2007 to 35 per cent in 2010, pulling in an estimated €3m in turnover; that's about 150,000 candles a year.
As innovative ideas, such as a sweet-scented "stink bomb", come out of Trudon's Paris atelier – a dimly lit, wood-heavy first-floor space steps away from the Hôtel de Ville – the atmosphere two hours away in Normandy is bright and familial. A staff of about a dozen has mother and daughter Sylvie and Laëtitia Richard pour wax side-by-side, and steadfast wax bust-maker Martine Beaudoir has, at 58, already been working at the factory for 42 years – experience necessary for what CIR executive director Julien Pruvost calls a "black art".
It's the 18 complex scents that make Cire Trudon candles so popular, as Touhami, 36, explains. "I'd never bought a scented candle in my life, but I started with historic smells, from Napoleon's cologne to the wax floors of Versailles. We spared no expense."
Luxury scented candles are big business. In the last year, the London-based Selfridges department store saw a 25 per cent growth in sales. "People are nesting, and the scent of one's home is becoming as important as their personal scent," says Geraldine James, Selfridges' home department buying manager.
However, compared with the very established world of perfume, it's a fragmented market. The result is that new competitors – from DL & Co to Le Labo or le Maison Francis Kurkdjian – can quickly make an impact on the market.
The next step, says Touhami, is sustainability. Cire Trudon uses vegetal waxes, mostly palm and soy, but concerns about the impact on forests in Brazil and Australia – a major source of the oils used for wax – are prompting some rethinking. As Trudon expands – shops are planned for London and Sydney and one opened in New York in October – this will become more important. "I don't want to kill people for a candle," says Touhami.
1.
Cire Trudon was relaunched in 2007.
2.
After a year and a half in production, Cire Trudon was already being sold in 55 countries.
3.
Cire Trudon's Paris shop was designed by Ramdane Touhami.
4.
Cire's current logo is a revisited version of the original. Its motto means "Work for God and for the King", and refers to Trudon's first two major clients, the church and the royal court.
5.
The high-quality vegetal wax used can cost upwards of €200 a kilo.
6.
The Cire Trudon factory still uses Hans Kürschner machines that date from the 1960s to make its tapered candles.
7.
The top-selling scent made by Trudon is "Ernesto", inspired by the fragrance of the Cuban revolution, taking 15 per cent of sales.
8.
Jarred candles weigh 300g on average and can burn for up to 85 hours.
9.
Wax busts are inspired by the 18th-century paintings of Thomas Gainsborough and Elizabeth Vigée Le Brun.
10.
Past collaborations have included artists Jun Takahashi and Philippe Parreno, and 2011 will see Touhami work with Carsten Höller.
Making scents: the six steps to creating a Cire Trudon candle 
1.
Beads of vegetal wax are melted down overnight at around 70C.
2.
The liquified wax is then mixed with premium fragrances, supplied by French companies Robertet and Charabot. Fragrance combinations produce scents that range from the wax floors of Versailles (Roi Soleil) to tea and vetiver, inspired by the Dada movement (it's clever but confusing, according to Cire Trudon).
3.
The wax is then siphoned by hand into Trudon's distinctive green glass jars, handmade in Vinci, Italy.
4.
German-sourced woven cotton wicks are placed in each jar, and adjusted as the wax cools so as to remain upright.
5.
The candles are then "surfaced" (top heated to ensure a smooth surface), and once cooled again, cleaned by cloth and checked for flaws.
6.
Candles are packaged in cardboard, and must be shipped at a constant temperature between 20C and 25C. 
1.
Perfumed stink bombs
2.
Ernesto, 300g candle in jar
3.
And el Kader, 300g candle in jar
4.  
Spiritu Sancti, 300g candle in jar
5.
Roi Soleil, 300g candle in jar