Business / Global
Business
Briefing
Sydney's business district's new waterfront development, why Brazilian biofuels make a good investment, and how sustainable engineering is benefiting Africa.
Where to invest
Pipe dreams
Brazil — 
BIOFUELS
Brazilian multinational energy firm Petrobras has announced that a $224bn (€163bn) four-year business plan will include $3.5bn for the biofuels sector, in an effort to triple its annual output of sugarcane ethanol.
In 2011 the company will finish the construction of a 542km pipeline to transport ethanol from the mill states of Minas Gerais and São Paulo to ports for export, with a view to carrying up to 12.9 million cubic metres of fuel annually.
Brazil is already the world's largest exporter of ethanol and – despite controversies surrounding biofuel production and the impact of land-use changes – makes an international effort to promote it as a means of reducing greenhouse gas emissions. The development of flexible-fuel vehicles in Brazil has been a huge commercial success, with 10 million cars now running on a combination of gasoline and ethanol, and gasoline-only production is soon to be stopped entirely.
---
Region to watch
At your service
Australia — 
FINANCE
There are plans underway Down Under to cement Sydney's place as a global financial services centre, competing with Shanghai and Hong Kong as a financial services hub for Southeast Asia, as a Singapore exchange takeover looks increasingly likely.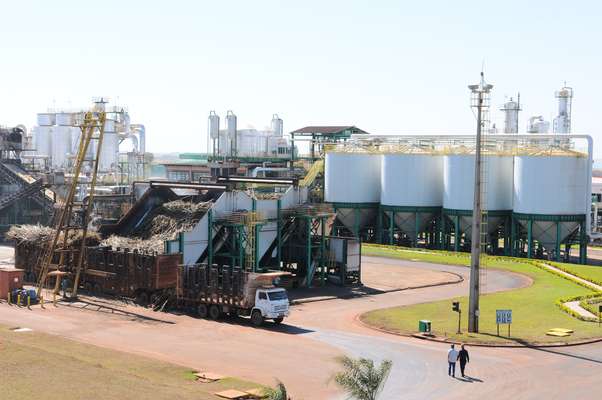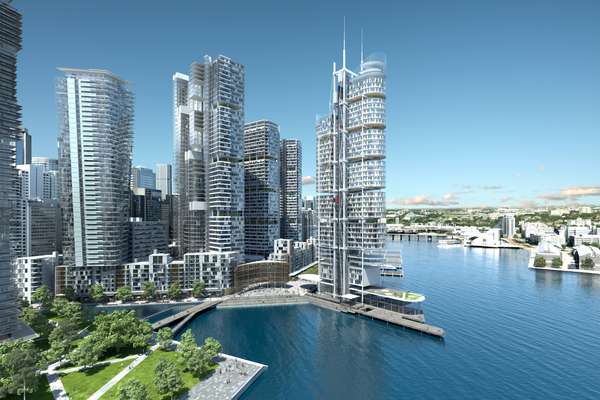 The Australian property developer Lend Lease plans to build a A$6bn (€4.4bn) mixed-use waterfront development called Barangaroo South on the western edge of Sydney's business district. It will add 323,700sq m of office space, 99,763sq m of residential space, 33,777sq m of retail and leisure space, a landmark hotel and 2.9ha of public space, including a waterfront square.
Equally impressive is Lend Lease's design team, led by Rogers Stirk Harbour + Partners (RSHP). A plan for Barangaroo South, drawn up by RSHP, has been approved by the New South Wales government. Despite some opposition to the plan, focusing on its environmental impact, the developer says it is on track to start construction before the end of 2010, with the first buildings to be completed by 2014.
Lend Lease's group head of development David Hutton says the business district will supply 40 per cent of the demand for prime Sydney office space during the next 10 years, with serious commercial interest registered for over half the site. "Barangaroo South will position Sydney on the global business stage," he says. "It will strengthen Sydney's reputation as a financial services hub for Southeast Asia."
---
Chocs away
Côte d'Ivoire — 
BRANDING
Many of Africa's resources are exported for production. Bucking this trend is Ivoirian chocolate brand Chocodi, owned by Charles Kader Goore. Since buying the line from Swiss firm Barry Callebaut in 2008, his all-Ivoiriain team have tripled profits – no small feat in a country still recovering from civil war, where 42 per cent of the population live below the poverty line.
"Everyone knew we grew the world's best cocoa, but now we have a top finished product," says managing director Marie Thérèse N'Guessan. "For Africa to be taken seriously in global business, we must create brands and manufacture products. Finally, that is happening."
---
The ice is nice
Greenland —
 RESOURCES
If there's one abundant resource in Greenland, it's water, whether bubbling from springs or streaming from glaciers. With global warming melting the ice, the country's government is offering licences for water export. So far three firms have entered the field; leading the pack is Swiss firm Greenland Springwater, which has built a bottling plant near a spring on the western island of Disko.
---
Access all areas
Russia — 
INTERNET
Russian internet company Yota has grown from scratch to become one of the largest firms in the market in less than three years. Unlimited 4G internet access via the firm's wireless modems costs €22 per month. With 300,000 users in Moscow alone, in five years Yota plans to have a presence in all 180 Russian towns with a population of over 100,000. The company has an ambitious expansion plan, focused on developing countries with high-density urban populations, and the state technology conglomerate Rostekhnologii holds a 25 per cent stake in the firm. It has launched in Nicaragua, is about to set up in Peru and plans to expand at a rate of roughly two new countries per year.
---
Uplifting news
Beirut — 
ENNGINEERING
Mitsulift, a firm that has pioneered energy-saving lifts in the Middle East, is joining Africa's sustainable building boom. With projects in Ghana and Nigeria, it is raising green engineering standards across the continent. The firm's new HQ, slated to open in Beirut in 2012, will showcase its green innovations, while being one of a handful of sustainable buildings in Lebanon.
---
With a current ratio of just 0.1 hotel room for every 1,000 people (compared with 15 for every 1,000 in the US; 10 per 1,000 in Europe and two per 1,000 in China) India has huge potential for hotel groups in 2011. Mid-scale cities such as Vijaywada, Kochi and Ludhiana are on the radar for hotel group Carlson, whose brands include Radisson. It plans to open 100 new hotels in India by 2015.