Asia's wine market / Napa Valley
Drinking games
Asia remains thirsty for western wines and in California there's an unlikely vineyard owner making the most of the boom: computer game mogul Kenzo Tsujimoto. Overleaf we look at more food and drink trends for 2011 and beyond.
California may still export nearly a billion dollars worth of wine each year but the state's international wine business was hit hard by the global recession. Sales to key markets such as the EU slid more than 20 per cent in 2009, while exports to Canada – California's second-largest customer – were down more than 7 per cent.
Yet, while economic uncertainty may prevail in the West, California wines are finding new consumers across Asia. Indeed, just as exports to mature markets were faltering, wine fans in Japan, Hong Kong and especially mainland China boosted 2009 sales numbers at record rates. Exports to China surged 64 ­per cent in 2009 and rose by 84 per cent to Hong Kong and almost 30 per cent to Japan, according to the San Francisco-based Wine ­Institute, which represents more than 1,000 wineries across California.
And the growth has continued in 2010, with sales to Hong Kong up almost 100 per cent and to Japan almost 10 per cent. Although sales to China have risen across all price points, Japan's highest ­increases have been in the ultra-premium and mass-market arenas.
"There's terrific distribution at lower price points and at the 'cult' label level," says Linsey Gallagher, the US Wine Institute's director of international marketing. "But exposure to mid-market wines is still lacking; there's still demand for this kind of product." It was precisely the vast, untapped middle market that Japanese video games mogul Kenzo Tsujimoto envisioned when he established Kenzo Estate in 2002 on a 1,600-hectare hillside in Napa Valley, north of San Francisco.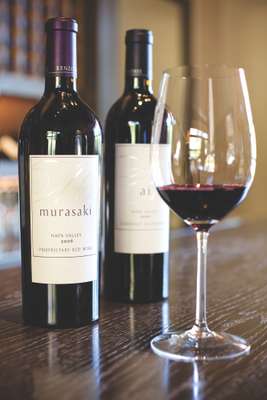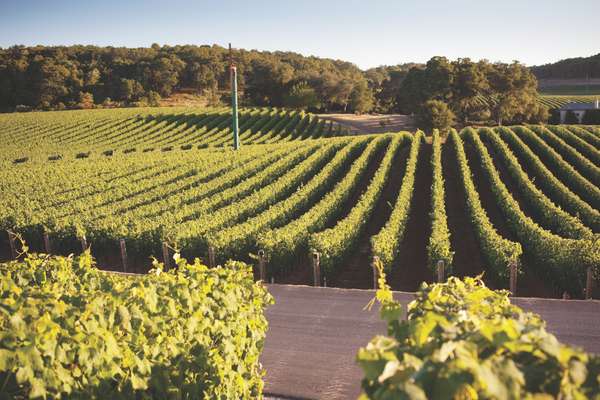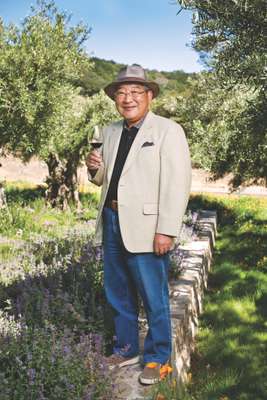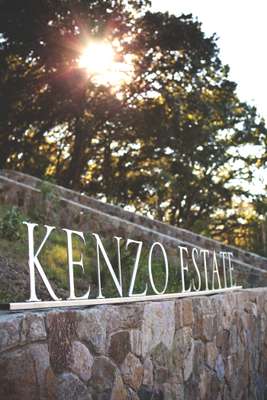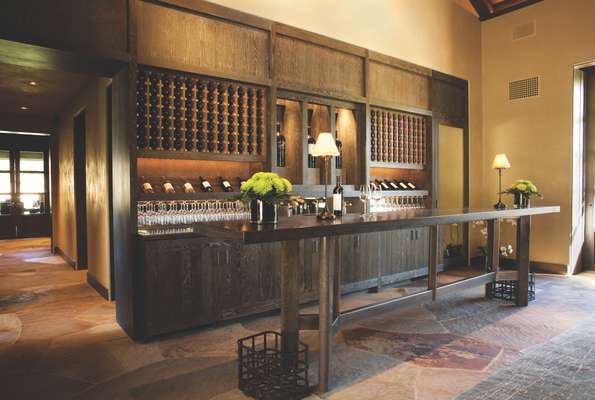 Tsujimoto purchased the land in 1990 as a holiday retreat near the US headquarters of Capcom, the Osaka-based gaming giant he helped establish in the early 1980s. Today, Capcom is a near billion-dollar business with flagship titles such as Street Fighter and Resident Evil.
Tsujimoto initially considered opening a Napa-based export business to supply Japan with quality, affordable vintages. But when the logistics proved too complex, the idea for Kenzo Estate was born. The first vines were planted in 2002 and Kenzo's small selection of reds and whites arrived in Japan six years later.
Now, after almost a decade of careful cultivating, Kenzo Estate is reaching its intended audience across the Pacific. "Quality wine still has a reputation for being very expensive in Japan," says Tsujimoto, who became interested in wine culture after buying his estate where he intends to retire. "We want people to understand wine is not just for the wealthy, that wine is meant for drinking and not simply for display," he adds.
However, Japan consumes a mere 6.61 per cent of all American wine exports – far below the UK, Canada and Hong Kong (French and Italian wines are more popular). Kenzo hopes to increase that number with his bottles priced at an ­aspirational-yet-accessible $60 (€43) to $150 (€100), and the signs are encouraging. All 6,000 cases of both the 2008 and 2009 vintages have sold out.
Kenzo's edge lies in its team of wine pros. The wine-maker is Heidi Barrett, who helped establish the "cult" wine phenomenon a decade ago while working for Fantesca and Screaming Eagle, where top vintages can cost $4,000 (€2,800) a bottle. Viticulturalist David Abreu, meanwhile, is Kenzo's vineyard manager and another Screaming Eagle veteran.
Architect Howard Backen designed the tasting room and wine cave, which opened to visitors in June. The former is a contemporary barn. Kenzo's third vintage has just been ­released and features three flagship reds – Ai, Murasaki and Rindo – and a white Cabernet Sauvignon called Asatsuyu (meaning morning dew). And all, for the first time, are also being quietly marketed to US consumers.
For now the wines are only available at Kenzo along with five East and West Coast restaurants owned by Thomas Keller, the Michelin-starred chef who also supplies the menu for the estate's food-and-wine pairings. Yet keen to boost its US distribution, Kenzo is planting 12 additional hectares with a target of producing 10,000 cases annually by 2014.
Nonetheless, Kenzo's main market remains Japan. "The type of consumers Kenzo is targeting are well aware of ­Tsujimoto's accomplishments and appreciate its Japanese ownership," says Yuko Suzuki, president of VinAsia, a California-based consultancy that advises American wineries entering the Japanese market.
More than three decades after developing his first video game, Tsujimoto has traded lines of code on one side of the Pacific for fields of grapes on the other. "Video games and wines are quite different but share many attributes," he says. "Both are incredibly enjoyable and add value to your life," he adds, "and each is something you want but don't necessarily need."
Japan pops its cork   
The Brits top every league table when it comes to Champagne quaffing, but Japan is rising through the ranks, now rating as fourth in the world for imports of Champagne (behind the UK, US and Germany). Not bad for a country of beer, whisky and sake drinkers.
Reiko Kawamura is Japan's delegate to the Comité Interprofessionnel du vin de Champagne, the organisation that safeguards the production and distribution of Champagne. She has noticed changes in consumption patterns in Japan. "The image of Champagne is premium and in the past the main demand was for celebrations such as weddings, or as a gift," she says. "However, many people are now enjoying it as a 'petit luxe' – a small luxury in their daily lives. Drinking Champagne with Japanese food is also more popular because more restaurants are serving it by the glass."
At the upscale Tokyo wine shop Enoteca, which sells 11 brands of fizz, they're noticing that Japanese Champagne drinkers are becoming more discerning. "Popularity is shifting from brands you can buy at any shop to those with a more distinctive flavour," says Enoteca's PR spokeswoman Ai Masuda.