Culture Briefing / Global
For your diaries
Briefing
Here's a hand with your artistic intake over the coming months, from festivals to film releases.
Warhol would never leave home without the 35mm Minox or Polaroid cameras that recorded his life. Great news for the readers of this book which is full of pictures of his acquaintances – celebrities, politicians and even beggars – and corners of America, the country of consumerism and commerce that inspired his work.
---
100 Artists Manifestos
Edited by Alex Danchev
No self-respecting artistic movement of the 20th century was without its manifesto and some, like that of the Futurists, became more famous than any of the art created in its wake. This compilation of declarations from Dadaists, Surrealists, Destructivists, Communists, feminists and Vorticists, documents the cacophony of the last century.
---
Memoir
Alphaville
Michael Codella, Bruce Bennett
Codella and Bennett take us to 1988's New York's Lower East Side in the grip of violence, poverty and drugs. Undercover cop Mike Codella and his partner Gio decide to go after Davie Blue Eyes – the notorious head of Alphabet City's heroin supply chain. Bloody, thrilling and very real.
---
Fiction
The History of History
Ida Hattemer-Higgins
Berlin, dark forest, preening falcons and rope ladders from the sky – engaging and mysterious, the debut novel of the American-born Hattemer-Higgins is a tale about the angst of a nation, fanatical love, and families being ripped apart. Dark and controversial it tells a "history of history" – touching the sensitive subject of the role of Germany's past in the lives of those living in the country today.
---
Hate: A Romance
Tristan Garcia
Haunted by the spectre of an AIDs epidemic and the collapse of the political left, four friends are torn apart by sexual and political ideology. Tristan Garcia's debut novel, set in a 1980s Parisian milieu of political militants, journalists and academics was a literary sensation in France, winning the Prix de Flore.
---
How to Read the Air
Dinaw Mengestu
Mengestu's debut, Children of the Revolution, won the Guardian First Book Award in 2007. The 32-year-old's talent continues to shine in his new second novel, How to Read the Air in which Jonas, the son of Ethiopian parents, retraces a journey his parents made 30 years ago. As he takes us from Peoria, Illinois, to Nashville, Tennessee, Mengestu explores with melancholy poise the spaces – both emotional and physical – between ourselves and those we love.
---
Barnes depicts life in flux in his third collection of short stories. His strength lies in the enthralling dialogue, spanning from the rehearsed domestic chatter between a married couple, to the snappy and fluid conversation around a dinner table of good friends. European waitresses, marmalade and remote Scottish Islands; Barnes finds a seamless way of blending topics together with a pulse.
---
Author of the classic spine-chiller Woman in Black tones down the fear factor in an atmospheric tale of the "kind man" Tommy Carr and Eve who live happily at 6 The Cottages. The death of daughter Jeannie Eliza throws their lives into disarray and their grief manifests itself in an unexpected way.
---
The Best of Young Spanish Language Novelists
Granta 112
Granta's latest publication is a compilation of the work of young Spanish writers born after 1975. Certain authors in the book may already figure in up-to-date bookshelves, but even avid readers will nonetheless discover new rhythms from the literary offspring of a revolutionary era.
---
Q&A
Dinaw Mengestu
Author
New York
Mengestu's latest book is How to Read the Air; see our review above.
How much has your own upbringing and experiences as an immigrant to the US influenced your writing?
The fact that my upbringing also includes immigration doesn't change the simple fact that like most writers, I'm deeply influenced by my childhood memories, which involve of course having parents who fled Ethiopia during a political revolution, as well as more mundane but yet nonetheless meaningful memories like growing up in the Midwest.
How do you feel geography shapes a person's identity?
I generally can't think of my characters outside of the particular landscapes in which they live and sometimes die.
---
A Dominican in NYC means what? Salsa punk? Tropical hip-hop? No, it means a suite of songs of mixed-up intensity that echo a bit of The Cure and a bit of vogueish 1980s synth romance. And it's not brooding, it's bedroom music you can dance to. We'd like him to be a bit more sociable but if a laptop and Pro Tools can sound this good we'll send him back straight to his room without any dinner.
---
World
Angola Soundtrack
The Unique Sound of Luanda 1965-1976
From the excellent Analog Africa label comes more stuff that you feel has probably literally been unearthed: crazily addictive, hypnotically rhythmic stuff that feels as if it's not so much been composed as plucked out of the ether. The merengue's Caribbean but where did the psychedelic blues guitar come from? It's lyrical, it's Lusophone, it's delicious.
---
Electro
The Hundred in the Hands
This Desert
Electro-pop with a nice, dark drop of mystery – c'mon they're on Warp – will make a proper splash, not for their girl/boy cute-tronica credentials, but for their irresistible, damn slink, super-catchiness, that might even stop them from being the coolest cats in town, but won't stop them from being on repeat round these here parts. "Buy me!" urges this debut LP (like Blondie on 12"), and you will.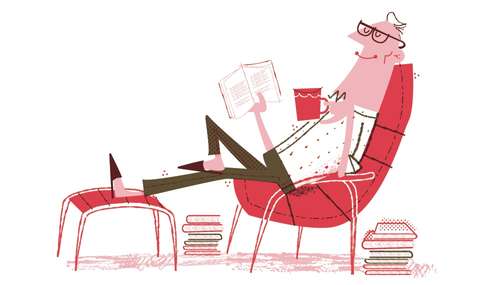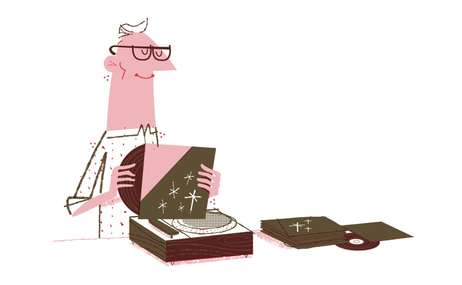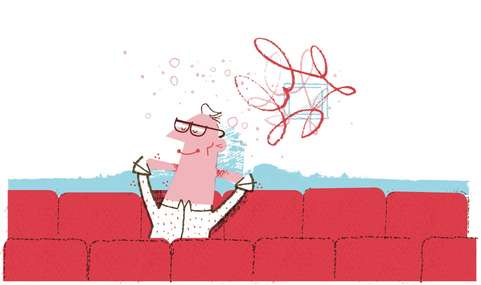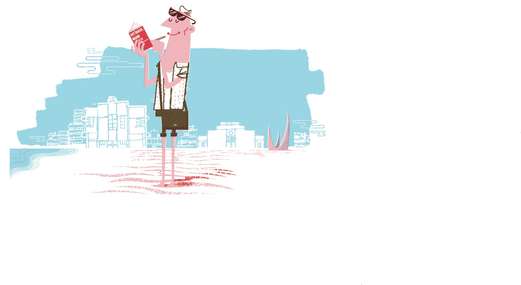 ---
Electro jazz
Brandt Brauer Frick
A Berlin-based trio that sound much less tricky than they sound. This is homefire electronica made with real instruments. There's John Cage's errant experimentalism in here as much as a Steely Dan pop sensibility. Classically-trained finally means classic.
---
Electro
La renaissance d'electro Française
You'd have thought that the renaissance of French electro might have been covered off by the return of Daft Punk and their 100-strong orchestral and electronic soundtrack for the updated Tron film. It's a return to Digital form, thank Dieu. In France, there are others snapping at their daft, electro heels, principal among whom are Minitel Rose, more of a band than a pure Robot-obscured electro outfit, they're a little bit Klaxons, a little bit ELO, and just Punk enough. Their Atlantique album is out in time for high-energy snow-angel making.
---
World
The Creole Choir of Cuba
The charming, rhythmic record, Tande-La, drops this month, but the real deal is the ten-piece's live show. These cats rattle and hum because it sounds good but they also perform to flag-up some of the nitty-gritty where their dearly descended Haitian predecessors suffer. A UK and European tour warms up the winter.
---
A Canadian-Japanese duo who defy the term "oddity" by being gorgeously tuneful despite the apparent anti-commercial bent in being a xylophone-obsessed percussionist (Emi Honda) and a caterwauling guitarist (Jordan McKenzie). This is bewitching stuff – a bit Sigur Ros meet Lykke Li in a forest glade? Just listen.
---
FILM
New releases screened
Drama
Southern District (Zona Sur)
Juan Carlos Valdivia
The latest feature by the Bolivian filmmaker shows a personal approach to the country's contemporaneity without focusing on merely pleasing the viewer but rather revealing an untold reality. Intensely political, the film offers a glimpse at the social changes fuelled by Evo Morales, through the life of a bourgeois family and their servants in La Paz.
---
The Fighter
David O'Russell
O'Russell chronicles the early years of hardened boxer "Irish" Micky Ward (Mark Wahlberg) and his struggle to gain the world light welterweight title. The derelict streets of Lowell, Massachusetts sets the bleak background for this hard-hitting story of family ties, addiction and destructive left-hooks. A must-see if only for the perfect performance by Christian Bale, portraying Ward's half-brother, ex-drug addict and boxing trainer Dickie Eklun.
---
Howl
Rob Epstein and Jeffrey Friedman
Documentary film makers Epstein and Friedman team up once again to depict the life of Allen Ginsberg. Intellectually engaging dialogues, black and white filming, animated sequences and a surprisingly convincing Ginsberg played by James Franco – all the elements are there to portray the issues of obscenity versus expression, drugs and illicit sex in the late 1950s Beat Generation and, in Ginsberg's words, the "…best minds destroyed by madness, starving hysterical naked…looking for an angry fix."
---
Thriller
Chatroom
Hideo Nakata
Five teenagers meet online, and what begins as an innocent friendship soon becomes a game of chase and manipulation. Directed by the acclaimed director of The Ring, the film is based on the original play by British playwright Enda Walsh – who wrote the screenplays for Disco Pigs and Hunger. Fuelling internet paranoia, it's a chilling thriller that you'd chat about, not necessarily online though…
---
Documentary
The Thorn in the Heart (L'Epine dans le Coeur)
Michel Gondry
After giving us the Eternal Sunshine of the Spotless Mind and chasing Dave Chappelle on the streets of Brooklyn for Dave Chappelle's Block Party, Versailles-born Gondry once again surprises with his visual style and choice of mise en scène. This time around he turns the camera on his own family, following the life of aunt Suzette, the Gondry family matriarch, and her relationship with her son, Jean-Yves. "It's a fabulous world after all," as a teary Suzette puts it. And we couldn't agree more.
---
With Gilbert and George
Julian Cole
After modelling for artistic duo Gilbert and George in the 1980s, filmmaker Julian Cole decided to turn the camera on them. Shot over 20 years, he has created a film that gets beneath the surface of these self-styled "living sculptures". Famous for being the subject of their own work, this film allows us to view them through someone else's eyes.
---
History
The King's Speech
Tom Hooper
More than a stone's throw away from his character in A Single Man, Colin Firth portraits a gauche George VI struggling to develop into an eloquent wartime leader equal to the Nazi threat. Geoffrey Rush gives another appraisable performance as the speech therapist Lionel Logue helping George to lose his fear of public speaking just in time to rouse the troops and win the war.
---
2011 is set to be the 3D year, so keep your glasses on.
Directed by Joseph Kosinski, with Michael Sheen and Jeff Bridges, the long-awaited sequel to the 1980s original is finally here. (See Music for more on the soundtrack).
Apparently James Cameron can't get enough ocean drama and this time around he puts an underwater cave diving team into a third dimension life-threatening crisis.
Superbad's Seth Rogen as the superhero Green Hornet fights Inglourious Basterds' Christoph Waltz with the help of a blonder than ever Cameron Diaz – all directed by Michel Gondry.
---
Q&A
Rutger Wolfson
Director, International Film Festival Rotterdam
Rotterdam
Wolfson talks to Monocle about the upcoming 40th edition of the IFFR, taking place on 26 January – 6 February 2011.
What are the highlights of this year's programme?
Our special attention will go to the 15 debut or second feature films and 30 short films that will be nominated for the IFFR's Tiger Awards. Also not to miss are the tribute programmes about French director F J Ossang, Spanish director Agusti Villaronga and US filmmaker Nathaniel Dorsky.
How many films will be shown?
The IFFR screens the newest independent and innovative films: out of thousands of entries, we select 250 feature films and 450 short films from around the globe. Many of these will see their world premieres in Rotterdam.
Any new upcoming directors?
We are very proud that filmmakers who debuted in earlier editions, will now return to Rotterdam with their latest works, such as Patrick Keiller (UK), Kelly Reichardt (USA), Tan Chui Miu (Malaysia) Aditya Assarat (Thailand) and Koen Mortier (Belgium). It is wonderful to follow them in their subsequent careers.
---
Visual Arts
Watch these spaces
Nam June Paik
Tate Liverpool
17 December – 13 March
The American media master cooked up some of the best contemporary video installations of his time by using voguish images and avant-garde music as his ingredients of choice. Set up as a retrospective celebrating his lifelong work, neon clips will stream from TV sets, brightening every corner of Tate's galleries.
---
Mondrian/De Stijl
Centre Pompidou
1 December – 21 March
Pompidou's first large-scale exhibition devoted to neoplasticism dedicates half of the show to Piet Mondrian and around 100 of his paintings – mostly produced while living in Paris – and the other half to De Stijl's history, and the work of Mondrian's Dutch contemporaries. The red, blue and yellow squares still seem brilliantly modern.
---
Self-portraits from the Uffizi
National Museum of Art Osaka
27 November – 20 February
One of the oldest collections of the western world pays a visit to the Far East with 70 of its best pieces embarking on a non-stop flight from Florence to Osaka. The display will include self-portraits by James Ensor, De Chirico, Chagall and Robert Rauschenberg.
---
Pioneers of the Downtown Scene, New York 1970s
Barbican Gallery of Art
3 March – 22 May
A mixed-media exhibition that brings together the work of performance artist and musician Laurie Anderson, choreographer Trisha Brown and artist Gordon Matta-Clark, in the context of 1970s New York. The threesome represent their approach to urban problems using the city as their stage and inspiration.
---
Take Me To Your Leader! The Great Escape Into Space
Museum of Contemporary Art, Oslo
16 October – 30 January 2011
Norway is no stranger to sci-fi; George Lucas even set Star Wars' fictional ice-world of Hoth in Finse, half way between Bergen and Oslo. Now, the capital's Museum of Contemporary Art is devoting its entire ground floor to artwork inspired by the genre, including original drawings from classic films including Barbarella and Fritz Lang's Metropolis.
---
Weimar Cinema 1919-1933: Daydreams and Nightmares
MoMA, New York
17 November, 2010 – 7 March, 2011
Max Planck's portrayal of a pallid, clawed and hairless vampire, emerging from the shadows is one of cinema's iconic nightmare images. But F W Murnau's Nosferatu is just one of the 75 feature-length films in MoMA's retrospective of Weimar-era cinema, which includes everything from popular musicals, cabaret-style comedies and dramas, just going to show that pre-war Germans were interested in more than chiaroscuro close-ups of madmen and the undead.
---
Fresh Ink: Ten Takes on Chinese Tradition
Museum of Fine Art, Boston
20 November – 13 February, 2011
This exhibition of contemporary Chinese ink painters showcases engagement with China's classical past. Leading painters from China and the diaspora have come to Boston to study the Museum of Fine Art's collection of Chinese art and the work in this show is a direct response to it.
---
Art Basel Miami Beach
2 – 5 December, 2010
With 250 of the world's most important galleries descending on Miami's Art Deco district for three days before Christmas, Art Basel Miami Beach has quickly become the US's key art fair. While all the big guns such as Gagosian, Hauser & Wirth and Marian Goodman decamp in the convention centre, we have our eye on the plethora of satellite shows and fairs around the main programme, including:
PooL Art Fair
The touring art fair, which exhibits artists have yet to score gallery representation.
Pulse Miami
The sixth outing for Pulse in Miami, this time with new director Cornell DeWitt at the helm.
Sculpt Miami
Its third outing at art week in Miami and the only fair devoted to sculpture.
---
Mathaf: Arab Museum of Modern Art, Qatar
30 December 2010
This month will see the opening of Doha's Arab Museum of Modern Art, "Mathaf", which hopes to steal some of Abu Dhabi's glory. With more than 6,000 works of Arabic origin, dating from 1840 to the present day, the museum will be a nice pairing with the city's I M Pei-designed Museum of Islamic Art, opened two years ago. Perhaps the Middle East has run out of superstar architects for its vanity projects – rather strangely, Mathaf has taken up residence in a former school, a home described by the Qatar Museums Authority as being only "temporary".