Forecast 2011: Politics / Global
Politics Forecast
Briefing
A look ahead at the year in politics, including the challenges facing Nicholas Sarkozy, some potential new EU members and the run-up to the US election.
High stakes for the hyperpresident
France — 
NICHOLAS SARKOZY
Nicolas Sarkozy says world finance, governance and the climate will be on the table when he holds the presidency of both the G20 and the G8 in 2011.
There's a lot at stake for him at home too, in a year in which France must digest his crisis reforms and brace itself for the 2012 presidential election. With a popularity rating at less than a third, he will be looking for a boost on the international stage.
"This is important. In France, Sarkozy is being criticised more for losing international credibility, especially in the eyes of the British, Americans and Germans," says political analyst Gerard Grunberg of Sciences-Po University in Paris.
Sarkozy faces a tough year, with the Socialist Party on the attack ahead of the election. Yet despite mass protests in 2010 against his pensions bill, he has vowed to introduce a tax shake-up. "It's going to be a battle," says Grunberg. "Behind all the demonstrations is a rejection of Sarkozy."
June: Sarkozy's next big domestic policy battle: a tax reform bill will be introduced.
October: Socialist Party primary due to choose 2012 presidential candidate. Will IMF head Dominique Strauss-Kahn be a contender?
November: Sarkozy to host G20 summit, vowing an international banking tax, currency controls and a secretariat tackling climate change.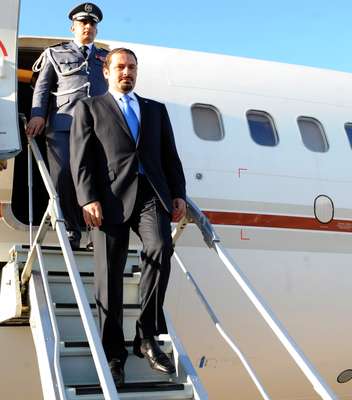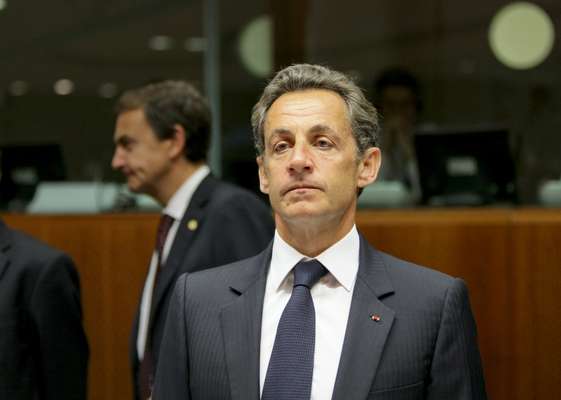 ---
Eight countries are currently waiting to join the European Union. For some, 2011 will be a key year.
Albania: A potential EU candidate since 2000, Albania didn't formally apply for membership until last year. Accession is likely to take a while: the fight against corruption and organised crime has a long way to go. Some benefits will start in 2011 though. Albanians will be able to take advantage of visa-free travel throughout the EU.
Croatia: Next in line to join, the former Yugoslav state is expected to complete negotiations in 2011 and to become the Union's 28th member by 2013 at the latest.
Iceland: The country began official negotiations in July 2010, but will not join unless Icelanders vote "yes" in a referendum that will be held in late 2011. Iceland is traditionally sceptical of the EU but the country's economic crash has changed public opinion. Most Icelandic legislation is already aligned with the EU.
Macedonia: Started negotiations in 2009 but Greece is holding up its bid. Athens objects to the use of the name, Macedonia, because there is a Greek region that carries the same title.
Turkey: Progress has slowed since talks began in 2005. Germany, Austria and France are increasingly unsupportive – and Turkey's refusal to recognise Cyprus remains a barrier. Turks are beginning to wonder whether it's worth joining.
---
Syria's game
Syria — 
LEBANON
Syria's influence in Lebanon is growing. Five years after Syria's troops left Lebanon following the assassination of prime minister Rafik Hariri, even the country's anti-Syrian politicians, including Hariri's son and current PM, Saad, have taken the road to Damascus.
Hariri's efforts at rapprochement may not be enough. Hezbollah, Syria's biggest ally in Lebanon, is threatening to walk out of his government if he continues to back the UN Special Tribunal for Lebanon, investigating his father's death in 2005. There is a real risk that Lebanon could slip into chaos in 2011.
---
The right note
Sudan —
NATION BUILDING
Government: check; flag: check; national anthem? Almost. Southern Sudan, set to hold a vote on independence in January 2011, has established a government committee to choose the words and music that best sum up the world's next nation. Lyrics have been agreed, now local musicians are competing to come up with the right tune.
---
And they're off
USA —
 ELECTION
The US presidential election may not be until November 2012 but the race for the White House will get underway in earnest in 2011.
April: Fundraising reports due for the first quarter, when hopefuls are likely to declare their candidacy.
August: Iowa State Fair, a showcase for Republicans running in the first-caucus state, will take place.
November: Deadline for candidates registering for the first primary, held in New Hampshire.
---
It will be a busy year for election observers in Africa, where no fewer than 15 polls are scheduled, from Benin to Zambia. Presidential elections in Nigeria, Egypt and Zimbabwe will be watched most closely for fraud and violence, whereas the poll in peaceful Cape Verde will probably go unnoticed.