Language teaching / Global
Speaking volumes
In the past three years, Swedish language-teaching company EF has tripled in size and has left its competitors speechless. We profile the family firm that is transforming the industry.
Lucerne's streets throng with well-to-do Japanese, Chinese and Indian tourists drawn by its chocolate-box charm and the chance for an obligatory group photo in front of the Kapellbrücke (Chapel Bridge). Just a few metres away on the shores of der Vierwaldstättersee, the old Hotel National, now converted into apartments and offices, is unlikely to top any of their must-see lists. But many of them may owe the occupants a thank you. And a perfectly pronounced one at that.
The top two floors of the National are the international headquarters of Education First (EF), a firm that has been revolutionising the way many of these tourists have been learning a second language for more than four decades. With over 25,000 teachers and 15 million students they are the world's largest private educator. The Lucerne tourists can be forgiven for their lack of interest however, as current EF co-CEO (along with his brother Alex) Philip Hult concedes: "If you say you work in education to someone at a drinks party, they tend to head the other way."
This is probably just fine with Hult, a member of the very private family of Swedish educators and entrepreneurs that run this enigmatic education empire. Almost unheard of outside Sweden, EF founder (and Philip's father) Bertil Hult is consistently ranked in the country's top 10 wealthiest businessmen in Veckans Affärer's annual rich list, and despite nominally stepping down in 2003, he still plays an active role in the company along with sons Philip and Alex.
"It's interesting that such a huge Swedish success story with an interesting character behind it should get so little news coverage," says Gabriel Mellqvist, reporter for Swedish financial daily Dagens Industri. "Any press they get tends to focus on the family being international jet set, or on controversies over their close relationship to the royal family. Very little is reported about the company. Nobody here can remember actually seeing an annual report from EF."
"When Bertil established EF in the mid-1960s there was no real global language industry. It was just a messy patchwork of small, local operators," explains Jesper Bergendal, a former male model who is now chief of staff for EF – and one of a clutch of Swedes holding top positions. Speaking on the balcony of a boardroom in the Lucerne HQ, commanding views over the lake up to Mount Pilatus and the Alps beyond, he says this "patchwork" industry is actually worth an estimated €54bn a year (and growing).
The opportunities in Asia alone are vast, with private language teaching in Japan and South Korea estimated at €11bn each, and the Chinese market surging to €3.5bn in recent years. "The big change has been the development of sophisticated and expensive teaching technology that gives a clear advantage to global corporations for the first time," explains Bergendal.
The powerhouse behind EF's rapid growth (their staff has tripled in the past three years to around 34,000) has been the development of one such piece of teaching technology: Efekta. In development for over a decade, with €40m ploughed into it so far (and €10m allocated for 2011 alone) the system has left other organisations scratching their heads. Headed by Dr Enio Ohmaye in Shanghai, EF's "chief experience officer" and formerly chief scientist at Apple Japan, a 250-strong research and development team constantly refines the programming, using data from 15 million students. "Efekta runs through a try/apply/test loop," says Dr Ohmaye. "Beginning with activities online (try), followed by group or private lessons (apply), and finally the test of ability. The system then adapts to different strengths and needs on the next learning loop."
"The more students use the system, the stronger it gets," explains Bergendal.
The Efekta principles now underpin all of EF's global operations, from the Hult Business Schools campuses through to their International Baccalaureate institutions, Englishtown website, travel programmes and the 400 language schools dotted everywhere from Moscow to Dubai. "We're creating the first fully unified approach to learning, across all countries and all platforms," says Bergendal. With specialist courses in anything from "Oil and Gas English" to "Medical English", and membership access to unlimited classes for your monthly fee, this is a world away from the timetabled classes of old.
EF has found success in this fast moving industry as competitors have crumbled, with the 130-year-old giant Berlitz markedly failing to approach EF's growth in recent years. "They had their heyday in the 1970s, but I think Benesse [the Japanese company that bought Berlitz in the 1990s] has done a terrible job, which we're obviously thrilled about," says Hult. Other large local operators have also struggled; the Japanese giant Nova went through a high-profile meltdown in 2007.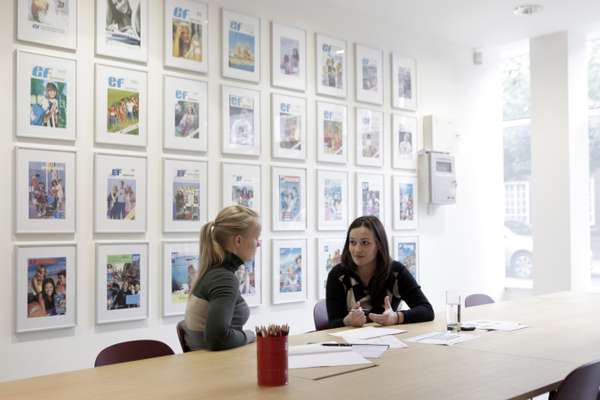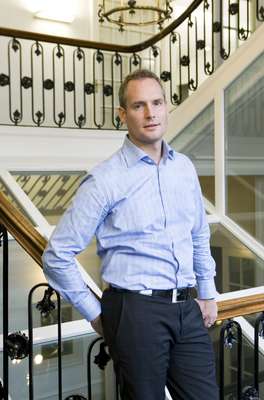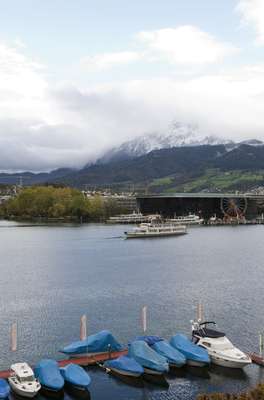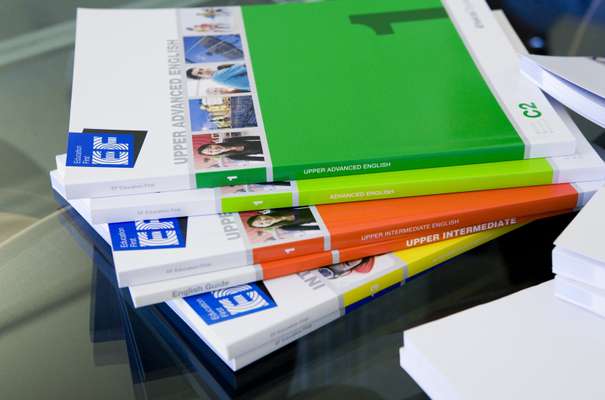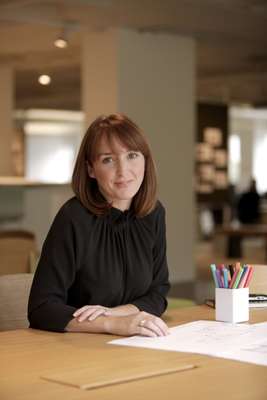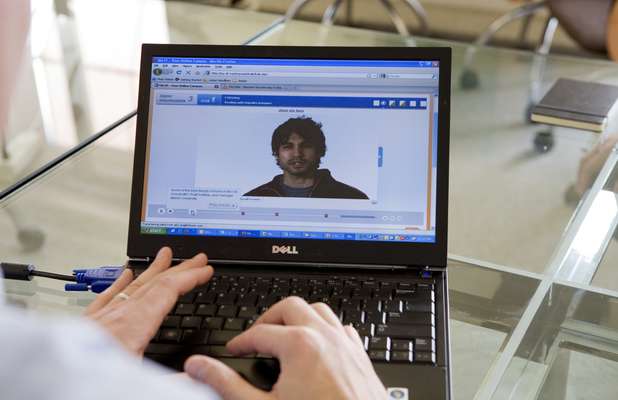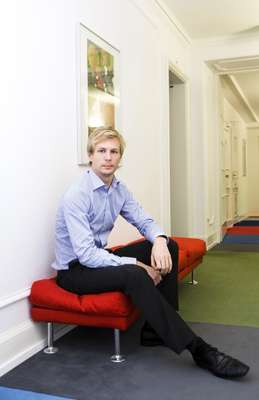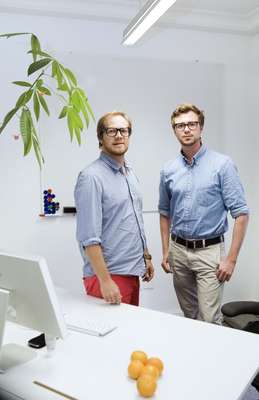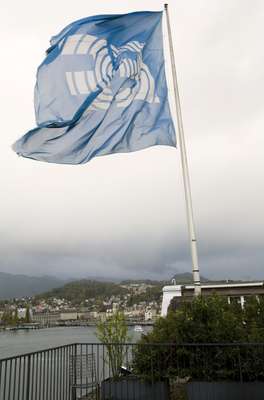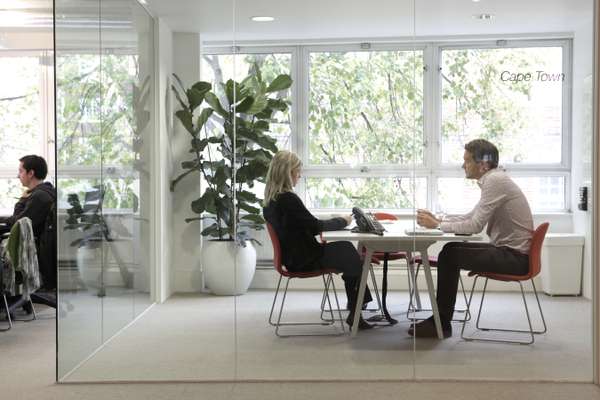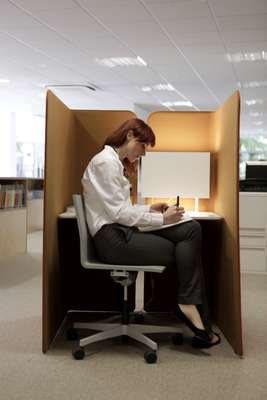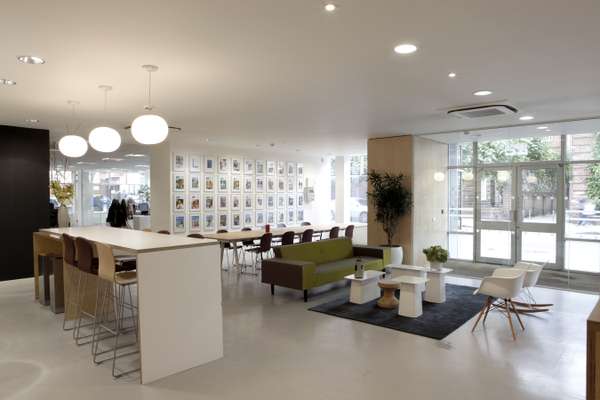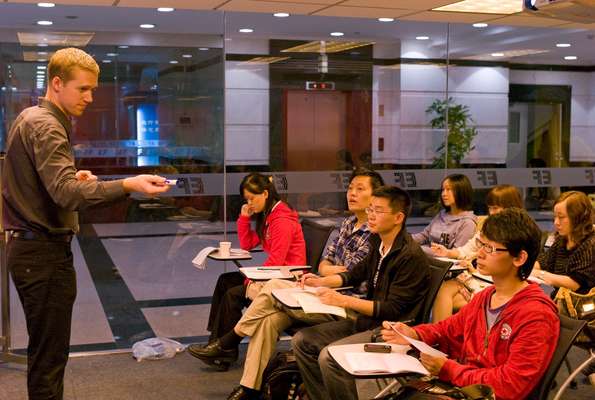 This seems to have left the industry wide open for EF's plans for market domination. "When you think of search, your reference is Google. When you think of MP3 players, you think of Apple's white headphones. We want EF to be that reference brand for education. I think 70 per cent of the language market should be thought of as a goal," says Bergendal.
And the company's sights are set on new markets too. "We're just beginning to scratch the surface of a new frontier for us, which is taking what we know and selling it into existing school systems," says Hult. "We're already working on a pilot project in Saudi Arabia to redesign their national curriculum."
Back in London at the EF offices in South Kensington, the Hults' total approach to redesigning education can be seen in a four-year global strategy for school design and architecture, already well underway. Staff sit chatting on Eames chairs surrounded by key pieces of contemporary art, such as a print from Zhang Xiaogang. "Great design is not a finishing touch for us," explains Fiona Kennedy, EF's creative director of architecture and built design. "It's an integral part of the whole approach to changing the way people learn."
Kennedy is overseeing a 1,860 sq m EF flagship school in central London, with a £2m interior refit and a total re-imagining of work and recreation spaces. High-end design collaborations are a key part of EF's future vision, and Kennedy is already kitting out facilities with Vitra and Knoll. She has plans for bespoke EF designs with the likes of Capellini, and there's even talk of a mobile "education pavilion" with British designers BarberOsgerby.
Planning to double their student base to more than 30 million in the next three years, the Hults clearly still have a lot to teach the education industry.
---
It has often been noted that when it comes to speaking English, Japan lags behind. English lessons are part of the school curriculum, yet with the focus on grammar, many pupils emerge as able readers but poor conversationalists. It's often left to private language schools to fill in the gaps later in life.
Gaba is one such school. The punchy name is a shortened acronym for "Girls, be ambitious! Boys, be audacious!" – a well-worn phrase uttered by an American academic, Dr William S Clark, the first president of the University of Hokkaido.
Flexibility is key – students aren't tied to particular times or locations, which probably explains why 70 per cent of Gaba's 18,000 students are working men and women, mostly in their twenties and thirties. They can attend classes at any of the 34 teaching studios across Japan – which run on Sundays, holidays and early mornings – and choose their teachers.
Gaba specialises in one-on-one lessons, which suit the typically shy Japanese student who feels inhibited by a group class. The emphasis rests on conversation rather than grammatical perfection, and lessons can be customised to suit the student's needs. Progress reports are stored online so that any teacher can pick up after the last lesson.
Gaba is trying hard to attract groups who don't usually frequent language schools, offering tailored plans for children, teens, university students and retirees. According to the company's Madoka Oniki, the Gaba method is all about ditching the textbooks and encouraging a natural use of the language.
The English language teaching business is only just recovering from the dramatic collapse in 2007 of its biggest player, Nova. However, there was good news for the industry last summer when two major Japanese companies – the clothes retailer Uniqlo and the internet shopping operator Rakuten – announced that they were making English their official business language from 2012. "With the accelerating globalisation of the business world, we think that the demand for English will grow," says Oniki.
---
Foreign language study in China has long focused on learning by repetition and memorisation, which gives students broad vocabularies but doesn't make them conversant. EF has a different philosophy: it believes that students are more engaged in a multimedia and interactive educational environment, with plenty of outlets to practise the language.
This methodology can be seen at its Shanghai children's schools, where the ambience feels more like a birthday party than a language class. Students answer questions at electronic whiteboards, tape video newscasts at a mock anchor desk, and sing English songs while their teacher strums a guitar.
The curriculum includes online tutorials and games so students can supplement their lessons – and parents can monitor their progress. "We need to keep them motivated to learn for a long time," says Jacob Torén, global president of EF English First Kids. "It's so important that you don't just have a teacher telling the children, 'This is English'. They need to live the language."
Older students require similar motivation. At the company's adult schools, there's a three-step learning process: students learn a lesson on a computer in the iLab, meet one-on-one with a teacher to practise the new vocabulary, and then join other students for debates in the lounge. Weighty topics like rising divorce rates in China are the norm – not the typical foreign language classroom banter about siblings and favourite foods.
---
Meet the students
Pupils at EF school in Shanghai
Dammy Jiang, 21
Logistics student
"It's so competitive in China that if you want to find a better job, it's important to have skills. Oral English is one of the best to have."
Ding Guo Jun, 34
Account manager at Bayer
"I work for a Fortune 500 company and need English to communicate and make presentations. I want to show I'm well educated."
Tammy Tang, 14
Ninth grade student
"The teachers are different to those in our regular schools, where they teach us from books. Here they speak to us in English."
Laura Yao, 14
Eighth grade student
"English is a subject everyone must know – we use it when we travel, listen to music and watch films."
Sayuri Wang, 20
Acting student
"I will go to New York to study acting next year. I want to learn English to make friends there."
Alex Shen, 12
Sixth grade student
"It's good for us to learn in this way because the foreigners speak like they do in their daily life."