Architecture / Milan
Tbilisi two
In an attempt to attract foreign investment and ditch its Soviet-era image, the Georgian president has enlisted Michele De Lucchi to fill the capital's skies with ambitious architecture. The Italian is clearly succeeding: last year he was even awarded a Georgian passport. We meet him in his Italian HQ.
Two years after the bloody showdown with Moscow over the breakaway region of South Ossetia, Georgian president Mikheil Saakashvili is again marshalling his forces. But instead of ordering tanks to repel invading Russian troops, he's mobilising architects armed with blueprints.
In recent months, a glass-and-steel building blitz has hit the capital Tbilisi and outlying cities, part of a campaign to present a new, transparent Georgia, one aimed at attracting foreign investment.
While Saakashvili has a soft spot for architecture – he admitted in a recent interview to having considered it as a career option – much of the actual work of drafting and modelling takes place thousands of kilometres away in the Milan studio of Michele De Lucchi.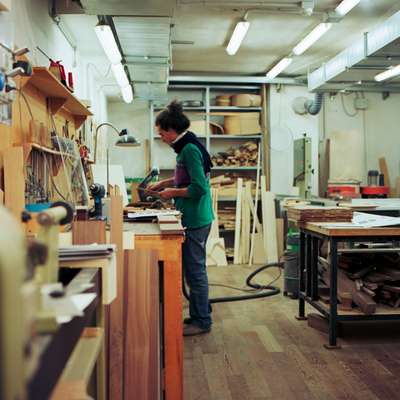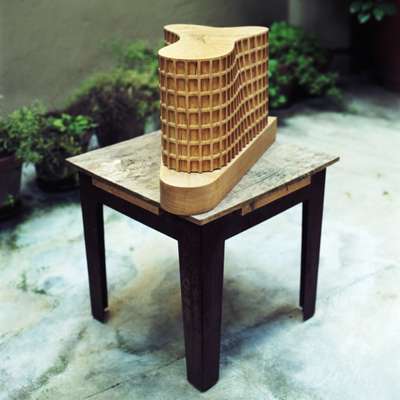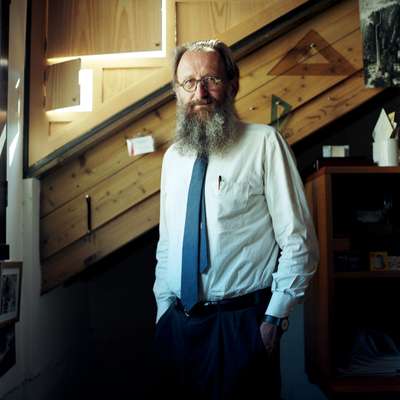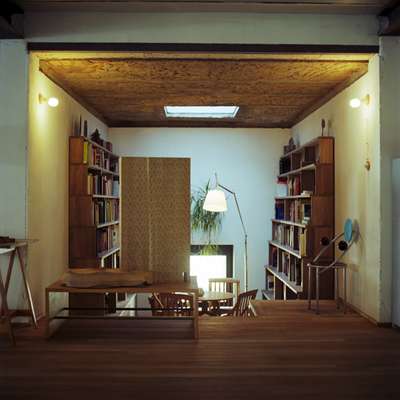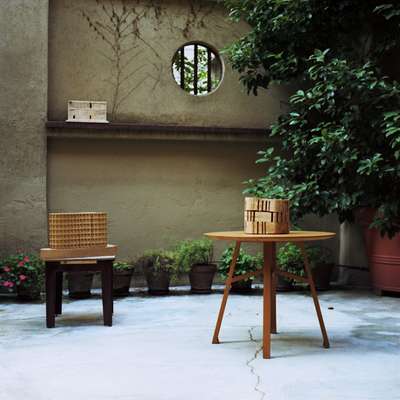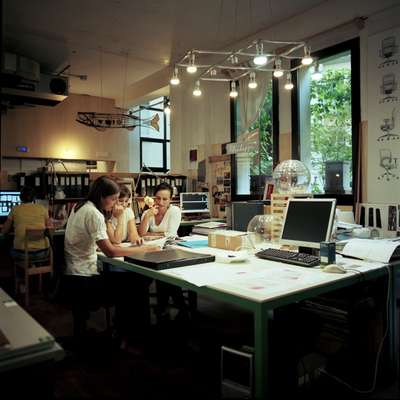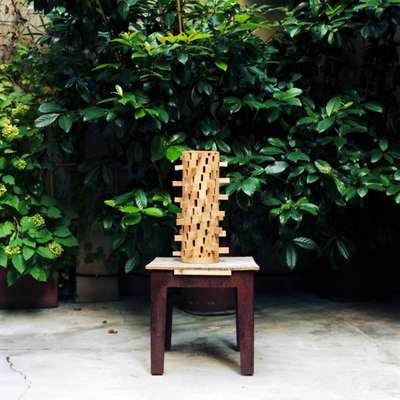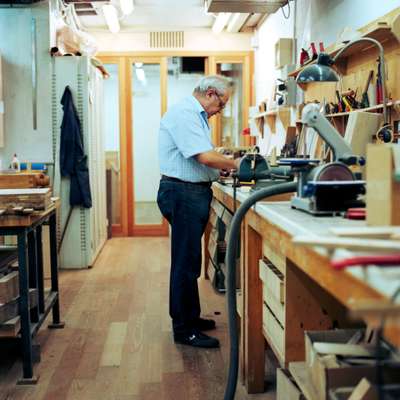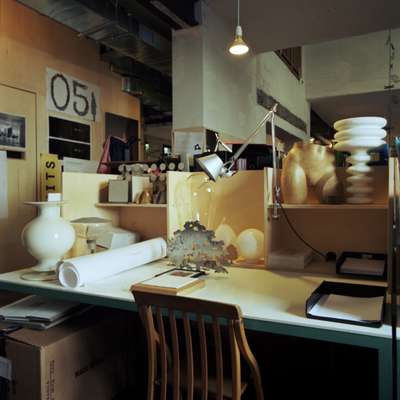 Famous for his product design – his Tolomeo lamp is a must-have for offices around the world (including ours) – De Lucchi has been enlisted by Saakashvili to help Georgia distance itself from its Soviet and Tsarist past. Ironically, his first contact with the Georgian leader came after losing a competition entry to develop a masterplan for Tbilisi in 2005. However, Saakashvili liked De Lucchi's entry so much that a long-term collaboration began in 2006. This has spawned high-profile commissions such as the presidential palace, where De Lucchi enhanced the exterior's neoclassical look and decorated interiors with pieces from his Produzione Privata line, a series of lamps, chairs and vases built to his designs by skilled artisans in workshops across Italy.
Ambitious urban planning by political leaders isn't new. Juscelino Kubitschek hired Oscar Niemeyer to create Brasilia from scratch in the 1950s; the 1990s saw Nursultan Nazarbayev spend his petro-dollars lavishly to transform Astana into the new Kazakh capital. In comparison, Saakashvili's plans are more modest. The biggest projects under way include moving parliament to a new building in Georgia's second city Kutaisi and creating a seafront boulevard in the Black Sea port of Batumi.
Surrounded in his Milan office by architectural models in wood, many crafted by his own hand from walnut and solid oak, De Lucchi, 59, admits the challenge of rebranding the country's image was a little daunting. "You're not just designing for a client, but for a larger audience," he says. "For architecture, you need humility. You can wind up ruining a neighbourhood or landscape."
Georgia's Central Asian neighbours have seen their fair share of suspect projects, notably Astana's Bayterek tower. For his part, De Lucchi sought inspiration by examining Georgia's history. "The Ancient Greeks saw it as a land of myths, the Golden Fleece of Jason and the Argonauts, Noah and the Great Flood."
His design for the new Interior Ministry features a soaring wood-panelled ceiling and undulating glass façade that wipes away the image of Kafkaesque bureaucracies from Cold War days. "The worst offence they could level at an architect there is that a work looks 'Soviet'," jokes De Lucchi, pleased about the building's reception. Locals agree. David Khoshtaria, an architectural historian in Tbilisi, says: "It has been built in a cheerless, heritage-less residential district and has made the environment more vivid."
More controversial was the Peace Bridge, a pedestrian walkway inaugurated in spring. Its bow-shaped structure spans the Mtkvari River and links a historic district to a modern promenade. "It's an aggressive intervention into the urban fabric," adds Khoshtaria. "However, the majority like it." This is just as well, as 10 more of De Lucchi's architectural projects will be hitting Georgia.
Saakashvili no doubt hopes giving the green light to forward-looking designs will help his country turn the page on the ill-fated war with Moscow. So far, it has paid off. In September, Donald Trump signed a letter of intent with a local developer to construct one of his landmark towers in Tbilisi.
micheledelucchi.com
High five: Michele De Lucchi's other Georgia projects 
1.
Palace of Justice, Batumi (completing May 2011)  
This elegant 16-storey tower for the courts features a slimming base and slit-like windows. 
2.
Air Traffic Control Tower, Batumi (Completing June 2011)  
A 25m-tall tower with tensile structure to host controllers and meteorological staff and also serve as a city landmark.
3.
Medea Hotel, Batumi (completing April 2011)  
This 82.5m-tall zigzag-shaped tower is being built in the city centre on the site of a former Soviet hotel, offering views of the old town and the sea.
4.
Casino Berikoni, Tbilisi (completing June 2011)  
Located in Tbilisi's old town, the fluid glass and concrete design follows the existing brick and stone wall.
5.
Bridge of the Leaves, Mtskheta (in progress)  
The 320m walkway across the Aragvi River is located in a Unesco World Heritage site and links a cathedral to a nearby shrine. 
Architecture branding: three more global grand projects 
Central Bank of Iraq HQ
Baghdad
Zaha Hadid's design is destined to become a potent symbol. Appointed by the Iraqi government in August following the June attack on the building, design details are yet to emerge. Starchitects boost a nation's brand but this most sensitive of commissions must be handled with care. 
---
Playing  the green card, Abu Dhabi hopes to come up trumps with the world's first zero-carbon city designed by British firm, Foster + Partners. The site is powered by the Middle East's largest ever solar farm and features an underground network of electric vehicles. Masdar's sustainable R&D agenda is likely to reap dividends.
---
Fogo Island Studios
Newfoundland
The remote island of Fogo off the coast of Newfoundland and Labrador, Canada, is reinventing itself as an arts destination thanks to a new cultural initiative. Artists and writers will be able to stay in six studios, which open next June, and also a 29-room hotel (to be completed in 2012), all designed by Norwegian architect Todd Saunders, based in Norway, but a native of Newfoundland.