Business hotspots / Global
The place race
Chile, the Barents Sea, Haifa, a soon-to-be gentrified Berlin neighbourhood and a happening street in Istanbul. Monocle explains why these are the places to watch for business opportunities in 2011. Plus, what's in store for Baghdad and the countries rising up the GDP scale.
01.
THE STATE
Chile
Brazil dominates the headlines but Chile is snapping at its heels.
Chile could have had an awful 2010. It started the year barely out of recession, and was then smacked with the fifth-biggest earthquake in recorded history. But the economy surged and quake damage was limited. To top off the year, the government assembled a worldwide crew to rescue 33 trapped miners.
Three days after hugging copper miners in the desert, President Sebastian Piñera was in London to give Queen Elizabeth II a chunk of ore from the mine and to sell Chile to investors. The gift to the Queen was a sample of what Chile, with a third of global copper reserves, has traditionally meant to the world. But today, investors are going to Chile less to hammer rocks and more to set up bases of Latin American operations. "South America, and the Latin American region as a whole, is of increasing importance," says Eric Wiideman, an economist at the US Chile trade organisation AmCham Chile. "Brazil, Peru, Colombia and Chile all have impressive growth rates. With ­increasing economic power, consumers have more money to spend."
With copper prices back to the record highs last seen in 2008, Chileans too are on a consumer spending spree. While Chile, with just 17 million ­residents, has a fraction of the market of Brazil (193 million) or Argentina (40 million), businesses and expatriates appreciate that it's relatively reliable.
"Companies and countries want institutions that are predictable, and that don't accept suitcases of cash to change suppliers," Wiideman says. "Chile is, fortunately, a very non-corrupt country." Chile tied with Uruguay as the South American country with the least perceived corruption in Transparency International's recent ranking. That said, they still came in 25th out of 180.
Chile may be the best place for business in Latin America but no one should pretend that it's Denmark. It's all about risk and reward: the International Monetary Fund says Chile will end 2010 with twice Denmark's growth.
Length: approximately 4,300km, not including Antarctic territory.
Tallest building: Costanera Center, a 60-storey office building now under construction, will be the tallest in South America.
Portion of economy in Santiago: 43 per cent.
How it's a developed nation: potable tap water, police reject bribes.
How it's a developing nation: minimum wage of 172,000 pesos a month (€180).
02.
THE REGION:
Barents Sea
Things are hotting up in the High North
"I only pray for global warming," says ship captain Vladimir, looking over Murmansk's Soviet-era port, the biggest in the Arctic. Vladimir's prayers are being answered. The process is erratic but ice coverage in the Barents Sea – lying between the North Pole and the northern shores of Norway and European Russia – has lessened as the globe has warmed.
However, it is politics and economics as much as climate change that is taking the Barents from the deep freeze. In ­September 2010, Russian President Medvedev and Norwegian Prime Minister Jens Stoltenberg looked on as a treaty ending a 40-year dispute over who owns what in the Barents Sea was signed. In 2011, expect to read more about this.
For both countries, the agreement signals the beginning of a new era: the economic development of the Barents region as a major hydrocarbon zone, and a crucial link in shipping routes through the Arctic. For Norway, the Barents offers the best hope of replacing oil and gas production from the declining North and Norwegian seas. For Russia, the Arctic region will likely offer the fuel for the Medvedev-Putin regime at home, and for Russia's geopolitical ambitions abroad. "There is no alternative," shouts a prospectus for the Arctic Yamal gas field on Gazprom's website.
Others are watching. In 2010 the first shipment of gas condensate went through the Russian Arctic from Murmansk to China, hungry for Russia's vast reserves of oil and gas. At recent conferences in Moscow and Murmansk it has become clear that Russia has far greater plans for shipping and oil and gas in 2011.
There will be opposition from environmentalists but a ban on production won't wash. Russian Arctic oil is already shipped through the Barents. Norway's Statoil has spent billions developing the Snow White gas field, delivering to America and Europe.
In 2011 partners on the massive Shtokman gas project will have to decide how to move ahead. Russian and Norwegian oil fields in the Barents are slated to begin production in the next few years. If China stalls, and the oil price dips some of those plans may be put on ice. But the Barents Sea is thawing fast. Watch this space.
More people live in the Russian and Norwegian Barents region than in the Canadian and American Arctic combined.

The population of Murmansk, well above the Arctic Circle, is around 330,000. The city's population peaked at half a million in the 1980s.

The Shtokman natural gas field, 482km off the coast of Russia under the Barents Sea, is thought to contain more gas than total world demand for a year.

Norway has sovereignty over the Svalbard archipelago, between Europe and the North Pole but a 90-year-old international treaty provides for equal access to mineral resources.

During the Cold War the 120-mile border between Norway and Russia was the only point where Nato and Soviet territory met in the Arctic.
---
03.
THE CITY:
Haifa
An Israeli city with a hi-tech plan
Haifa, one of the British Empire's most important strongholds in the Mediterranean until the Second World War, and now Israel's third largest city, has been in steady decline for the past few decades. Despite its spectacular positioning between the lush Carmel mountains and the sea, a negative net migration was recorded in the past 15 years. Even its two reputable universities couldn't offset the trend and the young fled to Tel Aviv.
But a massive head-to-toe regeneration effort is starting to have an impact – from scaffolding and cranes around town, to renovated façades and to new smart places to eat. The municipality has spent more than $350m (€250m) on infrastructure and roads, and the number of building permits has risen 83 per cent in the last two years. According to the municipality, 2009 was the first to show positive net migration into the city.
A crucial ingredient in the remaking of the city is the Carmel Tunnel, a $400m (€286m) project due to open at the end of 2010. The 6km tunnel connects the southwestern part of the city with its northeastern part, cutting dramatically the amount of time needed to cross town.
In addition, a light train will start ­operating in Haifa in 2011, and a cable car connecting the bay area with the two universities atop the Carmel will be ready in 2013.
"The overall agenda of the city renewal plan is to reconnect the city with its biggest asset, the sea," says Mayor Yona Yahav. And indeed, the port's waterfront, which was used for warehouses and became a hotbed of crime, is now rebuilt for residential and commercial purposes.
Avi Bitan, an education entrepreneur, has opened The Center for Academic Studies 200m from the shore. A branch of Haifa University is also located in this new Port Campus, and the plan is to turn the 100,000 sq m plot into a main trade, leisure and tourism centre.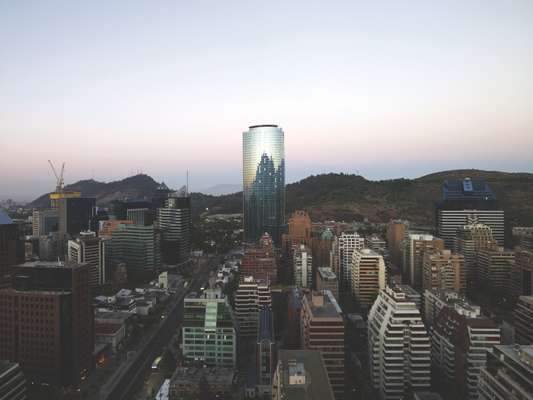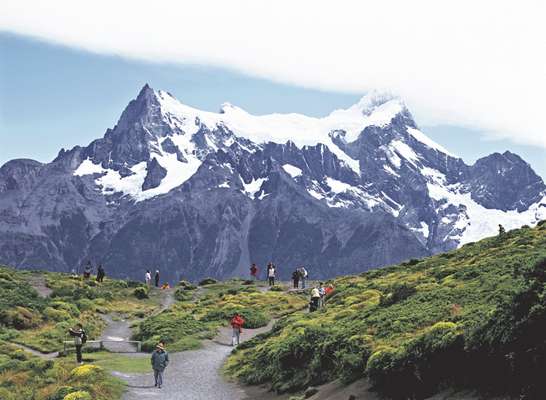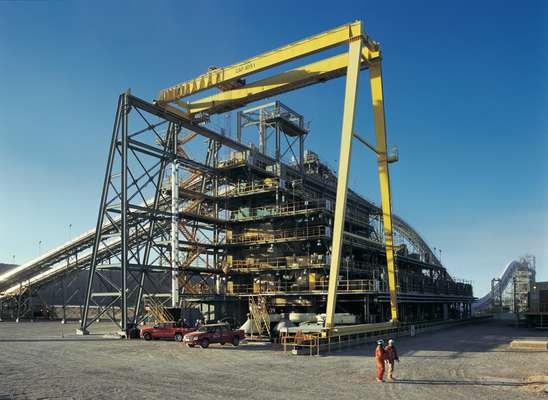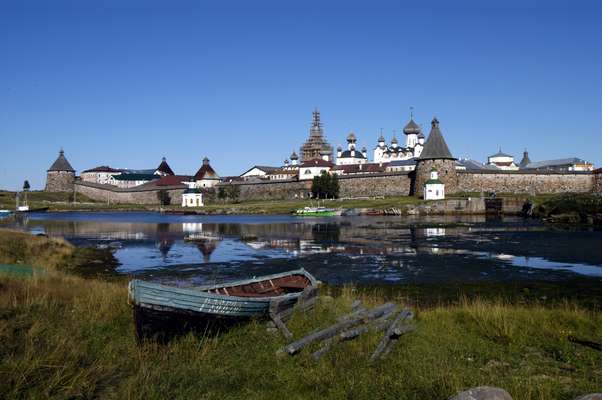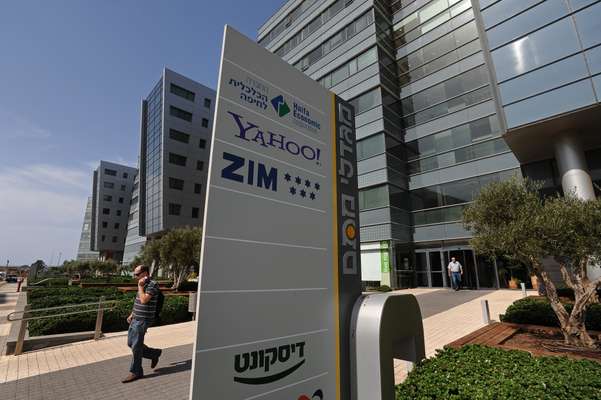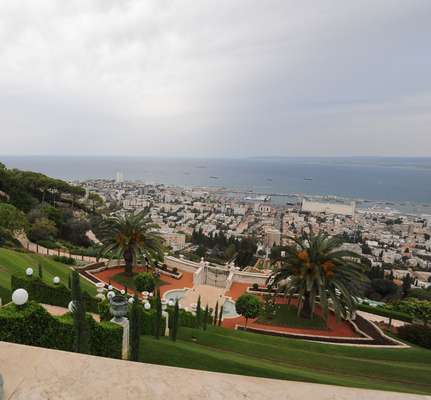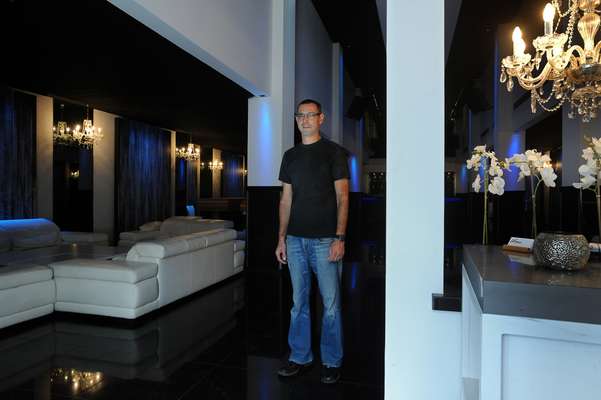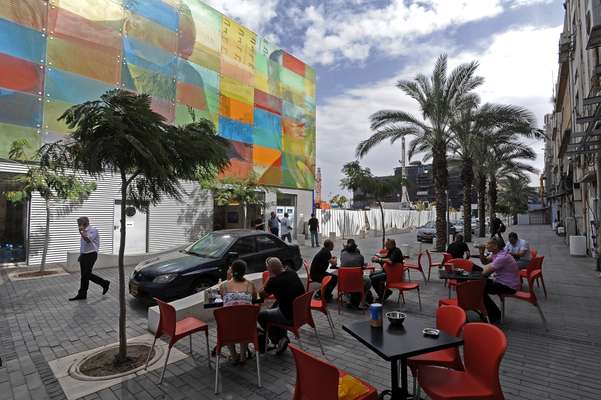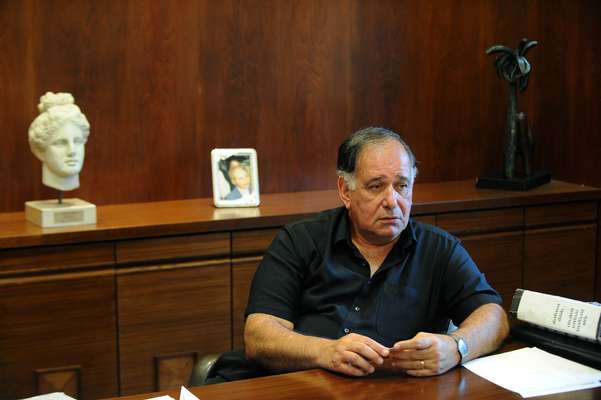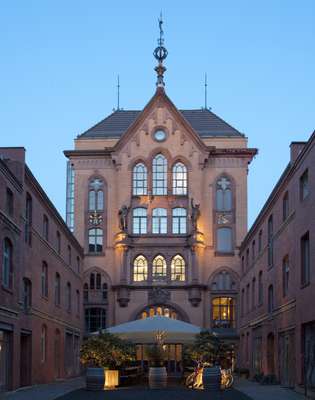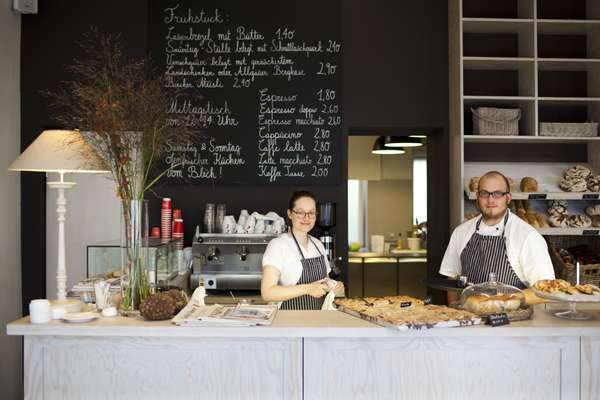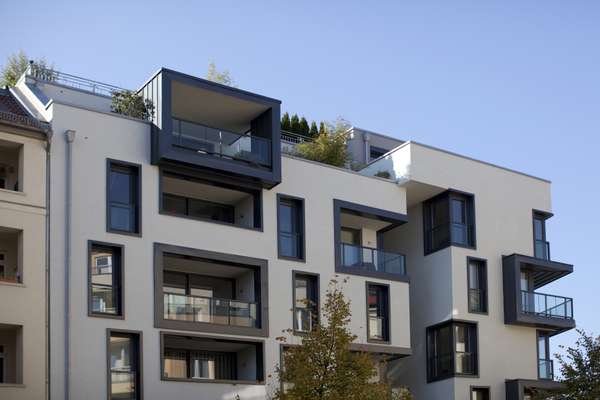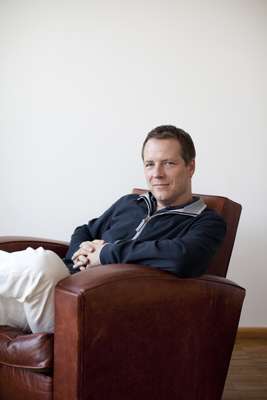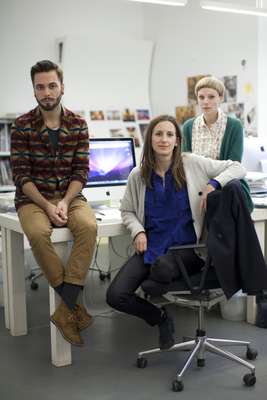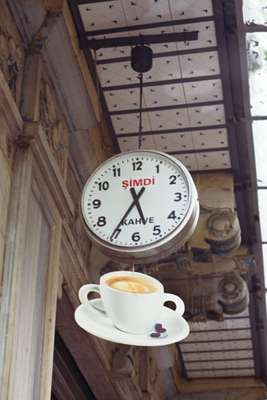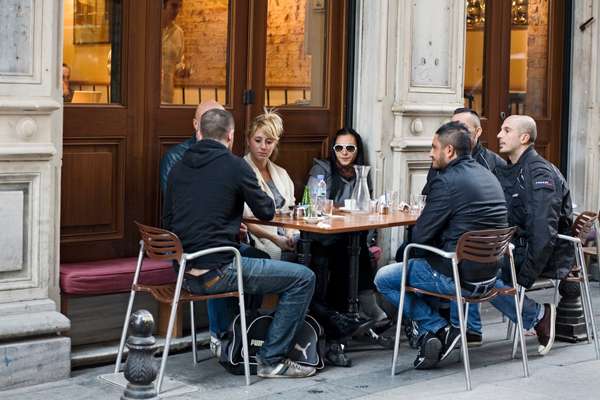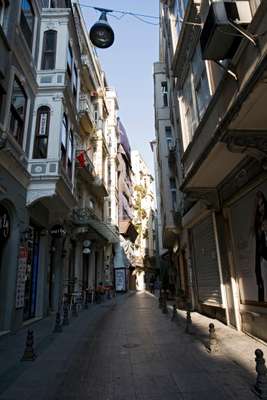 Opportunities here include the high-tech and bio-tech sectors, says Yahav, and companies can rely on a skilled workforce from Israel's Institute of Technology located in Haifa. A few thousand engineers already work here for Google, Yahoo! and Intel, and these in turn have prompted the need for a sophisticated hospitality sector. A few boutique hotels have launched and Moran Peleg, manager for Villa Carmel, says that occupancy for his 16-room hotel is a steady 75 per cent.
Originally commissioned by Winston Churchill in the 1920s, Haifa's seaport is the largest in Israel (2,847 cargo ships in 2007).

Population: 266,500 (750,000 including metro area).

Ten per cent are ultra-orthodox Jews and another 10 per cent are Arabs but still Haifa is the only city where buses operate on Saturdays. An annual Gay Parade takes place without disturbances.

The spiritual and administrative heart of the Bahá'í faith is located in Haifa.

A 60 sq m renovated apartment on the seafront costs $220,000 (€157,000) – a quarter of the price in Tel Aviv.
---
04.
THE NEIGHBOURHOOD:
NoTo (North of Torstrasse)
An old East Berlin neighbourhood is ready for business
Christian Wegerhoff is standing on the roof terrace of his steel and glass office building looking down on houses covered with graffiti and a huge construction site. "This is what I call Berlin glamour," he says. But the CEO of internet company Mediaworx says that his quarter is unlikely to keep its shabby chic look much longer. "This is going to look like Hackescher Markt in five or six years," he says referring to the fashionable heart of the Mitte neighbourhood. "The tourists will come, the hotels – and the offices."
Mediaworx's team of 80 staff is based on three floors of a renovated former factory called Edison-Höfe in the middle of what Berliners now refer to as NoTo ("North of Torstrasse"). It's a part of town in the former East that few visitors know about – and where locals are trying to snap up an apartment or office space.
NoTo is walking distance from landmarks such as Oranienburger Strasse and Hackescher Markt but is divided from those areas by a main street, Torstrasse, that serves as a border that holds back the hordes of tourists who populate the rest of Mitte. NoTo with its beautiful, tree-lined streets – such as Schröderstrasse, Ackerstrasse and Bergstrasse – full of old buildings, is quiet in contrast. There are few restaurants, almost no bars and only a handful of shops.
However, Deutsche Bahn has just erected a 37,000 sq m office block on a green-space near Nordbahnhof, the quarter's underground station, with room for 1,450 employees. NoTo's old supermarket is being demolished in favour of Quartier 100 – slick apartments and shops. Clever investors should soon fill the retail spaces with delicatessens, cafés and organic bakers.
Nicolas Jeissing, Berlin CEO of estate agents Engel&Völkers, says the quarter is a great place to buy property now. For him NoTo's allure is "the interesting mix of culture, ad agencies, lawyers, fashion, and internet companies. And the trend is still upwards for this area," he says.
Iris Schmied saw this coming when she opened Alpenstück, the first smart restaurant in Schröderstrasse, early in 2007. "This is no place for walk-in customers," she says, preparing a coffee for a visitor at the bar. "You have to know that we are here."
Now her place is packed every night. Schmied has a staff of 30, recently opened a bakery opposite her restaurant and is now selling her own furniture line from her office next door.
NoTo runs alongside the former Berlin Wall. A memorial centre at Bernauerstrasse reminds visitors of this.

Edison-Höfe, now housing hi-tech companies such as Mediaworx and Nokia, is the place where German industrial giant AEG was founded in 1884.

The Panke, a subterranean river, runs under the entire quarter.

It takes five minutes by bus to Berlin central station (where from next year you will be able to get trains to the new city airport). NoTo is well connected.

For years a kind of schnitzel-war has been raging in Berlin. Locals furiously debate over whether the best one is served in restaurants Borchardt, near Gendarmenmarkt, Austria in Kreuzberg – or NoTo's Alpenstück.
---
05.
THE STREET:
Asmalimescit Sokak
Istanbul's road to success
Even with all the topsy-turvy economic growth shaking up Istanbul, few streets are feeling a more dramatic upsurge than Asmalimescit Sokak – making it a good place to do business in 2011 whether you want to open a bar with a ready reservoir of colourful customers or set up studio space with a prestigious address.
Locals are amazed that the once dark and shabby little road where women wouldn't walk alone after dark has become one of the most vibrant streets in this city. And it's all happened within the space of five years. The combination of Asmalimescit's historical ­Bohemian reputation with Istanbul's turbo-speed urban renewal means business owners and patrons alike expect 2011 to be Asmalimescit's best year ever.
As you turn onto Asmalimescit from Istiklal – Istanbul's main street, crowded 24 hours a day – the first place you notice is the Simdi Café occupying the ground floor of a 19th-century six-storey building. It's a soothing place to catch your breath – and a cappuccino. When Aydin Kandemir bought this building with two friends in 2001 he says that Asmalimescit was so quiet that it was a refuge for local wild birds. "Little by little we've become one of the seeds contributing to the creation of all the noise," says Kandemir, who co-owns Simdi and lives ­upstairs. "And all the basements have turned into places selling something to drink or eat."
The urban renewal has coincided with ­Istanbul's reconnection to the world culture map. Asmalimescit and its assortment of cosmopolitan characters have maintained a bastion of freethinking for centuries. But Kandemir says it was Babylon – one of Istanbul's first western-style live music venues – opening on a side street in 1999 that broadened the street's appeal from Bohemians to Bobos.
The crowds grow bigger during the Istanbul film festival and events at new art venues nearby. The 12th International Istanbul Biennial in September will draw the biggest art crowds of all.
Asmalimescit translates roughly as "vine-covered prayer room" in Turkish.

The street's name now also refers to the whole neighbourhood.

Locals are artists, writers and creatives.
4.
A large and growing number of international visitors now come, mainly at night.
5.
The Bohemian lifestyles of the street's characters were popularised in Fikret Adil's 1933 novel Asmalimescit 74.
---
Could 2011 be Baghdad's year?
Blast walls and razor wire have typified Baghdad's architecture recently but the battered capital is undergoing something of a facelift. Jordanian and Turkish construction crews are racing to renovate six hotels by March, when the city expects to host its first Arab League summit since 1990. Pritzker Prize-winning architect Zaha Hadid is returning to her birthplace to design a new central bank headquarters. With violence at its lowest levels in years and oil production set to increase, Baghdad hopes that 2011 is the year it reintroduces itself to the world. "There is a lot of business right now," says Salah al Shamsi, who's converting his hotel into office space for a Chinese oil company and a Lebanese construction firm.
No one wants a fresh start more than US president Barack Obama, who is sticking to a December 2011 deadline to withdraw all American troops and, in October, dispatched a trade delegation to declare Baghdad "open for business". But the theatrics of the announcement – made to a pre-screened group of journalists deep inside the fortress-like Green Zone – belied Obama's messaging.
Indeed, apart from the oil sector and government-led construction projects, security fears remain too high for most investors, even with $80bn (€57bn) in government reconstruction contracts on the table. In September alone, Baghdad saw 21 rocket attacks, a sign that insurgents still lurk in the shadows. Until a new government establishes itself and Iraqi security forces prove they can keep the peace, large-scale reconstruction may have to wait.
"People are making moves but it's not big projects, not big money," says Tariq Abdell, who runs Mesopotamia Insight, a consultancy. "Everyone's holding their breath."
---
06.
GLOBAL
Where's best for business?
A look at GDP
Where should you base your company in 2011? Well one of the best ways of picking a new base would be to look at the countries expected to have the fastest growing GDPs in 2011. Wouldn't it? But if you look at the top 15 bloomers assembled here, you will see they form a very odd club. Haiti, for example, had its economy eviscerated in 2010 in the wake of the devastating earthquake, so even a moderate recovery for the nation in 2011 will look spectacular on a chart. It also means Haiti ends up rubbing shoulders with the likes of similarly small but fabulously wealthy Qatar and industrial behemoth China.
Whatever your size, it's clear 2011 is going to be a critical year on the road to recovery. "The coordinated financial stimulus packages that helped to restart economies in 2010 are ending. The key challenge now will be gradually transferring growth into the hands of the private sector. The advanced economies are expected to maintain a sluggish growth in GDP [2.2 per cent in 2011, over 2.75 per cent in 2010] with limited demand. As a result, emerging and developing economies such as India and China, who will see their GDPs grow on average about 6.5 per cent in 2011, will have to learn to move away from export-led growth," says an official from the IMF, who published its most recent IMF World Economic Outlook in October.
Country: Qatar
Predicted GDP: 18.58 per cent
Economic advantages: High oil and gas prices will see the energy sector keep its position as the money-maker in Qatar but growth in manufacturing, transport, communications and infrastructure will add another push.
Country: Iraq
Predicted GDP: 11.48 per cent
Economic advantages: After inviting international oil companies back into the country, Iraq hopes to see production grow from 2.5 million barrels a day to 12 million by 2020.
Country: Turkmenistan
Predicted GDP: 11.46 per cent
Economic advantages: With a solid growth of 9.37 per cent in 2010, Turkmenistan will continue to benefit from government investment and a growing trust in the country's financial institutions thanks, in part, to a stable exchange rate.
Country: Ghana
Predicted GDP: 9.94 per cent
Economic advantages: After the discovery of 600 million barrels of oil off its coast, Ghana is set to become the fifth largest oil producer in Sub-Saharan Africa.
Country: Haiti
Predicted GDP: 9.8 per cent
Economic advantages: The IMF thinks Haiti can maintain an average 8 per cent growth over the next five years – assuming international aid keeps flowing, debt is cancelled and the central bank and government step up to the plate.
Country: China
Predicted GDP: 9.58 per cent
Economic advantages: Germany has lost its place as the top exporter as China's share of exports hit 10 per cent in 2010.
Country: Liberia
Predicted GDP: 9.50 per cent
Economic advantages: Despite a revival of iron-ore mining, forestry and commercial agriculture, and the IMF and World Bank committing to $4.6bn (€3.2bn) of debt relief, Liberia will still have to improve its infrastructure to keep its economic machine tuned beyond 2011.
Country: Democratic Republic of Congo
Predicted GDP: 8.74 per cent
Economic advantages: Thanks to the promise of $12.3bn (€8.8bn) in debt relief from the IMF and World Bank, a stable agriculture sector and diamond exports, the DRC is on the up.
Country: Ethiopia
Predicted GDP: 8.5 per cent
Economic advantages: Strong performances in agriculture have made Ethiopia a rising star. It might even challenge Kenya for the title of East Africa's strongest economy.
Country: India
Predicted GDP: 8.37 per cent
Economic advantages: Despite high inflation on consumer spending, India's economy has been rising steadily, and this will carry on with an increase in farm production and a growth in the manufacturing and service sectors.
Country: Timor-Leste
Predicted GDP: 8.15 per cent
Economic advantages: The world's newest nation has recently been able to tap into significant revenues from its petroleum fund.
Country: Mozambique
Predicted GDP: 7.54 per cent
Economic advantages: Mozambique sits on some of the world's largest reserves of coal and has attracted China to invest $1bn in a mining project there, and Brazil's mining company, Vale, is preparing to start operations.
Country: Laos
Predicted GDP: 7.49 per cent
Economic advantages: The growth of China continues to have a ripple effect and Laos is feeding a surge of interest in its untapped reserves, especially hydropower on the Mekong river.
Country: Nigeria
Predicted GDP: 7.44 per cent
Economic advantages: Around 80 per cent of Nigeria's revenues depend on its oil and gas resources, and plans to improve infrastructure and privatise the power sector could secure further growth.
Country: Angola
Predicted GDP: 7.08 per cent
Economic advantages: China, Brazil, Portugal and South Africa are all scrambling to get a piece of this oil nation's impressive bounty. Billions of dollars are being poured into Angolian infrastructure.
Here's another question. Does GDP equal happiness? How many of these would you like to call home? More on that in our newspaper, Monocle Alpino, on sale 16 December.