Forecast 2011: Urbanism / Global
Urbanism Forecast
Briefing
Cairo's new satellite cities, the migration from Mumbai to Bandra, and Asia's frantic competition to build the world's tallest skyscrapers.
Bandra of gold
India — 
MIGRATION
South Mumbai is nice in the way your great aunt's house is nice. It's got some nifty antiques and kitsch charm but it's a bit dusty and dated. These days many of Mumbai's economic, political and artistic players are moving north from the city's traditional centre of wealth and culture to Bandra. Known as the "Queen of the Suburbs", the migration shifted into overdrive with the completion of the Bandra-Worli Sealink, a congestion-busting bridge.
Bandra's cultural scene is booming, with bars, restaurants, galleries and coffee shops opening all the time. The French, British and Americans have all either moved their consulates there or are on their way. Consultancies such as PricewaterhouseCoopers have set up shop, as has the world's largest diamond bourse. It's this mixture of expats and Indians, traditional power-brokers and bohemians that give Bandra an energy not found in a typical city's outer boroughs.
---
Q&A
Barnaby Gunning
Architect
London/Italy
The town centre of L'Aquila has become a ghost town since the 2009 earthquake. You're making a 3D model of what's left. Why?
Almost nothing has been done to rebuild the place so people can live there again. If nothing is done soon, more buildings will collapse and more people will move away. A 3D model is the first thing any architect, town planner or investor needs in order to identify the problems and the potential.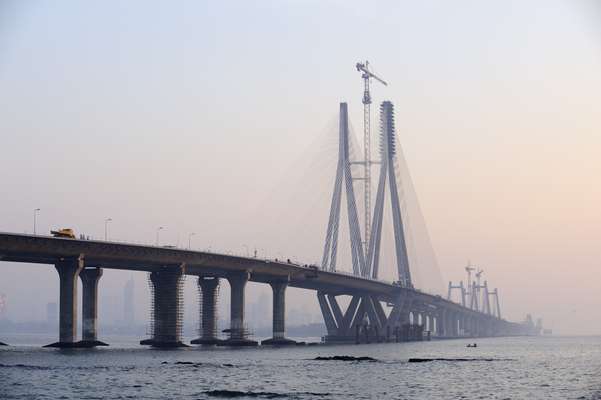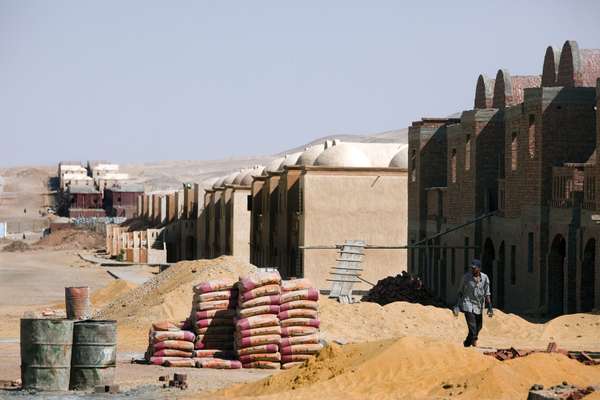 How does it work?
With the help of Google, we have trained locals to use SketchUp, its free 3D modelling package. We also organised nearly 500 local volunteers to collect images of each building from the outside only (it's too dangerous to go inside). These are now going to be used to build 3D models of the city centre. There are about 800 historic buildings and thousands of more modern structures that are all uninhabitable. It's a huge job that the authorities couldn't manage or afford.
What happens next?
The model will be available online for anyone to use and for all to see on Google Earth. If someone wants to invest in rebuilding a house, they can check the location from afar. Local designers and architects can use this to work out how to reinvent the city and see live updates. There is great potential for this kind of model to help people start to rebuild after natural disasters anywhere.
---
Shifting sands
Egypt — 
DEVELOPMENT
Far beyond the fringes of Africa and the Middle East's biggest megacity, something strange is rising up out of the sand. Where once there was nothing but mile upon mile of desert, busily twitching cranes are now hauling Zaha Hadid-designed office blocks into place, water is being sprayed across ­new 18-hole golf courses, and signs are being erected welcoming passers-by into the future. These are Cairo's half-formed ­satellite cities, touted by developers and the Egyptian government as a vital solution to the growing population in the overcrowded capital – which is now home to approximately 20 million people.
However, things have gone awry at the heart of this ambitious project, which aims to create two new urban centres – each double the size of Paris – on either side of the existing city. Critics have long pointed to a preponderance of high-walled gated communities in the satellite towns as evidence of there being little social cohesion or sustainability behind their growth.
"In Arabic the word for 'land' is linked to the word for 'honour'," says prominent Egyptian psychiatrist Ahmed Okasha. "But that is being forgotten. The satellite cities basically create ghettoes for the rich away from the ghettoes of the poor, and that leaves Egyptian society in a very dangerous situation indeed."
---
Square deal
Cuba — 
SOCIETY
Architects could benefit from Cuba's latest economic reforms, designing buildings directly with clients instead of bureaucrats. The most ambitious is Intermediate Unit 8, a project by Spanish architects Canales & Lombardero. The proposal: use Revolution Square to improve interaction in Havana, rather than just as a site for speeches.
---
The only way is up
Asia — 
ARCHITECTURE
Monstrously tall skyscrapers are still the ultimate status symbol for developing economies. Cambodian prime minister, Hun Sen, recently announced his plan to build a 555m skyscraper in Phnom Penh. Neighbouring Vietnam has dozens of skyscrapers under construction or in planning, topped by the proposed 102-storey, 528m PVN Tower in Hanoi – due to be finished in 2014. China, however, is leading the way with a series of gratuitously tall buildings. Towering above them is the 648m Pingan International Finance Center in Shenzhen, which will be the tallest in Asia when completed in 2015.
---
Home economics
United Kingdom
Finding a place to live in the UK is going to get even tougher in 2011. Government funds for new social housing will be slashed and sky-high house prices are failing to fall significantly, despite the recession. The average age of a first-time buyer is now 37, up from 23 in the 1980s.