Art market / Global
Art market
Briefing
Books, technology and a magazine on Chinese contemporary art. And an interview with the founder of Love Art.
Well hung
New York — 
UNTITLED
It was the do-or-die hustler legacy of New York's Lower East Side that lured Joel Mesler (pictured) to leave his native Los Angeles and set up the Untitled gallery.
"In New York you work your ass off, get stuff done and people pay attention," says Mesler. The 36-year-old and his partner, former White Cube dealer, Carol Cohen, are part of a growing group of young, forward-thinking gallerists in the area making a big splash in the international art scene.
Yet the waves of attention are not just for their offbeat location choice, which brims with fabric shops and gritty diners in between densely packed apartment buildings. Rather, as Mesler explains, it is all about their approach.
"We are looking back to older models of the dealer/artist relationship, where the nature of the connection with the artist was more important than their status," says Mesler, whose propensity for outré neighbourhoods began in 2000 with the opening of his Dianepreuss Gallery in LA's Chinatown district. "We are 100 per cent dedicated to working with our artists on both a business and personal level. As soon as the gallery's business hours are over, our artists come in and we think of our next moves."
And Untitled's methods, along with its growing stable of artists (which includes painter Henry Taylor and installation artist Phil Wagner), is garnering a bevy of accolades – and fast. This February, Untitled will have a solo show from the LA-based multi-disciplinary artist Brendan Fowler, who was featured in the New Museum's seminal "The Generational: Younger than Jesus" exhibition in 2009.
Indeed, while he was putting the finishing touches on his 2,300 sq ft space, he got a highly coveted acceptance letter to the powerhouse art fair, Art Basel Miami Beach. And as if his admittance wasn't already testament enough to the dealer's budding popularity, a few hours after the fair opened, he sold the entire contents of his booth.
nyuntitled.com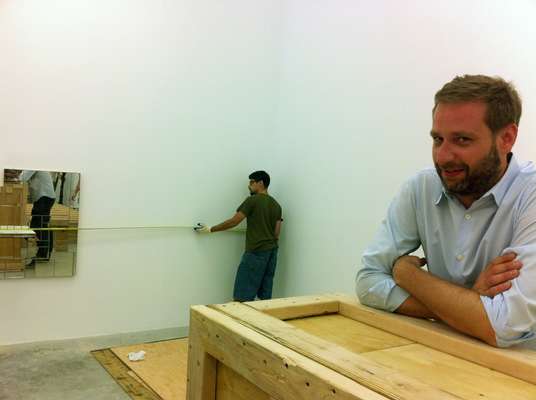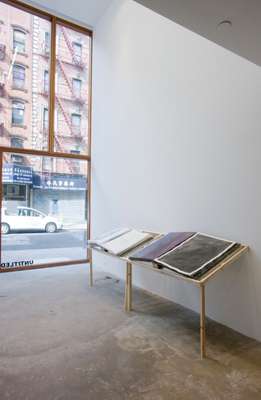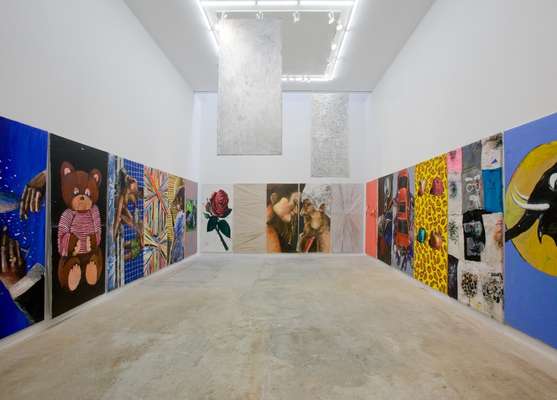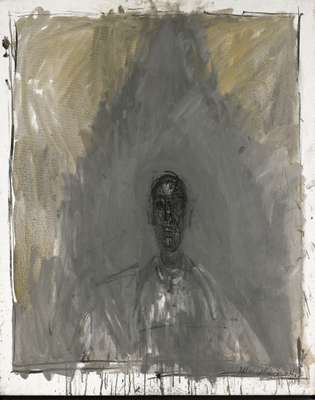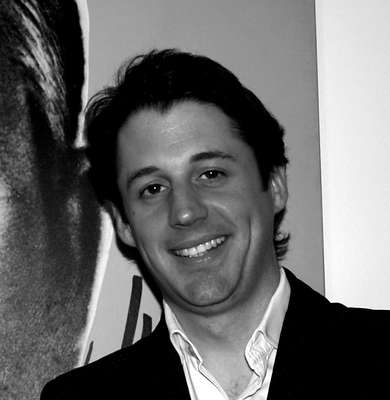 ---
Hot lots
London — 
SOTHEBBY'S
Sotheby's sold Alberto Giacometti's Walking Man I for over £65m in February last year – making it not only the priciest sculpture ever, but the most expensive artwork, pipping a Picasso to the post.
Hoping to cash in on that success this February, Sotheby's Impressionist and Modern Art sales are headed by two Giacomettis – Diego (est £3m-£5m, far right) and a bronze bust.
"The Walking Man I sculpture is in many ways an icon of 20th-century art – both in terms of scale and importance, it is a work that speaks to collectors and connoisseurs of the very finest, most resonant works of art," says Philip Hook, senior director of the Impressionist and Modern Art Department at Sotheby's.
"Demand for works of this importance is as strong now as it was last February, so when things of similar stature appear at auction today, we might well expect a similar response." Oils from Magritte (La Joconde, est £1.8m-£2.5m, above) and Renoir will also get the paddles waving.
Sotheby's Evening Sale of Impressionist and Modern Art, 8 February; Sotheby's Day Sale of Impressionist and Modern Art,9 February
---
Q&A
Chirs Pensa
Founder Love Art London
London
Launched in February 2010, Love Art London offers its members exclusive behind the scenes access to the best of London's art scene, including studio visits.
Describe Love Art London.
We create a direct and informal dialogue between artists, curators, gallerists, private collectors and our members. Whether you want to come to everything we do or just a few things a year, there's a way into our community.
How did your background shape what you do now?
Working at Sotheby's is about as close to the action as you can get in the art world. One day you see a Damien Hirst unicorn in formaldehyde and the next an ancient Hebrew manuscript. The experts know everything and they love sharing their knowledge. That direct contact and diversity was a huge influence on what I do now.
What was the motivation for starting the company?
If you are a major collector, these experiences – meeting artists and curators, private tours of exhibitions – are thrown at you. I didn't see why these were locked doors to most of the population.
Is your focus contemporary art?
Not at all, diversity is the key – everything from Byzantine sculpture to the Chapman Brothers.
What are your future plans?
Operating in other cultural capitals would be fantastic. The response in London has been electric.
What are the most unusual events that you have organised?
An evening with the director of magic for Harry Potter and our visit to the Bank of England's art collection when we were inside Mervyn King's office looking at his Canaletto.
Are artists responsive to you bringing people to see their work?
It's a misconception that artists don't want to talk about their work. In my experience, artists want new audiences and they support the informal approach we take.