Briefing / Asia
Asia
Briefing
China's version of Google Earth, Turkmenistan plans to hold the Olympics, and good news for Taiwan travelers.
A different world
China — 
BORDER DISPUTES
Border issues between China and India have surfaced again with the launch of "Map World", a Chinese government-backed competitor to Google Earth that allows the country's 400 million internet users to explore the globe by map or satellite image in Mandarin.
Launched by the Chinese State Bureau of Surveying and Mapping, the application gives users limited-resolution views of locations outside mainland China – North Korea is a white blank – and disputed territories are included as part of the People's Republic. These include Taiwan, a region of Kashmir known as Aksai Chin (claimed by both China and India), and the Indian state of Arunachal Pradesh, which China has claimed as its own as part of southern Tibet ever since the Simla Accord negotiations of 1914 between Britain, China and Tibet fell apart.
A mountainous region where more than 30 languages are spoken, Arunachal was fought over by India and China in the early 1960s, with China receding to the international border. The dispute remains a sore point as China continues to assert its claims in official maps and has denied visas for Indian officials from Arunachal, saying they are Chinese and don't need a visa. "Elites in Beijing see Indian claims as illegitimate because they are based on Britain's imperial survey work," says William Callahan, an expert on Chinese geopolitics at Manchester University. "Yet Chinese understandings of space are based on their own ­imperial practices."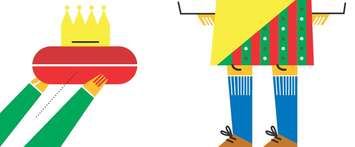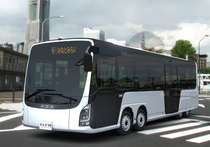 Two more Asian border disputes
Indonesia and Malaysia have several border squabbles. The biggest is over the oil-rich Ambalat region in the Sulawesi sea, which has been going on since the late 1970s.

The Thai-Cambodian border area around the temple of Preah Vihear, which the International Court of Justice awarded to Cambodia in 1962, remains closed with Thai troops on standby.
Game for it
Turkmenistan — 
SPORT
Turkmenistan has never won an Olympic medal in the two decades since gaining independence from the Soviet Union. In November, it was again medal-less at the 45-nation Asian Games held in Guangzhou, China. But that hasn't stopped Turkmens from dreaming of one day doling out the medals. The Central Asian nation is now planning to build a €3.8bn, 150-hectare sports area in the capital, Ashgabat. Featuring 30 venues and an athletes' village, the sprawling complex is to be completed by 2016 and signals Turkmenistan's hope of hosting an international sporting event – perhaps even the Asian Games in 2018.
---
Electric Dream
Japan — 
TRANSPORT
In the mid-2000s, Hiroshi Shimizu of Tokyo's Keio University and a team of engineering students built an eight-wheeled electric supercar called the Eliica. Now Shimizu is working with Kanagawa prefecture and a consortium of companies on a public bus. "The first eight-wheeled prototype is expected to hit the road for a trial run as early as March," says Kanagawa official Kentaro Yamaguchi. It'll do 150km on one charge. Japan's Environment Ministry has put €4.5m into the project, hoping to attract orders from abroad.
---
Visa easing
Taiwan —
 TRAVEL
The European Union might not recognise Taiwan as an independent country but it has no qualms about fortifying its strong economic ties with the island.
Taiwanese passport holders will no longer need a visa for short-term travel to EU states from February onwards. The move is expected to increase visitor numbers to Europe by 30 per cent while upping European ventures in Taiwan. The EU already accounts for a quarter of Taiwan's foreign investment, while Taiwan is the EU's fourth-largest trading partner in Asia. The visa waiver nearly doubles the number of countries Taiwanese can visit without a visa, from 39 to 75.
---
All pumped up
China —
 IRRIGATION
Officials in China's Xinjiang province are pushing a controversial plan to pump water to the drought-stricken northwestern region from the Bohai Sea via a fibreglass pipe that would run almost the length of the Great Wall. The idea has drawn fire from environmentalists but the central government has asked for more research on the scheme.
---
King Jigme Khesar Namgyel Wangchuck was just 30 when he helped Bhutan switch from monarchy to democracy, holding the country's first parliamentary elections in 2008. Handed the throne in 2006, he travelled the country to encourage Bhutan's 690,000-strong population to vote.