Business / Global
Business
Briefing
The new spae shuttles prepare for lift-off, an iconic motorbike film gets back on the road, and Cornwall lays claims to the title of Britain's "green coats."
Space Lorries
US — 
SPACE TRAVEL
Nasa has a problem – the space shuttle is due for retirement in 2011 and there is no replacement. Stepping into the breach is private US firm SpaceX, headed by PayPal co-founder and Tesla Motors CEO, Elon Musk (below right). It has secured a $1.6bn (€1.2bn) contract with Nasa for 12 flights to carry cargo to and from the International Space Station.
Musk founded SpaceX because there is little economic incentive to invest in space travel, he says, though it is vital to the future of humanity. "The next 'giant leap' in space exploration is to make life as we know it multi-planetary," he says. SpaceX has developed a number of launch vehicles (top right), such as the Falcon 9, which successfully entered Earth's orbit after lifting off from Cape Canaveral in June.
Next up: tests of a reusable spacecraft called Dragon, which is able to carry a maximum of seven passengers. The era of private space travel looks set to take off.
Other private firms with galactic ambitions:
Bigelow Aerospace
A Las Vegas firm making expandable space station modules.
Blue Origin
Founded by Amazon.com's Jeff Bezos, the company is developing a manned sub-orbital vehicle.
Sea Launch
Has performed 30 launches.
Virgin Galactic
Virgin recently inaugurated its spaceport in New Mexico.
Over Growth
Japan — 
MEDICINE
Manufacturers that use rare-earth materials aren't the only ones fretting about depending too much on China's natural resources.
In Japan, prices of plant extracts used in herbal medicine have shot up recently. "Speculative trading is partly to blame," says Fumiya Touchi, a spokesperson at Kracie, a Tokyo-based herbal medicine maker, "but some fear China might curb exports."
---
HERITAGE
Back on the road
Italy — 
MOTORCYCLES
Established in 1921 when the motorcycling industry was in its infancy, Moto Guzzi is now the oldest European manufacturer in continuous production. Yet, despite its history of racing success and a series of ground-breaking technical innovations, the company faced closure under a financially stricken Aprilia, before being acquired by Italian scooter giant Piaggio in 2004. Piaggio is investing more than €25m into reviving the brand, restoring its historic Mandello del Lario plant and releasing a new line of motorcycles in 2011/12. The new line will revisit classic Guzzi models and enter new areas, with an overall shift in emphasis from speed to leisure.
---
IN NUMBERS
Start-up nation
Guatemala — 
EMPLOYMENT
Seventy-five per cent of Guatemala's economically active population – a total of 4.9 million people – are working "informally". The other 25 per cent can consider themselves lucky to have landed a formal job. It's a situation that has sparked the entrepreneurial spirit among Guatemalans.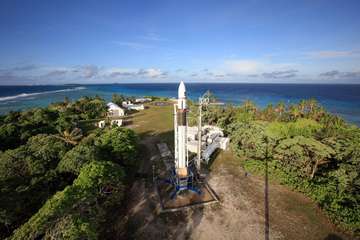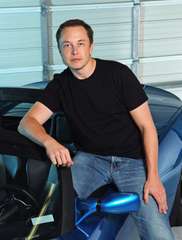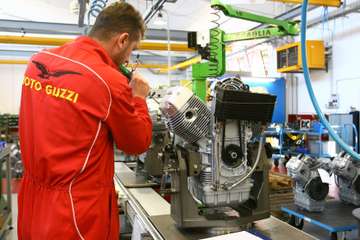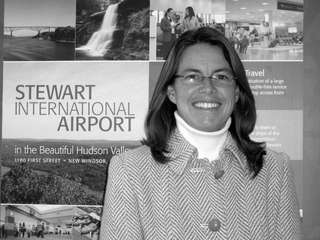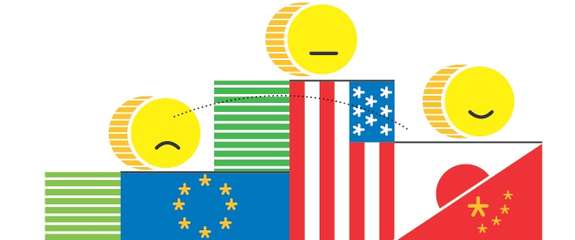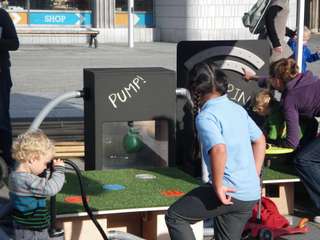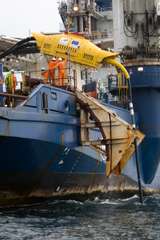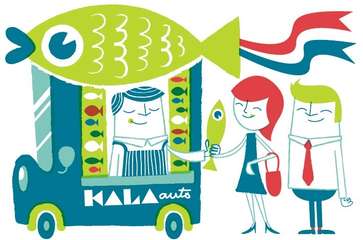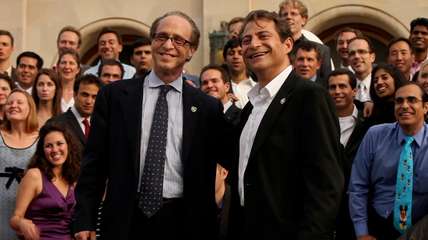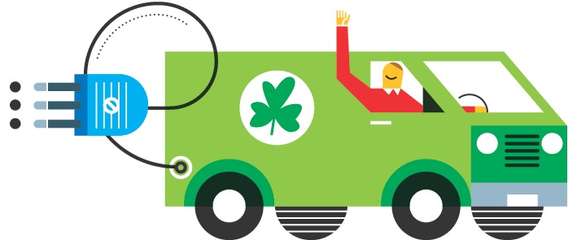 17 per cent of Guatamalans see themselves as entrepreneurs – the highest number in a study by Global Entrepreneurship Monitor.
57 out of 100 Guatemalans interviewed see an opportunity to start a business.
26.8 per cent of Guatemalans older than 18 are entrepreneurs.
51 per cent of the entrepreneurs are women.
46 per cent of them don't have a basic level of education.
44 per cent of business owners started their projects with $1,250 or less.
---
Q&A
Dianne Ehler
General Manager
Stewart International Airport
It may be 95km north of New York, but Stewart International Airport is emerging as the region's secret weapon to beat airport congestion.
What is the airport's competitive advantage?
We are underutilised. Kennedy and Newark have no available take-off/landing slots; we do, so market entrants can access the region.
But considering the distance to the centre of New York, will carriers want to serve Stewart?
Yes. We're far less crowded and more efficient than the big guys.
JetBlue already serves Stewart and you're eyeing other low-cost carriers. Why are these good?
We see how secondary airports developed in Europe around low-cost carriers and this is a model we support.
---
The total wealth of Asia's high-net-worth individuals – those with at least $1m (€750,000) in liquid assets – has grown to $9.7trn. Europe's richest are worth a mere $9.5trn, while Americans still constitute the wealthiest region with 3.1 million high-net-worth individuals worth $10.7trn in total.
---
REGION TO WATCH
The green coast
UK — 
ECO TECHNOLOGY
The British coastal county of Cornwall is looking beyond its tourism and agriculture economies to become a hot-house of ecological innovation. Home to the world's largest wave-energy testing facility, the Wave Hub, and Dott Cornwall's Serious Play, a project to develop energy-harnessing playgrounds (right), the region of half a million inhabitants is punching well above its weight in the sustainability arena.
Dott Cornwall's Andrea Siodmok says: "The local council wants Cornwall to be a green peninsula. They're cutting red tape so green technology businesses can thrive here." The University of Exeter's new €35m Environment and Sustainability Institute opens in 2012, and Cornwall Environment Consultants will launch a network of pioneering solar farms with integrated sheep grazing and wildflower cultivating zones.
Cornwall's green operators:
Wave Hub
Has placed Cornwall in prime position to become a global leader in renewable marine energy.
Engineered Arts 
Creators of exhibits for The Eden Project, this automata company also counts Nasa as a customer.
Green Cornwall
A council-led programme lobbying government to allow councils to run solar parks and wind farms to generate income.
Cloud Nine Living 
Luxury eco-homes made from sustainably sourced timber.
Eco Design Challenge
Children devise design solutions to lower their school's carbon footprint. The winning school receives a grant to implement the idea.

---

WHERE TO INVEST
Northern risk
Canada — 
VENTURE CAPITAL
Canadian venture capital remains notoriously risk-averse when it comes to financing innovation, but the Natural Sciences and Engineering Research Council of Canada (NSERC) – a federal agency that dispenses C$1.1bn (€811m) in academic grants annually – hopes to fill the gap. The country's largest source of investment in cutting-edge research, NSERC is doubling the number of private companies that partner with scientists (from 1,500 to 3,000), while giving more consideration to smaller firms previously left out.
"Big firms like Bombardier or Research in Motion can afford to take the long view," says Dr Suzanne Fortier, NSERC's president. "But small companies are at a demanding stage of their growth, with little time or money to waste. As a country we can up our game when it comes to innovation if we give them better tools."
Focus for funding: NSERC will be ploughing most of its funding into industries where it believes Canada can be a global leader – energy, Arctic research, information technologies and water.
---
Dynastic Rule
Italy — 
FAMILY BUSINESS
Big business in Italy is still all in the family. According to the annual report from AIdAF (the Italian Association of Family Businesses), the majority of firms with at least €50m in revenue are in the hands of a dynasty. And while multinationals have shed 20 per cent of their Italian workforce during the financial crisis, employment at Italy's 4,200 largest family firms has remained steady.
---
Superhero class
California — 
EDUCATION
For $25,000, it's possible to learn how to save the world. Silicon Valley's Singularity University, founded by futurist Ray Kurzweil (left) and X Prize Foundation head Peter Diamandis, aims to solve issues like global warming by teaching students about the latest innovations. Supported by Google, it is based on a Nasa campus. The deadline for the summer course is 15 March.
---
A fin Idea
Finland — 
FOOD RETAIL
In Finland, an old business model with a new twist has become a big success. Kala-Auto – Finnish for "fish van" – is exactly what it sounds like: a van driving around neighbourhoods selling fish. The company was founded in 2006 by Marc Ericsson and Kenneth Kilbäck, and its sales have increased by 50 per cent every year. "Finnish supermarkets don't have a good selection of fish," says Ericsson, "which is why people think our exclusive selection is fantastic." Finns have taken to Kala-Auto hook, line and sinker.
---
Emerald Isle goes greener
Ireland
Keen to market itself as a leader in green energy, Ireland has announced grants of up to €5,000 for electric cars, available from January 2011, as well as the installation of 3,500 charge points nationwide.