Report / Ireland
Celtic tiger feat
Ireland has had a disastrous recession. But the erstwhile Celtic Tiger is licking its wounds and there are signs that the lessons of the past 10 years have been learnt by businesses willing to seize the opportunity for a rebirth.
There are many ways to express economic malaise in a country: rising unemployment, contracting GNP, imbalances in immigration and emigration. To the traditional criteria we can, perhaps, add a new index: the number of sell-out theatre performances by an economist.
By this measure, Ireland's woes are calamitous. David McWilliams, a forty-something former investment banker turned author and broadcaster, has done 30 nights at Dublin's Abbey Theatre and is heading out on a 14-date national tour.
"What has happened to Ireland is a disaster," he begins, over a pre-show coffee before the first of two shows at the 300-capacity Pavilion Theatre in Dún Laoghaire, south of Dublin.
It is an assessment confirmed by a glance at Ireland's accounts: most of the numbers are incomprehensible, and those that are comprehensible are terrifying. Ireland has spent in the region of €45bn attempting to rescue its crippled banks. Its budget deficit is equivalent to 32 per cent of GDP. Unemployment has reached 13.5 per cent. Around 400,000 of its 4.5 million citizens are marooned in homes worth less than their mortgages. The headline figure wrapping up Ireland's debts, calculates McWilliams, is €199bn.
"What happened during the boom," says McWilliams, referring to the so-called Celtic Tiger years of the late 20th and early 21st centuries, "was that we stopped being a country with a banking system, and became a banking system with a country attached."
The rest of his conversation, and most of his show, disdains blame and self-pity and focuses on progress and self-reliance – on what Ireland does next. "We're not bust," he insists. "Our banks are. We need to stop being such chickens. Our problem has always been that we want to be liked. The Irish have a tendency to believe in human decency and that means you're always going to give in." McWilliams is half-joking, as he often is – his books and shows also sell because they're funny.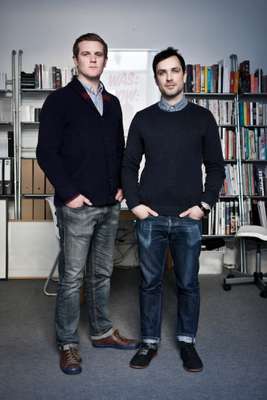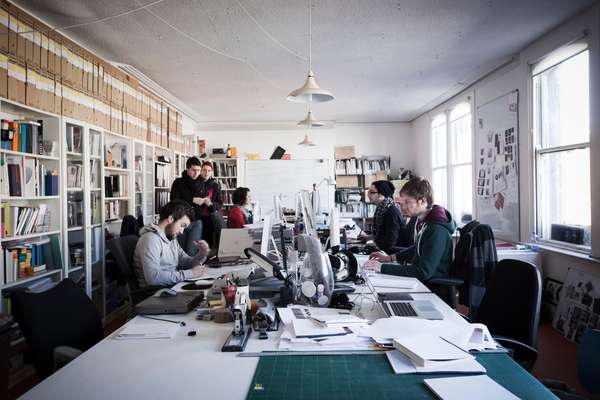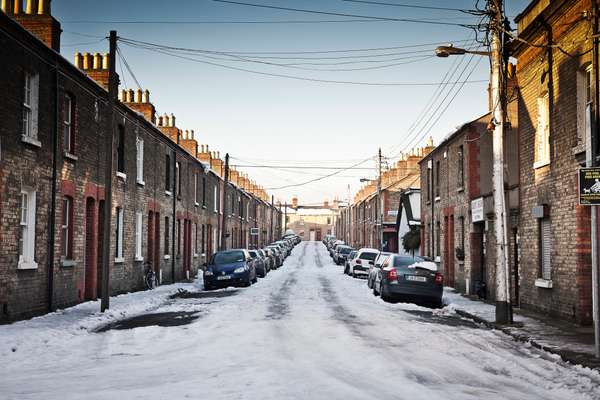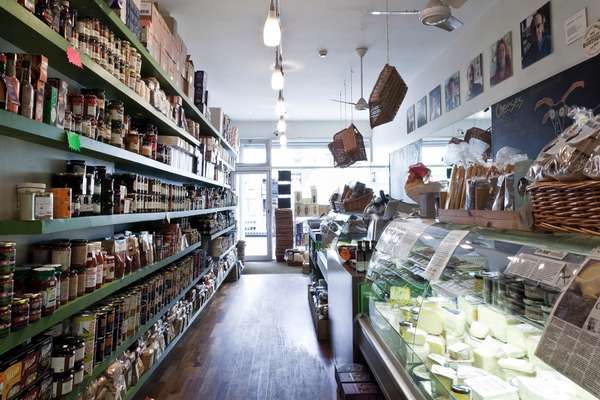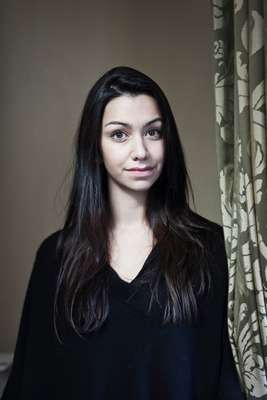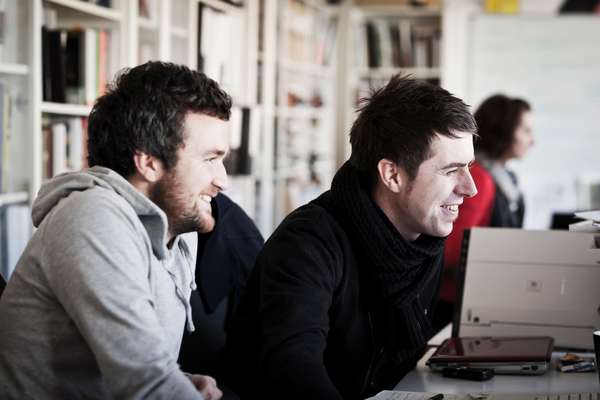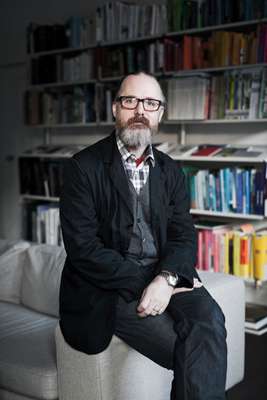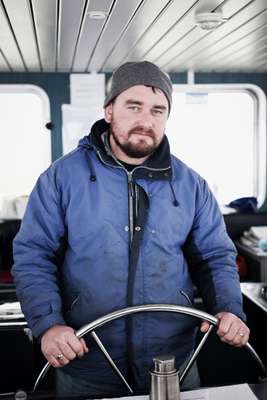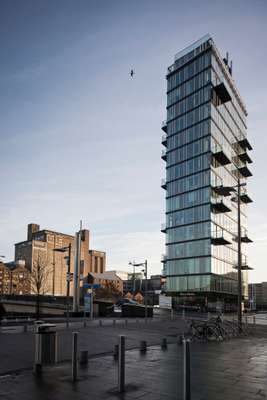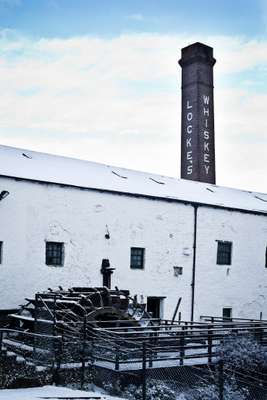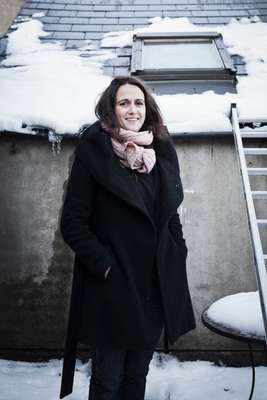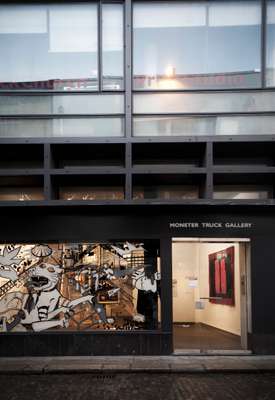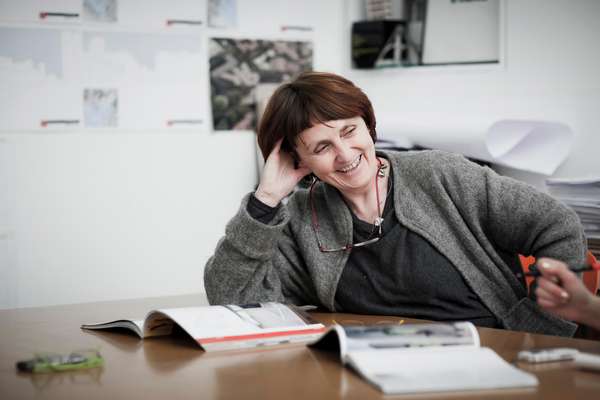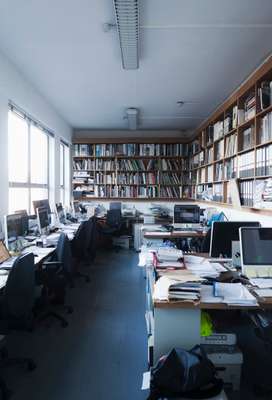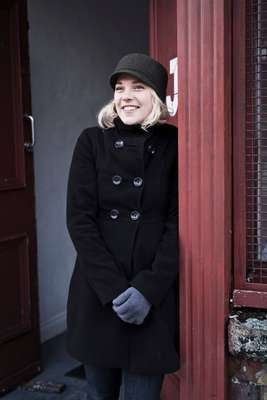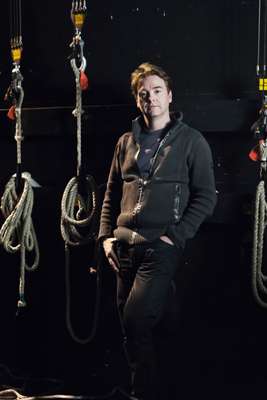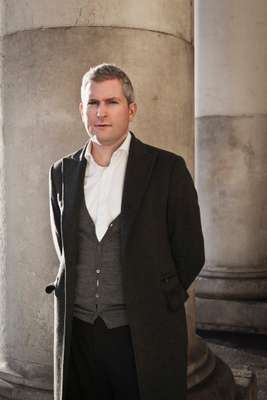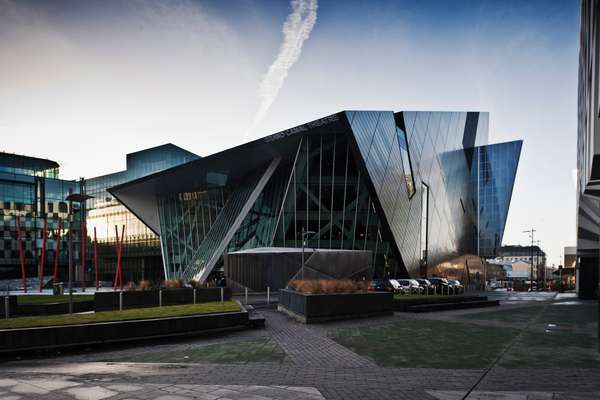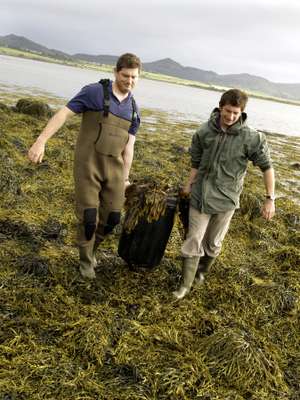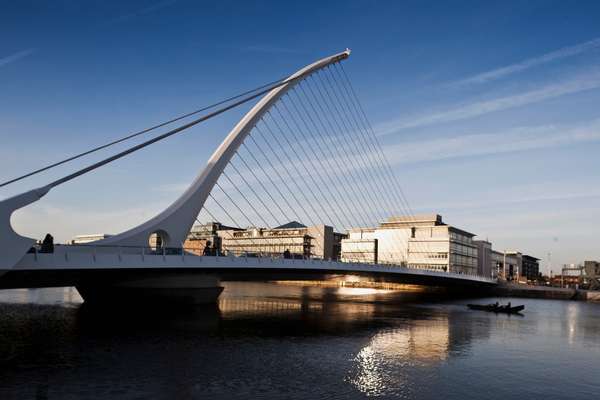 On stage, he outlines a robust prescription for Ireland. Default on the debts and negotiate hard with creditors, he says. Accept that leaving the euro would not be the worst that could happen. Forgive some of the personal debt accrued by the Irish in the hyper-consumptive boom years, especially by first-time homebuyers now shouldering a lifetime's negative equity. Turn firehoses – metaphorical, though one perceives an appetite for literal – upon Ireland's cosily corrupt political classes. Arrest the bankers who committed demonstrable crimes. Enlist Ireland's vast and exuberant diaspora. Encourage artists and entrepreneurs, and recognise the crossover between them – cinema, he reminds us, was brought to Ireland by Joyce. He finishes by noting that, in the hour or so he has been talking, Ireland has gone another €600,000 further under. "The time is now," he says. "This is a glorious opportunity." McWilliams exits to a standing ovation.
There was a time, not long ago, when the "Irish interest" shelves of a bookshop such as Dubray, on Dublin's Grafton Street, would have been largely devoted to the eternally romantic pantheon of poets, playwrights and revolutionaries who had made Ireland what it was. Today, those shelves teem with tomes written more recently, bristling with titles such as Enough is Enough, Ship of Fools, Bust, Banksters, Snouts in the Trough, The House Always Wins.
Ireland's steep rise from amiable backwater to surging 21st-century boom nation – and no less precipitous plunge into the abyss – still takes some understanding. It is difficult, given Ireland's enthusiastically self-promoted appetite for cheerful bibulousness, to rise above obvious metaphors of rueful mornings after riotous nights before.
"We are a country that has woken in a strange bed with one eyebrow shaved off," says Martin Mackin, a former general secretary of Fianna Fáil, Ireland's ruling party, which is bracing itself ­ for polls early this year. He runs Q4, a Dublin PR firm, advising local and foreign ­corporations. "There's a tentative re-­engagement," he says. "Our clients realise things aren't going to get better if they stay in a bunker. The question is whether we're actually going to do something or lapse into that classic Irish thing of just talking about it at florid length. It's important that we don't let the crisis go to waste, if you like."
In conversations with Irish people, the most startling themes are the ones that are not heard. There is little discussion of emigrating, as generations of Irish have (though this may be because all the leavers have left – McWilliams's show noted that 70,000 young Irish people departed in 2010). Few blame anybody but themselves for the hysteria that attended Ireland's boom, particularly over property. "I did not," sighs one victim spending an unplanned retirement as a taxi driver, "have to spend half a million euros on a one-bedroom flat overlooking a motorway." And nobody recognises their country in the international coverage of their crisis, with its grim focus on "ghost estates" – the modern ruins left by the housing mania, doomed to remain unfinished, which have become the image of Ireland's crash.
Ivan Pratt, of the family that owns iconic Irish homestore Avoca, says: "The records we set two or three years ago are going to stay for a while. But we've got to get over ourselves. For 10 years, people have been talking about nothing but how much their house was worth, and we can do so much better than that."
Even in less Mammon-driven fields, there is acknowledgement that the lancing of Ireland's bloated boil has had benefits. Miranda Driscoll, who runs a gallery-cum-venue called The Joinery, says, "art scenes and underground music thrive in recessionary times – and most artists were struggling anyway." The Joinery's national and local government funding has been cut from €10,500 to €3,000 but she shrugs. "We just have to put on more shows, more gigs," she says. "Next year we'll be twice as busy." All over Dublin, she adds, collapsing rents and surplus houses and offices are encouraging new galleries, venues, shops and restaurants.
Most surprisingly, there is even optimism in the last place you'd expect to find it in Ireland: property. "We still love our property," says estate agent Felicity Fox. What needs to happen, she says, is for Ireland's terrified banks to start acting like banks again – although, ideally, with a little more decorum than they displayed during that surreal interregnum a few years back when 110 per cent mortgages calculated on 10 times earnings were not instantly recognised as lunacy. "What the Celtic Tiger did," says Fox, "was made us industrious. We worked hard, and I think we miss that. We've learnt a lesson but we're bursting to get back out there."
The companies that survived the crash are those, such as Des O'Mahony's hotel booking website, bookassist, that expanded only as far as income permitted and never borrowed a cent. O'Mahony, a physicist by training, employs 54 people in six offices across Europe. "People still want to work here," he says. "Google, eBay, Apple, Facebook, Twitter, LinkedIn – they're all in Ireland or looking at it, and why wouldn't they? Wages are lower, corporation taxes are still low, and there has been massive investment in education and research."
At Merrion Pharmaceuticals, where profits were up 363 per cent in 2009 and jumped up a further 63 per cent in the first half of 2010, CEO John Lynch is similarly bullish. "We're a flexible, hard-working, motivated people," he says, at the company's new HQ in Dublin's Citywest Business Campus. "And you can't underestimate the Irish brand. I've never met anyone who wasn't happy to meet Irish people."
That asset – the world's idea of Ireland – may yet prove its most valuable. This is a nationality ardently desired and shamelessly appropriated by many. Even if it is on the strength of books never read, historical events barely comprehended, family links hardly credible, millions of people around the world – about 70 million, according to McWilliams's spiel – perceive themselves in some measure as Irish, and they are usually pretty vocal about it, secure that declarations of Irish allegiance rarely provoke a hostile response (except, ironically, in portions of Northern Ireland).
The question of whether Ireland's recent turbulence will damage that is best put to someone who has thought more about Ireland's image than most. In 1996, Ciarán O'Gaora worked on the advertising campaign Tourism Brand Ireland. In the office of his firm, Zero-G, he considers a hypothetical relaunch.
"The common knowledge is that this is a green and pleasant land inhabited by warm, convivial people. That endures," he says. "There's also a manner of working – informal, a little iconoclastic. So our brand can withstand knocks. If you're known for pristine efficiency – like Germany, say – every chip demeans you. But with something more rugged, every dent makes it truer to itself. What happened in the boom was that we lost confidence in our own metrics for success. So, this is an opportunity for Ireland to reconnect with the character of its people."
It's a fine line between optimism and deluded denial. Ireland's problems are real and formidable. But if ever, you end up thinking, there was one country that could talk its way out of anything . "My honest feeling?" says O'Gaora. "This isn't a recession. It's a renaissance."
Listons is a foodie pitstop for residents and office workers in Dublin's Portobello area. Since opening in 2000, the shop has become known for its wide range of more than 4,000 mostly locally sourced products. "Ireland is famous for its quality food products – we have a lot of organic farms down south in Cork," says owner Karen Liston who opened the shop to fill the gap for good food at a reasonable price in the area. Like many businesses, Listons has felt the effects of the downturn but smart decisions, such as introducing special deals, seem to have worked.
Founded 30 years ago by Yvonne Farrell and Shelley McNamara, Grafton Architects survived the worst year in its history in 2009. It was forced to move to smaller offices in Grafton Street and let half the staff go. Keeping the business small, having a committed team, working on more international projects and being inventive with the budget turned out to be the winning strategy for Grafton. Its Universitá Luigi Bocconi was named World Building of 2008 and it's now working on the faculty of economics for the University of Toulouse.
Dublin-based studio Brown Bag Films won its second Oscar nomination for Best Animated Short Film in 2010 for Granny O'Grimm's Sleeping Beauty. Against all the economic odds, 2010 proved to be one of the most successful years for the company. What started in 1994 as a two-man studio today employs more than 60 full-time staff. Working on new projects for Disney, BBC and Nickelodeon, Brown Bag produced 26 hours of animation last year, and it also opened its first office in Los Angeles.
The country of Shaw, Wilde and Beckett is to get its own Academy of Dramatic Art at Trinity College in Dublin, filling a gap since Trinity's acting degree was ended in 2007. Developed in association with the Royal Academy of Dramatic Art in London, the new Lir academy is partly funded by the Cathal Ryan Trust, in memory of the late son of Ryanair founder Tony Ryan. "We aim to create a training academy that will boost Ireland's once world-class reputation in the dramatic arts," says Danielle Ryan, a board member. The first intake of students is scheduled for September.
Conor Nolan and David Wall started their web and print design studio, called Conor&David, in early 2006. "Despite the recent boom of web companies, the market is still big and growing," says Wall. The designers are working on a studio handbook for architecture students in collaboration with the School of Architecture at University College Dublin and in December, welcomed its first employee. "We are getting commissioned more and don't want to be short on staff. However, we'd like to keep it small and in the family," says Nolan.
Established in 1987, Cooley is the only independent Irish whiskey distillery in the world. John Teeling set up Cooley with the aim of returning the traditional Irish industry to its former glory, using centuries of local knowledge. With 92 per cent of its €14.2m turnover from international sales in 2009, Ireland's recession has not affected Cooley. "Our strategy is to keep the brand boutique, targeting new whiskey markets," says Teeling's 29-year-old son Stephen, who with his brother Jack bring modern knowledge to the traditional Irish industry.
Having lived in London and New York, John Bohill and Cathal Sheehy saw the global financial crisis as an opportunity to return to Ireland to participate in its restructuring. Along with Dublin-based banker Dan Ennis, they set up their private equity group, Kish Capital, in 2009. "Kish is about attracting and structuring international sources of capital into the great vacuum which now exists in Ireland as there is no local liquidity," says Bohill. "Ireland is a small, open economy – it needs to adhere to international realities, not the other way round."
Voya spa centre, run by brothers Mark and Neil Walton, opened in 2002 in the village of Strandhill. Using treatments made from local seaweed, the spa welcomes up to 35,000 visitors annually. In 2007 the company launched a cosmetics range, made of hand-harvested certified organic seaweed. Sales have grown at 70 per cent a year and are expected to double in 2010. "The seaweed is not unique to Ireland, but we have probably the largest biomass because it needs a particular temperature range and an active wave motion," says Mark.
Nestled in the remote Aran Islands on the west coast, Inis Meáin Knitting Company was founded in 1976, combining local resourcefulness and skills to carry on the Irish tradition of quality knitting. Today 16 of the island's­ 200 inhabitants are employed by the company, which produces two collections a year, all locally designed. The garments are hand-made, using high-quality Irish wool. "Our strategy is to grow slowly and quietly, keep it low key," says founder Tarlach de Blácam. Turnover at the company increased by 30 per cent in 2010.