Culture / Global
Culture
Briefing
Our favourite new music releases, films and books. And culture editor Robert Bound's column on tear-jerking Hollywood films.
Going through the emotions
Hollywood does it brilliantly, manipulating our feelings whatever we actually think of a movie. But it's exactly what we want.
By Robert Bound
I might need my head looked at. On a recent flight to Miami I cried while watching Get Him to the Greek. I know. Get Him to the Greek – a film in which Jonah Hill's record-label flunky has to get Russell Brand's louche and mendacious rock star to a comeback gig, on time – is clearly a work of unalloyed genius, pathos and poignancy and a lesson in the timeless craft of storytelling. Get Him to the Greek is a work of art that will surely, when interrogated by the long lens of history, deserve to have its face – Russell Brand's leering boat race – carved into the Mount Rushmore of high culture alongside Sex and the City: The Movie and Ice Age II (two other classics that have struck a deep emotional chord, when on a plane, with this writer). That's all beyond question. But flying to Miami? Oh no; you only ever get to weep on the way back. It's all about the night flights; it's all about those red-eyes that give you red eyes.
There's definitely something about crying on planes. Is it the altitude? Is it the pang of mortality promoted by shooting along at 600mph, 35,000ft above the earth? Have you just kissed goodbye to someone you love? Or is it your simmering, mewling hangover that's settling in like valley mist?
It's probably all of the above, but think of the films themselves; they're all of a certain type. British Airways pigeonholes its inflight entertainment predictably enough: Eat Pray Love (drama), Inception (thriller), Sex and the City 2 (comedy – What? That's what I call a drama), Get Him to the Greek (comedy, granted, but in the Shakespearean sense). The thing is: they're all mainstream, they're all blockbusters and so, mostly, they share a format; there's a lot of celluloid DNA being re-circulated by the in-flight air-con; specifically, these films are all definitively sentimental. In its way The Expendables, a tongue-in-cheek action movie starring all the heroes of the genre is just as sentimental as Eat Pray Love or Shrek Forever After.
In-flight entertainment is a reliable mirror of the popular, a lesson in the dramatic formula of the blockbuster, complete with the ultimate cliché, the Hollywood ending. Have this: a journey, a crisis, a test, return, redemption (redemption in the form of a wedding, please, we all want it to end in a wedding). This is how we like it, how you like it, unless you're huffily working your way through the nine hours of Krysztof Kieslowski's Decalogue on your laptop.
I feel for the cardiac health of nations of multiplex attendees; the heartstrings of the average popcorn-chugger must have been pulled to a near fatal point of non-elasticity. The tears-on-leaving-cum-happy-ending racket's taken over every movie theatre in every mall and every seat from 1A to 55G.
And it's not just the schmaltz-pedlars who are guilty. "One must have a heart of stone to read the death of Little Nell without laughing," wrote Oscar Wilde of Dickens's overwrought ending to The Old Curiosity Shop.
This is where the Lord of the Rings channels the The Odyssey, where Get Him to the Greek shares a bed with Shakespeare. Film people call it "the quest" and it's Greek, of course; it's Homeric. Just as you're passing over the blinking lights of a city in northern Russia on your way to the fields of Cathay for a business trip, you're following a quest set down by Frodo and Odysseus and Rosalind and Orlando and Aldous bloody Snow.
They're a sort-of genre now. We'll happily squeeze into our seat, order our bloody mary and watch Dinner for Schmucks, employing the timezone-defying caveat that it's a "good plane film". Not really. It's just a good, plain film. And then there's that bit where Steve Carrell cuts off David Walliams' "favourite" finger with a sword. That always gets me welling up.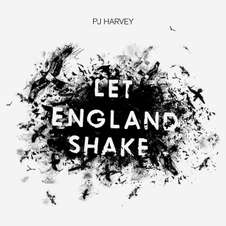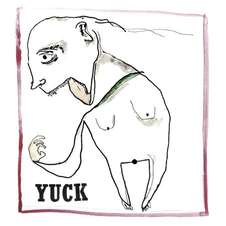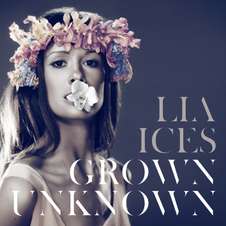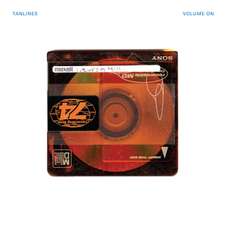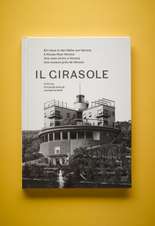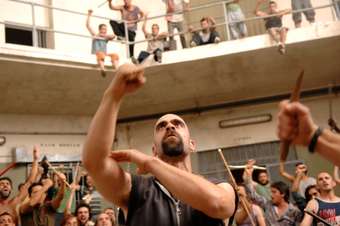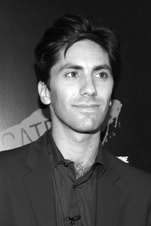 Let England Shake
PJ Harvey
There are prolific artists whose returns are often described as "interesting", but how many could you always describe as "good"? Harvey's poetic, inventive, restlessly intelligent spirit abides in a record of memory and haunting beauty.
Grown Unknown
Lia Ices
In our mash-up of a musical world, where the hell did this come from? This beautiful debut seems to exist outside time and fashion, inhabiting a space reserved for soulful one-offs (perhaps a cosy bar occupied by Vashti Bunyan and Karen Dalton). Built around Ices' snow-clean vocals, strings and a beat or two, this album's chamber-soul makes for a bewitching masterpiece.
Yuck
This wonderfully named outfit are on Fat Possum, which means guitars, and lots of them. On their debut, this itinerant bunch do lots of different things with their six strings. The default is wistful, literate shoegazing dream-rock. It's a band channelling Glasgow's vision of West Coast rock – jangly guitars, every tune a tune and harmonies to keep you warmer than your cardigan. Yum.
Volume On
Tanlines
More naming brilliance here from the NYC producers who keep their patchwork quilt of bits, pieces, beats, beeps, remixes, offcuts and collaborations well mixed up. It's phenomenally good-humoured, high-energy stuff, too – when you base your whole deal on sweet, sticky synths and electro-tropicalia you're entered straight into the final heats of life's dance-off anyway.
Bookshop
Bruges [BOEKHANDEL DE REYGHERE]
Boekhandel de Reyghere in the market square where hitmen Colin Farrell and Ralph Fiennes chased each other to death in the 2008 Irish comedy noir In Bruges is the oldest family-owned bookstore in Flanders. Founded in 1888, it offers 14,000 titles in six languages and there's also a wide range of international dailies.
dereyghere.be
Boekhandel bestsellers:
1. Erewoord (Promise) by Pieter Aspe
2. Congo by David Van Reybrouck
3. Laatste Liefde Van Mijn Moeder (The Last Love of my Mother) by Verhulst Dimitri
The Journey of Anders Sparrman
Per Wästberg
Mixing archives and personal knowledge of South Africa, writer and member of the Swedish Academy of Sciences Wästberg recounts the journey of Swedish natural scientist Anders Sparrman, who travelled the globe in the 18th century to make groundbreaking discoveries. He made his name in South Africa by discovering species new to science. Along the way he experienced love and felt a growing sympathy for the oppressed populations he encountered.
Gonzo: A Graphic Biography of Hunter S Thompson
Will Bingley and Anthony Hope-Smith
London-based graphic novel publisher SelfMadeHero expanded its repertoire into biography in 2009. The addition of "American hedonist" Thompson to the roster is a comic coup, taking a grey-tone tour of the author-journalist's life from Louisville upbringing to his eventual suicide.
Love in a Bottle
Antal Szerb
This selection of stories and novels by Antal Szerb associates the themes of romantic desire and loneliness with his very own sense of subtle irony, which highlights the Hungarian writer's perspicacity throughout the whole book. While Szerb has been best known for his novels Journey by Moonlight and the Queen's Necklace, it was translator Len Rix's choice to select these novels, set varyingly in mystical times and in the early 20th century, to bring them to the rest of the world.
Doonesbury and the Art of GB Trudeau
Brian Walker
Forty years after New York-born Garry Trudeau's comic strip Doonesbury first went national, with syndications in 28 major US newspapers, including the Washington Post, the LA Times and the Chicago Tribune, comes a tome documenting some of its finest moments. This is political satire of the highest calibre, and this book includes some of the cartoonist's most memorable strips, where we can see him comment in his unique style on everything from the Vietnam war to the controversial recount of the Florida vote in 2000 that won George W Bush his presidency. Commentary from comic historian Brian Walker, as well as from Trudeau and his trusted team of collaborators, makes these cartoons even more vivid.
The War for Late Night
Bill Carter
A close look inside NBC's struggle to maintain its ratings amid the drama sparked by Jay Leno's prime-time shift and Conan O'Brien's The Tonight Show induction – the tug of war that changed late-night television in the US. "Conan got screwed. I got screwed. This is TV," said Jay Leno in a recent interview when asked about his small-screen debacle. This book gives the readers a blow-by-blow account of how it happened.
Q&A- Henry Joost, Nev Schulman and Ariel Schulman
Catfish (DVD)
Don't let the title deceive you: this gripping documentary is unrelated to anything pescatorial. Produced by the same team behind award-winning documentary Capturing the Friedmans, it follows the journey of New York-based photographer Yaniv "Nev" Schulman and his Facebook relationship with a gifted child painter called Abby that evolves into a web of intrigue.
How did the movie happen?
None of the movie is planned. Events happened to me just like in the films and my brother Henry happened to be around and film me. We never imagined the story would turn out to be this unusual
How did you market the film without giving away the twist?
We recommend that people go and watch it without any expectations or knowledge as we want the audience to have the same life experience of surprise, nervousness and curiosity that I had in real time.
What is unique about it?
Documentaries aren't generally big box office hits so we were lucky a major studio bought it. Thanks to our producers, as first-time film-makers, we were surprised the 09:30 screening at Sundance was sold out and our movie got bought by a major studio who marketed it as a reality thriller with the expectation that it would be a hit.
Dirs: Christoph Shaub and Marcel Meili
Inspired by the Futurism architecture movement in Italy, Angelo Invernizzi conceived a house in 1935 that would follow the sun's trajectory, guaranteeing constant daylight. This DVD explores the workings of the villa, a 40m-high concrete framework that fully rotates over eight hours thanks to a giant spindle hidden in its base.
Dir: Daniel Monzón
Trapped in prison riots on the day before he begins his new job as prison officer, Juan Oliver poses as a prisoner in a desperate attempt to survive. Daniel Monzón's thriller has won eight Spanish Goya Awards, including Best Film, Best Director and Best Actor and rumour has it, Paul Haggis might be working on the US remake – for good or bad.
Men on the Bridge (Köprüdekiler)
Dir: Asli Özge
Illegal rose seller, taxi driver and a traffic cop – set against Istanbul's Bosphorus Bridge, spanning the divide between Europe and Asia, Men on the Bridge follows the simple yet universal life stories of three young Turks. Inspired by the real life stories of the three main characters, the documentary-like film was shown at more than 30 festivals worldwide, winning Best Film Awards at Istanbul and Ankara.