Property prospectus / Rome
Esquilino
Hidden in the heart of the city, Rome's most multicultural neighbourhood is attracting creatives to its vibrant and intrigue-laden streets.
The Esquilino neighbourhood is a bit of an island. Although it is located in the centre of Rome – walking distance from the Colosseum and south of Roma Termini railway station – the multi-ethnic neighbourhood has managed to remain something of a secret. Fashion designer Sergio Zambon, who has lived here for 15 years, describes Esquilino's vibe as "New York's West Village with a touch of Alphabet City". Here Bangladesh and Chinese immigrants live alongside a growing African and Middle Eastern community, as well as international artists, writers, film directors and traditional Italian families.
Architect Annalisa Bellettati bought here 10 years ago because it was affordable. "Esquilino is a smart place to live," says Bellettati. "I lived in Monti Square but here I could buy a bigger house for the same price. The international community is very attracted to this area." Granted, the neighbourhood is gritty and there is lots of intrigue around the empty clothing and jewellery shops rumoured to be fronts for the Chinese mob. But you can also find Indian and Turkish restaurants, great pizzerias and coffee bars. There is an open-air cinema in the Piazza Vittorio in summer and an open air market where Indian women in saris, Italian nuns and Chinese families shop for eastern spices and Italian foods. All the locals agree: Esquilino is a unique side of Rome.
Esquilino is named after Esquiline Hill on which it stands, one of the seven famous hills in Rome. When the capital of Italy moved to Rome from Florence in 1871, Umberto I built the Piazza Vittorio Emanuele II and it's why the surrounding buildings on the square are in a style more typical to northern regions of Italy. Large porticos shield the pavement from the rain and allow Chinese merchants a good space to sell their wares. Upstairs, grand apartments have been scooped up by artists, directors and filmmakers.
Although Esquilino does not yet have many hip or high-end shops or restaurants, the mix is still very interesting. Local architects are renovating rooftop apartments and commercials are filmed on the streets, adding to the buzz.
---
Passenger numbers at Fiumicino airport have grown by 45 per cent since 1999
BA, nine daily
Alitalia and Delta, daily
Alitalia, daily from Narita
---
Motel Salieri
Via Giovanni Lanza 162, + 39 06 4898 9966
Artist gallery and men's shop selling Raf Simons and Comme des Garçons alongside Roman designers FQR and Japanese Visvim. It's called a motel because clothing and art are considered the guests.
---
A. Guidi
Via Principe Eugenio 6-8, + 39 06 734 3117
Armando Guidi sells socks, men's shirts and even bras, like his grandfather who started the shop in 1929. The interior of the shop hasn't changed a bit and Signor Guidi still uses the wrapping paper with graphics from 1929.
---
Mille Records
Via Merulana 91, + 39 06 445 3738
A tiny historic record shop for music lovers. Everything from old disco records to jazz and classical from New York in the 1950s and 1960s.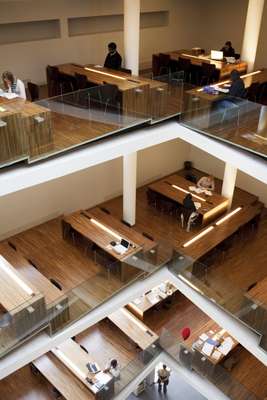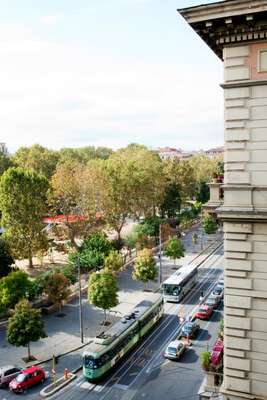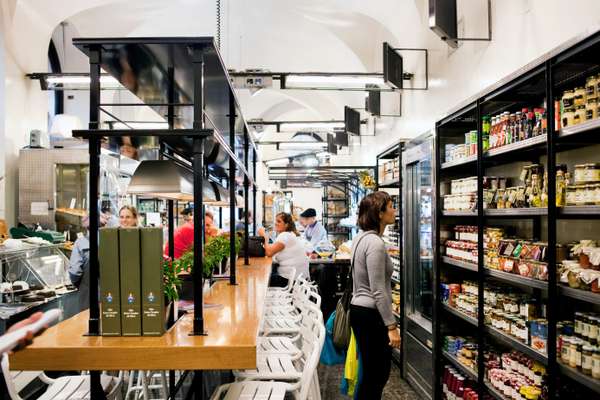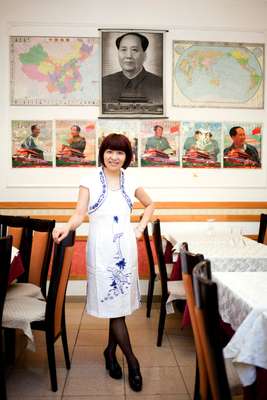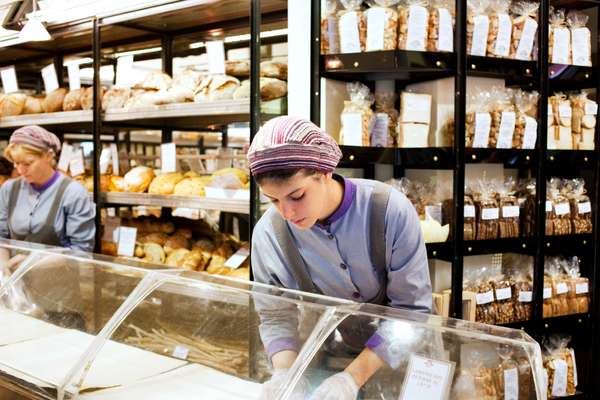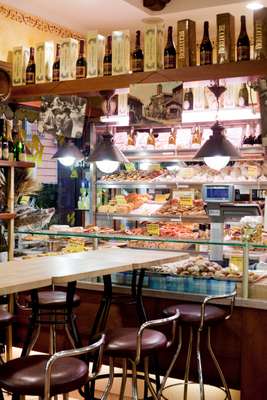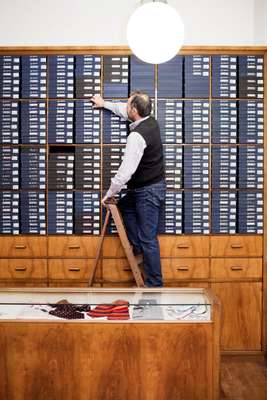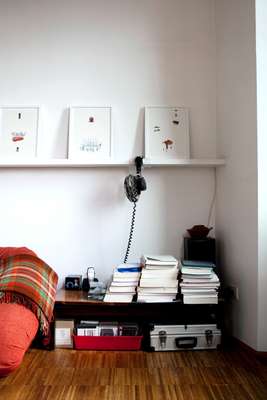 ---
Baldieri Lighting
Piazza Iside 5, + 39 06 7047 6478
This family-run lighting shop carries FLOS and Artemide among many other Italian designers.
---
Mas
Via dello Statuto 11, + 39 06 446 8078
Fascinating assortment of cheap clothes, pillows and shoes. Designers and artists come here for inspiration.
---
Panella
Via Merulana 54-55, + 39 06 487 2344
Beautiful gourmet bakery, pasticceria and shop with a metre-long mortadella and a fabulous selection of pastas, olive oils, jams spices, cheeses and breads from every region of Italy.
---
Pool at Radisson
Blu es. Hotel, Via Filippo Turati 171, + 39 06 444 841
In summer, locals swim in the rooftop pool.
---
Beat Garage
Via Giovanni Lanza 115, + 39 06 488 0038
Sixty-two-year-old Guiseppe Divito can fix any old motorbike or scooter. He also collects everything connected to 1960s music so his garage is a museum for old radios, guitars and he changes/rearranges his collection regularly.
---
Tintoria Arcobaleno Di Bernardi Franca
Largo Brancaccio 92, + 39 06 487 3174
A friendly, top-notch dry cleaners and laundry.
---
Pontificia Università Lateranense
Piazza San Giovanni in Laterano, Citta Del Vaticano, + 39 06 6988 6401
A beautiful new modern library in San Giovanni square at the Vatican University. You'll see priests and nuns from all over the world studying in this modern environment.
---
Hang Zhou da Sonia
Via Principe Eugenio 82, + 39 06 487 2732
The daughter of Chairman Mao's mistress, Sonia is Esquilino's most famous Chinese restaurant owner. It is considered the best Chinese in Rome if you can stomach the celebrity photos and tribute to the Chairman covering the walls.
---
Bar Pasticceria D'Amore
Snc Di Iannella Vittoria C, Via dello Statuto 37, + 39 06 4436 3205
A neighbourhood institution, Bar D'Amore's Marco is the keeper of Esquilino's secrets. He has been serving coffee here for 16 years and knows everyone and everything.
---
Regoli
Via dello Statuto 60, + 39 06 487 2812
Regoli pastry shop is famous for chocolate torta della nonna and a giant star-shaped mille feuille.
---
Roscioli
Via Buonarroti 48, + 39 06 446 7146
Bakery serving homemade food and the best pizza in the neighbourhood. Samir and Antonietta from Puglia are the colourful characters behind the counter. Family owned since 1970.
---
G. Fassi
Via Principe Eugenio 65, + 39 06 446 4740
Oldest ice-cream factory in Italy and a bargain. Three huge scoops for €1.50 and a whack of fresh whipped cream on the top. Every day people queue outside for the shop to open at noon.
---
Trattoria Monti
Via di San Vito 13, + 39 06 446 6573
Locals' favourite restaurant for homemade pasta and the house speciality – tortino – a savoury Parmigiano flan that is surprisingly delicious.
---
€750,000 to €850,000 for a two-bedroom 85 to 90 sq m with terrace
Average price for a basic one bedroom in Esquilino is €380 to €420 a sq m
---
Radisson Blu es. Hotel
Via Filippo Turati 171, +39 06 444 841
While not our hotel brand of choice, the Blu es. Hotel is the only option in Esquilino. Newly designed and built over Roman ruins, the rooms at the back abut the train terminal and are quite noisy but the place is booked year round. The rooftop bar is fantastic in three seasons and the pool is a scene in summer.
Foreigners buying property in Rome must ask for the historic record of the house from the agent and also from the notary of the client. Details about when the roof or electric was fixed or if it needs a renovation are not required by law.
New property laws require the apartment layout to agree with the records on file. Often changes are not registered with with the city and if not, it invalidates the buying contract and the buyer will be fined and have to pay for the plans to be changed (typically €1,000 fine and €1,500 for lawyers to complete paperwork).
Notary fees: 3 per cent
Agent's fee: 6 per cent
Estate agent: L'Agenzia Immobiliare di Gabriella Giampietro
+ 39 06 704 54772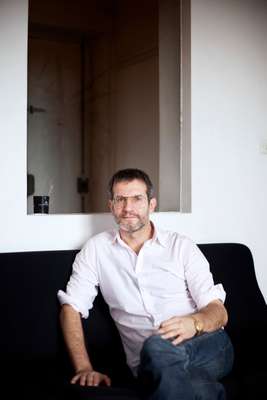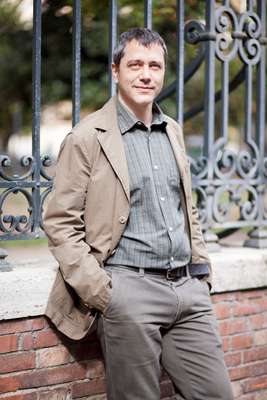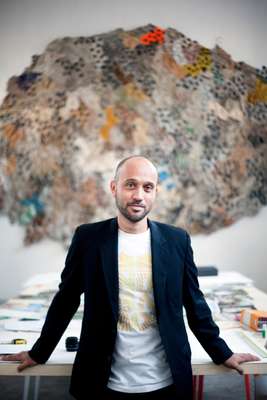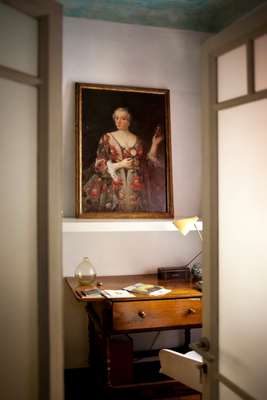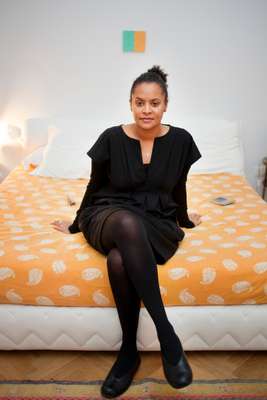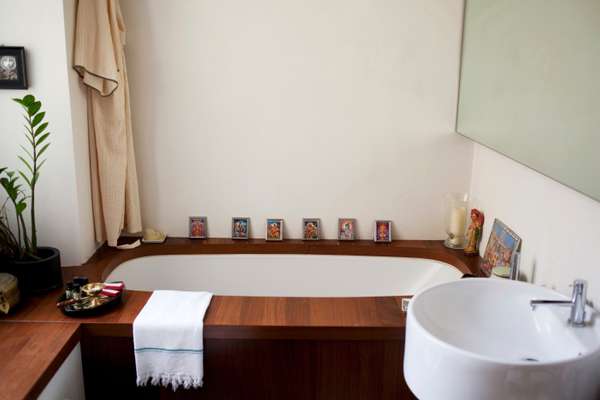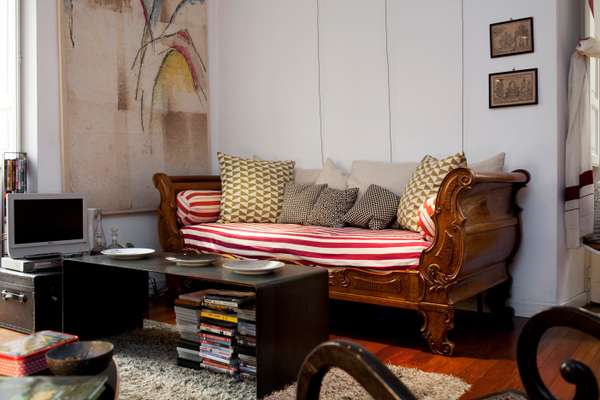 Annalisa Bellettati
39, architect
"My favourite place in Esquilino is the spice market. I'm addicted to Indian food and here you can find everything. In my building there are Iranians working for the UN and old Italian families who moved here when the building was first built in the 1930s."
"The neighbourhood has cleaned up a lot since I moved here 15 years ago. It's a good location and close to the station – it takes five minutes to get to the airport. Italy is so provincial from a food point of view but it's the one part of Rome to get international food."
Sergio Zambon
44, fashion designer
"Esquilino is the first real big city area of Rome. It's close to the station so it feels very central. It's central but still hidden, with a mix of Italian bourgeois, ethnic and cosmopolitan."
Paolo Tamburella
36, artist
"I moved here three years ago from Brooklyn. Esquilino is not like [the rest of] Rome; it attracts artists and filmmakers and is the only area with a mix of other cultures. It's less expensive than New York but still expensive for Rome."
Ilaria Freccia
50, filmmaker
"I moved here 10 years ago from New York. I moved here to find a place with no such specific identity. It's a fascist neighbourhood combined with Chinese mafia, the art world and the next generation of filmmakers. It's not just a beautiful neighbourhood; it's also a tough neighbourhood."