Expo no. 40 / Kish
Expo 40: Iran comes out to play
it was the former shah's haven of hedonism and now the island of kish is being rediscovered as a place where the islamic republic can let its hair down (well, almost).A relatively liberal atmosphere, growing investment, high property prices and a drive to attract overseas businesses and tourists are the ingredients that could open up a little corner of Iran to the world.
Each day at sunset, several hundred holidaymakers on Iran's Persian Gulf island of Kish descend on its northwest shore in an unusual spirit of exhibitionism. Several photo opportunities are available in front of the "Greek Ship" as locals refer to the rusting vessel that was ­marooned a few metres off this desolate coast one foggy night in 1966, when Kish was home only to Arab-­Iranian fishing families. Everyone poses at land's end with the decaying commercial ship in the background, while young women don equestrian riding gear to mount one of several horses brought in to complete the set. Lovers get closer, holding each other tightly and sneaking the occasional kiss, things they would never dare to do in public elsewhere in Iran.
Kish is 19km from the Iranian mainland but feels much further. The island's topography – ringed by coral reefs and with sparse vegetation except for a small forest of fledgling date palms – suggests remoteness; as does the most socially free atmosphere in Iran. This relatively libertine air has led Tehran to pin much of its tourism hopes on Kish as possibly (and perhaps rather fancifully) the Middle East's next major holiday destination able to seize domestic and international visitors away from Doha and Dubai.
And for Iran's leaders Kish has assumed an even more important role, bridging the gap between the country's strict Islamic rules and what is generally acceptable behaviour elsewhere in the contemporary world. Quietly, Kish has become a place where the Iranian system challenges some of its own limits. In the late 1990s, the island got Iran's first (in recent times) billiard halls, bowling alleys and public airings of western music, an early signal of the reforms pushed by then president Mohammad Khatami. Now a far more conservative government is in power, and local residents, foreign property developers and geopolitical strategists are all again looking closely at Kish. This may be the place where Iran's idea of its future reveals itself.
In 1977, Kish opened its first airport which it hoped would welcome Concorde. The long runway's lights illuminated the era's ambitions for the island, then a place of little more than cacti and tumbleweed. The Shah envisioned Kish as a resort for Iran's elite and their foreign guests, who would snorkel along the shore and spend their evenings in a world-class casino.
After the Islamic Republic's rise to power two years later, Kish was neglected because the hotels and nightclubs the Shah had built were viewed as remnants of the western excess that had come to symbolise his reign. But from 1993, pragmatists within the Iranian regime, including Ayatollah Hashemi Rafsanjani, started to recognise Kish's potential for tourism and shipping and designated it a free-trade zone. The island began to bustle with imports of Chinese goods brought in via neighbouring Gulf ports and destined for Iranians who had been denied access to international commerce because of sanctions.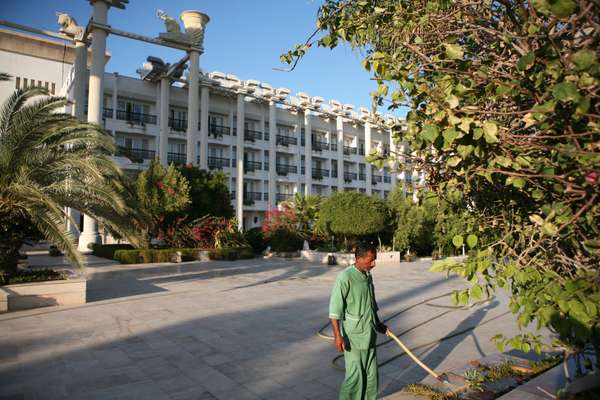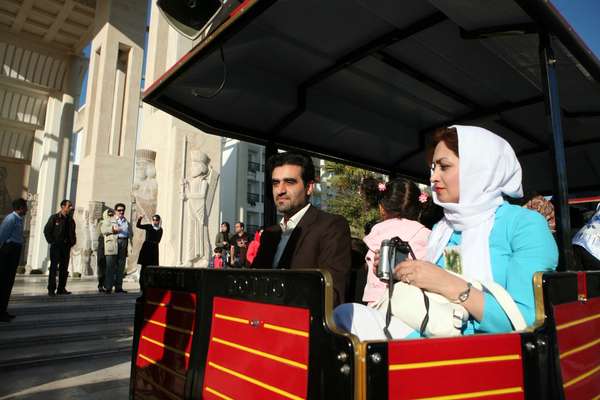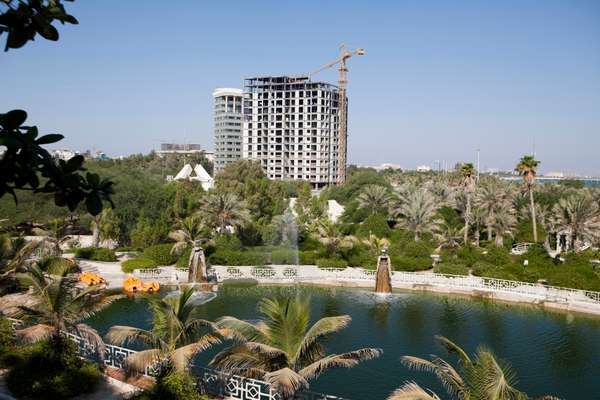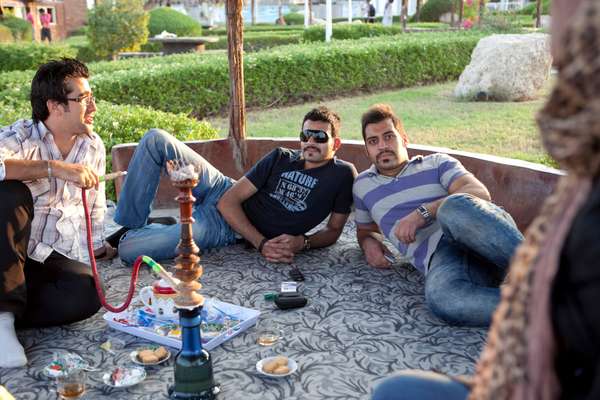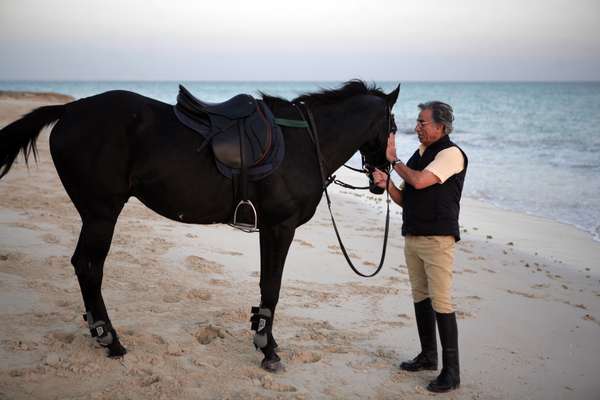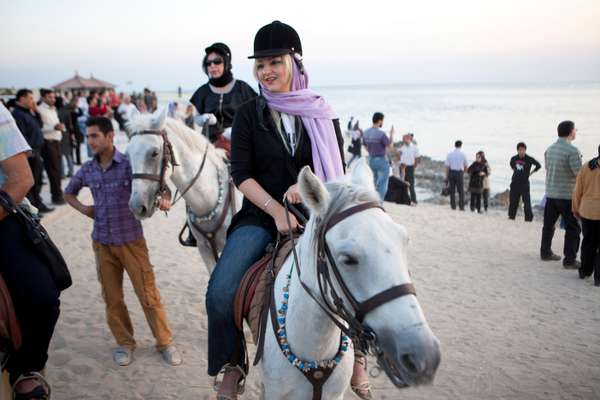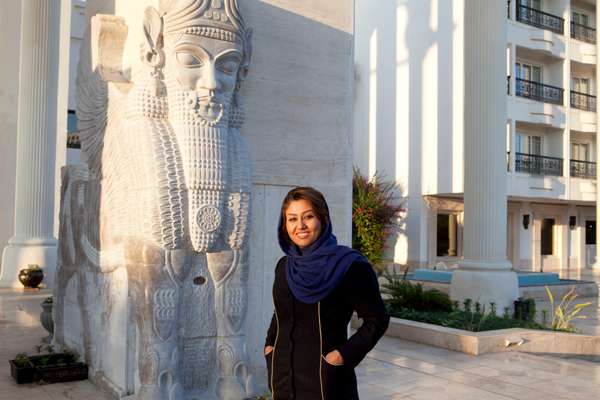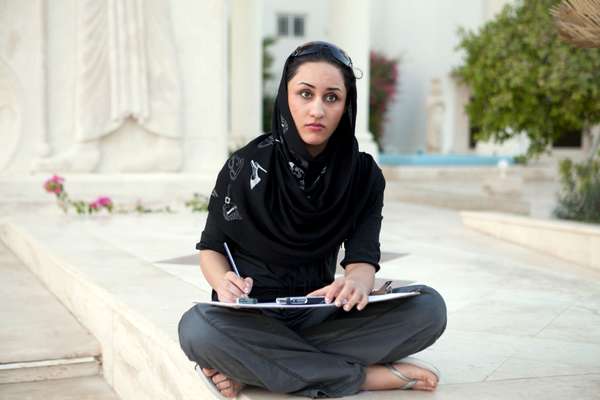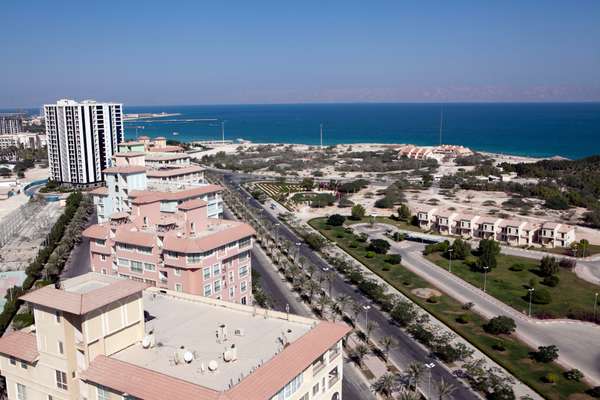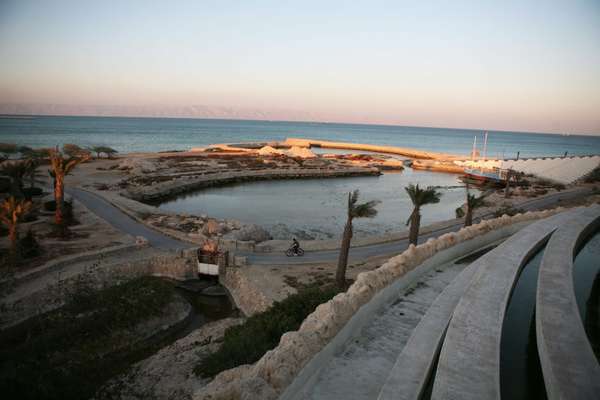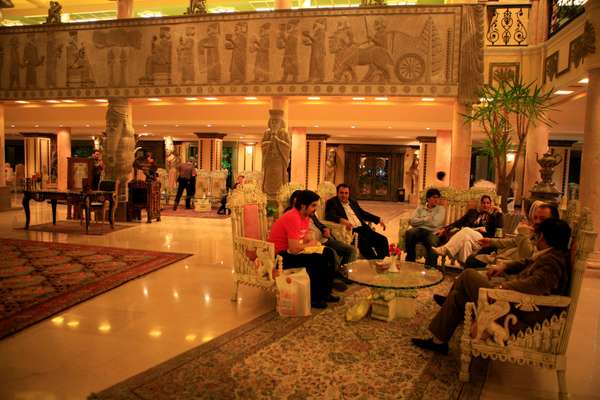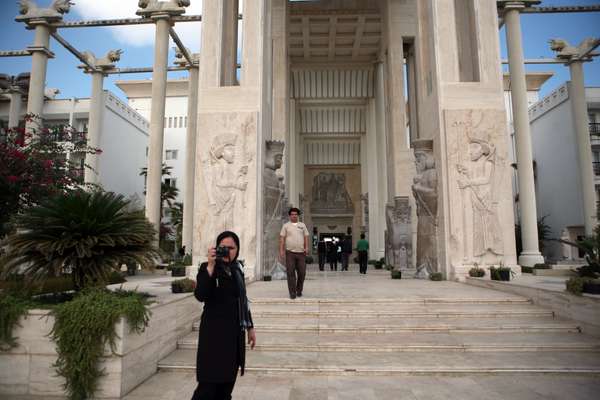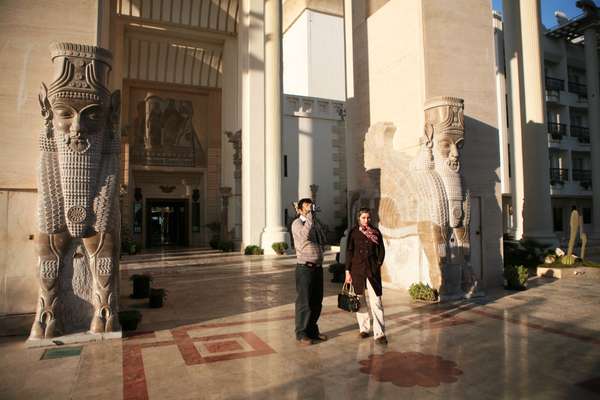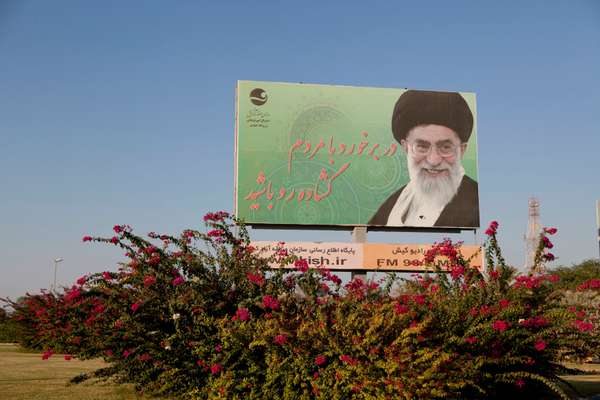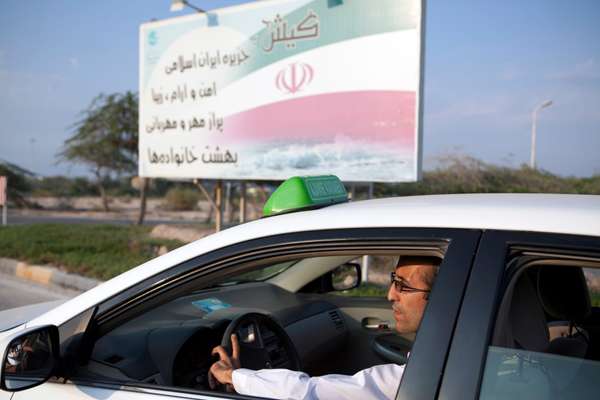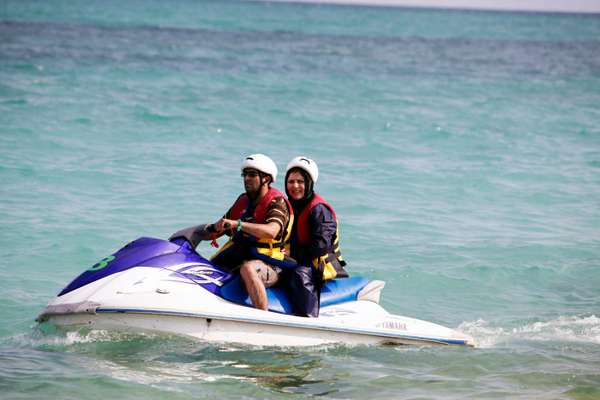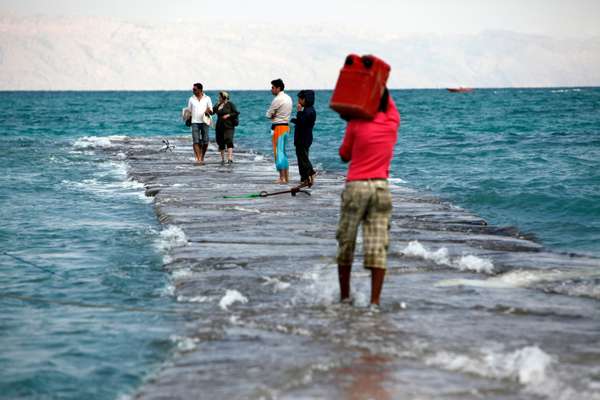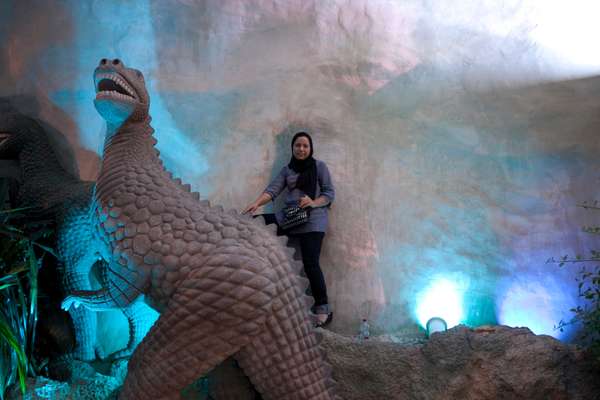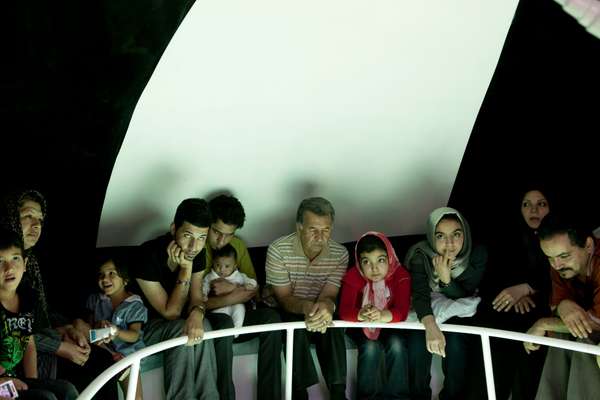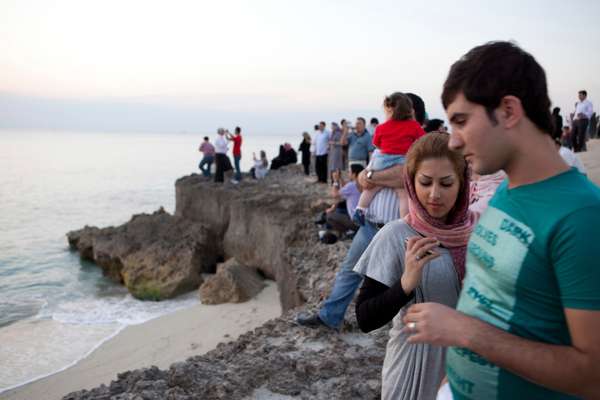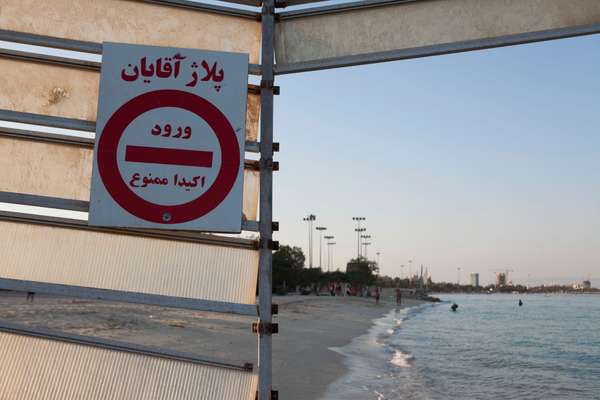 Today, voices within President Mahmoud Ahmadinejad's regime – including his inner circle – are calling for greater promotion of Iran's inbound tourism industry and expansion of the country's infrastructure for visitors, although they have Muslim travellers mostly in mind. A 2005 Unesco report ranked Iran among the top 10 nations in the world in terms of tourism potential, even though it then received only 0.04 per cent of global travel revenue. Ahmadinejad appears to see the potential, telling a meeting of tourism ministers in December: "If Islamic countries tap into their resources to develop tourism, they will also benefit economically."
Kish welcomes an estimated million visitors a year and does so by extending a perception of normality lacking on the mainland. Even Kish has its limits, though. Being on the island is not an excuse for women to ignore hijab rules (even if they typically go unenforced). Indeed, one of the main reasons for Iranians' desire to travel to other Muslim nations such as Turkey, Malaysia and the UAE is the social freedoms that they can enjoy.
Visiting Kish is still a distinctly Iranian experience, as international brands have yet to enter the local hotel market despite laws allowing foreign entities to own businesses, a rarity in the Middle East and North Africa. The island's most impressive resort is the quintessentially Persian Dariush Grand, opened in 2004 by Hossein Sabet after his successful run of developing properties in the Canary Islands. The Dariush is modelled on the 2,500-year old ruins of Persepolis but ancient Persia is not the only bygone era on display on Kish.
The only real architectural monument from the Shah's time is the casino he had built: the Shayan hotel. Its concrete façade displays little character but the interior offers a freeze-frame of pre-revolutionary Iran, with a dining room accented in red velvet and mocktail bar where the Shah's guests used to toast their oil wealth until the wee hours. The era seems to inspire new projects as well: at Kooh e Noor, a restaurant meant to mimic a cave beneath a mountain of waterfalls, (non-alcoholic) champagne corks pop over the Frank Sinatra recordings that diners swoon to until the early hours. On a recent evening, a young woman sat in the corner for an entire dinner without bothering to replace the scarf that fell from her head as soon as she sat down.
"Life is freer here than in the rest of Iran," says Iman Absharian, a 40-year-old taxi driver who moved to Kish 12 years ago. "But we pay for that."
Indeed, prices for most goods and services are up to 50 per cent higher than in Tehran, Iran's most expensive city. Yet for Iranians who live outside the capital Kish offers a range of goods unavailable in their hometowns – from European chocolates and brandname appliances to a slew of knockoff designer clothes and the occasional item of genuine brand clothing. More than a dozen malls are open late to satisfy the teetotal Muslim traveller's favourite vice. If one Paradise Mall isn't enough, there is a Paradise Mall number 2 connected by an air-conditioned electric pavement.
Kish is also home to some of Iran's most expensive property. In the beachfront apartment blocks along the island's southern shore, prices begin at the equivalent of $2,000 (€1,500) per sq m and run as high as $10,000. Although none of the buildings has been finished, many are already completely sold, predominantly to speculators who see Tehran as having run its course and believe Kish is just getting started.
The island will face heavier competition for domestic visitors in the future because the number of Iranians holidaying abroad has shot up exponentially. "Why would anyone want to go to Kish?" asks Sara Mohammadi, a sales agent at a Tehran tour operator, "when they could travel to Istanbul for less?"
As a result, Iranian officials are working to improve Kish's appeal to non-Iranians. It already attracts one unusual sector. Workers in the Gulf who are from the Indian subcontinent, Southeast Asia and the former Soviet republics of central Asia, come here to renew their visas. There are direct flights to Kish from Dubai and Kuwait.
At the same time, Tehran appears eager to showcase Kish to a more elite traveller with two major conferences expected to attract substantial foreign interest over the next 18 months. The island will play host to the 2012 summit of the Non-Aligned Movement, which will welcome potential foreign partners to Iran as the country assumes an unfamiliar leadership role in global affairs. More surprising are plans to hold a TEDx Talks series on the island in 2011.
"Regionally, everyone knows that Iran is a very vibrant society, where there is a lot happening culturally, intellectually and in the sciences," says Giorgio Ungania, who produces the annual TEDx event in Dubai. "While holding our first Iranian event in Tehran is potentially sensitive, Kish is a great gateway."
However, Kish watchers and potential investors might be well advised to heed the warning offered by a Kish Free Zone poster: a larger-than-life photograph of the Islamic Republic's founder, Ayatollah Ruhollah Khomeini, and the reminder that "Patience is the Key to Happiness."