Fashion / Global
Fashion
Briefing
London's Oliver Spencer opens in Toronto, plus we have coats to protect you from spring showers and womenswear with a soft focus.
London calls
Canada — 
OLIVER SPENCER
Oliver Spencer, founded in London in 2002, opened its first shop in Canada in November. Like Spencer's UK shops, the 84 sq m space in Toronto's well-established Queen West retail strip will also stock clothes and accessories by Quoddy, Universal Works and Il Bussetto as well as his own label. Spencer thinks his London look with translate well. "My Canadian market was growing," he says. "Oliver Spencer seems to really fit the Canadian work-wear aesthetic." However, it's not his first appearance in North America: an Oliver Spencer shop has been up and running in New York since 2006.
oliverspencer.co.uk
---
Mountain Coat
USA — 
WOOLRICH WOOLEN MILLS
This Yosemite jacket is from Woolrich Woolen Mills' spring 2011 collection – the last to be designed by former creative director Daiki Suzuki. After studying outdoor brands (some now no longer in business) that used heavy cotton canvases, poplins and corduroy, Suzuki's covetable Classic Mountaineering collection was conceived to be a return to simple clothing.
---
Star Performer
Canada — 
ARC'TERYX-VEILANCE
Made in Vancouver, the Arc'teryx Veilance line offers classic shapes in hi-tech fabrics. The field jacket (left) includes a Gore-Tex shell, taped seams and water tight zippers, making it protective in extreme weather. It also comes with a removable hood.
veilance.arcteryx.com
---
Arabian Nights
Lebanon — 
MILIA-M
Beirut-born Milia M worked as a lingerie designer at VF Corporation in France before launching her own label in Lebanon. The brand offers a contemporary take on traditional Middle Eastern designs. All pieces are made in Lebanon and Turkey and are available in Paris, Milan and Tokyo.
miliam.com
---
A.O's basics come packaged in a plastic pouch designed by the co-founders Rodrigo Gutierrez Benavente and Moses Voigt. The cotton vests, T-shirts and underwear – for both men and women – are soon to be joined by a collection of clothing, as well as children's wear.
aosverige.se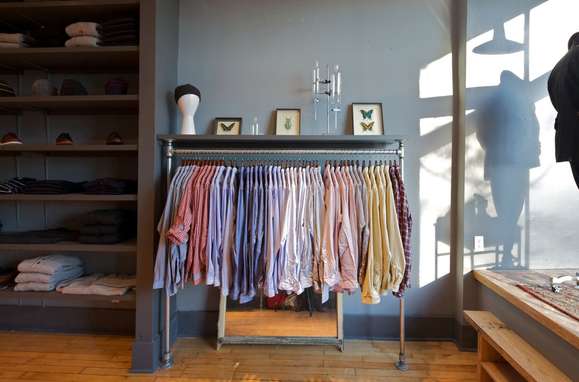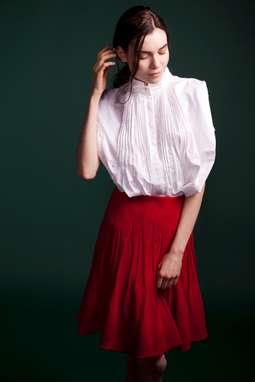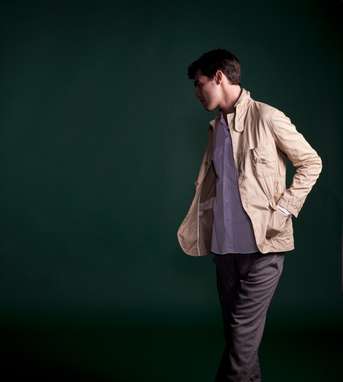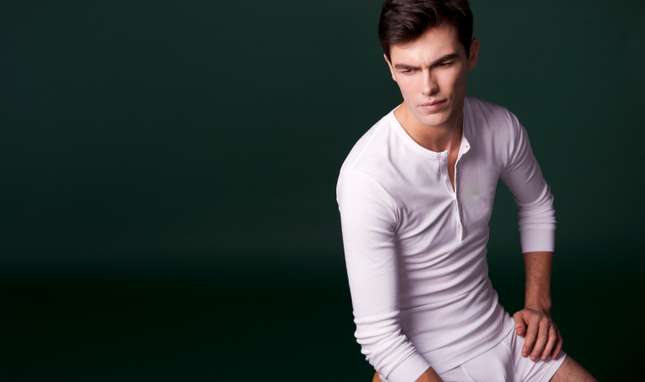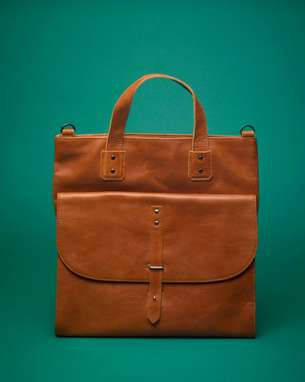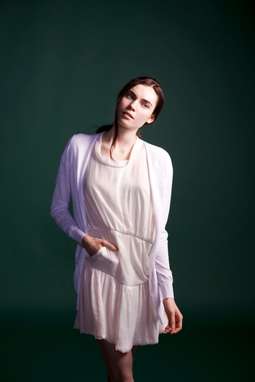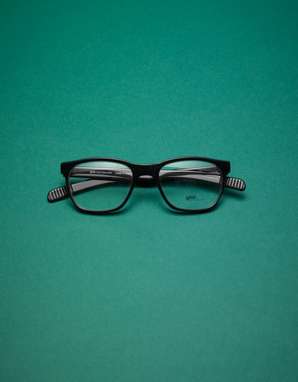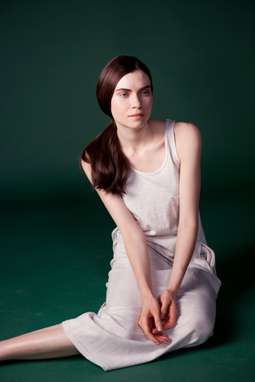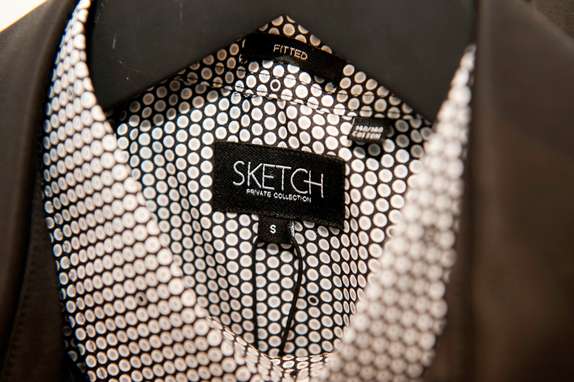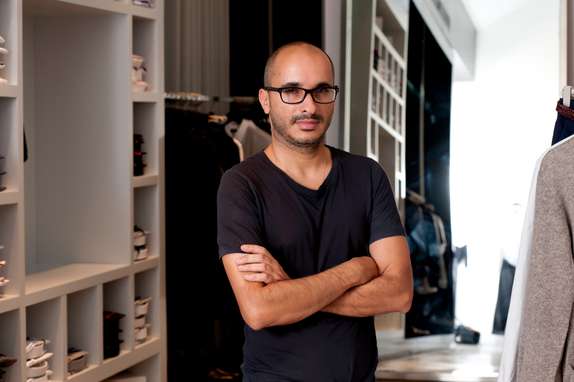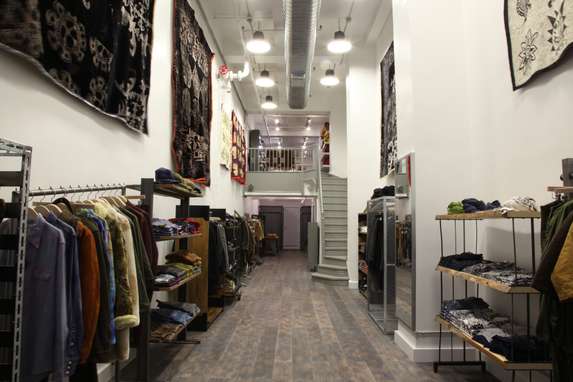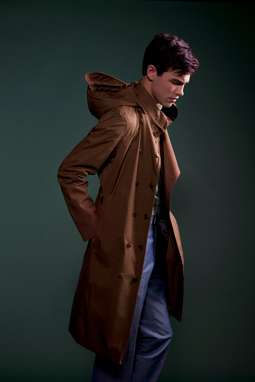 ---
Perfect satchel
Denmark — 
ROYAL REPUBLIC
Leather company Royal RepubliQ's bags, belts, wallets and bracelets are made by hand in Portugal and India and designed in Denmark and the Netherlands. This full-grain leather Courier bag has a convenient front pouch.
royalrepubliq.com
---
Fair maiden
US — 
THEYSKENS' THEORY
Belgian designer Olivier Theyskens teamed up with US label Theory for this capsule collection. Using fabrics mostly from Italy and Japan, the range features creamy colours and elongated silhouettes. The 32-year-old designer, who has worked at Nina Ricci and Rochas, was also named Theory's new artistic director.
theory.com
---
Eye spy
Switzerland — 
Gotti
These unisex Ralph frames are from Swiss eyewear company Götti, designed in Wädenswil, near Zürich. Quality acetates are cut using hi-tech machinery, but the frame is hand finished.
gotti.ch
---
Soft touch
Japan — 
FIL MELANGE
Launched as a men's brand Fil Melange has now released its collection of basics for women. Among the softest on the market, they are made without any side stitching. The company also makes its own cotton and yarn.
filmelange.com
---
One for the boys
Israel — 
SKETCH
Sketch is a welcome addition to Tel Aviv's still under-served men's fashion arena. Founder and head designer Yossi Katzav (pictured) headed Castro Men (Israel's largest mass-fashion brand) and was chief menswear designer for DKNY in New York before he returned to Israel to launch Sketch. There are two collections a year and two Sketch boutiques in Tel Aviv's north and south. Katzav's collections of roughly 70 pieces each range from shirts and trousers to outerwear. Many are conceived in collaboration with Israeli artists; all are designed in his atelier outside Tel Aviv and manufactured in Europe, Asia and South America.
ysketch.com
---
Brave the rain
Norway — 
NORWEGIAN RAIN
Inspired by "the rainiest city in Europe" – Bergen – Alexander Helle launched Norwegian Rain in 2009 with the simple idea of making stylish garments that keep you dry. Combining simplicity with Norwegian hardiness, the brand has just launched its second collection of limited-edition pieces made from hi-tech Japanese fabric.
norwegianrain.no
---
With a name now synonymous with flip-flops, Brazil's Havaianas will launch its first collection of espadrilles and trainers in February. Ranging from simple ballet-flat espadrilles to high-top tennis shoes, the collection will be available in the company's vibrant palette.
havaianas.com
Key Sketch items for spring
Flower-printed woven formal shirts
Loose-fit cotton/linen shorts
Check or stripe woven shirts
Quality Pima cotton T-shirts
Light-weight wool blazers
Owner, Assembly
New York
Armas first built a cult-following with his well-curated Los Angeles boutique Scout, then branched out to open Assembly on New York's Lower East Side in 2008. His footprint now includes an in-house collection launched in 2009, as well as an expansion to house brands such as A Détacher, Robert Geller and Esquivel.
What led you to expand your boutique?
This new location is over triple the size so I am now able to bring collection production and sales in-house. As of spring, all the clothes will be made in the atelier below the shop.
How is the market changing for independent retailers?
I think everything is always changing in New York and that is what keeps it alive.
What are your plans for spring?
We've completed a range of leather goods and watches with a Tokyo-based artisan and are releasing a collection of beautiful geometric terrariums created from architectural renderings made while constructing the new space.
assemblynewyork.com