Affairs / Buenaventura
First port of call
As Colombia looks to expand business ties with Asia, the country's principal port town of Buenaventura has huge economic potential. But its Pacific waterways are also a major transit for drug smugglers, bringing a new set of woes.
From the air, you can see how the muddy San Juan river snakes through seemingly endless mountains and virgin rainforest to reach the Pacific ocean. In the midst of this jungle wilderness sits Buenaventura, Colombia's largest port. But the location and geography of this steamy city, which lies on Colombia's western Pacific coast, is as much of a curse as it is a blessing. Buenaventura handles around 60 per cent of Colombia's trade, including half of all coffee exports, and is the country's gateway to Asia. Most grain imports arrive at this port, as do the most popular cars in Colombia from Japan and South Korea.
This strategic position, however, makes Buenaventura a key cocaine smuggling route, ideal for connecting to the lucrative North American market. The port and the 1,300km coastline are at the frontline of Colombia's drug war, where armed gangs, rebel groups and drug cartels vie for control. "Everything in the Pacific is indirectly or directly to do with drugs. The narco-terrorists – the ELN and FARC – are making new alliances with criminals and drug cartels," says Colombia's Pacific fleet commander Hernando Wills. During the height of drug turf wars three years ago, Buenaventura was Colombia's most violent city, with around 50 murders a month. "At that time, we couldn't go into town in our uniforms," explains naval officer Gloria García. Since then, the deployment of more than 1,200 government troops has stemmed the violence and reduced the number of murders in the city to an average of seven a month in 2010. These days, young, heavily armed marines stand guard on street corners, while others man military checkpoints in and around the city to keep FARC rebels at bay. In March 2010, a car bomb attack in the city centre killed nine people but, since then, the troops have maintained an uneasy calm.
Despite Buenaventu­ra's reputation for violence, a handful of Colombian and foreign entrepreneurs are willing to bet on the city, and have recently invested tens of millions of dollars in its development. Colombian Oscar Isaza, who has made a fortune from property in Buenaventura, is emphatic about the city's economic potential. Isaza, who heads GEPSA – a Colombian company at the forefront of investment in Buenaventura – built the city's first shopping mall and cinema complex two years ago. Now the stout civil engineer, backed by a Spanish investor, has his sights on building a $293m (€215m) container terminal and logistics storage depot just a few kilometres away from Buenaventura's main port. "We wouldn't have been able to stand here three years ago without getting shot," he says, pointing to land overlooking an estuary that was once a notorious slum. Today, the area is a busy construction site, dotted with cranes and dredgers, where around 600 local labourers are working to get a new port up and running by the end of this year. "Buenaventura has an enviable position. It's in front of China. That's why it's a place of endless opportunity," notes Isaza, as his armed bodyguard keeps watch.
Isaza is betting on Asia, in particular China's ravenous appetite for Colombian goods – from oil, nickel and coal to cosmetics – to spur maritime trade. He is also banking on Colombia's growing population which, at 45 million, is the second largest in South America, to drive internal demand. Back at Buenaventura's main port, multi-deck car ships line up to dock under a torrential downpour, while military helicopters and anti-narcotics coastguards in their $1m (€735,000) state-of-the-art speed boats patrol the bay. Despite the military hardware on show, good times prevail at Buenaventura's main port. Cargo shipments have risen by an average of 12 per cent each year over the past three years. But the port, privatised in 1993, is fast running out of space and requires more cranes to handle the increasing flow of trade. It also needs to boost its handling capacity to take advantage of a possible free trade deal between Colombia and the US, which could double annual trade to the port. To enhance Buenaventura's position as a leading regional trading hub and compete with neighbouring rivals, such as Peru's Callao port, a $450m (€330m) development project is underway. The aim is to deepen access channels, improve logistics and security and expand the port's facilities to almost double its handling capacity within 26 years, while creating 9,000 jobs.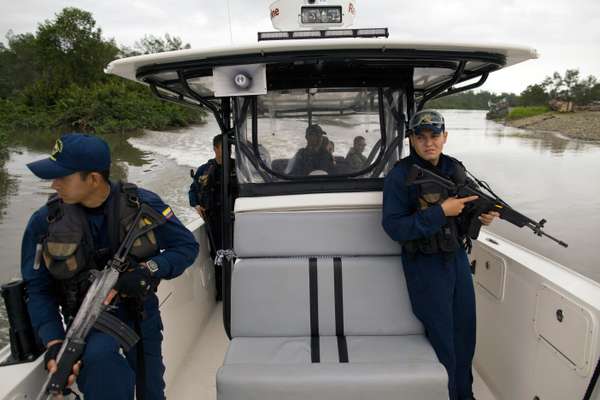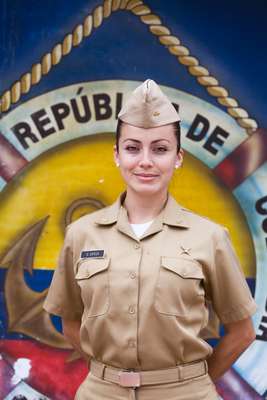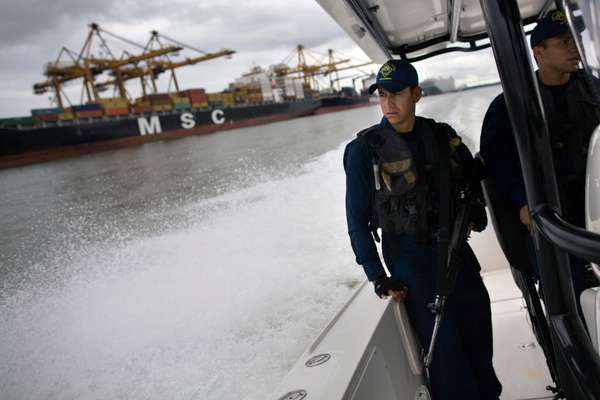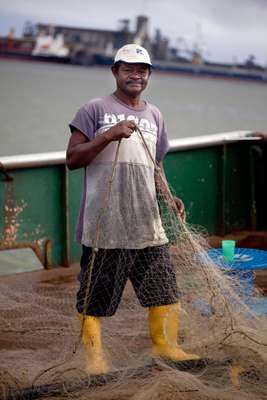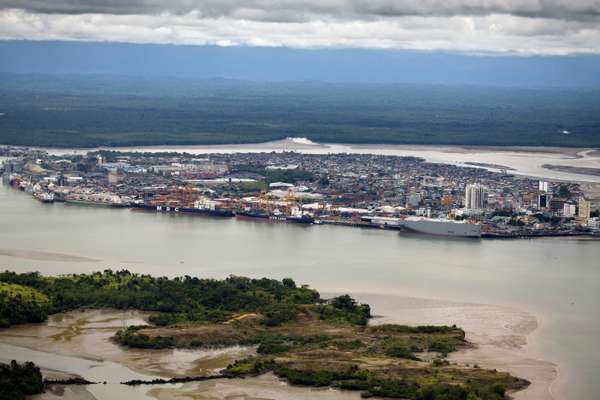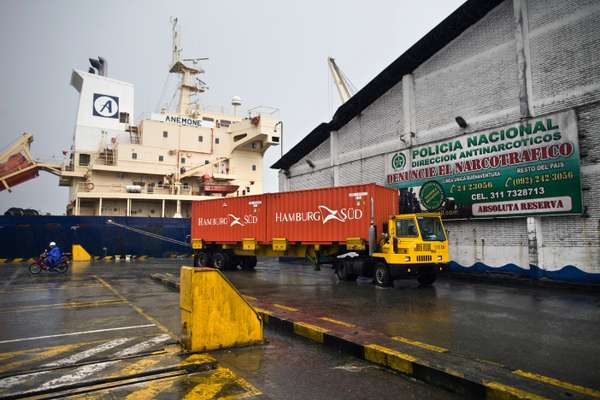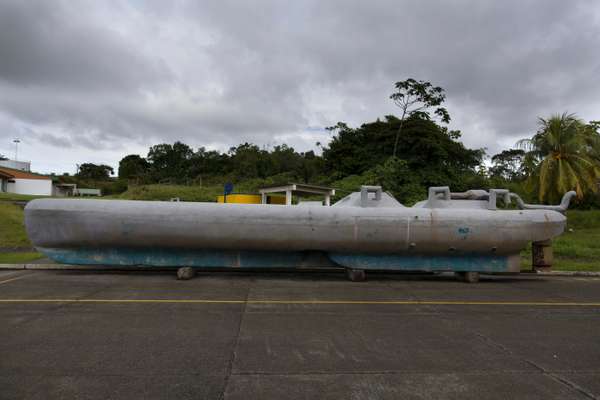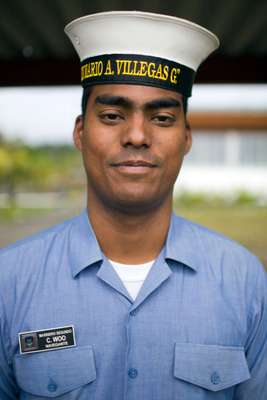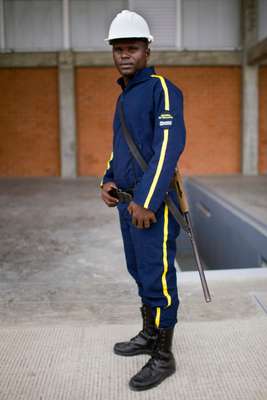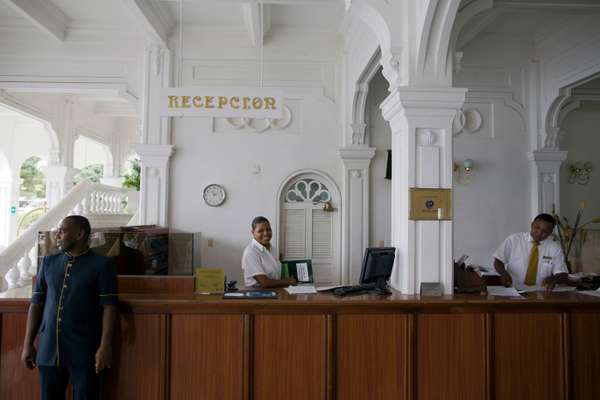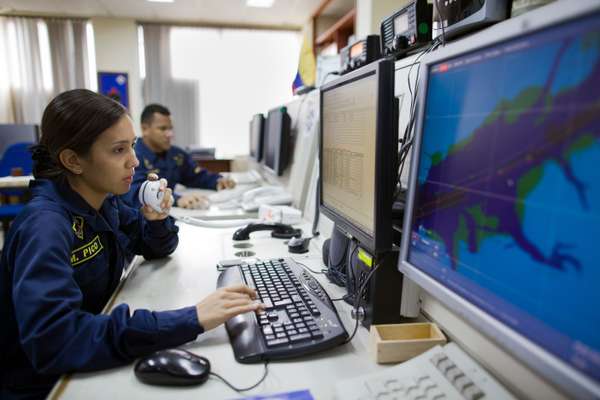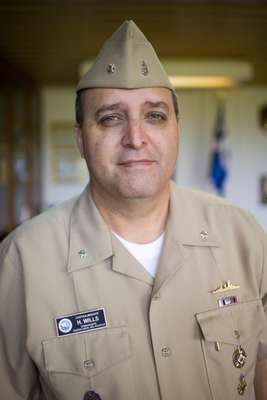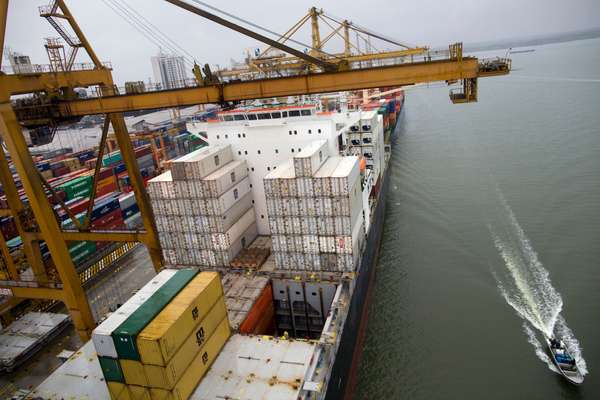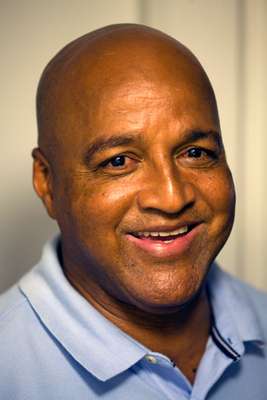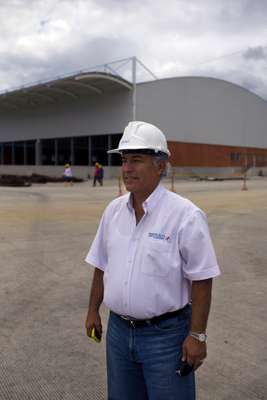 But these ambitious plans face obstacles. There are few adequate highways leading to and from Buenaventura, which means quickly transporting cargo to and from the port remains a challenge. The winding main road connecting Buenaventura to Colombia's third city, Cali, is prone to frequent flooding and landslides during the rainy season, which brings traffic to a standstill for hours. Furthermore, only one airline offers flights from Bogotá to Buenaventura's small airport, and these only run twice a week. The airstrip is also too short to handle international planes.
It's going to take a lot more than improving infrastructure to solve Buenaventura's dangerous mix of problems. There has been a long-running failure by successive governments to provide the attention and investment that residents feel Buenaventura deserves. "The main complaint among people here is that the state has abandoned them and doesn't care about Buenaventura," says Hugo Herrera, who works at the mayor's office.
When government officials do take an interest in the city, locals say, they only want to develop the port and not improve basic state services. Around half of Buenaventura's 400,000 residents live in squalor and have no access to clean water. The 5,000 people employed at the port are the lucky ones. One in two adults is jobless here. Fuelling poverty and crime in Buenaventura is the drug trade. Colombia is the world's top cocaine supplier. Across the city and inside the port, posters urge residents to call a hotline where they can anonymously "denounce" drug smugglers for financial reward.
The port has its own anti-narcotics police and sniffer dogs at work around the clock, hunting down drug smugglers and trying to uncover bundles of dollar notes and cocaine hidden inside the containers. They rely on a network of hundreds of informants – from fishermen to shopkeepers – for their tip-offs. "Going after the bad guys is a scientific job. Most drug seizures happen because of gathering and processing intelligence," says Gabriel Marín, head of Colombia's Pacific coastguards. "You have to have very good intelligence to stop and search a cargo ship," he adds. "Otherwise you can be landed with all sorts of lawsuits."
Much of the time, though, chasing the ever-enterprising drug traffickers is a futile game of hide and seek. The Pacific coastline and its myriad estuaries are lined with small jungle inlets and warren-like mangroves, ideal for concealing smugglers and cocaine laboratories. "Every time we turn the key that closes one door used by the narco-traffickers, another one opens. It can be frustrating," says Marín. Drug smugglers are constantly giving the Colombian authorities a run for their money. Camouflaged in the swamplands along the Pacific coast, Colombian traffickers are building submarines to ship cocaine through Central America and Mexico, destined for the US.
Smugglers originally built fibreglass craft that could remain submerged for up to three hours. Now vessels can travel permanently underwater. It takes a five-man crew cramped inside a narco submarine around 12 days to reach Mexico. Authorities are bracing themselves for a new generation of narco subs. "We ­believe they [traffickers] already have the know-how to build remotely controlled submarines," says Navy chief Wills. "They are constantly evolving and perfecting their technology."
José Félix Ocoró, Buenaventura's two-time mayor, doesn't seem bogged down by such challenges. His plans for the city include improving the sewage and water systems, which he says can be funded by increasing tax collection. The mayor is also focusing on developing Buenaventura's fledgling tourist industry, which receives a rare boost during the summer months when tourists come to spot humpback whales.
Projects are underway to pedestrianise several streets in the city centre and to build a 5km waterfront walkway, which would mean resettling some 20,000 people living in nearby wooden shacks built on slits. "There's big potential for Buenaventura to become a key tourist destination. It's an area of great biodiversity, but there isn't yet the infrastructure and hotels to receive tourists," says Ocoró, while his three armed bodyguards stand nearby. Whale spotting, scarlet sunsets and memorable seafood platters aside, convincing Colombian and foreign tourists that Buenaventura is a safe place to spend a holiday­­­­ is tough.
Like many residents, the mayor is adamant that developing Buenaventura needs to go beyond expanding its port. Although the municipality holds a 15 per cent stake in the port, generating millions of dollars a year for local authorities, the mayor is urging the government to promote other industries. He argues that jobs can be created by investing in commercial forestry and the ailing fishing sectors. "We can't depend solely on the port; we must diversify," says the mayor. "We welcome the port development plans, but this has to go hand in hand with social projects that improve people's lives."
First catch your smuggler
Lying equidistant from Panama and Ecuador and 24km from Buenaventura, Bahía Malaga is Colombia's biggest naval base on the Pacific. Built by the Swedes more than 20 years ago following recommendations from the Pentagon, the base is the main command and control centre from which anti-narcotics and military operations in the Colombian Pacific are launched.
With around 60 per cent of cocaine produced in Colombia shipped through its Pacific coast – and a recent change in tactics used by drug smugglers – Navy chiefs have their work cut out. "Nowadays, the narco-traffickers prefer to send smaller cocaine shipments, using many speed boats carrying 300kg each, instead of one big shipment with 30 tonnes. It's a game," says Colombia's Pacific fleet commander Hernando Wills.
Bahía Malaga is also where most of the 60 narco subs seized since 1993, of which 20 were captured last year, are displayed as trophies.
A sharp drop in bilateral trade with Venezuela following diplomatic spats between Bogotá and Caracas and a delay in the United States' approval of a stalled free trade deal have led Colombia to shift its attention to Asia. Business leaders in Colombia, like others across Latin America, are betting on increasing demand for the region's commodities from Asia to drive exports and economic growth in the region. South Korea and Colombia have begun talks for a free-trade pact, and a flurry of meetings between Chinese and Colombian ministers, aimed at forging closer trading and diplomatic ties, has taken place. This means that exports from Colombia to China are likely to continue to rise. Buenaventura, with its outlet to the Pacific, is set to reap the rewards.