Local flavour / Sydney
Hot Potts
After his usual four morning coffees, Fratelli Fresh's Barry McDonald, long-serving supplier to Sydney's finest restaurants and owner of three ground-breaking food stores/delis/bars/Italian tratts, whisks us around Potts Point, a food-obsessed, inner city neighbourhood of Sydney.
Since opening his first fruit shop over 20 years ago, Barry McDonald has been introducing Sydneysiders to the finest produce around. After cooking and serving in top Sydney restaurants, he ran a fruit and vegetable wholesaling operation with his brother Jamie, which offered the cream of Sydney's chefs. Today, he has refined his wholesale list to Sydney's top restaurants and has taken the rest of his business to the people.
The first Fratelli Fresh opened in newly gentrified Waterloo in 2004, a game-changing mix of fruit and vegetable market, Italian dry goods warehouse and Italian trattoria called Café Sopra. He stretched the Italian theme as far as it would go, even naming his Asian-born staff Giuseppe, Giancarlo and Geppetto. While there are now three locations, his store in Potts Point is the closest to his home and, possibly, his heart. "This area is unique" he says. "There are 26,000 people within a kilometre radius, and most of them love their food." It seems he knows almost every one of them.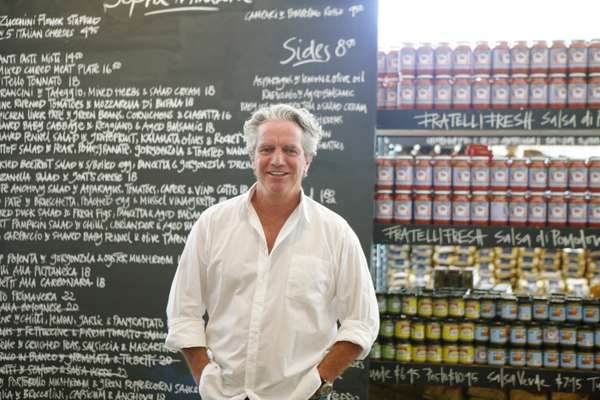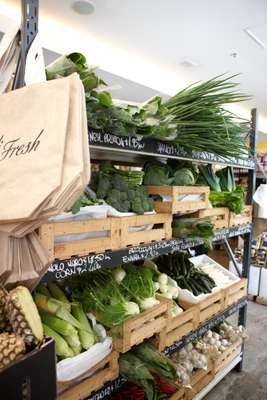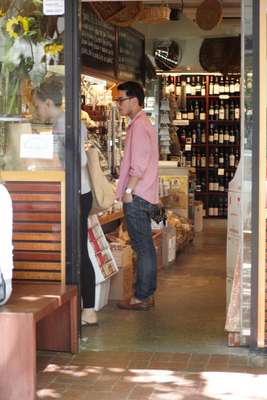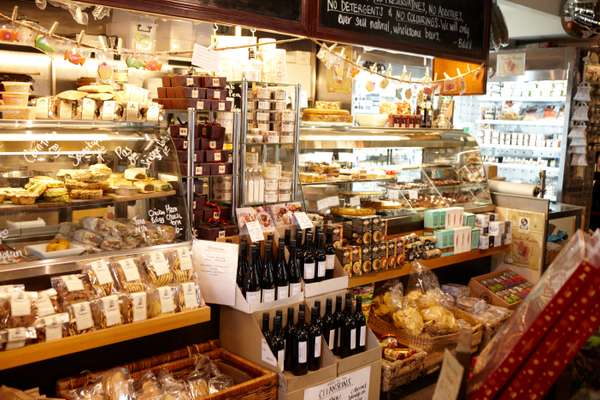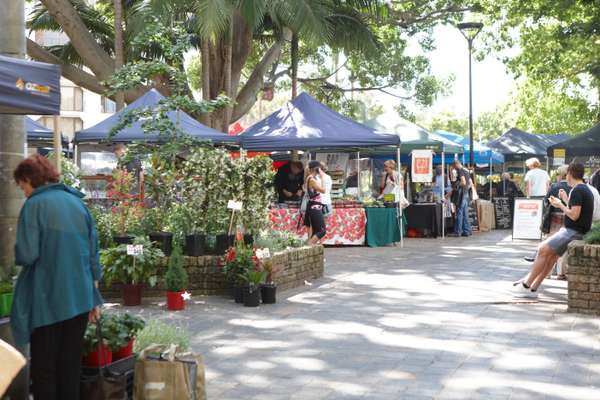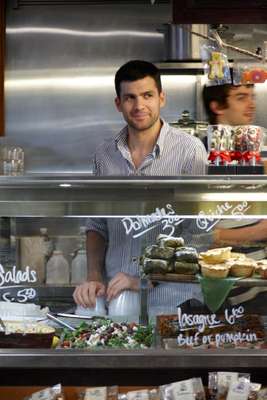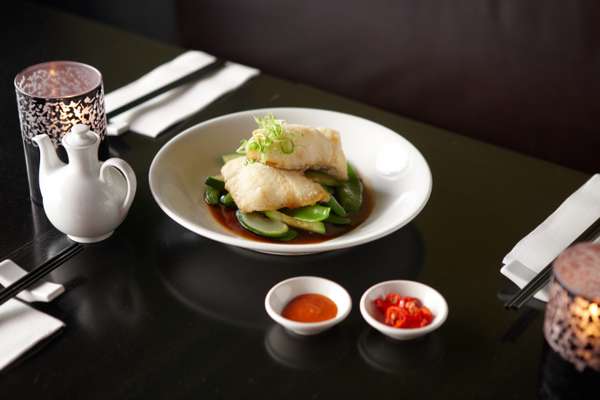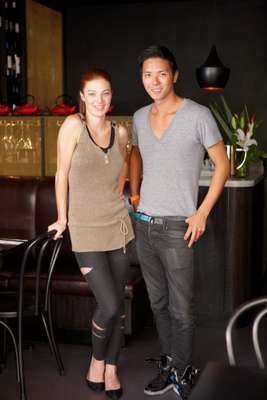 It can take an age for him to walk a block, as everyone stops to talk politics, business, heirloom tomatoes or football. A chronic early riser, he throws back four Vittoria coffees every morning (the 'hood is littered with charming cafés such as the closet-sized Toby's Estate). On this particularly fine morning, it's then straight up to the local King's Cross organic food & farmers' market huddled around the famous El Alamein fountain. In among the Turkish gozleme, French cheese and German bratwurst lies his target; Bowen's egg and bacon roll – just a fried egg with plenty of crisp, thin-cut bacon jammed into a soft white bap. "It's the great Australian hangover cure," he says.
Then it's back to Fratelli Fresh to oversee the delivery of a truckload of heirloom tomatoes from Dural, northwest of Sydney. "One of these and some buffalo mozzarella," he says, "is all anyone should ever need." Next door, veteran deli owner Mark Chittick runs Bottega del Vino, stocking locally brewed beers and a come-hither selection of New South Wales and Victorian wines. "I used to be a beer-and-packet-of-crisps man," admits the New Zealand-born McDonald. "Now I'm a local Meredith sheep's milk cheese and Curly Flat Pinot Noir kind of guy."
Lunch today is at Fei Jai, a tiny Cantonese restaurant opened recently by Nicole Galloway and Peter Lew, nephew of legendary Melbourne restaurateur Gilbert Lau.
"I love eating here, it's so light, clean and fresh," says McDonald, tucking into steamed scallop and prawn dumplings and crisp-fried fish with sugar snap peas.
He often takes his wife Karen and daughter Gracie,14, to dinner at Sailors Thai, set up by David Thompson, the world's first Michelin-starred Thai chef. Here curry puffs and som tum salad are regular orders.
He also rates the cosy, wine-strewn Fratelli Paradiso, and Lorraine Godsmark's luscious date tarts and heavenly flourless chocolate cakes at Yellow. But tonight, it's off home to cook wild mushroom risotto for family and friends – complete with an aromatic white truffle in his pocket as big as an apricot.
Fratelli Fresh Potts Point
81 Macleay Street
fratellifresh.com.au
Kings Cross Organic Food & Farmers Market
Fitzroy Gardens,
Macleay Street
Toby's Estate
81 Macleay Street,
+ 61 2 8356 9264
tobysestate.com.au
Fratelli Paradiso
12-16 Challis Avenue, Potts Point
fratelliparadiso.com
Fei Jai
Shop 1, 31 Challis Avenue,
+ 61 2 8668 4424
feijai.com
Sailors Thai
71A Macleay Street
+ 61 2 9361 4498
sailorsthai.com.au
Bottega del Vino
Shop 1, 77 Macleay Street
+ 61 2 9331 8333
Yellow bistro & food store
57-59 Macleay Street Potts Point,
+ 61 2 9357 3400
Black Truffle
Truffling Times
Sarrion, Spain
From late November until the middle of March, the wonderfully earthy black truffle is in season. Although its scientific name is Tuber melanosporum, it is known as truffe du Périgord in France, trufa di Norcia in Italy, trufa de Sarrion in Spain and it is also ­referred to as the "black diamond" of truffles. It is thought of as coming from Italy or France but a growing number of truffle dealers are buying them from Spain and selling them on as French or Italian in secretive auctions. Spanish truferos enjoy a good income – the average price of Tuber melanosporum can fetch €1,500 per kg.
"There's a 40 to 50 per cent chance that the truffles you eat in a Michelin-starred restaurant come from Spain," says Jorge Sancho, owner of Teruel Foods. He supplies chefs around the world with truffles from his hometown of Sarrion, in the Teruel province of eastern Spain. Three months a year, Sarrion's 1,000 inhabitants help scour 4,500 hectares of land with dogs, which, unlike pigs, don't eat their quarry.
teruelfoods.com, trufadesarrion.com
Take the truffle: three ways to use it
01.
Many families make cured meats and a cream cheese similar to brie with the abundance of local truffles.
02.
Huevos estrellados or huevos rotos is a dish of scrambled eggs and fried potatoes served with truffle shavings.
03.
Shave the truffle into a small bowl of olive oil and add salt. Leave for an hour and use it as a dip for bread.
Just a 15-minute walk from the Sydney Central Business District, Potts Point is a 200m- wide, 1km-long leafy inner city strip with a distinctive village feel, wedged between the notoriously naughty Kings Cross strip and the sparkling waters of Sydney harbour.
Lined with some of Australia's finest apartment buildings dating back to the 1920s and 1930s, it is Australia's most densely populated area. Once seedy, it's now shaping up as one of Sydney's great food streets; a five-block trail of cafés, restaurants, bars and specialist food stores amid French shoe boutiques and narrow bookstores.