Overseas workers / Manila
People power
With bleak job prospects facing its population, the Philippines has turned the search for work into an export success story by encouraging its most valuable resource -its people - to train abroad.
On arrival at Manila's Ninoy Aquino ­International Airport special treatment is given to one section of the local population: the Overseas Filipino Workers, or OFWs. As the nation's most famous export,the OFWs do not have to jostle for space in the long queues at customs and instead glide straight through immigration via dedicated OFW-only lanes.
Since the 1970s, the Philippine government has offered training to Filipinos wanting to work on oil tankers belonging to Danes and Norwegians, construction sites in Osaka and in private homes stretching from Beirut to Bologna, actively encouraging them to look for jobs outside the country rather than join the ranks of the 2.7 million unemployed or the 22 per cent of the population who are living on just over $1 a day.
Today, one in nine Filipinos works abroad, where they can earn salaries five or six times higher than they can at home. During 2010 alone, 53,532 people left the Philippines while those nine million already settled across 80 countries sent €17bn home to their relatives. Only India, China and Mexico receive more remittances than the Philippines. At 12 per cent of GDP, it is a source of income the government is more than happy to see coming in.
"There has been a resurgence in the working-age labour force in the Philippines but jobs haven't kept up, which has increased pressure to emigrate," says Sanket Mohapatra, migration and remittances economist at the World Bank.
The machinery producing the steady outflow of Filipinos is found in Taguig City, southeastern Manila, around the corner from former army camp Fort Bonifacio, which is now an emerging shopping and dining area for elite and middle classes. Here, the state-run Technical Education and Skills Development Authority (Tesda) issues training certificates to OFW hopefuls who are attending its 126 vocational schools nationwide while also accrediting and supervising over 4,000 private training institutes dotted around the Philippine archipelago.
The inverted grey cement triangle that is Tesda HQ, built by local architects Jesus Santamaria and Wilfredo Semilla and inaugurated by Ferdinand Marcos in 1979, is cool and dark inside. Government employees in thin light blue shirts and black trousers fiddle around with decorations in the open-plan lobby and whirr up and down the old-fashioned elevators. The building is akin to a clunky Starship Enterprise, except that it also has a nice selection of Cubist works by Filipino artists Ang Kiukok and Malano on the walls.
Across the lawn from HQ is the Tesda Women's Centre, where the country's maids are transformed into "supermaids" for PHP5,000 (€87) a head. On the first floor, young Filipinas concentrate on bed-making, cooking and waitressing – all practised in a surreal-looking mock-up of a hotel with dated living and bedroom interiors.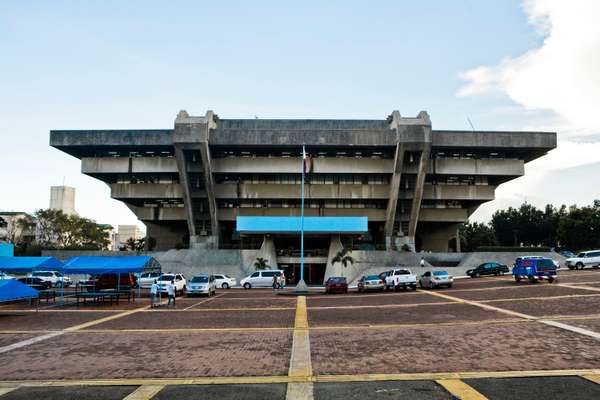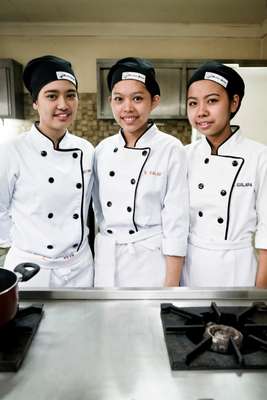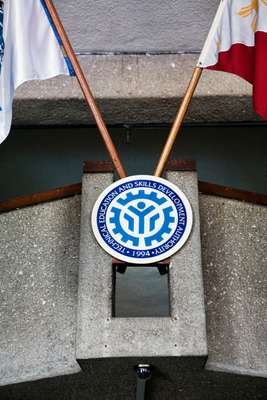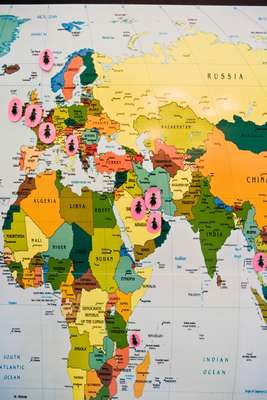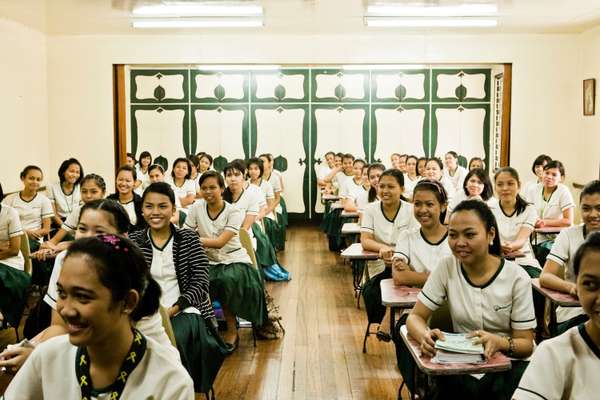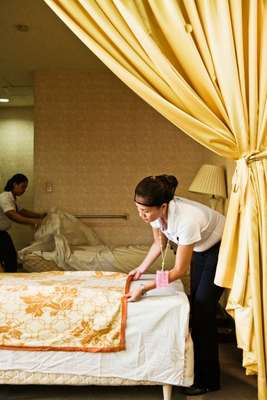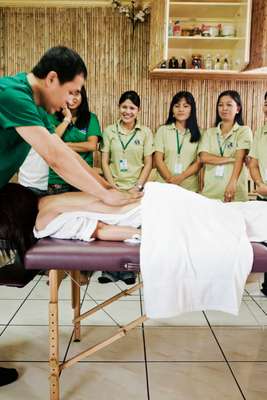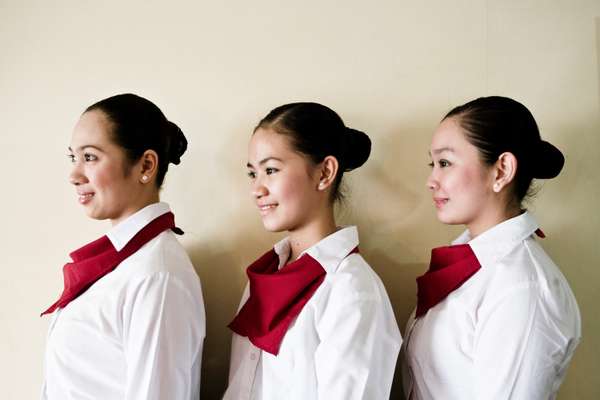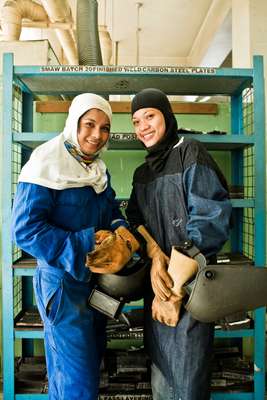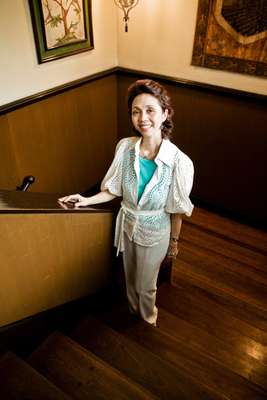 Everything from straightforward ironing and refilling mini-bars to vacuuming and making sandwiches is on the curriculum, which runs from Monday to Friday for four and a half months before a final practical and written exam. Judging from the 70-page document outlining the syllabus, which also requires students to put in hours on workplace communication and how to maintain a "professional image", it is no wonder these Filipinas are welcomed with open arms in homes and hotels around the world.
"Filipinos are the first choice for countries hiring workers. We're highly skilled, flexible, caring and we're clean – most of us take a bath two or even three times a day," Tesda spokeswoman Marta Hernandez says.
Domestic work and housekeeping may be the Philippines' top OFW sectors and the most popular among Filipinas – Tesda accredited nearly 69,000 maids and more than 33,500 housekeepers in 2009 and has churned out 250,000 workers in both sectors since 2006 – but increasing numbers are also signing on for nursing, car mechanics and call-centre courses. The Philippines are expected to overtake India as the country with the largest outsourced call-centre market. A popular welding programme has been running since the late 1990s and Australia continues to be a prime destination for Filipina welders.
But, warns Hernandez, "we don't allow people to enrol in whichever programme they want – we tell them which jobs are in demand because we want to make sure that they find work after training. We're not investing in education for nothing."
In response to the change in global labour demand for more skilled workers, Tesda has graduated 19,000 female and male language students since 2007 when it opened the first of the country's 34 language centres at Taguig City. ­Although English takes the lead, Korean, Japanese and Mandarin are becoming more popular. Some of those learning Japanese are expected to help fill the vacancies for carers offered through the Japan-Philippines Economic Partnership Agreement in Japan.
This careful job-matching is working – signs of growing wealth in Manila can be seen in pockets across the potholed capital where condominiums are going up on the football-pitch-sized swathes of empty inner-city land (to the despair of Manila's taxi-drivers who use them as shortcuts through the choking traffic).
To reach Guadalupe, a neighbourhood in the rich area of Makati, where the Tesda-certified private Fine International Training Centre is located, you have to dodge the flamboyantly decorated Jeepneys (former US military vehicles which are the Philippines' most popular form of public transport) and pass countless fast-food joints.
Although opened only in 2002, the four-storey yellowbrick Fine International is a throwback to the 1970s inside (plush fake leather sofas in turquoise and brown, synthetic bedspreads and curtains) but the ongoing training of masseuses and household workers is ­decidedly 21st century.
A course costs between PHP10,000 (€175) and PHP13,000 (€227) depending on destination – the women here are off to Dubai, Israel, Cyprus and Hong Kong. Hong Kong is the most expensive place to prepare for because students have to pay extra for learning how to make up to 20 Chinese dishes compared to the standard five in other markets. "Chinese people are demanding when it comes to cooking but Hong Kong is still the most popular destination among our students," says Mary Grace Ordinario, the school administrator. Fine International is launching a barista course this year and plans to extend upward with two more floors to cater for growing student numbers.
North of Guadalupe, Nanan Jacinto is wishing she could expand Punlaan, the not-for-profit hospitality and household worker school located in the neighbourhood of San Juan, where she is director. "Our school is like a rusty country hotel. The pipes are bursting," Jacinto says.
The building, a former 1960s maternity clinic, may be rickety but 150 students, all 16 to 21-year-old women from disadvantaged backgrounds, and seven full-time teachers, clearly love being here. The girls bubble with giggles and "yes mams" and are astonishingly pretty.
Punlaan's selection process is fierce. Out of 400 applicants, only 80 to 90 girls, who attend the school on full scholarships from private donors and the local hotel and restaurant industry, are accepted each year. They must be at least 158cm tall, "have a likeable personality" and have achieved an 80 per cent highschool average or above. It also helps if they are Catholic; Opus Dei missionaries founded the school in the 1970s and religious teachings still follow the doctrine.
While training at Punlaan is strict, there is an air of fun about the place. Awards in napkin-folding, "the tropical fruit challenge", and cocktail-mixing are handed out to the best and brightest. "We teach the girls that any decent job is a good job," Jacinto explains. "They are very hard-working and move up the career ladder." Considering that many of them are the daughters of tricycle drivers or farmers from the provinces and so poor they struggle to pay for the Jeepney ride to school in the morning, it's no wonder they give it their all during the two-year course at Punlaan. The goal is, of course, to find work outside the Philippines. "Sending money to their families is what drives them," says Jacinto.
Nova Evite, a former Punlaan student, has been sending 80 per cent of her and husband Jamieson Arrieta's salaries home to their two young children and parents since they started bar-tending and waiting on a cruise-liner, Albatross, operated by Bremerhaven-based Quality Cruise Service, a year ago. The pair are the archetypal OFWs: they consider overseas work an adventure (they even married onboard in front of 800 passengers) and an opportunity to see the world – they're off to Brazil next. They are also immensely proud of being able to give their families a better future.
Until the Philippines is ready to do the same, it can at least cling on to the fame generated by its best export – its people. And perhaps the Filipina supermaids could teach their government a thing or two about how to put its house in order.
The state-run Overseas Workers Welfare Administration (OWWA) has been helping OFWs in distress since the agency became operational in 1982.
OWWA spent €1.2m on repatriating 6,125 OFWs during the first 10 months of 2010.
OWWA spent €1m on repatriating 6,902 OFWs in 2009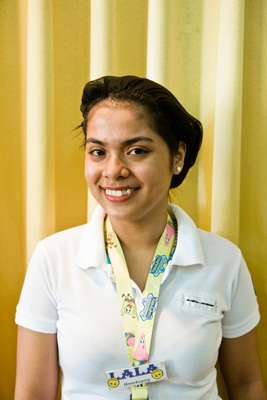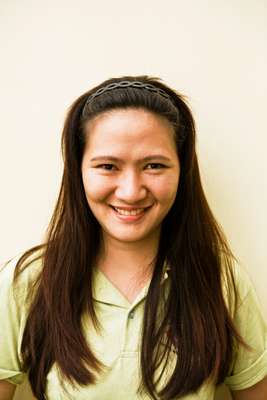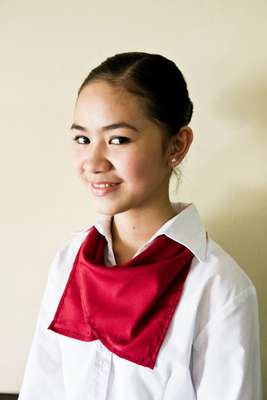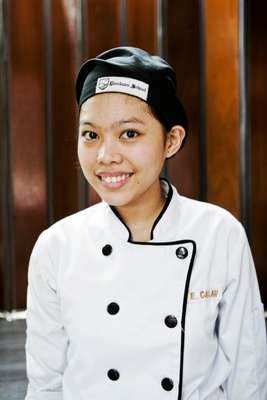 Filipina economy - portraits 
Andrea Ara Alshaer, 20
Housekeeping, Tesda Women's Training Centre
"If God lets me, I'll go to Australia or Germany to find work – I've heard that they are good countries. I'll be the first in my family to go abroad. I want to help my family financially plus housekeeping is my biggest interest. My three-year-old son will stay with my mum while I'm away – she won't have to work any more if I work in another country."
Clarissa Guiritan, 31
Household course, Fine International Training Centre
"I worked in Israel for five years – I was a live-in carer in Haifa. Before I left for Israel I attended the household course at Fine International to learn how to clean and cook. We also learnt Hebrew and Kosher cooking. I'm going to work in Hong Kong so I decided to come back to the school. Cooking Chinese food is easier than Israeli food."
Faye Nesiel Ogario, 17
Food and beverage programme, Punlaan
"My mother encouraged me to study at Punlaan because I really want to work with food. I have plans to work abroad because there are greener pastures there. I want to earn money to help my family and relatives because our economy is not that good at the moment so they are relying on me. From what I've heard, Canada is a good country and I think Canadians are nice people. It'll be an adventure to go."
Eden Camille V Calar, 17
Food and beverage programme, Punlaan
"My mother is an OFW in Thailand – she's been working overseas since I was about six. I wanted to study at Punlaan because the school helps girls like me to get an education. I love working in the kitchen. When I finish at Punlaan, I'm hoping to work at [Filipino TV station] ABS CBM where I have trained and then I'd like to go to Paris because French cuisine is very delicate."