Travel edits / Global
Ski to the sea
Where can you enjoy such off-piste activities as deep-sea fishing and viewing the Northern Lights? The Lyngen Alps, home of Lyngen Lodge, provide a spectacular setting to a unique skiing experience.
On the tip of the Lyngen Fjord, the cosy Lyngen Lodge is a prime spot for skiing, deep-sea fishing and viewing the Northern Lights. Owned by Englishman Graham Austick and his Norwegian partner Elisabeth Braathen, the hotel has en-suite twin and double bedrooms with panoramic views of the Lyngen Alps. Designed by Austick and Braathen with interiors by Trondheim-based Anniken Zahl Furunes, it is constructed from traditional Norwegian "lafting" pine frames and gets eco-credentials for its geothermic heating system. "Skiing in Lyngen is different from skiing in the Alps since every mountain here meets the sea and your last ski turns end on snow-covered beaches," says Austick.
The area is a haven for serious sportspeople, including champion skier Konrad Bartelski, a previous guest at the lodge. After a hard day's work-out on the 1,500m mountain, enjoy the finest local catch, including king crab, on a menu that focuses on Norwegian coastal culture, around a communal dining table. Before you retire, take a relaxing soak in the outdoor Jacuzzi.
lyngenlodge.com
Singapore address book
André (pictured)
Tuck in to live Hokkaido scallop ravioli concocted by Taiwanese chef André Chiang.
41 Bukit Pasoh Road restaurantandre.com
Forty Hands café is leading Singapore's race to oust Melbourne as the world's coffee capital.
78 Yong Siak St,
01-12 Tiong Bahru
40handscoffee.com
Enjoy Vincent Teng's coffee on 1950s teak benches and Tolix chairs.
50 Craig Road
theplain.com.sg
Beirut
Bookstores blended into coffee bars, fashion stores with an art gallery out the back – fusion spaces are catching on the world over. Ginette is Beirut's latest offering, nestled in the bohemian neighbourhood of Gemmayze and designed by Raëd Abillama Architects. Offering an ever-evolving retail experience, Ginette sells furniture from the likes of Swiss USM alongside young Lebanese fashion designers, and curates an art gallery of hot young Lebanese talent on the mezzanine floor.
ginette-beirut.com
Grand Hotel Park Gstaad: The hotel has reopened after a 10-month closure with a facelift from architect Herbert Gnägi and interior designer Federica Palacios who have stayed true to its original chalet style.
grandhotelpark.ch
Lee Woo Seok and Changve Kim claim to be the first coffee purveyors to have introduced the decaf-concept to Korea (although they serve caffeinated coffee too – just as well considering that they stay open until midnight every night of the week. Serving AA grade beans from Hamburg and Switzerland, Coffee Kitchen is located in Seoul's up-and-coming Shinsa-dong neighbourhood, south of the Han River.
Although located just below ground level, large windows give a sense of light and space. Wooden furnishings and a neat bar-stool arrangement make for a homely atmosphere that quickly propelled Coffee Kitchen into a popular local haunt when it opened last year. It has been such a success the co-owners opened a second shop in the area of Apguejong at the beginning of 2011 with 50 more to follow throughout Seoul.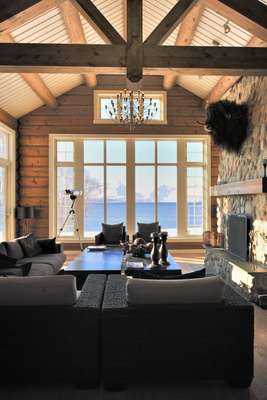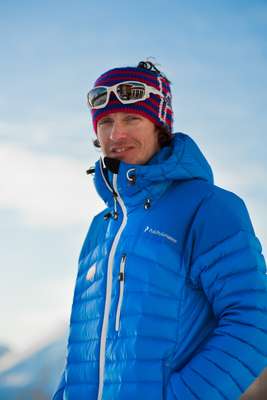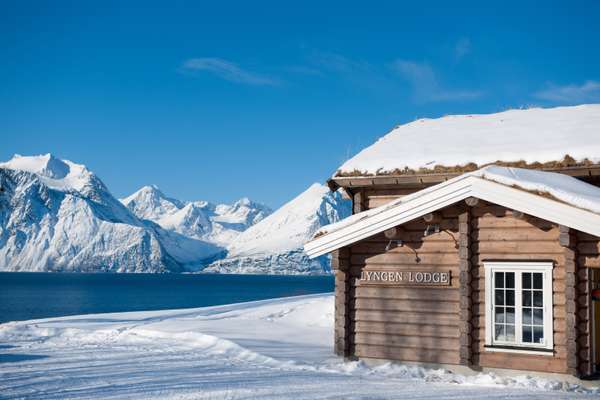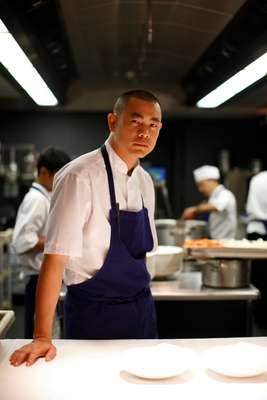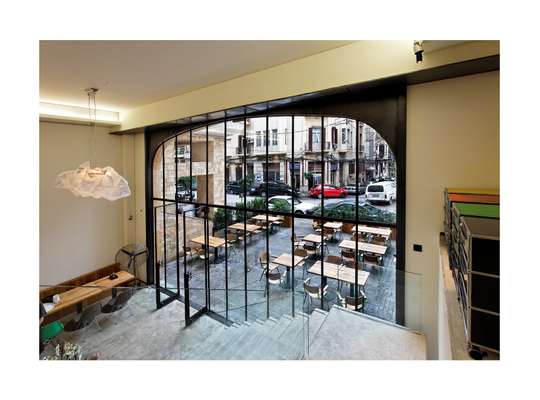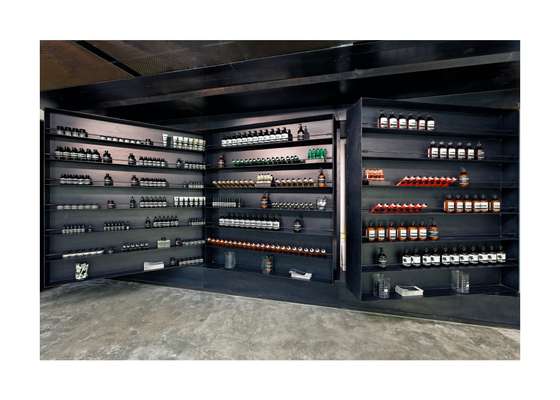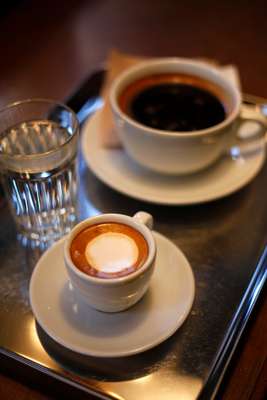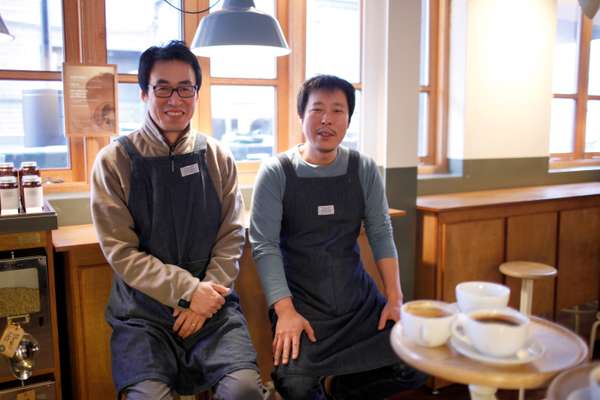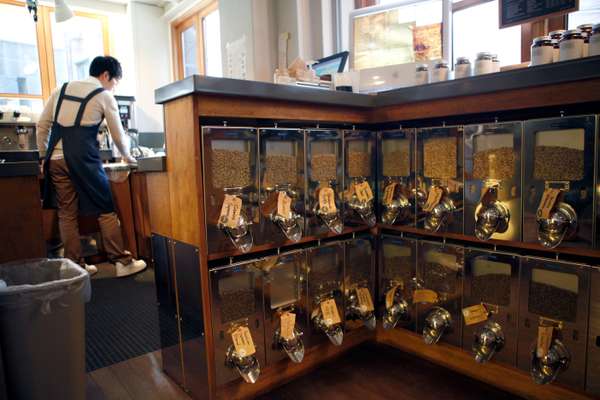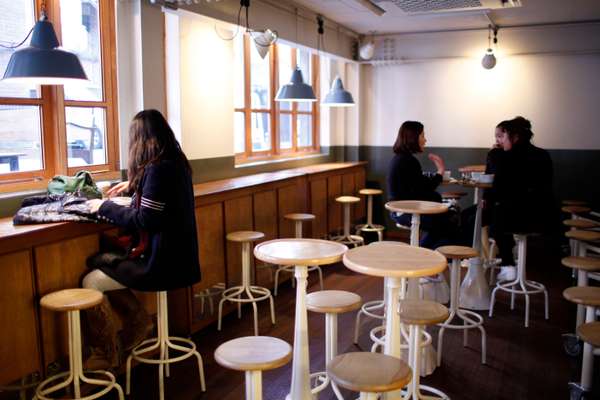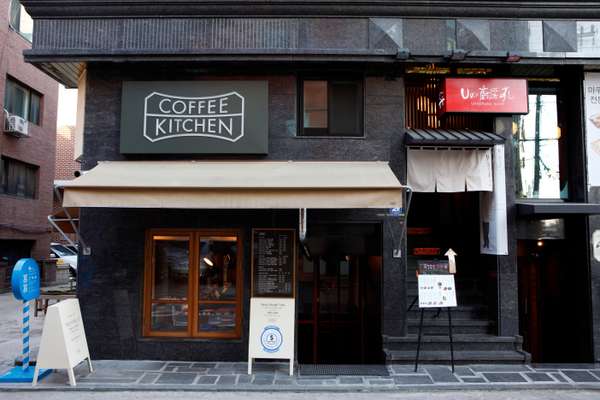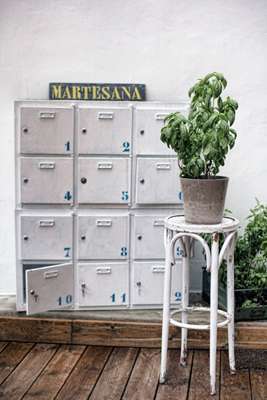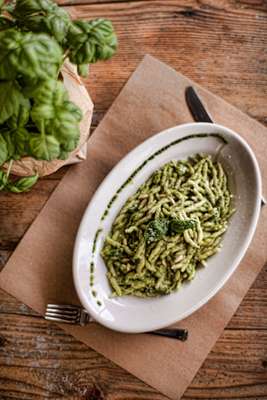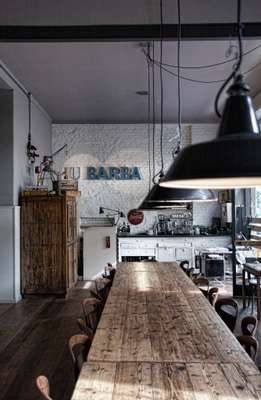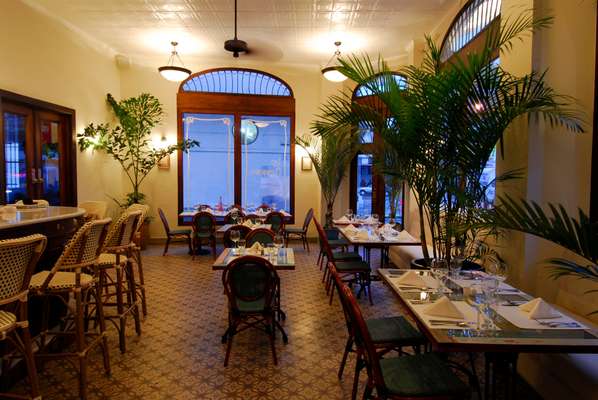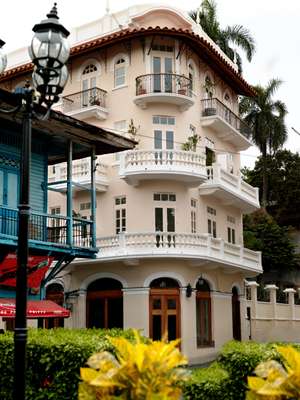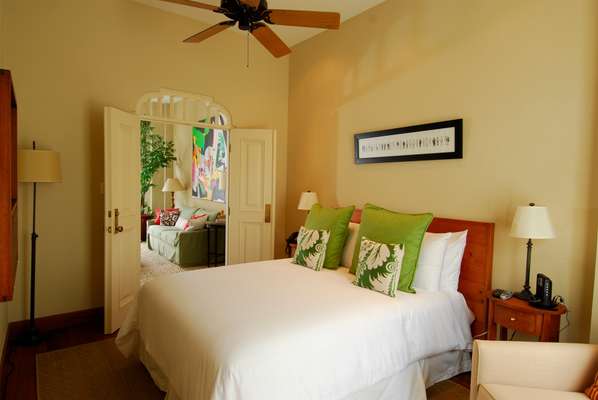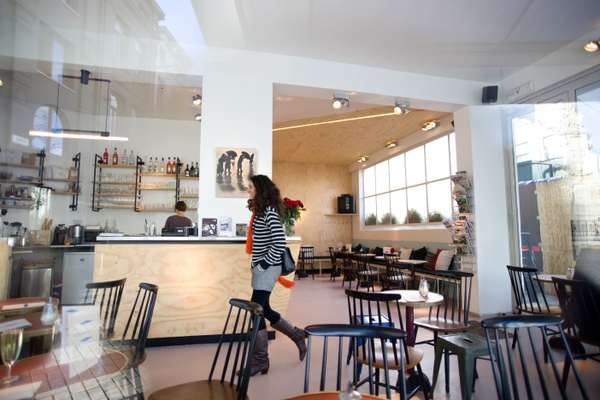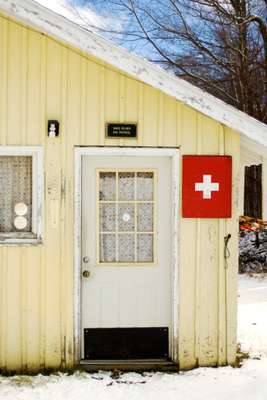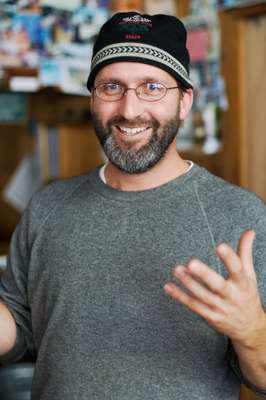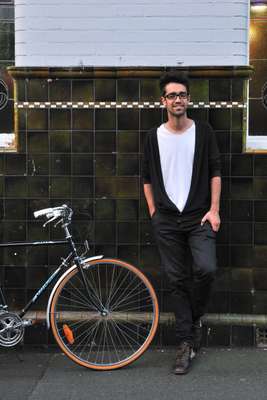 534-10 Shinsa-dong, Kangnam-ku, Seoul
+ 82 2 545 2010
coffeekitchen.co.kr
Footnote: Outdoor benches are a bonus – the perfect perch from where customers peoplewatch while sipping creamy macchiatos.
Despite its seafront location, Ligurian cuisine is known for dishes derived from the land: trofie al pesto and focaccia to name two. So when a pair of Genoese foodies looked to open an osteria, it seemed natural to move inland. U Barba in Milan sits inside a former club for bocce (a game similar to boules) – the court has been renovated and patrons can play while waiting for their order.
ubarba.it
Tuck into octopus and potato salad or stuffed anchovies as a starter, followed by pasta and rabbit Ligurian style.
Venu Bilgah hotel Baku: The Jumeirah Group has set up a contemporary hotel brand called Venu. Following its first hotel in Shanghai that will open next year, the second hotel in its portfolio will be in Baku, Azerbaijan. The wave-like structure was designed by Nazim Valiev.
venu.com
Nopi restaurant London: Often called on to cater at Monocle HQ dinners, Yotam Ottolenghi's new Soho restaurant has us salivating for his typical Med, Middle Eastern and Asian influences.
nopi-restaurant.com
Las Clementinas
Panama City
In 2007, American developer KC Hardin helped kick off the redevelopment of Panama City's historic Casco Viejo with the opening of his three-room Canal House in the capital's colonial core. Now Hardin is back with a far more ambitious follow-up – the six-room Las Clementinas.
Housed in a 75-year-old apartment block redeveloped over three years, the flooring of Las Clementinas was crafted using rare Coumarouna oleifera wood. Large rooms house furniture made with wood salvaged from US Army barracks and desks reclaimed from Panama City's old British embassy. Artisans from Colombia were brought in to recreate period tiles. In the garden is the cosy Cafe & Bar where chef Javier Lamarca serves Panamanian comfort classics such as coconut-spiked risotto and meaty ropa vieja using herbs and spices he grows himself.
lasclementinas.com
KC Hardin's Panama City recommendations
Must do:Cruise the Panama Canal with a local boatman to see the monkeys and crocodiles.
Insider's secret: For the city's best music, head to Habana Panama for Cuban salsa. habanapanama.com
Best restaurant: Chef Cuquita Arias' Panamanian menu at the Bristol Hotel remains the city's top table. thebristol.com
+ 507 265 7844
Best bar: For the best mojito, try Ego on Plaza Bolivar in the Casco Viejo. Calle Antonio Sucre/corner Plaza Bolivar,
+ 507 262 2045
Meaning "showcase" in Dutch, Vitrin is a perfect display of homeliness. The bar's warm wooden interior has become popular with creative folk from the surrounding Zuid neighbourhood, despite opening only last summer. Customers can pop in for one of the best cappuccinos in the neighbourhood, a warming home-made soup, or for a post-work "demi-demi" tipple – a mix of Mas Tauler Cava Brut and Vincent Bouquet Sauvignon.
Previously a Swedish restaurant, the site has been given a new lease of life by Michiel Thys and Kenny Aernouts, who also used to own Revista, a nearby café. Outside Vitrin, a wooden bench plumped up with cushions is the perfect spot to enjoy a few last rays of sun on the bustling Marnixplaats.
Vitrin, Marnixplaats 14,
2000 Antwerp, Belgium, vitrin.eu
General Stark's Pub and Basebox
Vermont
Mad River Glen ski resort in Fayston, Vermont prepares all its own chilli – the unofficial mountain food of New England – in the Basebox cafeteria and adjoining General Stark's pub run by chef John Thompson. Mad River is run as a not-for-profit co-op where the skiers own the mountain by buying a share in the resort. It has been cooking the same fiery brand of chilli since the resort opened in 1949. John Thompson – aka JT – has been following his father Tex Thompson's Mad River Chilli recipe here since 1962.
madriverglen.com
Footnote: There are winter chilli contests in all New England ski states including New Hampshire, Maine and Vermont, where hundreds of amateur and professional chefs enter their original chilli recipes.
Dorchester hotel anniversary walk London: Eighty trees will be planted to mark the Dorchester's 80th birthday. This summer also sees the opening of 45 Park Lane and a new contender for best beef in town with American-Austrian chef Wolfgang Puck's new steak restaurant, Cut at 45 Park Lane.
thedorchester.com, 45parklane.com
For the traveller caught in a downpour in Berlin or Dresden, Schirmmitcharme is a safe haven. It is an umbrella shop that has been in the family since 1882. Rolf Lippke took over from his mother, Christina, in 1992 and oversees their two stores. The repairs service makes a brolly last a lifetime.
Müllerstrasse 119, 13349 Berlin,
+ 49 30 451 5989
Königsbrücker Strasse 32, 01099 Dresden, + 49 35 180 43452
schirmmitcharme.com
Humble Vintage Bike Hire
Sydney
"It's just like lending a bike to a friend. The Humble Vintage wants to be that friend who makes sure you and your bike blend into the cool Melbourne or Sydney scene," says Matthew Hurst, founder of this bike rental service. He buys 1980s bikes largely made in Victoria, refits them with new brakes, lights and tyres and rents them out with his free and frequently updated map and newspaper, a hotlist of must-sees for cycling aficionados.
thehumblevintage.com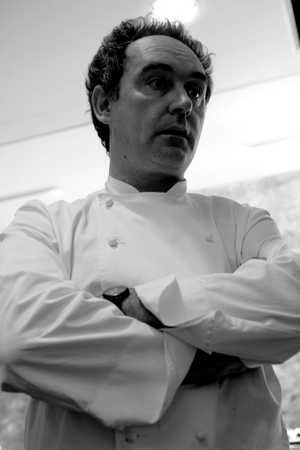 Q&A- Ferran Adriá
Tickets la vida tapa
The latest venture by the team behind Spain's fêted elBulli restaurant is Tickets la vida tapa, a "casual" tapas restaurant in Barcelona's revitalised Paral-lel district. It is a collaboration between Ferran Adrià, his brother and business partner, Albert, and the Iglesias brothers restaurateurs. Dishes such as hedgehog with avocado and mint jelly have Adrià's signature all over them.
What is the concept of Tickets la vida tapa?
It's two projects in one: a cocktail bar, 41˚, that will also serve snacks, and Tickets, a place that isn't exactly a bar or a restaurant – we can't define it – based on the world of tapas.
Is Tickets your vehicle for taking tapas global?
The important thing is whether we can influence and inspire restaurants around the world like Nobu.
What are you hoping to add?
This isn't substituting haute cuisine, it's something more fun and less formal. It takes you an hour at the bar and is an alternative way of eating.
You've talked about how fine dining has 'overblown itself'. What is the future of gastronomy?
When I say overblown, I refer to the volume: you can't have 1,000 Formula One cars. There should be a smaller number of gastronomical restaurants – aficionados will still travel for the experience. It has to be something special.
ticketsbar.es