Report / Global
Thriving threads
The various strands of the fashion industry spent the past year pulling themselves together after a tough 2009. Monocle speaks to the brands that are now planning to spread their wings in 2011.
Last year was seen as one of recovery by the clothing and textile industries. Following a dire 2009, Italy's fashion business saw a 6.8 per cent increase in revenues by the start of the autumn/winter 2010 season. And importantly, bricks-and-mortar retail also began to get back on its feet. Some bigger chains may have left our high streets but space has been carved out for independent brands to gain footholds – with predicted sales of around €75m this year, Slowear is set to open 30 stand-alone shops over the next three years.
While e-commerce is set to have a big impact on the men's market in 2011 (Net-a-Porter opened its menswear site, Mr Porter, last month and New York's Gilt Groupe will launch a full-price offering this summer – currently it runs a flash-sales model), smaller brands still recognise the relevance of physical retail space.
"I no longer view it as a one-or-the-other situation," says Chris Olberding, vice president of Gitman Vintage. "Ultimately, it's about how a shop shows our product. Context Clothing and Très Bien Shop do a superb job of selling online, while simultaneously offering a small bricks-and-mortar space. Smaller brands like ours thrive in these environments."
Heritage brands are also taking advantage of last year's growth. Now run by the family's fourth generation, Trussardi celebrates its centenary this year. "2011 is an extremely important year for us," says CEO Beatrice Trussardi. The artisanal Italian label will present a new luxury men's collection for the Trussardi 1911 line. "We develop our brands very clearly in order to reach new markets. With the development of e-commerce, customers have greater choice. They like to mix and match, so we offer them a complete lifestyle and range of products."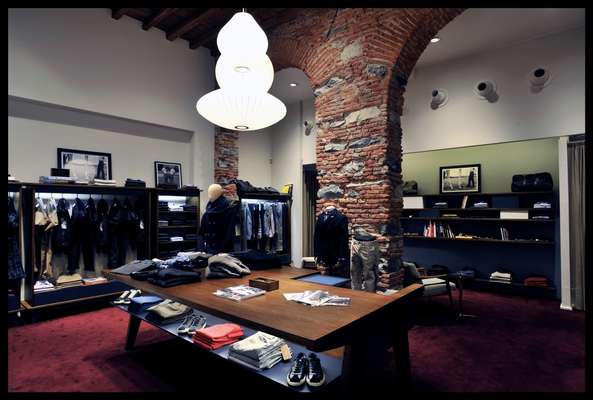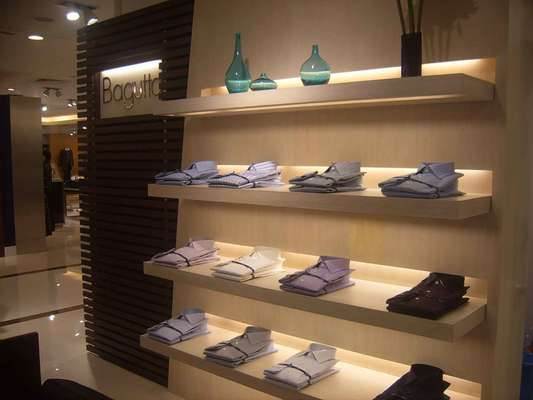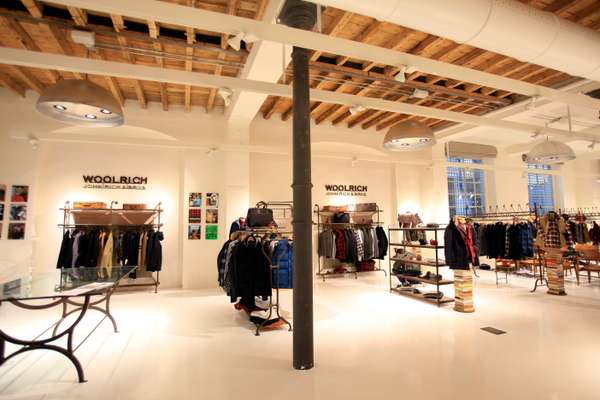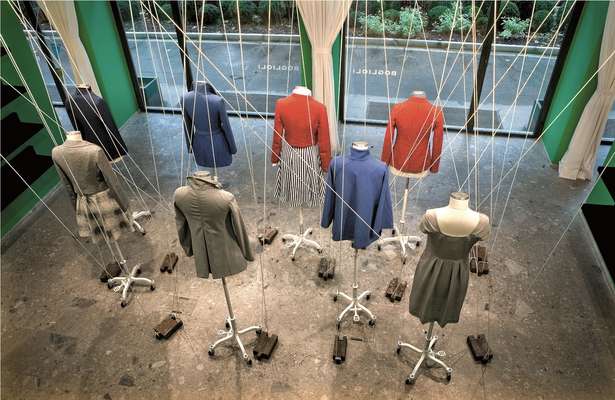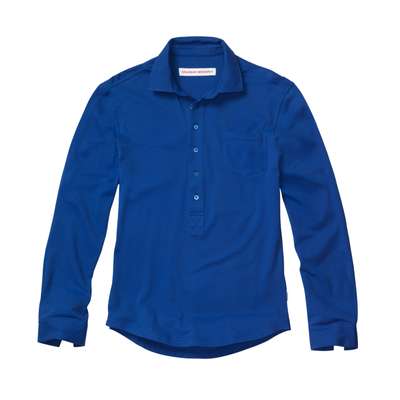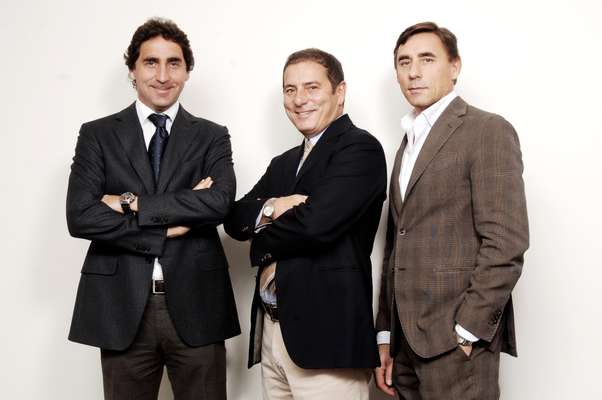 And 2011 will also be one of expansion for Woolrich John Rich & Bros. While its core business is in Italy, the firm is forecasting growth of around 20 per cent in northern Europe and double that in the US. "The truth is that I feel we are just getting started," says Andrea Cané, creative director. This year will see the opening of 14 new retail positions for the firm in Europe – 10 concession spots and four independent stores – as well as an increased focus on the US. From this month, the creative office will move to a space on New York's Bond Street. Housing the design office and showrooms, the building will also be home to a store for the brand's parent WP company. And New York will also be the site for the launch of its new Black Label women's line by Paola Gerbase. "Season by season, we will be crafting the new American aesthetic, and building an incredibly strong business," says Karuna Scheinfeld, head of men's design.
---
As the manufacturer of Incotex, Zanone, Glanshirt and Montedoro, this Italian company will be expanding its four European Officina Slowear store locations (such as the one pictured in Milan) to 30 new spots around the globe over the next three years. And, after a soft launch for this spring season, Slowear will be producing a full Liberty of London menswear collection for the autumn. "We share many common values with the company," says CEO Mario Griarotto. "At Slowear we are naturally attracted to brands with a long and strong heritage, and we share a manic attention to detail as well as a consumer-oriented approach." Having tested the water with the small spring offering, the autumn collection will be available at Liberty's on Regent Street and stores through Europe and Asia.
---
02
Closed: open for a busy year ahead
"This year will be good because we have potential in a number of untapped markets," says Closed's co-founder Til Nadler (pictured). The opening of a Los Angeles showroom last autumn expanded the US and Canadian markets for the Hamburg-based brand, which now has its sights set on Asia.
---
03
Bagutta: feeling the collar of Chinese shoppers
The Italian shirtmaker has its eye on China. Having opened a concession in Guangzhou's International Finance Centre last November (pictured), the brand will launch further retail spaces in Suzhou, Nanjing and Beijing this year.
---
04
Woolrich John Rich & Bros: heritage a go-go
After moving the creative team across the Atlantic to New York, and with the launch of a new women's collection, 2011 is set to be a big year for the heritage brand. This year's upcoming collection is inspired by Admiral Richard Evelyn Byrd's 1939-41 Antarctic exhibition, for which the company supplied all the wool—from the blankets to shirts, trousers and coats.
---
05
Boglioli: if the jacket fits
Often cited as maker of the perfect jacket, this Brescia-based, family-owned tailoring company will be introducing its first collection of five travel accessories for 2011, and expanding its covetable women's wear line that was launched last autumn.
---
06
Orlebar Brown: trunk show keeps moving
Known for its perfectly crafted swimming trunks, Adam Brown's London-based brand will be expanding into a new market for 2011 with a Resort line introducing T-shirts and shirting to the collection. "For us, it's important to make pieces that can be worn this year and in years to come," says Brown. While continuing to grow as an online retailer, the company also plans to open stores in London and New York this year in order to fully communicate the brand lifestyle.
---
07
Fratelli Rossetti: best feet forward
Family-owned since 1953, the Parabagio-based shoemaker saw a growth in profits of 10 per cent in 2010. "This is why we are so positive this year," says Diego Rosetti (pictured, centre), who runs the business with his brother Dario (right) and Luca (left). "Preserving values such as craftsmanship and quality has actually allowed the company to grow." This year, Fratelli Rosetti has its sights set on expanding its retail presence in Asia. Having debuted its new flagship concept (designed by French architect Francois Muracciole) at its Paris store last spring, the company will open 11 stores throughout Asia by 2014, adding to its existing boutiques in Hong Kong, Beijing, Hanghzou and Shenzen. The company also plans to launch a collaboration collection with American shoe designer George Esquivel.
Q&A
Mario Giarotto
CEO Slowear
Venice
Slowear is expanding both its brands and its retail. Why do you think the company has been successful during a time when others in the market were hit badly?
The international crisis has created a new approach in consumption. Consumers today are looking for quality and value for money, and can recognise what this means now. Slowear matches this need perfectly. Our brands – Incotex, Zanone, Glanshirt and Montedoro – promise quality products that are modern and durable because they are planned and designed with the aim of surviving fleeting trends and quick consumerism. Consumers choose our products because they come with a guarantee that it will last over time, and this is what people are looking for today. Additionally, in the last months we did not cut any budgets on product and style, but instead invested more in order to attract staff from all over the world. The recipe that has allowed our group to grow 30 per cent over the last season is that the consumer is our focus of attention, so we make innovative products that have high recognisable quality and offer value for money.
What are the company's plans for this year?
In 2011 we are continuing with developing our four distinct brands, as well as considering them as a whole: Incotex [trousers], Zanone [knitwear], Glanshirt and Montedoro [jackets and outerwear]. We are focused on our retail expansion. In September 2010 we opened our second store in Milan, as well as a franchise outpost in Treviso. This year, we plan to open three of our own new stores in European capitals and are evaluating various franchising requests. The plan is to open 30 stores – both direct and franchised – in the next three years, hitting the international capitals.