Flensted mobiles / Funen
Upwardly mobile
Flensted's handmade mobiles have hung in well-designed homes around the world for more than 50 years. The family- run company is also one of Denmark's most successful cottage industries and business is flying high.
The first thing you notice when you enter Flensted Mobiles' showroom in a former school house in a quiet corner of the Danish island of Funen, is how many of its designs you already know: the splash-like "Flowing Rhythm", for instance, or "Science Fiction", with its concentric circles reminiscent of a perfectly ordered solar system. If you have ever visited homes in Scandinavia – or its largest and second-largest markets, Japan and the US – somewhere in your subconscious there will be a Flensted Mobile turning.
The second thing that strikes you is that virtually all the designs are originals. There are no Disney or Pixar licensed products here; indeed, only half of its 200 or so designs are aimed at children.
"We have had companies like Disney approach us in the past to make, say, 100,000 mobiles, but we have said no," says Ole Flensted, 60, son of the late Christian Flensted, who founded the company in 1956. "Companies like IKEA talk about large production runs, but then they start on the price and it just doesn't work long-term. And we tend to avoid fashions."
He did, however, give in to the Moomins. "They have the same philosophy as us," says Flensted. "They aren't mainstream. They have their own way of doing things. And they have stood the test of time. A good mobile should last 50 years. We are always happy to repair our old models – people send them from as far as Australia to be refurbished."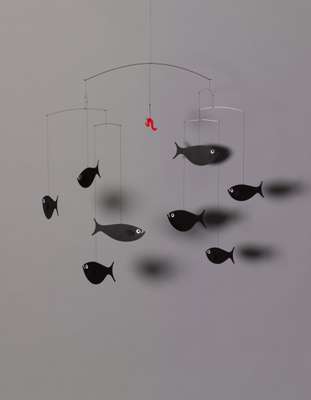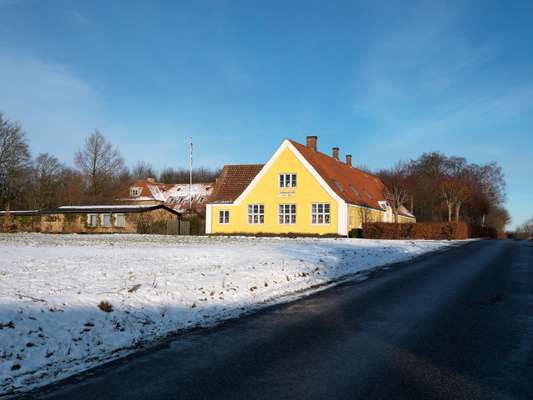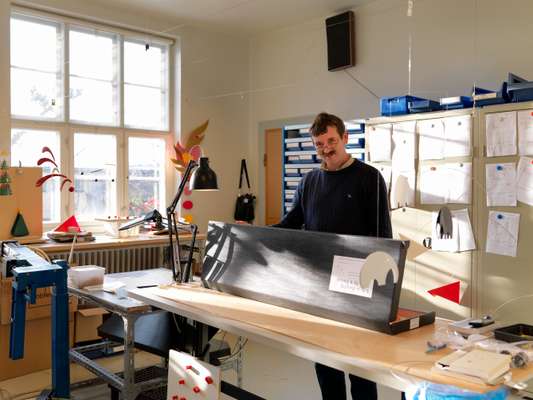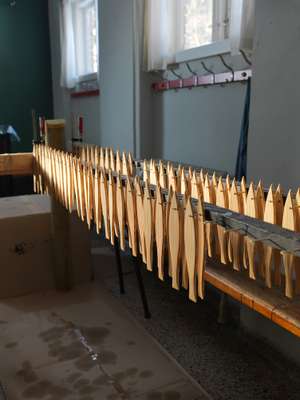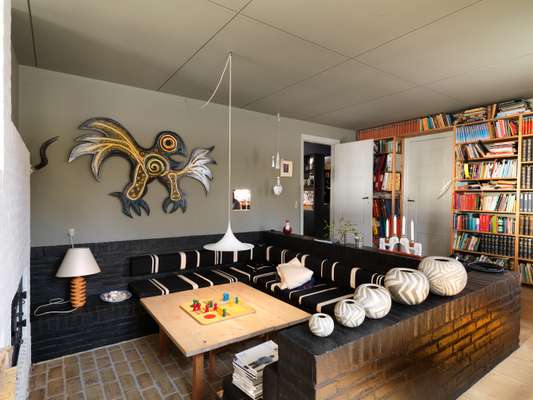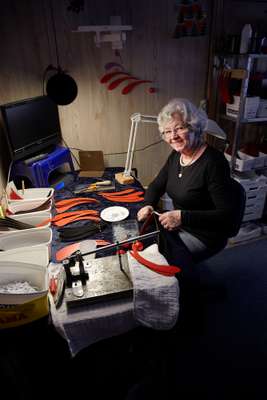 Long-termism is fundamental to the company. The art of mobile design has centuries-deep roots in Scandinavia and the Baltic countries, where they used to be made from straw and were hung to celebrate harvests or ward off evil spirits. Christian Flensted's first mobile, created in 1954, consisted of three storks made for Ole's sister. It's still in production.
Around 80 per cent of Flensted's ­designs are by Christian or Ole; other ­designers include Sir Terry Frost (for a mobile for Tate Modern) and Greenberg Kingsley (for the Guggenheim's "Circle Square"), while others have been influenced by Fluxus and Bauhaus. The ­company has also undertaken one-off commissions for companies including Microsoft and Michelin.
The long-term view has been particularly effective during the economic crisis. "We were worried, of course, but I knew that it would change eventually," says Flensted, who runs the company ­together with his wife, Aase. "I could ­remember the oil crisis in the 1970s. So I started to make a new catalogue, a new web page and a new sales strategy, and did what I could to calm our agents around the world."
In the end, the company was relatively unaffected and sales are up 30 per cent over 2009. It sells around 250,000 mobiles a year. "People may have cut back on buying a new car but they still wanted small gifts – and the fact that it is a niche product protects us a little. And we have very faithful customers. Parents say that they remember having our ­elephants hanging in their bedrooms as children and buy them for their own."
Flensted exports around 95 per cent of its products. "Our strategy is always to serve long-standing customers well [they sell to about 30 countries]. We don't seek new markets aggressively. We have China in our sights but want to be careful."
The main bottleneck to increasing output is that the mobiles are handmade by 60 locals, such as grandmother-to-17, Bendte Mariager, 66. They are spread out over a 32km radius and receive ­between 100 and 400 mobile kits delivered to their door every fortnight.
So what makes a great mobile? "You can still see new angles after a year and don't get tired of it. The movement always attracts attention but it needs to do more than that," says Flensted who, aptly, is a keen balloonist.
Naturally, some of Flensted's designs owe an acknowledged debt to the kinetic art of Alexander Calder, the godfather of mobiles. "A while ago a US auction house contacted us about a piece they thought was by Calder," says Flensted. "It turns out it was actually one of our pieces that Calder had given to the seller as a gift." In the world of mobiles, there is no greater tribute.
flensted-mobiles.com
Flowing Rhythm, 1955, Christian Flensted
Futura, 1970, Ole Flensted's first mobile – he made it when he was 14
Balloons, 1979, Christian Flensted
Elephant Party, 1976, Ole Flensted
Shoal of Fish, 1965, Christian Flensted
Founded: 1956 by Christian Flensted
Based: Brenderup on the island of Funen, Denmark
Now run by Christian's son, Ole, and his wife, Aase
Output: approximately 250,000 mobiles a year
Growth: 30 per cent in 2010
Percentage of export: 95 per cent
Employees: 70 approximately
Clients: Michelin, Guggenheim Museum, Tate Modern, Microsoft