Art market / Global
Art market
Briefing
This month's books, music and films, plus our culture editor's regular column and an interview with director Trần Anh Hùng.
Q&A
Valeria Napoleone
London
Napoleone owns roughly 200 works by female contemporary artists, including pieces by Monica Bonvicini, Ghada Amer and Margherita Manzelli. She was on the judging panel of the Max Mara Art Prize for Women and is a patron of Studio Voltaire, South London Gallery and Chisenhale Contemporary.
Did you set out to only buy works by female artists?
No, it was not the plan. I was living in New York in the late 1990s at a moment when lots of well-known women artists were coming out in the front row. There were the Guerrilla Girls, who created performances announcing the discrimination of the art world towards women – the fact they were not as well represented in galleries and museums as male artists. They were dynamic, interesting, fun. From that moment on, I decided to focus on women. The first work I bought was by a woman called Carol Shadford – she is totally unknown now; I have lost track of her.
How do you buy?
I research a lot, I go to fairs. I don't go to auctions because I don't buy secondhand; I buy directly from the galleries or the artists.
What do you do with your collection?
I live with my art; I want my children to breath it. I fluidly change what's in my home throughout the year – but it's not a complete rehang; I don't change it like an outfit.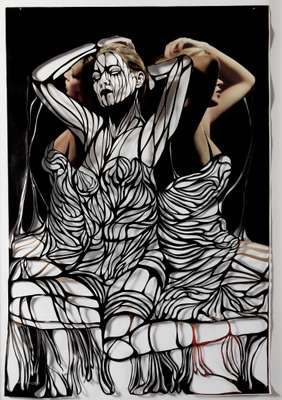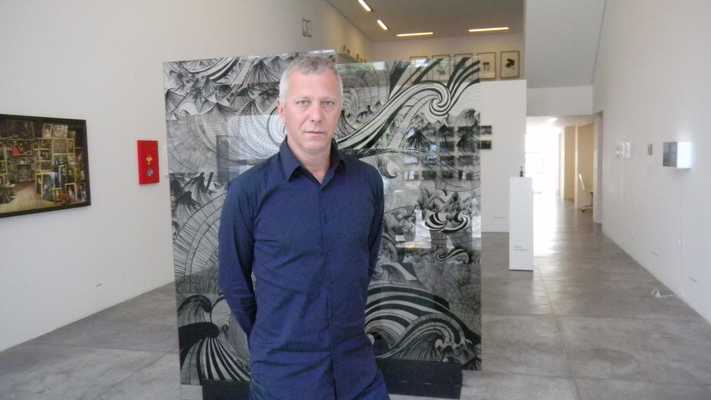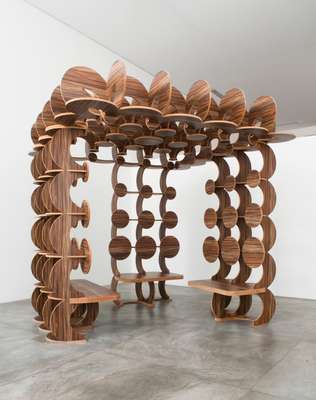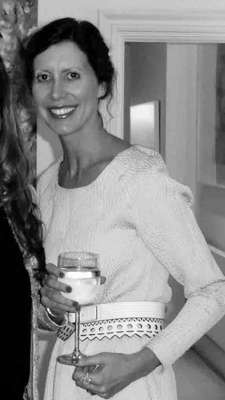 What artists are you excited by at the moment?
Phyllida Barlow. I think she is in her mid-sixties, she's an English sculptress and has been over- looked. She was only discovered last year and is now represented by Hauser & Wirth. It still takes so long for women to make the front row. I bought the largest collection of her work so far. I can't install it at home at the moment, it's too large – I can't wait to change home to live with it.
---
Well hung
Brazil —
CASA TRIANGULO
­­Upon its inception in 2005, it may have been the São Paulo International Art Fair that cemented the city as a global player on the art map, but it was Casa Triângulo, the gallery founded in 1988 by Ricardo Trevisan (pictured), that laid the groundwork.
Casa Triângulo has made its name introducing new artists to the city's art scene and also promoting Brazilian art at fairs such as Art Basel and Frieze. The crowds there are increasingly as enthused by Brazilian art as they have long been for work from the other Bric nations.
"There is a general resistance to the new art market but fortunately Brazilian art is requested and valued," says Trevisan. "International art fairs have fundamental importance, therefore they function as a big show window for our vibrant art scene."
Located in São Paulo's Itaim Bibi neighbourhood, the vast 300 sq m gallery hosts eight shows a year. After the success of the latest Edições (Editions) exhibition, featuring media projects and installations, the gallery will soon present solo shows of Mariana Palma's painted collages, paintings by Valdirlei Dias Nunes, photos by Yuri Firmeza and installations by Guillermo Mora, among others. "Of course we still have to work harder to maintain and conquer other markets but contemporary Brazilian art is original, powerful and synchronised with contemporary international art," says Trevisan.
casatriangulo.com
Setting sale
New York —
AUCTION
Under the Influence
Phillips de Pury New York
8 March
This month sees Phillips de Pury's regular Under the Influence sale. Timed as ever to sit right in the middle of The Armory Show week, the day sale is aimed at helping introduce young contemporary artists to the auction market.
Work by the next generation's predecessors are usually up for grabs too, hence the title.
"With the Under the Influence auction we are particularly sensitive to the development of individual emerging artists' careers and we attempt to play a positive role in broadening their audiences," says Phillips specialist Jeremy Goldsmith. "At the same time we are connecting the past generation or so of artists to those emerging today in an effort to present a cohesive survey of today's contemporary art world," he adds.
Works by Terence Koh, Rita Ackermann and Thomas Ruff have all been through the Under the Influence sale in the past. This year features works by Mark Grotjahn and Jacob Kassay.
"Last year we saw a marked improvement over the previous year's results and we feel that 2011 will see continued growth," says Goldsmith.
1.
Aranda/Lasch, Rules of Six:
Est $50,000 to $70,000
2.
Amie Dicke, Opium:
Est $4,000 to $6,000
3.
Dan Colen, Untitled (Birdshit):
Est $35,000 to $45,000