Business / Global
Business
Briefing
Estonian robots, Lebanon's Maxime Chaya and wine sales in South America
Robofitters
Estonia — 
CLOTHING
Estonian robots are coming to the rescue of shoppers who shy away from buying clothes online because they worry that, without trying them on, they can't see what they will look like. Tallinn firm Fits.me has created a shape-shifting mechanical torso that can change everything from its neck size to its height.
Retailers send clothing samples to Fits.me, where staff dress the robot and photograph it in almost 2,000 configurations. Shoppers can then input their own measurements on the retailer's website and view a robot with the same measurements wearing the garment.
"It takes the risk out of online shopping," says co-founder Heikki Haldre. Clients include the British companies John Smedley and Hawes & Curtis. Fits.me is set to tie up with more retailers and is measuring millions of people around the world, so manufacturers can customise products for local markets. "We will know how people in Wisconsin differ from people in New Mexico, and how Germans differ from the Japanese," says Haldre.
The robotic changing room:
A German retailer found that returns decreased by around 30 per cent after it rolled out the Fits.me technology.

It takes five to 12 hours to photograph a garment, though once Fits.me has mapped a brand's particular fit, it can create images digitally.

The robots were developed by scientists at universities in Tallinn, Tartu and Bologna, helped by a German firm specialising in body simulators.

The female torso, being more shapely, has taken longer to develop than the uncomplicated male form. Robotic legs are also planned.
High hope
Lebanon — 
MAXIME CHAYA
With politics ruining the party once again, Lebanon is desperate for unifying role models. And Maxime Chaya, a trim 49-year-old former economist turned record-breaking climber, might just be the man. The first Lebanese to have scaled the highest peaks of the seven continents, he also raised the Lebanese flag at the North and South Poles. Back in Lebanon, through his popular outdoor sports and bicycle store, Chaya has been encouraging people to ditch their cars for two wheels.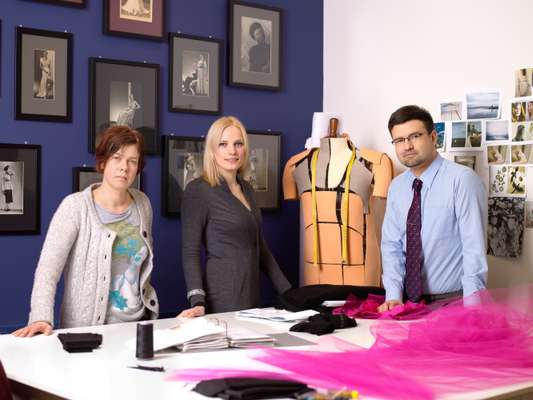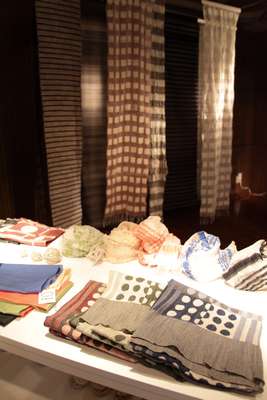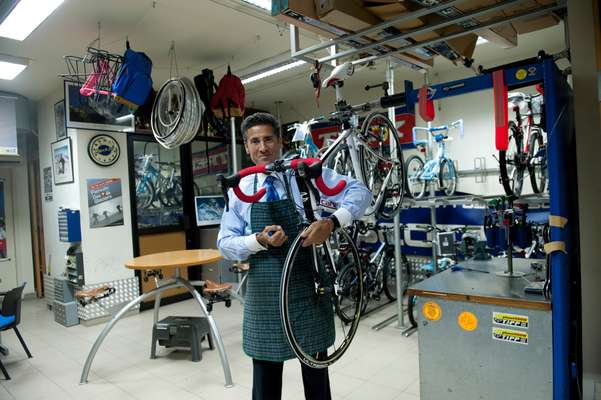 With his image gracing Lebanese stamps, it is no wonder that the country's largest bank has decided to reel him in as corporate ambassador. In this capacity, his inspirational talks to businessmen, students and drug addicts are a far cry from the divisive talk of chubby politicians. And that's just what Lebanon needs right now.
Chaya became the first Lebanese to reach the summit of Everest, just two months before the 2006 Lebanese-Israeli war.

In 2009, Chaya published Steep Dreams: My Journey to the Top of the World, an account of his adventures around the world.
Go with the flow
South America — 
WINE
233.6 per cent is the increase last year in sales to China of Argentine wines costing more than €160 a bottle.
40 per cent is the amount of wine Brazil imports from Chile, its biggest supplier.
228,574 hectares is the total area of land covered with vines in Argentina.
38.9 per cent is the rise last year in the amount of Argentine wine going to Brazil – a jump prompted by Brazil's growing economy.
25 per cent of Uruguayan grapes are tannat. Uruguay is the only country with such a large percentage of the flavonoid-rich variety.
14.4 million litres of champagne and sparkling wines were drunk in Brazil in 2009, more than twice the figure in 2002.
10.25 million cases of Chilean wine were sent to the UK in 2010. The UK is Chile's biggest export market but also the place where it sells its cheapest wines.
---
Mortar rockets
Brazil — 
CEMENT
Sales of Portland cement have rocketed in Brazil – the figure rose 14 per cent in 2010. Brazil's economy grew more than 7 per cent last year, fuelling a building boom. Plans to build a million low-cost houses as well as venues and hotels for the 2014 World Cup and 2016 Olympics is a factor, along with the fast-growing oil industry and its huge supply chain.
The silk road
Japan —
 TEXTILES
The fabric Kibiso, dubbed "samurai silk", is enjoying a revival in Tsuruoka, Yamagata prefecture. It is attracting the attention of domestic designers such as Nuno's Reiko Sudo, and the Tsuruoka Fabric Industry Co-operative has enlisted director Isamu Hirabayashi to make a short French film about it.
---
Latin Americans who moved to Spain during the boom years are now desperate to return home – and the Spanish government is prepared to help. Unemployed migrant workers who wish to return will get financial support under a new voluntary return programme.