Culture / Global
Culture
Briefing
This month's books, music and films, plus our culture editor's regular column and an interview with director Trần Anh Hùng.
Lost in translation
Of all the buzzwords that fill our cultural and artistic space, 'curate' may well say the least. What ever happened to an old-fashioned, honest explanation?
By Robert Bound
If you've visited a gentleman's outfitter recently, you might have experienced it. If you've dined in a semi-smart restaurant, especially a new one – extra-especially a revamped one – you'll probably have experienced it. If you've listened to a compilation album, you could very easily have experienced it. If you've visited an art gallery recently, you really should have enjoyed the fruits of it. If you've received a press release about any of the above, you'll have definitely come face-to-face with references to it: this over-arching nothing; this cacophony of curation.
Everything's curated now, isn't it? Not just a Picasso exhibition that brings together a rarely seen collection and contrasts it with similar pieces from Matisse. Not just a plutocrat's Toad-of-Toad-Hall-ish engagement with the contemporary art market. And not just a public museum's proud yet expert display of the salvaging of national treasures. Oh no: everything is curated now, from a pungently cobbled-together in-flight menu to a collection of disco tracks miraculously gathered onto CD by a formerly gender-bending lead singer of a 1980s pop group.
"Curate" is the equivalent of adding "vine" to "tomato" (as if a tomato could conceivably be grown without one). Curated, it's thought, equates to cleverness and a bit more cash. Curating implies the introduction of a level of application, discrimination and intellectual rigour not engaged in when simply "picking".
It's not surprising that the fashion business is the last refuge of the trendy-word scoundrels (see also virulent epidemics of "bespoke", "lifestyle" and "collaboration"). It is, after all, pretty boring to be told by a horn-rimmed jumper-folder that the range of denim jeans available in his shop was chosen by utilising the same sort of discriminatory process that decides whether historical, contextual and thematic concerns should allow the Bacons to hang in the same room as the Velázquezes.
You can't call the police – really it's just a matter of taste. The root of the word comes from the Latin word "curatus", meaning caring but with a spiritual edge to it (think church curate). If it's just about caring about something then anyone can, theoretically, curate anything, right? Wrong.
What was so wrong with things being selected, designed, directed, produced, edited, collected, picked, chanced-upon or good-old cobbled-together (which is very often the case)? This magazine is edited not collected. The dishes that form a menu are selected not designed. The things in a department store are chosen not curated. That group show of promising student sculpture is probably curated. And, by the way, the shoes in a shoe shop? They're just cobbled-together.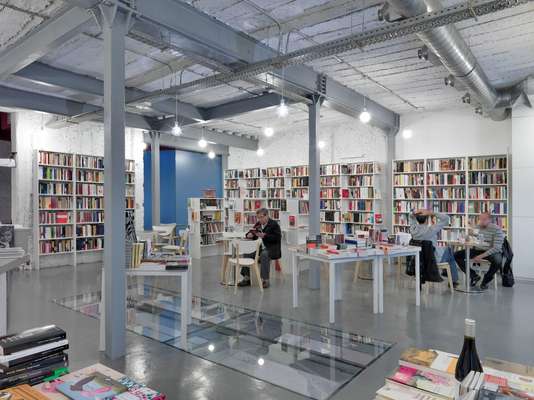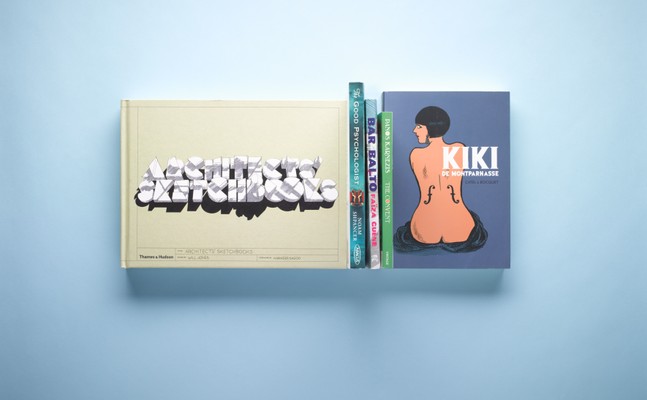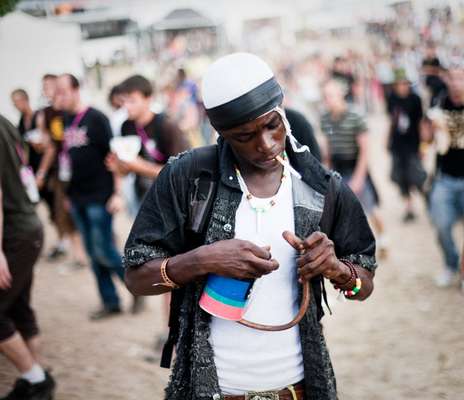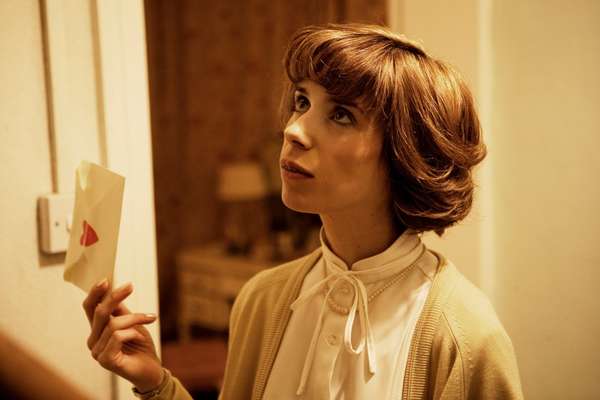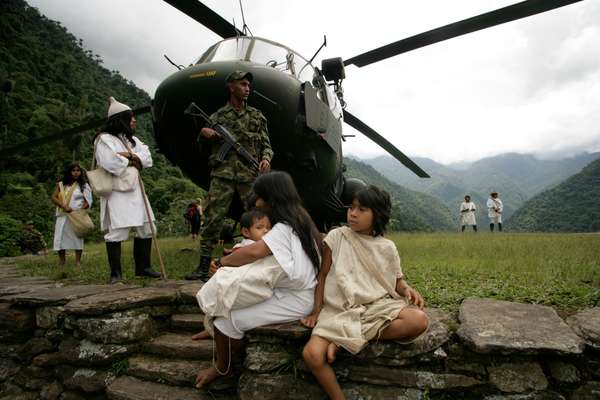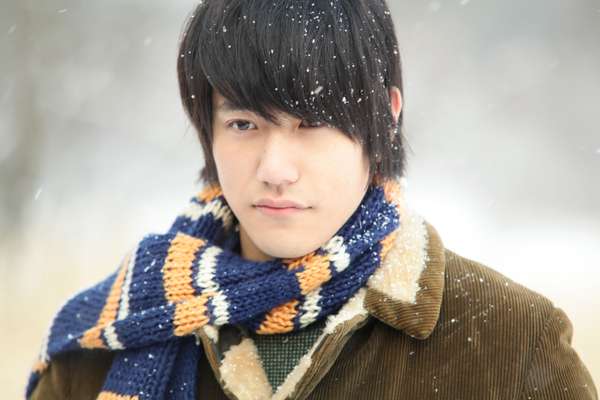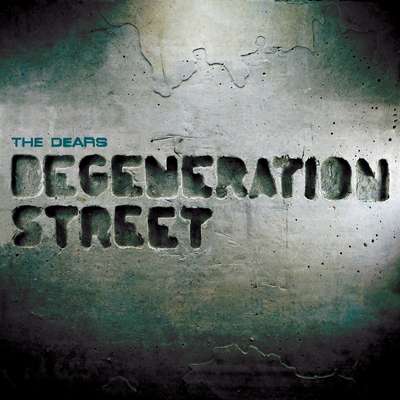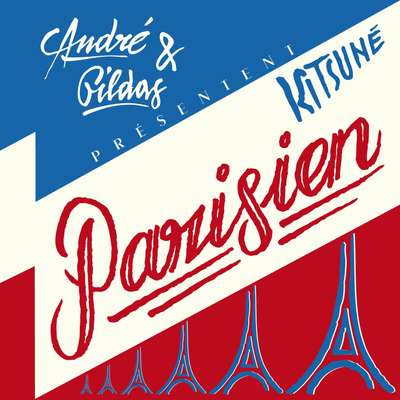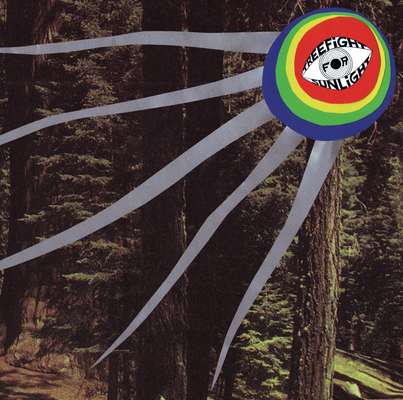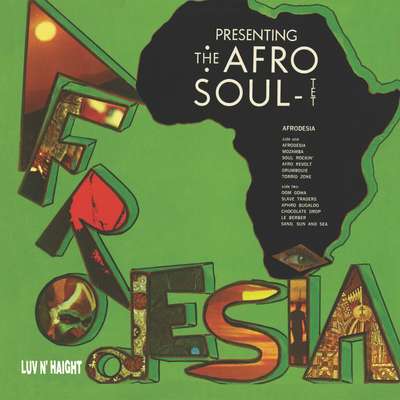 ---
Turning the page
Madrid — 
BOOKSHOP
Tipos Infames offers a large selection of independent titles. "We wanted the shop to be fresh – a space that left behind the idea that culture can't be fun, that bookstores are dark and melancholic," says Francisco Llorca, a co-founder. Writing workshops, book clubs, lectures, art exhibitions and concerts also add to the atmosphere.
tiposinfames.com
Architecture
Architects' Sketchbooks
Edited by Will Jones
Designed by Ashley Olsson, the book pays homage to well- established architects such as Norman Foster, Rafael Viñoly, and Smout Allen. Featuring 765 illustrations, the book offers a rare glimpse of the architectural creative processes.
---
Fiction
The Good Psychologist
Noam Shpancer
Schpancer's debut deftly charts the story of a therapist's lonely everyday existence threatening to unravel. Warm and wise, this book sensitively illuminates the process of therapy.
---
Fiction
Bar Balto
Faïza Guène
Set in a fictional dormitory town in greater Paris, this third novel from the 25-year-old French-Algerian author presents the testimonials of various suspects in the aftermath of the murder of a racist bar owner. Monologues successfully convey the gloomy reality of the French underclass.
---
Fiction
The Convent
Panos Karnezis
A mysterious newborn abandoned on the steps of a Spanish convent disrupts the carefully calibrated internal politics of the hermetic society. Not a writer to indulge in rosy nostalgia, Karnezis peoples his convent with sharply drawn but flawed characters brought together in joyless religiosity.
---
Graphic novel
Kiki de Montparnasse
Catel Muller, illustrator, and José-Louis Bocquet, author
Kiki de Montparnasse escaped provincial mediocrity to become an international celebrity as model and muse for great artists, as well as a renowned painter in her own right. This outstanding graphic novel charts the vagaries of her exotic and often harrowing life, with vivid cameos from Soutine, Man Ray and Modigliani.
---
Photography
Fish-Work: The Bering Sea
Corey Arnold
Arnold's childhood memories are of his first fishing trips with his father, setting out from California. He later became a professional fisherman, spending his life cod jigging and winter crabbing in the Bering Sea. A trained photographer, Arnold kept a photographic record of his life at sea. This book presents some of his inspiring seascapes.
---
Photography
Futureland
Nuno Cera
With this visual record of metropolises' urban identities, the Portuguese artist offers readers a different perspective of the globe's mega-cities. Pictures of massive building complexes in Shanghai collide with images of deserted lots in Cairo and other unconventional sights from nine cities.
---
Documentary
Benda Bilili
Directors: Renaud Barret and Florent de la Tullaye
It's rare to see a well-made documentary about a real-life world music fairytale that doesn't fall into heartbreaking clichés, especially when the script tells the true story behind Kinshasa's ghetto stars. Nevertheless, directors Barret and de la Tullaye manage to deliver a frank and intimate portrait of Staff Benda Bilili, and a realistic view of life in Congo. The documentary follows the six-year journey of the disabled band, from the streets of Kinshasa to the release of their critically acclaimed debut Très Très Fort.
---
Drama
Submarine
Director: Richard Ayoade
Based on Joe Dunthorne's Salinger-esque novel, Submarine is a character-driven, sincere and funny story about the daily adventures of 15-year-old schoolboy Oliver Tate. In Oliver's own words: "I have been waiting too long for the film of my life. I will be surprised if this film runs to less than three hours. Note to the press: appropriate adjectives to describe it include 'breathtaking', 'irresistible' and 'a monumental achievement'." No major objections here.
---
Documentary
My Kidnapper
Directors: Mark Henderson and Kate Horne
While hiking in the Colombian jungle, seven tourists were kidnapped by guerrilla commandos and held hostage for 101 days. Almost a year after his release, Mark Henderson was contacted by his kidnapper. Armed with courage alone, he went back to where it all happened and met him. Shot on location, the South American landscapes are alluring enough to trigger forgiveness between captor and hostage.
---
Psycho-thriller
Confessions
Director: Tetsuya Nakashima
Following the successes of Kamikaze Girls and Memories of Matsuko, this time Tetsuya returns with this darker misanthropic psycho-thriller. The plot follows the revenge of middle-school teacher Yuko (Takako Matsu), whose four-year-old daughter is found dead. Intense and disturbingly brilliant, Confessions was Japan's official Oscar entry this year.
---
Rock
The Dears
Degeneration Street
These motley Montréalers have been heading to this high-point since No Cities Left, their 2003 near-masterpiece. The trademark orchestral largesse is there in songs that mix Morrissey, Bowie and Radiohead's earlier histrionics; but there's a poppy story, too.
---
Rock
Treefight for Sunlight
Treefight for Sunlight
Hot young Danes normally play Strokes-like rock with nice, unslurred vocals. But these Copenhagenites are a different kettle of pickled herrings, fusing the Beach Boys' harmonies, everything-at-the-front production, Fleet Foxy pastoral and a few licks of Vampire Weekend campus Afro- fetishism. It's both a catchy and subtle debut from a band with a hundred bright ideas.
---
Ta-da! Kitsuné pop out another irresistible compilation, this time keeping it Seine-centric. What does that mean? Synths, 1980s computer-game sound-effects and lamé jackets all round, that's what. It's also a primer for a hard-working electro underground bored waiting for Daft Punk's next proper record. So chaud right now.
---
World
The Afro Soul-tet
Afrodesia
Those inspired Californian dusters-off at Ubiquity Recordings have raided another treasure chest of energetic, schizophrenic and sun-bleached gems – this time from a band whose funky late-1960s Afro-jazz roots morphed into surfy, loungy bossa. It's a gorgeous mess of styles that could soundtrack Concorde flying to Rio, porno sunsets in Tangiers or the party of your life.
Q&A
Trần Anh Hùng
Director
Paris
Based on Haruki Murakami's novel, Norwegian Wood is a passionate love story set against 1960s Tokyo. Here, the Oscar-nominated (for The Scent of Green Papaya) Vietnamese director talks about the challenges of adapting a modern classic, 23 years after its publication.
How closely does the film script follow the book?
I read the book in 1994. I loved it. When you adapt a book you're adapting not only the story but also all the feelings you had when reading it. So I stayed very faithful in spirit but betrayal is unavoidable because I have to go from one art form to another.
What about the cast? Another great performance by Oscar-nominated Rinko Kikuchi.
I was lucky to be able to work with very talented actors. They all delivered a great performance. Regarding Rinko, she told me a beautiful thing: 'How come I feel more real when I cry during a scene than in life?'
The film was nominated for the Golden Lion award at Venice 2010. How does the international audience relate to this Japanese story?
Anyone can easily relate to it as it's a universal story – about love and loss, about the sorrow of losing someone you love, about the necessity to make up with life after the mourning.