Defence / Global
Defence
Briefing
Burmese insurgent armies, Iraq reinforcements and extremism in the Philippines.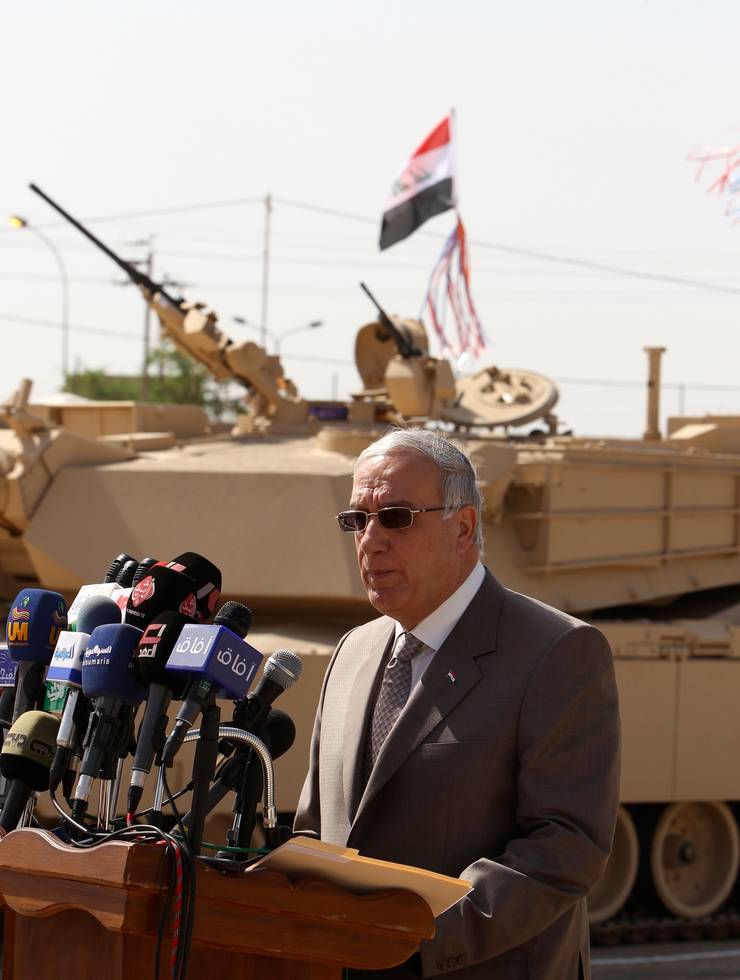 Asian braveheart
Burma — 
GUERILLA WAR
The release of Aung San Suu Kyi last November may have eased some of the political pressure on Burma, but that has not prevented other dangerous pressures from building in the country's northeast.
These remote hills and jungles, forming part of Burma's Shan and Kachin states along the border with China, have been ruled for decades by a complex brew of insurgent armies demanding independence for the ethnic minorities they represent. The biggest of them, the United Wa State Army (UWsA), has more than 30,000 well-armed troops. The military government has long regarded their presence as an embarrassment and it appears to be mustering an assault with a view to ending their resistance.
"The regime has been moving men and material to the northeast of the country for a year," says Benjamin Zawacki, a researcher at Amnesty International. It has also beefed up its forces with 50 new Mi-24 Hind attack helicopters from Russia and laid new railways to improve access. The Burmese army fields 350,000 troops, but they are badly paid and morale is low, while the USWA has formed an alliance with at least five other rebel armies, totalling 60,000 guerrillas. And neighbouring China – a key ally of the junta – will not take kindly to the influx of refugees that the campaign is expected to cause.
---
Reinforced forces
Iraq — 
DEALS
Iraq's military renaissance is gathering pace, with the recent delivery of Abrams main battle tanks (pictured), a new patrol boat and armed helicopter trainers. The fledgling forces are being funded by the US, which is providing this new hardware and weaning the services off their Soviet-era equipment with "Foreign Military Sales" deals managed by the Pentagon – one of the benefits of controlling your customer.
Iraq is slowly standardising on western equipment. The country ordered 140 M1A1 Abrams in 2008, having seen them rip through Iraq's armoured forces during the invasion five years earlier.
---
Having a blast
Israel — 
TROPHY
Although the Israel Defence Force's (IDF) Merkava main battle tanks (MBT) are arguably the best defended vehicles in the world, they received a bloody nose from Hezbollah missiles when they rolled into Lebanon in 2008. So in late 2010, an IDF tank crew put their faith in Rafael's Trophy active protection system – a trial saw them sit in a Merkava and have a missile fired at them. Trophy's radars successfully detected the incoming missile and within metres blasted a stream of explosive projectiles into its path to destroy it. All of the IDF's tanks are set to be upgraded with the system.
---
The good cop
Philippines — 
EXTREMEISM
On a largely forgotten front in the "war on terror", 500 US special forces soldiers are helping fight Islamist extremism in the southern Philippines.
But this is counterinsurgency with a difference. American forces here are not mandated to engage in combat operations, active involvement being deemed too sensitive an issue in this former American colony. Instead, the Joint Special Operations Task Force – Philippines (JSOTF-P), based in Zamboanga City in western Mindanao, supports the Armed Forces of the Philippines in its counterterrorism efforts against Islamist strongholds on Basilan, Jolo and other islands in the country's southwest archipelago.
It's where Islamist outfits run fluidly together, including the Abu Sayyaf Group, the Moro Islamic Liberation Front, and the Indonesia-based Jemmah Islamiyah.
The Philippines has become a Petri dish for a scheme that de-emphasises lethal action and focuses instead on empowering local forces and communities. Thanks to this, "the strategic situation has improved," says analyst Richard Swain.
He notes, however, that "the story isn't over". The Islamist groups have not been eliminated and the Philippine military is preparing to renew its offensive. The US military's Southeast Asian experiment will therefore soon be entering its second decade.
---
Elephant in the room
Global
Undocumented migration has long been viewed by some as a major security concern. Despite new border control technologies, it still represents some of the biggest global migration flows. One of the largest movements in the world is between Bangladesh and India, with up to 17 million people crossing the border undocumented each year.