Design/Architecture / Global
Design/Architecture
Briefing
In praise of buttons, Japanese electric bicycles, the 1950s furniture re-issues and Alain de Botton's latest project
In praise of... buttons
In a world where the touch screen is taking over, is there anything left to push our buttons?
By Hugo Macdonald
Koumpounophobia is the name given to the little known but surprisingly widely suffered fear of buttons. Though it more commonly refers to buttons found on clothing, it might just as well refer to buttons of all sorts and you have to wonder if there's been a koumpounophobic conspiracy of late to remove buttons of all kinds from our lives. Touch screens and motion sensors have recently rendered the button or switch an endangered species.
This development is presumably supposed to be a progression – creating ever more beautiful, ever better-functioning things. I disagree. It's not just that I don't like wiping things furiously with my finger to choose the next song or email someone (though I really don't). Nor is it that I don't like waving into thin air to switch the lights on (again, I don't). My problem with a buttonless world is that it brings with it repeated anticlimax. Everyone loves pushing buttons. There's little more tempting than a "do not push" sign above a juicy red button. What does it mean? What will it do? The action of pressing a button and flicking a switch isn't just an unsung little pleasure of daily life, it's a concrete action of cause and effect – something unique to humans and curiously life affirming.
Removing buttons might allow for a more seamless, uninterrupted finish on a phone or wall – though in my opinion a very buttoned Olivetti typewriter is more beautiful than an iPad – and it may even allow for a bit of fun, showing off your latest gadget's technical wizardry to friends. But does anyone really want a world where a satisfying push, ping, flick or click is replaced by a rather fey wipe, pinch, wave, blow, curse and wipe again a bit harder?
---
Designs for life
Afghanistan — 
RUGS
Rahim Walizada is best known for his rugs, which are woven in Afghanistan and sold worldwide. He's recently opened a design centre in his home city of Kabul – a place for local creative talent to gather and chew the fat. The gallery, which opened at the end of last year, has wi-fi and weekend brunch, and showcases Walizada's carpets.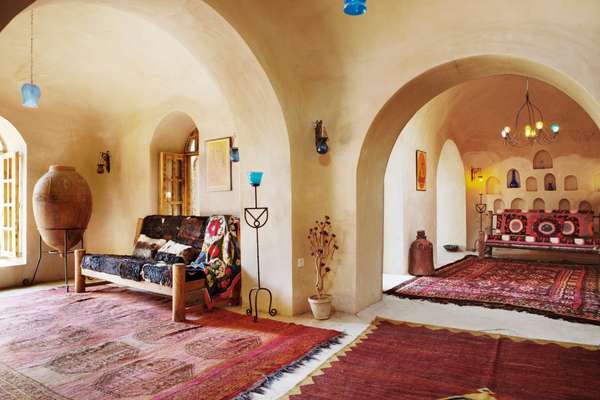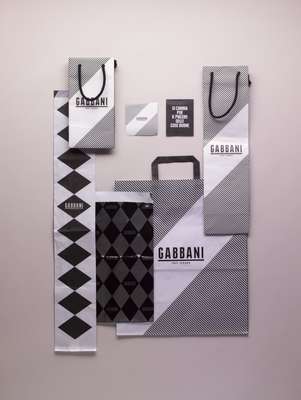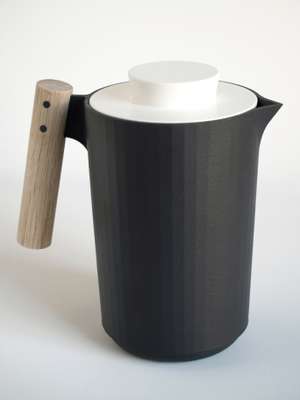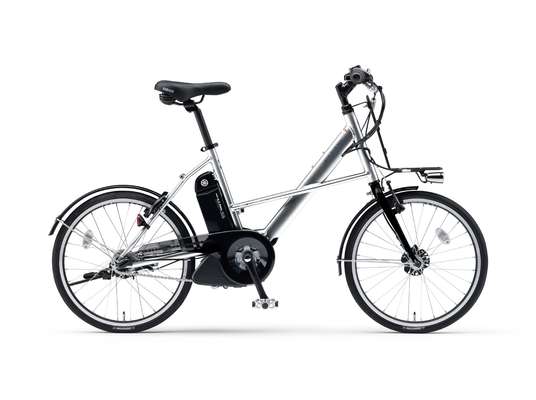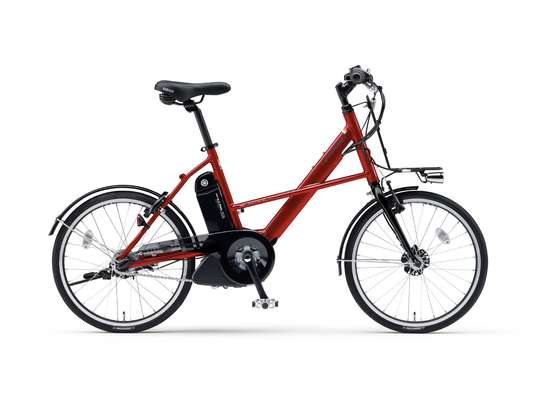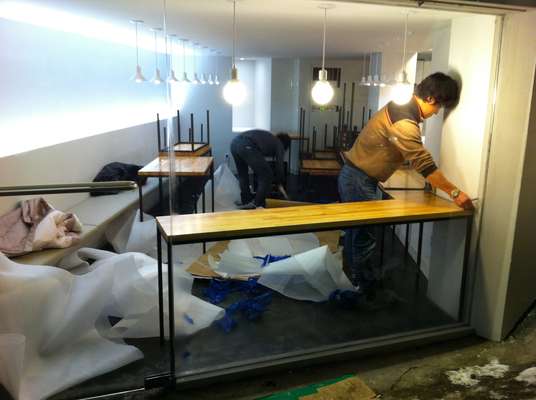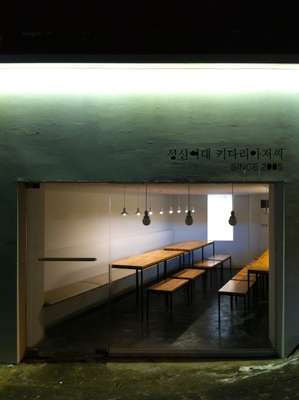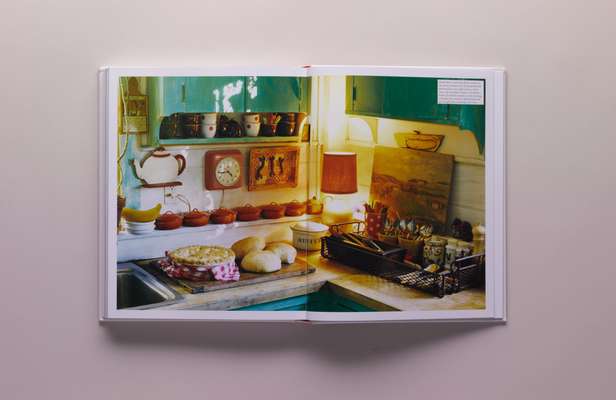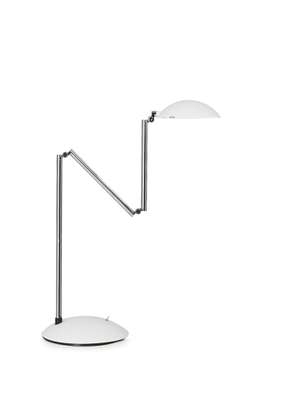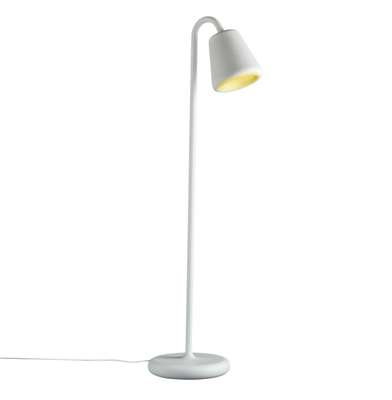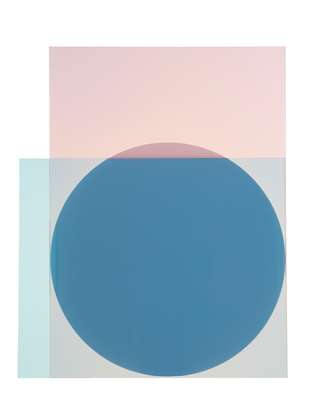 ---
Two-tone type
Switzerland —
 GRAPHICS
Opened in 1937, the family-run Gabbani deli in Lugano recently chose to scrap the traditional cursive lettering script for something a little more Swiss. Created by Lausanne-based graphic designer Demian Conrad, the store's new black-and-white striped shopping bags and logo in stark 1920s font are sure to stand out on the high street.
gabbani.com
---
Handles well
Norway — 
COOKWARE
"There's something intrinsically romantic about the idea of making immortal products," says Christoffer Angell of Norwegian design trio Angell Wyller Aarseth about his new Handle Me cast-iron cookware. Their kettle and two pans debuted at Maison et Objet in Paris.
awaa.no
---
Riding high
Japan — 
TRANSPORT
The Japanese have been riding electric bicycles for years. One problem: style has often come second to functionality. Yamaha has changed all that with the new City-X. With 20-inch tyres, a clean aluminium frame and a compact lithium-ion battery it's already a hit.
yamaha-motor.co.jp
Vintage classics
Belgium/UK — 
FURNITURE
Recent design fairs suggest the 1950s is the essential decade when it comes to taking inspiration for new products and digging up archived furniture. Sylvain Willenz's new Lock coat stand for Belgian producer Tamawa uses a Bakelite ball to lock three ash poles together. It's reminiscent of an Eames creation. Elsewhere Ercol, celebrating its 90th anniversary, is reissuing its elm and beech studio couch, one of the most recognisable designs of the 1950s and a welcome return to production.
sylvainwillenz.com
ercol.com
Bestseller
Knoll: Tulip tables by Eero Saarinen, 1956
Fifty years after launching, Knoll produces over 1,000 Tulip dining tables a year. "It is a lasting object of beauty," explains Justin Pratt, Knoll's director of Europe, the Middle East and Asia.
knoll.com
---
Shingles only
UK — 
RESIDENCE
The latest addition to Alain de Botton's Living Architecture project is NORD architects' Shingle House. The striking black structure stands at odds with the barren landscape. Dungeness is Britain's only desert, a bleak terrain with just a vast nuclear power station in the distance. The house borrows vernacular from the local former fishermen's cottages – clad in tarred shingles and boards, with a concrete and raw timber interior. A highlight is the black, polished concrete sunken bath – and the former home of the late film director Derek Jarman is close-by.
living-architecture.co.uk
---
Big ideas
South Korea — 
BRANDING
Small businesses in Seoul would do well to head to Hyundai Capital for a loan. As part of the Korean supercompany's microcredit foundation, young businesses don't just receive a loan but can also get design, marketing and branding consultancy from Hyundai experts too. More than just philanthropy, everyone benefits: a small fruit store was the first beneficiary and, following a redesign of the shop and the fruit packaging, sales increased by 30 per cent. Next in line for a makeover is a ramen joint where the owner has even been trained by the Hyundai HQ chef.
hyundaicard.com
---
This beautiful book's long title says it all: "A Perfectly Kept House is the Sign of a Misspent Life." Written and photographed by Mary Randolph Carter, an author and creative director for Ralph Lauren, it is a homage to living with clutter and loving it.
rizzoliusa.com
---
Firm favourite
Made in: Switzerland
Horgenglarus
The oldest chair and table manufacturer in Switzerland. Based in the remote Canton Glarus, it has partnered with respected Swiss designers such as Max Ernst Haefeli and provided seating for Credit Suisse.
horgenglarus.ch
---
Leading lights
Germany — 
TRADE FAIR
The fair season kicked off with IMM Koln and lighting stole the show. Our highlights (get it?), from left to right, are ClassiCon's reissue of Herbert Schultes' Orbis task light (01), Ole Jensen's 1970s-esque OJ family for Louis Poulsen (02) and Daniel Rybakken and Andreas Engesvik's Colour light for Ligne Roset (03). The latter is a curiously mesmerising combination of coloured geometric glass panels which rests against the wall like a work of art from the Danish Koncrete period. Though the light bulb market might be in turmoil, it seems lighting designers aren't feeling stymied by the advance of LED.
classicon.com
louispoulsen.com
ligne-roset.com