Expo no. 41 / Global
Expo 41: The banished world
The notion of exile often evokes a more romantic era but for many leaders, a life banished from their homeland still beckons (fancy hosting a despised Tunisian president anyone?).
Sein Win was three years old when his father and uncle, two legendary Burmese freedom fighters, were assassinated on the cusp of the country's independence in 1948. Win became a mathematician, specialising in graph theory. "I just wanted to be a teacher, pursue my study," Win says. But when his first cousin, Aung San Suu Kyi, was placed under house arrest in 1989, Win felt the lure of his father's legacy. In 1990 he registered to stand for office with the National Party for Democracy, affiliated with Suu Kyi's National League of Democracy, and was one of 485 candidates elected to parliament.
When the military regime refused to recognise the new government, Win fled Rangoon and helped to guide 32 other elected parliamentarians through the jungle. Shortly after crossing the Thai border, the group declared itself Burma's rightful leadership and established a government-in-exile. On a secret ballot, Win was elected prime minister of the National Coalition Government of the Union of Burma. In 1993, Win went to New York to rally international support at the UN General Assembly. But when he tried to return to Thailand, he was informed that he would be turned away at the airport in Bangkok. The Thai government made it clear that he would not be welcome. Since then, Win has been living in the US. He had been, in effect, exiled from his exile.
Such banishment seems a peculiar relic of an earlier era, associated with huddled radicals in 19th-century Paris and 20th-century Mexico City, when pushing an opponent overseas was an effective way to keep them from meddling in domestic affairs. Yet in the 21st century exile remains a durable tool of political exclusion.
Today's exiles are a motley bunch: religious leaders rallying a flock from afar, heirs to thrones that have fallen from favour, champions of ethnic minorities whose cries have made them separatist threats. All represent a sort of counterfactual political reality, where a regime was never toppled – many using their freedom overseas to assume the trappings of government without its responsibilities.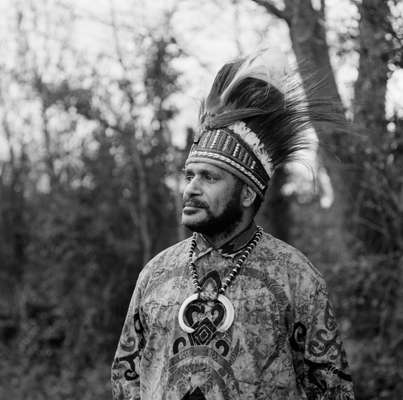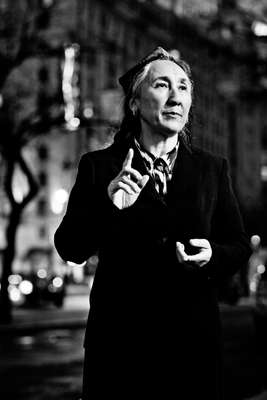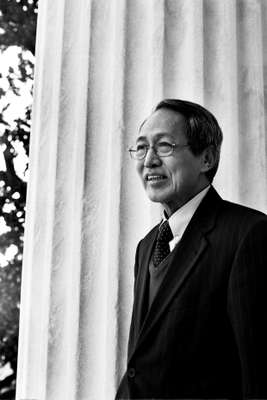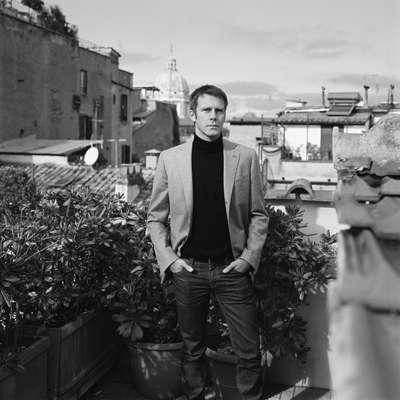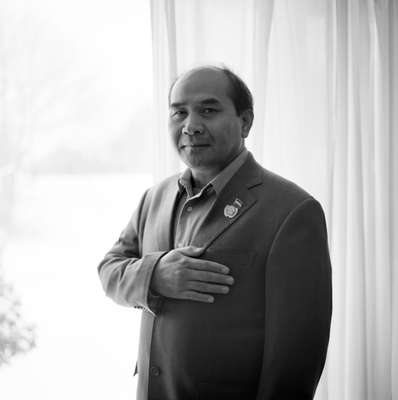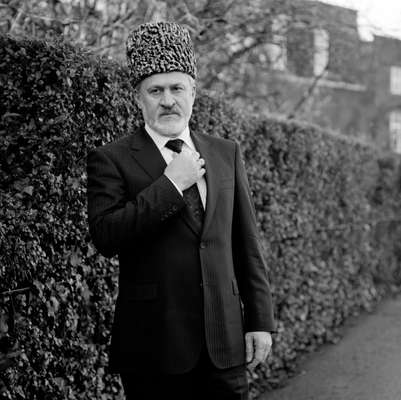 But the most familiar trajectory is the one reenacted by Zine El Abidine Ben Ali's desperate flight from Tunis in January, the deposed president's plane reportedly hovering over Maltese airspace before heading to Jeddah, Saudi Arabia, where over the years Ugandan despot Idi Amin and former Pakistani prime minister Nawaz Sharif had each sought refuge.
In much of the world, such banishment is a regular stage in the cycle of governance, a ritual purging of that which came before. More than perhaps anything else, this reliance on exile is the signature of an unstable or unconfident political culture. After being driven from the White House, Richard Nixon also boarded a government plane to take him far away – to his own home in California. No matter the indignity that accompanies Silvio Berlusconi's eventual exit from the PM's residence in Rome, he should be able to promptly settle in Milan with little fuss.
Exile can take an enfeebled opposition figure and give him a heroic international profile. When Chilean president Salvador Allende was deposed in 1973, one of his advisers, playwright Ariel Dorfman, went to a UN official to arrange the terms of his own exit from the country. Dorfman considered his words carefully before declaring himself an "exile".
"There was something Byronic, defiant and challenging about being an exile, something vastly more romantic and Promethean than the fate embodied in the recently coined word, refugee," Dorfman later wrote in a memoir.
Yet as globalisation has shrunk distances, and restored some of the exile's political clout at home, it has clarified the karmic price and romantic value of exile. "Once a person is pushed into exile, she or he may lose the entitlements attached to citizenship but, at the same time, he or she may become even more attached than before to what is perceived as the 'national soul'," political scientists Mario Sznajder and Luis Roniger have astutely written. Would the Dalai Lama have any of his global mystique if his return address was Lhasa instead of Dharamsala?
As a tool for marginalising opposition, exile has lost much of its power. An ocean away no longer seems an unsurpassable sentence, as Jean-Claude "Baby Doc" Duvalier demonstrated in January when he boarded an Air France flight back to Port-au-Prince after a quarter-century living in France. (The only thing keeping Duvalier away from Haiti was the threat that the governments that succeeded him would press criminal charges, which a prosecutor did just days after his return. "I don't think this was a very successful trip," a Duvalier lawyer told The New York Times, in one of the year's most delightful quotes.)
For those who remain overseas, phone lines and satellite contact have made their physical displacement little more than a technicality. The words of a banished leader can quickly trickle back to the people they hope to inspire. When Win first set up shop in Washington in 1994, he could communicate with his cabinet only by phone or faxes moved among intermediaries. Now they can easily convene an executive session. "If we think the situation needs discussion or debate, we usually call a Skype meeting," says Win.
For 20 years, as his cousin Suu Kyi was in lockdown in Rangoon winning a Nobel Peace Prize for her courage, Win moved freely around the world with his US travel documents. He knew his mobility irked Burmese officials – especially since he used his freedom to rally support against their regime – and he often yearned to be where his cousin was. "The military would like her to leave the country," Win says, breaking a rare smile, "but they would like me to go there."
A long way from home: the exiles
A line-up of uprooted leaders and rebels, from a Libyan royal who has never set foot in her family's homeland to the grandson of the last king of Italy.
Benny Wenda
West Papuan independence leader
Benny Wenda was granted political asylum by the UK in 2003, and now lives in Oxford with his wife Maria and six children. Growing up with the looming presence of the Indonesian military in his mountain village in West Papua, Wenda's Lani people underwent decades of trauma as Indonesia sought to control the nation. In 1999, Wenda became leader of DeMMaK, a West Papuan independence organisation: much to the anger of the Indonesian government. In 2002 he was arrested on charges of arson and violence following riots. His defence said he wasn't even in the country at the time of the attacks. Wenda was smuggled to the UK midway through the trial. He still campaigns for West Papua's independence, and tours with his tribal band The Lani Singers. "My struggle is not only political, but it is for my nature, my forest, my mountain and the rivers," says Wenda. "I will return when West Papua is free. My heart is with my people."
Rebiya Kadeer
President, World Uyghur Congress
Rebiya Kadeer is known as "the Mother of the Uyghurs", the Chinese Muslims whose struggle for promised autonomy from Beijing is largely overshadowed by Tibet's parallel crusade. That changed in 2009, during a cycle of riots which Kadeer has been accused of instigating.
Kadeer, 64, was a department-store mogul in Urumqi, capital of the Xinjiang region, as her husband joined the Uyghur self-determination movement. In 1996, after time in prison, he sought asylum in the US, as Kadeer stayed behind in China. She enlisted in Uyghur activism and was jailed in 1999. Upon release six years later, she followed her husband. Her two sons remain in Chinese prisons.
Her Munich-headquartered World Uyghur Congress has considered basing itself nearer China but for now Kadeer feels exile in Washington is, at least, serving Uyghur interests. "The fate of many peoples and countries are dependent on what happens, if not decided, here."
Dr Sein Win
Prime minister, National Coalition Government of the Union of Burma
For two decades, Win has carried the title of prime minister of a self-proclaimed government-in-exile, even as he became a serial exile from Burma and then Thailand. He has been repeatedly re-elected to the post on secret ballot at the parliament's regular meetings, which have been held in Europe and the US. The National Coalition Government of the Union of Burma last convened at a Dublin hotel. Just over 30 legislators showed up, barely one-tenth of the National League for Democracy parliamentary bloc elected in the 1990 vote that the military regime refuses to recognise. Many of those elected alongside Win have died or remain in Burma and are inactive in politics. A new generation of Burmese exiles are rising through the ranks in Thailand but Win has met few of them. "Now that I'm stuck here, it is difficult for me to have personal knowledge about the young people," he says.
HRH Princess Alia Idris al-Senussi
Libyan royalty born in exile
In the aftermath of General Gaddafi's coup d'état in Libya in 1969, the al-Senussi royal family fled the country and has since remained in exile, scattered everywhere from Cairo to Rome to Geneva.
Based in London, Princess Alia is the 27-year-old granddaughter of Libyan political leader Prince Abdallah al-Senussi. Born in Washington to her Libyan father and an American mother, Princess Alia has never visited the homeland her family briefly reigned over, yet she still feels a deep connection with the nation and the Arab world in general, having spent much of her childhood in Cairo.
Princess Alia stays true to her bloodline professionally, and now works on the Tate Gallery's Middle Eastern and North African acquisitions committee, and also serves on Art Dubai's board of patrons. "I would love to be a part of the future of Libya," she says. "I love to think I could be a part of forging positive social policy there through arts initiatives."
Emanuele Filiberto di Savoia
Prince of Piedmont and Venice
The grandson of the last king of Italy, hrh Prince Emanuele Filiberto di Savoia, Prince of Piedmont and Venice, was born in exile in Geneva in 1972. For over 50 years, the male line of the Savoy monarchy was banned from entering Italy following their support of Mussolini's fascist government. The Prince was employed at a hedge fund in Geneva. "It was like living next to the best chocolate shop when you're on a diet," he says, "seeing beautiful Italy through the window and I couldn't get in."
The prohibition was abolished in 2002. Later that year, the 31-year-old Prince visited his motherland for the first time with his father Vittorio Emanuele following an official invitation from the Pope. Still a Genevan resident, the Prince now regularly returns to Italy: he has run for a seat as an Italian Europarliamentarian, appeared on the Italian Dancing with the Stars, and co-presented last year's Miss Italy pageant.
Thach N Thach
President, Khmer Kampuchea-Krom Federation
When Thach Thach, 56, calls into Voice of Kampuchea-Krom, an internet radio station, he hopes his words reach his birthplace: the pocket of southern Vietnam rich with an ethnic-Cambodian past. The 1970s wars engulfing Indochina made the Khmer Krom a target from all sides, and drove Thach's family to Cambodia before spending years in a Thai refugee camp. They reached Canada in 1988, where Thach helped open Ontario's first temple and grew active in community political work. "I started thinking we would have to do something not to let people kill Khmer Krom," he says.
Thach has returned once to Cambodia and says he would not be welcome in Vietnam. Thach hopes that cultural programming will link young Khmer diasporans to their history. "It's hard for us to motivate youth abroad. It's not like youth in Vietnam or Cambodia, because they're not connected to the land."
Allen Vincatassin
Pushed off his island home
The Chagos Archipelago is in the centre of the Indian Ocean. In the 1960s, the US government controversially opened a military base on the archipelago's main island, Diego Garcia. Between 1965 and 1971 around 1,500 Diego Garcians were systematically deported 2,000km away to a life of poverty in Mauritius and the Seychelles, making room for the base.
"We got about £1,000 (€1,600) for losing our home and our future and everything," says Allen Vincatassin, a Diego Garcian exile living in the UK.
Vincatassin was aged just one when his family left Diego Garcia. In 2002, he emigrated from Mauritius to the grey London satellite town of Crawley, when his people were given the right to vote in the UK. A community of roughly 2,000 Chagos Islanders now reside there. Vincatassin is founder and chairman of the Diego Garcian Society, and campaigns for his people's permanent return to their paradise island.
Akhmed Zakayev
Chechen rebel wanted by the Kremlin
Zakayev is the best-known Chechen resistance figure still alive. A professional actor turned rebel field commander, he fought in both Chechen wars and was deputy prime minister of the de facto independent Chechnya in the late 1990s. He fled to Britain in 2002. "If you are forced to leave your home country, Britain is the best place for you," he says. Zakayev has always renounced the more extreme wing of Chechen separatism. The Kremlin, however, says he was involved in atrocities, and has issued several requests to Britain to have him extradited, all of which have been ignored for lack of evidence.
There have been rumours that the Kremlin might drop the charges if Zakayev returns to Chechnya and works with the pro-Moscow authorities. He plays this down, though does not rule it out completely. "We know from experience with the old Soviet Union it can take years for things to change, and my return depends on how the situation progresses."
HRH Princess Esther Kamatari
A supermodel who fled Burundi
In 1970, 19-year-old Princess Esther Kamatari fled Burundi following the assassination of her father and the deposing of her uncle, King Mwanbutsa IV. Two years later, the ongoing civil war between Hutus and Tutsis kickstarted.
Once in Europe she rose to stardom as one of the first black supermodels, working for Yves Saint Laurent, Lanvin and Paco Rabanne. Proudly retaining her royal title, the princess felt she "was carrying the pride of Africa and Burundi" with her down the catwalk. She remained in exile for 10 years, before returning to Burundi in the early 1980s, and still goes back intermittently on charity missions.
In 2005 Kamatari ran for the presidential elections in Burundi with a pro-monarchy party set up by her late brother, HRH Prince Godefroid Kamatari. While she didn't make the ballot, today she is a local councillor for a suburb of Paris, and lives there with her French husband and three children.
Severo Moto Nsa
Self-proclaimed president-in-exile of Equatorial Guinea
When Teodoro Obiang took power in Equatorial Guinea in 1979, overthrowing his uncle in a coup, he appointed Severo Moto Nsa as his minister for information. Obaing's rule was – and still is – brutal. Moto soon quit following disagreements about how the country was run. "My resignation caused discomfort, it was a way of challenging Obiang," says Moto from Madrid, where he has lived since 1982 after fleeing Equatorial Guinea.
From the Spanish capital he leads the opposition Progress Party and hopes to one day hold democratic elections. Yet that didn't stop him playing a role in Simon Mann's botched coup attempt in 2004. Moto hoped to be installed as president.
With wavering support from Spain after being arrested on suspicion of trafficking weapons to Equatorial Guinea, Moto relies on his followers' charity. Last year he lived in a friend's garage. "Exile is no paradise," he says.
Tempa Tsering
Main representative of the Dalai Lama, Central Tibetan Administration
One memory of Tempa Tsering's flight from Tibet's Gyantse district in 1959 remains strong: the weight of the Buddha. "We couldn't take much, but I had a six-inch Buddha statue tied around my waist," he says. "It was so heavy I wanted to untie it and throw it away."
The nine-year-old didn't, and his father later presented it to the Dalai Lama after arriving in India. After working his way up the Tibetan lobby movement and government in exile, Tsering was appointed the Dalai Lama's chief representative in New Delhi in 2007. He is also a senior member of the task force negotiating with China. The 60-year-old says he won't return to his homeland until the Chinese government accepts the Dalai Lama's proposal for genuine autonomy.
"At the moment, if I want to go back I would have to go to the Chinese embassy, declare myself as Chinese and take Chinese travel documents," he says.