Property prospectus / Tel Aviv
Noga
Tel Aviv's Noga is home to a multicultural, creative community. Foreign buyers and modern luxury developments are moving in but it hasn't lost its original feel. And it's close to the beach too.
Set within spying distance of the azure Mediterranean, the Noga district is where modern Tel Aviv eases into ancient Jaffa. Originally known as the American Colony, American Christian missionaries settled in Noga in the late 19th century and erected wooden homes and stone churches reminiscent of their native New England. Many of these structures were shipped across the Atlantic and, thanks to their sturdy construction, are still intact more than a century later.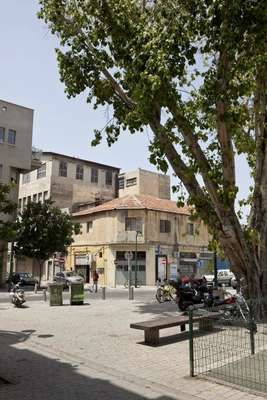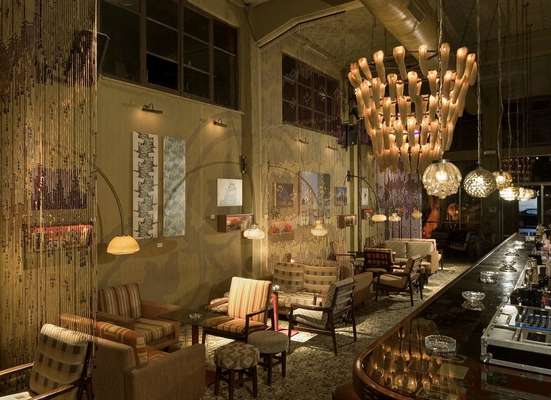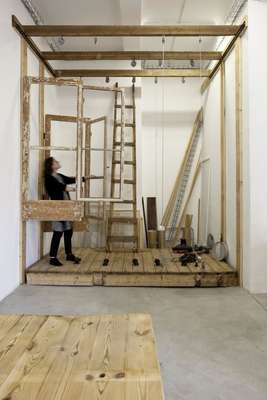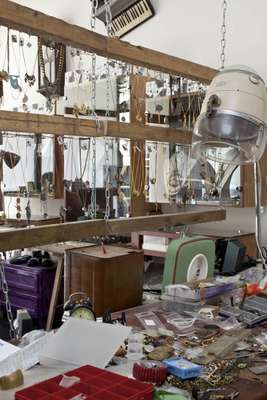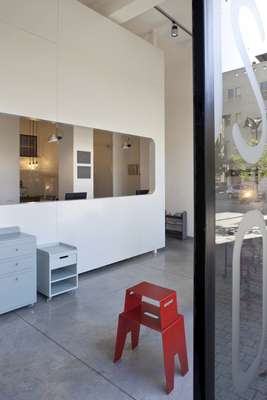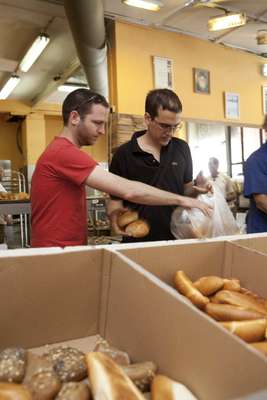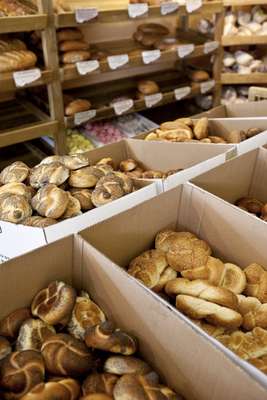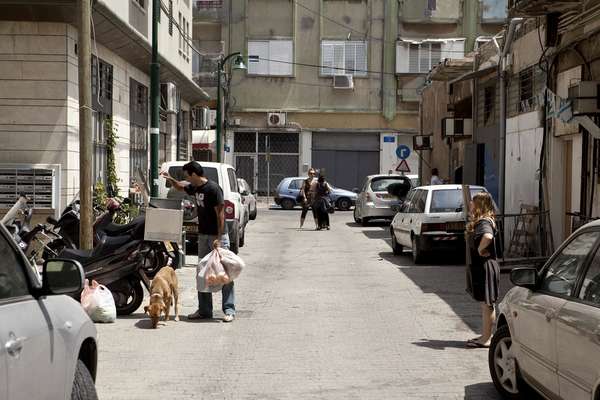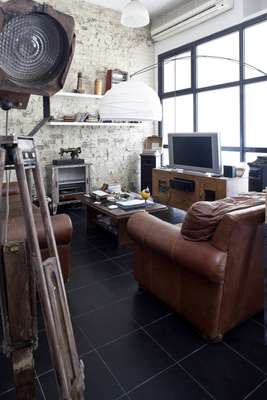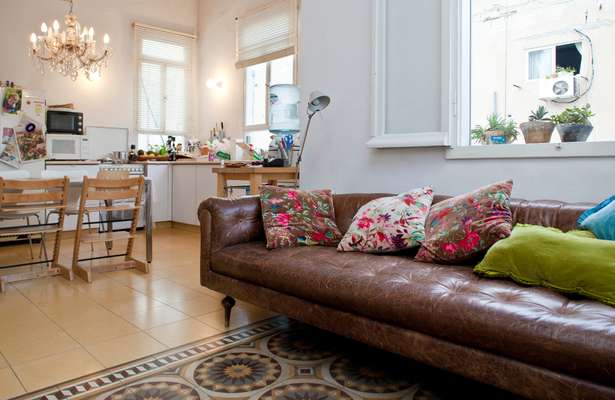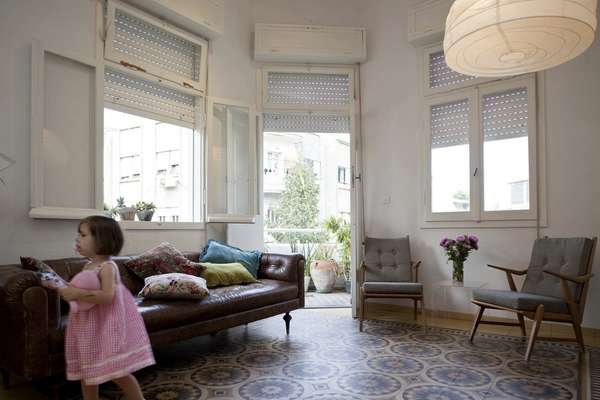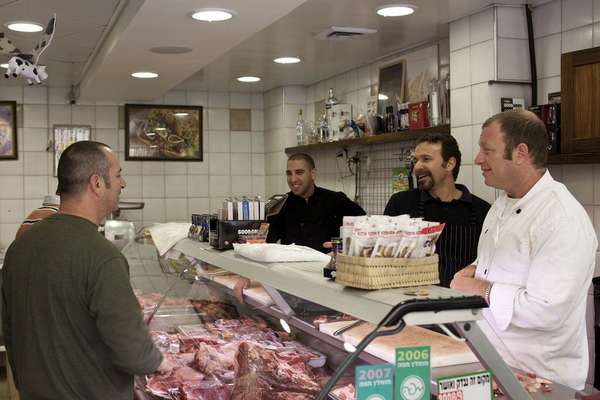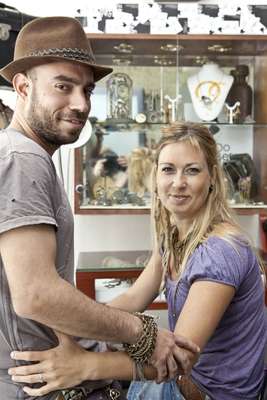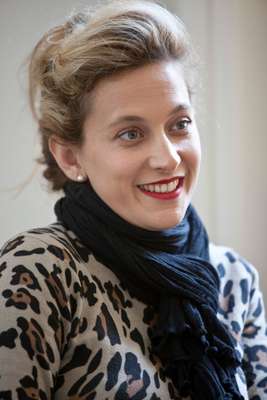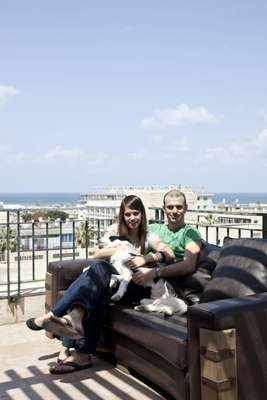 Today, the Americans may be long gone but Noga remains one of Israel's rare multicultural neighbourhoods – a place where Arabs live alongside Jews, the religious next to the secular, and coexistence thrives even in the midst of conflict.
"We really saw potential in Noga and wanted to be part of its urban renewal movement," says Gilat Blum, co-partner of Rose&Bloom architects which opened its HQ in Noga in 2008. A mix of sprawling lofts, red-tiled Ottoman-era villas and quasi-Bauhaus apartment blocks is luring local creatives into the area. Teams of architects, graphic designers and independent fashion brands, who appreciate Noga's out-of-the way feel but proximity to the city centre, are setting up shop.
Meanwhile, foreigners with deep pockets are also moving in and buying into new luxury developments now rising on Noga's northern fringe such as the 23-unit ­Village and 49-unit Mitcham Keren. While both projects are far smarter than anything that's come before, Noga's semi-secluded location – and lack of major roads – are helping to keep its ­exclusive appeal.
Foreigners face no restrictions when buying property in Israel although they are advised to ask hard questions, particularly for new "luxury" complexes. "Always double-check marketing specifics," says Andy Gainsford, a veteran developer. "While wine cellars and pools look great in brochures, the upkeep may be more than you bargained for." VAT is not levied on existing properties, though it is on new developments on the purchase price. Finally, there is a government tax of between 2 and 5 per cent paid on completion.
Lindy-Lu Victor, clothing and shoe designer, 27, and Shlomy Azolay, jewellery designer, 31
"Noga is like a little world of its own where you can enjoy city life but at a far slower pace. As artists, we love being in a creative community where you see potters, glass-blowers, painters and designers at work. The neighbourhood truly inspires us."
Paul Rozenberg, 38, financial director, Hanoar Hatzioni
"We moved to Noga because it's family-friendly. People know each other. Businesses are opening here and you no longer need to go to central Tel Aviv for quality services."
Inbal Raz-Rotbard, architect, 34
"Noga is just a few minutes from the beach, which is great for a refreshing morning walk and nice for the kids. We're able to utilise all Tel Aviv's services while enjoying being removed from its stresses."
Ilan Blum, 30, and Ella Layani, 29, business owner and art curator
"Noga is five minutes from everything, yet still feels like a separate world. We've only been here for a year and although we're currently renting, we would certainly buy here. We love being a short walk from the beach as well as close to Jaffa and its flea market."
Christian Rasmussen, pastor, Immanuel Church, 30
"There is no single style in Noga – in architecture or the population. It's a true mix of people. The area is continually upgrading and improving. The houses here are smaller than back in Denmark – so we miss our garden but we have the beach as our backyard."
Eat + Drink
Cardo
3 Jerusalem Boulevard, + 972 7 7445 2532
Owners Alon Barnea and Gilad Ben Meir's new café and wine bar has a Levantine menu offering morning muesli, midday moussaka sandwiches and its own take on classic, dough-wrapped lamb sinniya. Pair with Israeli wines or juices, including a meal-in-itself mix of tomato, cucumber, chilli, coriander and mint.
---
Gueta
6 Shderot Yurushalayim, + 972 3 681 3993
For lunch stop at Gueta, whose namesake matriarch Leah Gueta serves Libyan-Jewish dishes in a stone-walled building. Start with fiery puréed pumpkin, followed by the house couscous, capped with beef, vegetables and spice-spiked sauces, including the tomato and cumin tibeha bil camun.
---
Poyke
14 Tirtza Street, + 972 3 681 4622
Poyke takes its name from the traditional South African cast-iron pots that chef Ariel Cohen uses to roast steaks, chops and vegetables. The menu is African: curried Mombasa shrimps, red wine-soaked Cape burgers, picante-spiced poyke-roast chicken, and a hefty entrecôte steak served with an African corn-meal pap.
---
Charcuterie
3 Rehov Rabbi Chadian, + 972 3 682 8843
Charcuterie is spread over two floors with a sleek long bar below and larger dining room above. Swiss-born owner Vince Mustar's meaty menu includes a classic Roman veal dish.
---
Miznon Avi
9 Ruhama, + 972 3 682 0819
Every Tel Aviv neighbourhood has its miznon; a corner hole-in-the-wall serving Levantine basics such as hummus, schnitzels and shakshukah, a Libyan-Jewish concoction of eggs, peppers and tomato sauce. Here at Miznon Avi, all are dished up by Avi Cohen in Sgula Square, along with a side-dish of Noga gossip.
---
Saloona
17 Tirza Street, + 972 3 518 1719
Hidden behind an inconspicuous gate, Saloona is a lounge-cum-bar where local artists display their works while up-and-coming performers – and a global beer menu – keep the crowd entertained.
---
Neshika Tsarfatit
31 Sheetrit Israel Street, + 972 3 681 0067
Located in an industrial area just beyond Noga's core, Neshika Tsarfatit bakes over 50 types of breads, pastries and biscuits, including a range of gluten-free goodies.
---
Brown TLV
25 Kalisher Street, + 972 3 717 0200, browntlv.com
Located just north of Noga, Brown TLV is in a renovated 1950s bank building with 30 luxurious rooms. There's also a rooftop sun-deck.
---
Duplex 18
78 Ahad Haam, + 972 54 215 2785, duplex18.com
This White City Bauhaus two-bedroom penthouse is owned by Guy and Liat Yanai. The top terrace has panoramic city views.
---
One-bed 65 sq m apartment, from NIS1.3m (€274,000)
From NIS3,500-NIS4,500 (€740-€840) per month for 65 to 80 sq m apartment
Architects
Rose&Bloom, 8 Sgula Street, + 972 3 527 9175, roseandbloom.net
Limor Rosner Muggia made a name for herself as Tel Aviv's top retail architect. Now with partner Gilat Blum, she's opened Rose&Bloom, a studio and architecture office. There's also a showroom for the duo's furniture collection.
---
Interiors
+ 972 5 4547 6202
Croatian-born/Jaffa-based craftsman Nash Bruich reuses found objects – recycled magazines, disused furniture – and turns them into home furnishings. He's recently expanded into interior design, making over entire properties.
---
Keinan Real Estate
12 Poriyah, + 972 52 232 0971, eitan_keinan@walla.com
Eitan Keinan is a long-time Noga estate agent with new-build luxury projects and classic Levantine-style apartments and lofts.
---
Gesher Theatre
9 Jerusalem Blvd, + 972 3 515 7000, gesher-theatre.co.il
Celebrating its 20th anniversary this year, Gesher Theatre is Noga's cultural anchor. The plays are among Tel Aviv's best and they usually have English subtitles.
Aqua Creations
29 Ben Zvi Road, + 972 3 5151 222, aquagallery.com
Pick up one of designer Ayala Serfaty's marine-inspired lamps at this furniture and lighting atelier.
---
B. Knit
34 Ben Atar Street, + 972 3 518 1138, bknit.com
Bedding firm B. Knit counts Donna Karan among its clients. The factory store offers an entire range, including sheets, duvet covers and baby bedding.
---
HaTachanah
hatachana.co.il
Abandoned for over 60 years, the original Jaffa train station, built in 1892, will reopen this spring as a four-acre shopping complex. This will also house a much-needed farmers' market.
---
Made in TLV
+ 972 3 510 4333, madeintlv.com
Set in the original, Ottoman-era station house in the Tahana, Made in TLV stocks Tel Aviv-themed designs and fashions.  
---
Zalman's Meats
20 Jerusalem Boulevard, + 972 3 682 9671
A popular butcher with the choicest cuts of meat.
Arrivals
Flights to Tel Aviv
El Al, up to four fights daily from JFK; two flights daily from Newark
British Airways, two flights daily
Air France, two flights daily
Lufthansa, one flight daily
Predating the establishment of Tel Aviv, Noga's architecture reflects a century of development. Down on Noga's Jaffa-facing side are the stone archways and quaint piazzas reminiscent of Ottoman-era Palestine. Further north, closer to the well-heeled Neve Tzedek district, are the wooden homes of Noga's original American missionary settlers. New luxury projects inspired by Noga's "American Colony" past are also appearing, with wooden balconies, elaborate gardens and stone façades.