Toile de Cuir / Brussels
On a roll
Atelier Charles Schambourg weaves Toile de Cuir leather and was founded by a former secret-service agent who saw an exquisite business opportunity.
An Iranian princess, a wheelchair-bound former secret agent, Nazi Germany, the Khmer Rouge, and some of the world's most powerful fashion houses. It may read like the cast of a dodgy James Bond film but these are just some of the threads that come together in the extraordinary weave of Toile de Cuir leather.
The exact weaving technique is still a closely guarded secret, locked up in the unflashy workshop of Atelier Charles Schambourg on an industrial estate in the sleepy Brussels suburb of Forêt. Developed in the 1960s by former Belgian secret service agent Charles Schambourg (left wheelchair-bound after contracting polio during a mission in Nazi Germany), a length of Toile de Cuir was first presented to Princess Amoush of Iran as a birthday gift (she ­allegedly had it fashioned into a mini skirt). The material quickly became sought after by architects, interior designers and fashion houses the world over.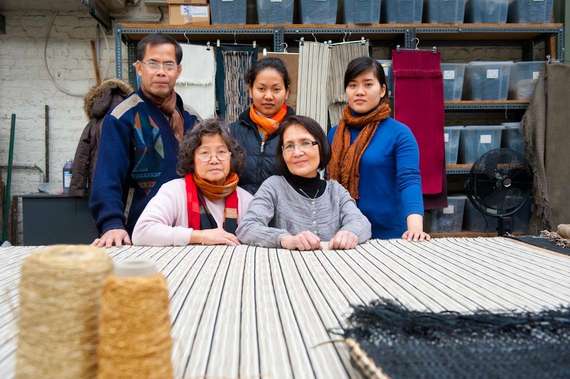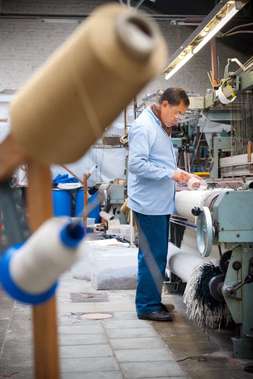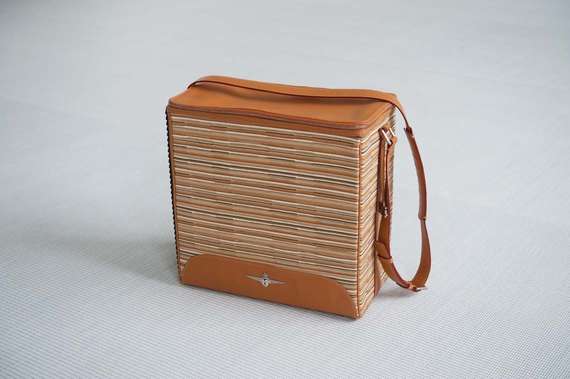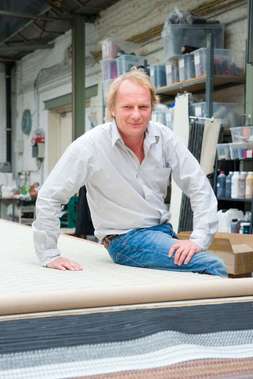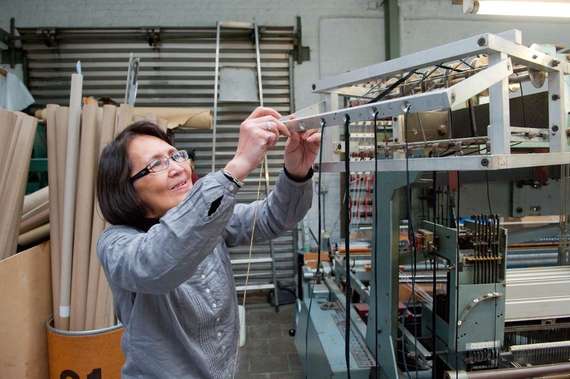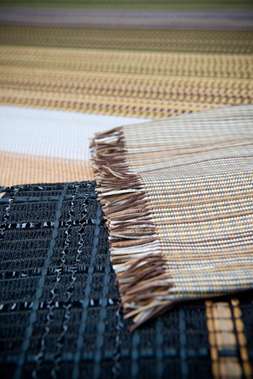 When former investment banker Nicolas Berryer came across the brand in 2006 however, Schambourg had recently died and the glory days were long gone. "Things were a total mess. There were no major clients left, the suppliers were a disaster and the production process was inefficient. But the story had me hooked," continues Berryer.
Working closely with Schambourg's widow Christiane, Berryer quietly refocused the brand. "It's not about marketing, we knew we just had to elevate the product to an art form. Instead of sending samples, we met every client face to face. We've never been to trade fairs, our website is a landing page, we don't send any press releases," says Berryer. In the main workshop are three hulking 1950s semi-automatic looms manned by a team of six skilled Cambodian-born artisans, refugees from the Khmer Rouge, some having worked with Schambourg for 25 years. "You can't scale up the process, it relies on human expertise," says Berryer.
It's clear this isn't a process that could be mass-produced in an East Asian sweatshop. Cutting Italian leather and suede into threads as thin as 2mm, the weavers feed them into specially adapted looms along with threads of precious metal, fur, or whatever else the design ­requires. The rhythm of the machine is guided by a plastic punch card, which is carefully calibrated by the floor manager Mrs Sophirat, but it needs constant manual adjustments.
A single order for Belgian luxury leather goods brand Delvaux could call for up to 50m of weave, and this must be achieved without a single join or defect. The artisans then spend hours looking over the final weave, correcting minute defects with their wooden tools. "Sometimes they'll decide the design is flawed and insist on doing the whole thing again. The problem may be so small that I can't see an issue, but there's no arguing with Mrs Sophirat," says Berryer. The process can take months.
With a full client list again, production up to 1,500m a year, and two additional machines that will allow capacity to double in 2011, the future looks good for Atelier Charles Schambourg. "We're considering collaborations with new designers, but will always stay selective," says Berryer. "Nike asked me to do a special bag for Anna Kournikova at Wimbledon and I said no. The money was great but they'll just make a million cheap knock offs in China, and that's not where we're taking the story."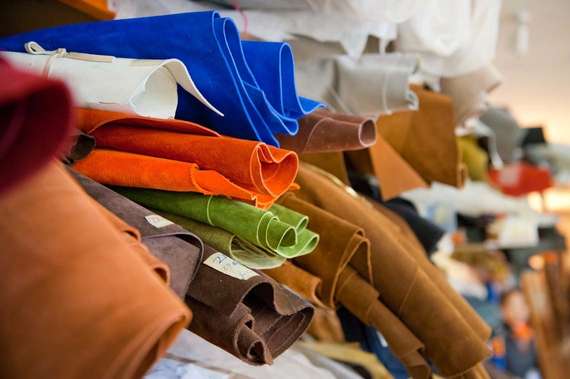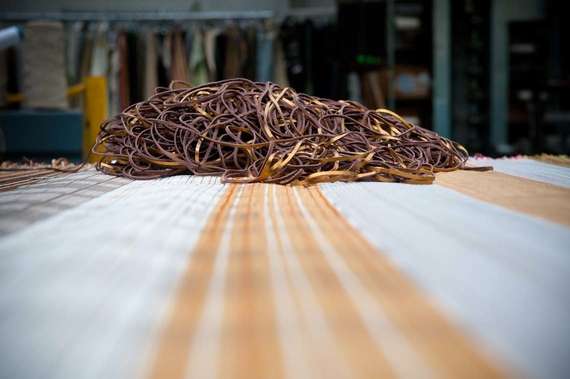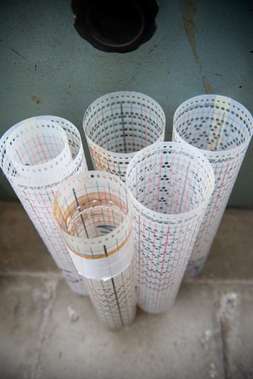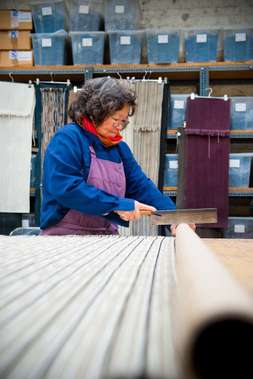 Making weaves: the process
1.
Leather 
Leather is sourced from small, mostly Italian tanneries. Full grain and suede cow leather are used, as well as baby calf and lamb. 
2. 
Thong-making  
The hides are cut into thongs in widths varying from 2 to 8 mm. Different widths are used for different effects on the finished products.  
3. 
The design
Over 1,500 samples can be adapted to the clients' needs. Each design is then converted into an algorithm punched into a plastic guide card.
4. 
Weaving
Once finished, the weave is unrolled and every metre inspected, and corrected where needed. The whole production process can take up to 14 weeks.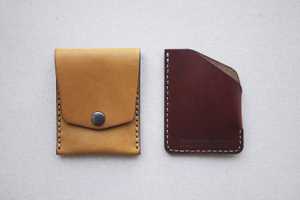 All in a leather
Top three leather goods firms
Jason Gregory's background as an architect is evident in the highly technical design of Makr's accessories, which include card cases and wallets. Most of the leather is sourced from Horween in Chicago.
makr.com
Viennese shoe company Scheer is seven generations old. "We still use the same tools and techniques," says owner Markus Scheer. Adding a 15-fold polish with specially developed creams ensures the best possible protection for your footwear.
scheer.at
"Our company dates back to the Edo era. We don't see time as other fashion people do," says Tadatoshi Dezawa, director at Inden-ya. Many traditional techniques are used to make Inden leather wallets purses and bags. It takes at least five years to train as an Inden-ya craftsman.
inden-ya.co.jp