Pitti Uomo fair / Florence
Pitti picture
Florence's Pitti Uomo fair is a benchmark for how the market is shifting – and a chance to spot the big name brands of the future. This season's event was also a showcase for the city itself and for 'Brand Italy'.
The Pitti Uomo trade show in Florence kicked off Europe's menswear season in style this January (with a well-heeled Italian brogue of course), and set the tone for the quietly confident weeks to come in Milan and Paris.
Italy may be the birthplace of fashion giants from Prada to Gucci, but it's also the smaller, multibrand offer that's gaining momentum in menswear. Trade-shows such as Pitti are allowing people to take a look at the provenance of materials, quality of design and heritage of brands. Independent companies such as Italy's Slowear are booming, embarking on a three-year expansion strategy for 20 stand alone stores and predicted sales of €75m in 2011 alone.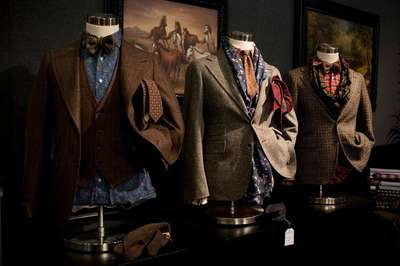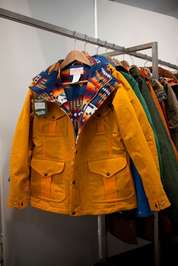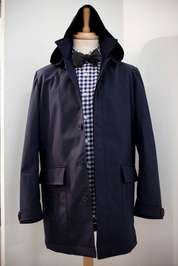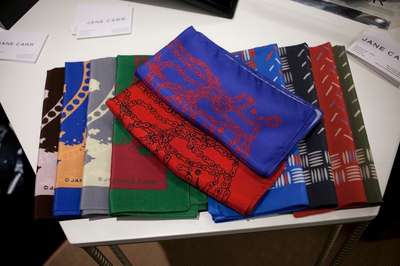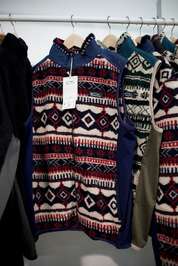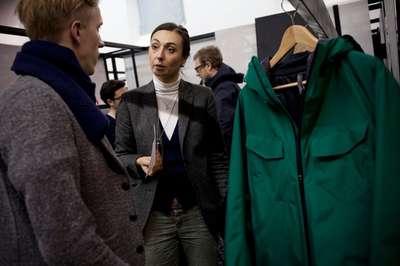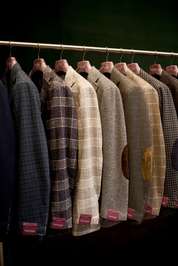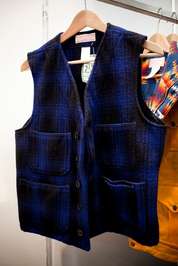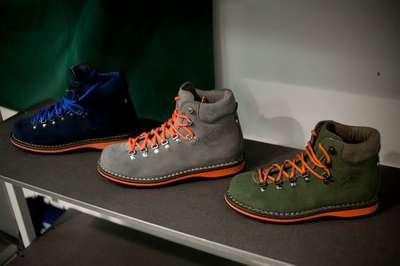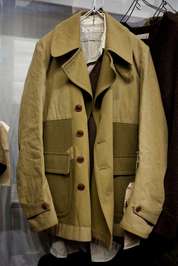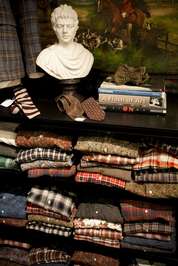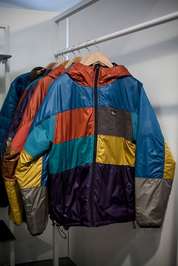 "Coming to Pitti is like a personal gift you have to give yourself," says Linda Loppa, the dean of Florence's prestigious Polimoda institute for fashion. "It's the barometer where you catch the mood of the season, before you spend in Milano, you come to breath fashion in Florence". Florence itself was the star of the show, with Gareth Pugh projecting his collection onto the vaulted ceiling of a Renaissance church and Liberty of London presenting its second collaboration with Slowear in a 16th-century library, lined floor to ceiling in leather bound books. The message was loud and clear: you can't replace "Made in Italy" with "Made in Taiwan" and there's no faking heritage.
Interesting then that this was also the season Pitti CEO Raffaello Napoleone launched the digital version of Pitti Uomo: the FieraDigitale – an 80-brand experiment allowing an interactive walkthrough of the trade fair (imagine a sartorial version of Google Street View, with 3D rotating renderings of everything from Italian brogues to quilted Japanese jackets). The question is, with almost all of Pitti's exhibitors already involved in the digital trial, and with plans to expand radically if successful, is there a fundamental clash with the sense of occasion that surrounds the physical fair?
Napoleone is unequivocal on the fact that the digital fair presents "absolutely no risk" to the main event, and speaking to buyers it's still the location that draws them in. "Big designer brands have the catwalk to present themselves, but it's different for multibrands," says Jason Park, a buyer from South Korea. "I come here to see the people, and how they are wearing the clothes".
With 30,000 vistors, more than 600 members of the international press and foreign buyers up 9 per cent on 2010, Pitti Uomo has become far more than a trade fair. It's unsurprising then that Florence's local government has become increasingly interested in the event, investing in infrastructure to support expansion. "It needs to be protected with care; from a political view we don't want to spoil it," says Giuliano da Empoli, the deputy mayor of Florence and minister for contemporary culture. "It is one of a handful of events, along with the Venice Biennale and Salone del Mobile, that can really present brand Italy in the right way. If we can make the airport a little better; improve how the train station is presented; make the circulation in the centre easier, then this all helps them."
Founded in 1887, Filson designer Francesco Baschirotto is looking to a frontier lifestyle of mountaineering, mining and fur trapping this season. The collection features hiking boots developed with artisans in Monte Belluna and waxed cotton jackets that wouldn't look out of place on De Niro in The Deer Hunter. The primary colour palette was chosen to reference 1970s outdoors wear and Filson's hardy designs are finding solid markets in the urban jungles of East Asia.
Founded in 1967 by designer Salvatore Piccolo's mother, Maria, this family-run tailor still employs mother, son, sisters and cousins. Handmade to spec in Naples, Piccolo shirts are fitted with bespoke collars and cuffs and use the finest materials from Swiss pique to Japanese chambray, heavily washed to ensure that the fit holds. The formal collection has a humorous twist this season, tapping into the workwear trend by combining checked shirts with tweed and wool blazers.
Sartoria Partenopea created an autumnal range that showcased the best in Neapolitan tailoring. Working with a 100-strong classically trained team, the line was updated through a shorter fit, narrower lapel and raised box silhouette. Using dyed velvet and Prince of Wales printed cashmere, this is a texture-heavy look in green, blues and browns. One of the key pieces was a blazer made from cashmere scarf material – a very loose knit supported by a cotton block and taking up to 25 hours to complete.
Designer Alexa Hentsch has built a loyal following over the past four years with her simple, playful menswear. Showing at Pitti for the first time, Hentsch has worked with British Millerain (the supplier to the British armed forces) on the new collection while tapping into her Brazilian heritage by producing in Portugal, making this collection British quality with a Latin twist.
Designer Koji Norihide was inspired by the practical elegance of the 1920s and 1930s country house. Ranging from formal outdoor attire to shooting tweeds or outfits with a nautical nod, the new collection hangs together through a sense of humour and density of textures and colours. Tweed jackets with fine linen lining and original period pocket-emblems sit alongside cotton canvas capes lined with jersey faux-fur.
With foreign buyers up 9 per cent on 2010, developing markets in Asia and Latin America were a bigger presence at Pitti this season. European markets such as Italy and Germany, although still solid, fell slightly on last year:
Country Nº Buyers Nº Buyers
2011 2010
Italy 15,300 16,200
Germany 799 876
Japan 738 600
Turkey 441 370
South Korea 331 266
Russia 251 180
Hong Kong 107 85
Taiwan 20 17
Brazil 20 7
Emirates 19 7
Urban mountaineering
The workwear trend in menswear took a more solid, technical direction at Pitti this season, with hiking boots and down jackets in abundance. Among the brands championing this look were Italian shoe company Diemme and Filson's new 1970s inspired collection.

Specialist crossover
With the past few seasons dominated by the rough and ready, more technical brands were on show this season. Specialist heavy-weather gear was successfully presented to a new audience. The star of the show here was Canadian Arc'teryx Veilance, incorporating two decades of specialist expertise.
3.Focus on provenance
In this economic climate logos alone are no longer enough. Brands such as Loro Piana were attracting attention with innovative new materials such as lotus cloth, while smaller new launches such as Herdwyck by Cherchbi were successfully articulating a story behind the product.
Layering
Layers were being used to show a more playful and personal potential in the menswear market, with down vests aplenty. Japanese brand TS(S) led the way, but labels such as Earth Lab also produced strong collections. Woolrich had layered combination garments, such as hunting-inspired jackets with exterior cargo waistcoats.
Coming to a city street near you soon, this hardy footwear brand updates technical designs with striking colour combinations. Crossing over from specialist to sartorial, the emphasis is still very much on production and quality.
This cult northwestern American brand was bought by Japanese investors in the 1990s. Manastash has been quietly developed along the urban outdoors line and was showing at Pitti for the first time, with its striking articulation of urban skiwear.
One of the star stands at Pitti this season. Lightweight materials, reduced seam tape, and 3D dynamic modelling makes for a clean look from this Vancouver-based company.
Jane Carr presents her first men's collection this season. Built around the "original bad boy" James Dean. Items include scarves, neckerchiefs and cashmere wraps.
Reading about the burning of waste Herdwick wool after slaughter, Adam Atkinson decided to turn this low-value mountain fleece with a 1,000 year legacy into quality tweed (what he calls "alchemy in wool"). Four years in development, it showed for the first time this year.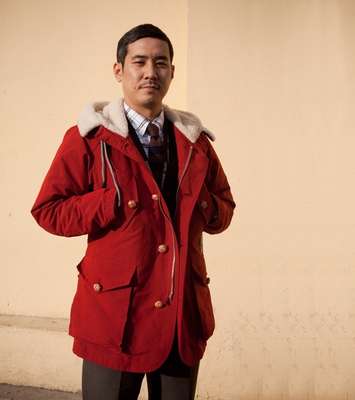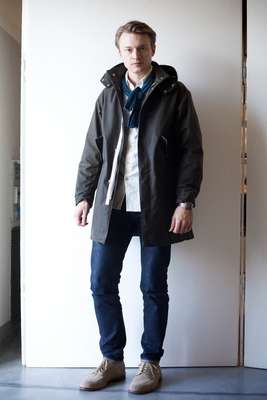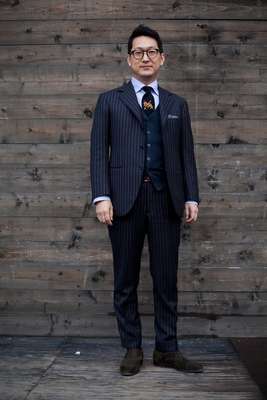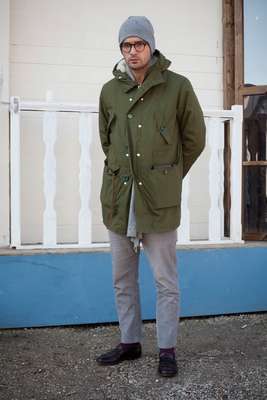 Fashion followers
01
Lee Su Hyong,
Buyer, MV10
Jacket: MV10
Shirt: MV10
Trousers: Cosmic Wonder
02
Jocrum Hallin,
Founder, Our Legacy
Jacket: Our Legacy
Shirt: Our Legacy
Trousers: Levis XX
Shoes: Alden Indy Boot
03
Nam Hoon,
Brand manager, Lansmere
Jacket: Liverano
Shirt: Lansmere
Trousers: Liverano
Shoes: Enzo Bonafè
04
Cosimo Canosa,
Buyer, Biffi
Jacket: Equipe 70
Shoes: Lidfort
Hat: Snob­