Japan retail / Japan
Rich pickings
As the Shinkansen continues to speed north in Japan, operator JR East is also diversifying its retail – with apples.
Putting a building on the former site of a park at the northern tip of Japan's main island of Honshu hardly seems the best way for a railroad company to boost business. But a year ago executives at East Japan Railway (JR East) decided to take a chance on the idea.
Since the A-Factory building opened for business in Aomori city last December, it has attracted a stream of visitors and generated the kind of buzz that land developers can only dream of.
Early on, JR East decided the building would showcase products from the Aomori prefecture. Once that was finalised, it was a question of when to open. A bullet-train service to Aomori was scheduled to start on 4 December, and the team set out to finish the building by then.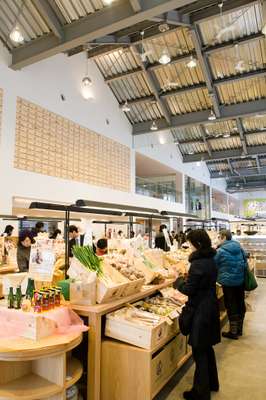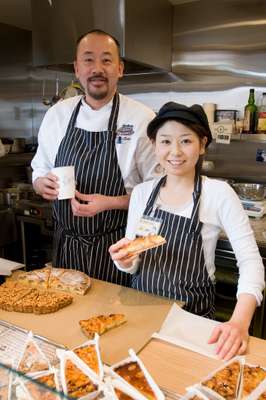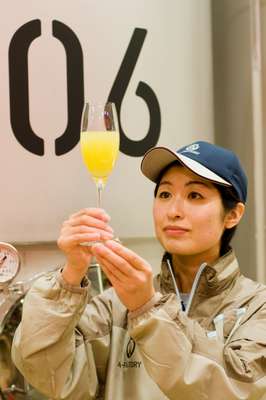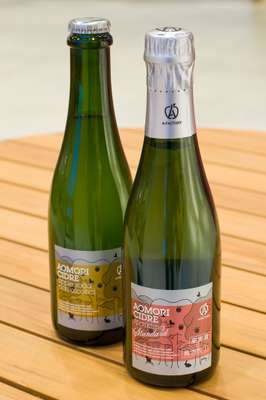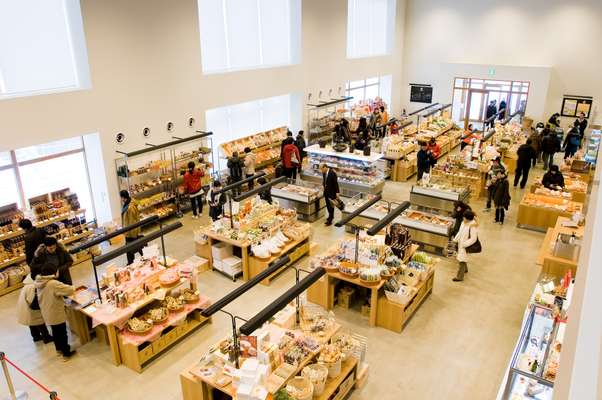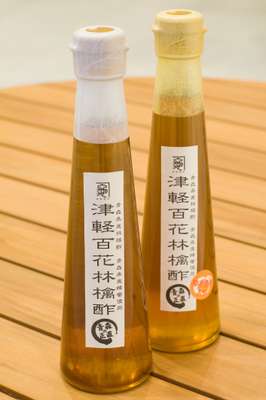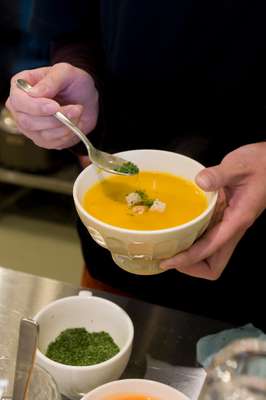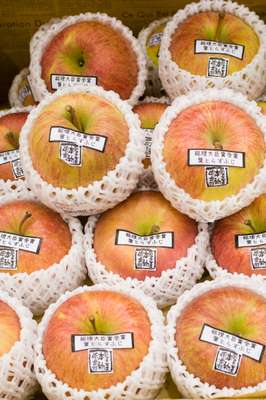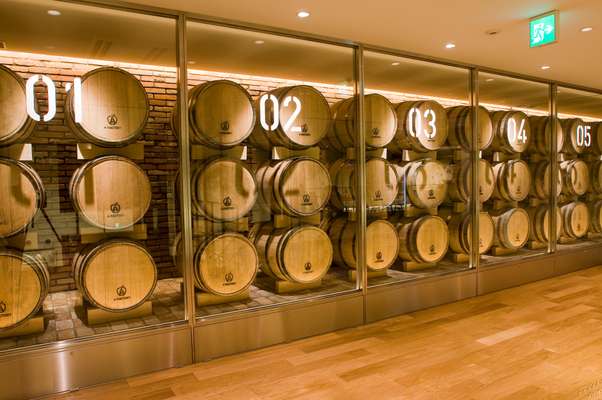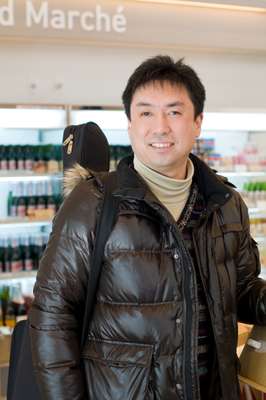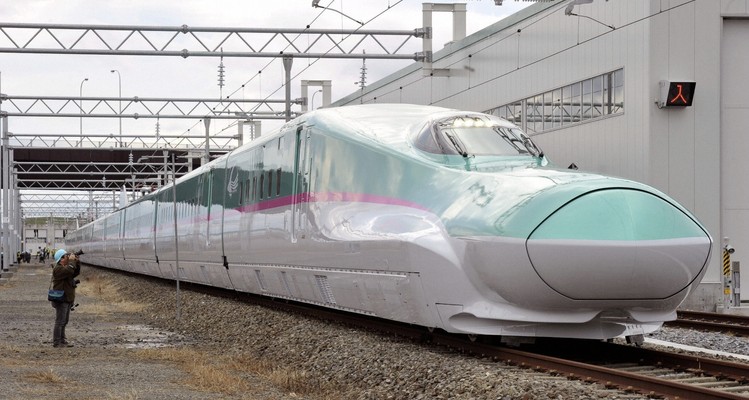 They almost didn't open on time. Construction crews broke ground in July, leaving them five months to finish before the start of the new Shinkansen service to Aomori. "It came down to the wire," says Akira Motomiya, the executive in charge of the project.
Not long ago, JR East would have shied away from a multimillion-euro investment in a remote region. But amid a stalled economy and a decline in business due to a shrinking, greying population, the company has decided to take on an experiment.
In the past two years travellers have spent less money and gone shorter distances on JR East's railway network spanning from Tokyo to Aomori. To reverse the trend, the company had to get people to travel to new places. Aomori doesn't rank as a top destination in Japan. It came in 15th out of 47 prefectures in a poll of the country's most attractive regions last year.
Aomori's biggest untapped resource was its local farms and food producers. But JR East wasn't interested in a run-of-the-mill omiyage shop hawking locally made food and trinkets. Instead, it decided to put a cider factory on the premises. That dovetailed with the Aomori theme, given that the region is Japan's largest apple producer. And since few Japanese are familiar with cider, it offered the chance to do something new. With help from sake brewer Rokka and a government-funded research lab, the company devised a recipe using Fuji and Jonagold apples.
To design the building, JR East turned to Wonderwall's Masamichi Katayama, who has worked on many of Japan's most creative retail projects. The idea was for a warehouse-like building that would evoke Roald Dahl's Charlie and the Chocolate Factory. Katayama recruited graphic designers Groovisions to do the logo and signs.
To fill the rest of the 1,700 sq m space, JR East officials chose eight shops that use local ingredients. Ippachi is a sushi restaurant that serves scallops and other fish from Aomori Bay. Galetteria Da Sasino makes its galettes from soba flour milled locally. Skip Egg makes pies using eggs from a single Aomori farm. Food Marché stocks 800 items, including marinated fish caught off the coast and curry flavoured with apples. "We want this to be a place where people discover what's good about Aomori," says JR East's Motomiya.
1.
A-Factory's Aomori Cidre "Standard" (5 per cent alcohol)
2.
Skip Egg patisserie's pies 
3.
Hatorazu Fuji Apples
4.
Aomori Royal Hotel Curry
5.
Tsugaru Hyakka's vinegar drink  
Sachiho Ebina, model
"Coming here is like rediscovering Aomori."
Kazuyuki Itabashi
"I live nearby and came to visit my friend who is a vegetable sommelier at the market."
---
Inaugurated last December, the Tohoku Shinkansen train line provides the first direct route from Tokyo to Aomori and its new Shin-Aomori station. The efficient service makes 15 round trips a day and shaves 39 minutes off the previous four-hour journey time.
Q&A
Masamichi Katayama
Wonderwall
What did JR East ask you to do?
It wanted a fantasy-like factory in Aomori.
What were the challenges of designing a cider-making factory?
I ran through many different simulations to figure out where to place it inside the building. I chose to put it where it is so anyone who is shopping or dining would easily get a glimpse of the cider-making area.
What makes this building different from other commercial spaces in Japan?
It's rare to build on the waterfront in Japan and A-Factory also has an outside deck where you can put tables and chairs. Although the building has a roof, I wanted to create the feeling of a lively, open-air market. It's also a factory. So its design is rough and primitive. It's unusual to find such a spacious building with high ceilings that isn't divided into two stories.