Americas / Global
Americas
Briefing
Style leader Raúl Castro, South American coffee consumption and London-based US politicians.
Cutting down to size
St Lucia
Opposition politicians on the Caribbean island of St Lucia want government salaries to be cut to where they were in 1997. They claim that the large increases since then have not been matched by improved performance.
---
The Raúl thing
Cuba — 
RAUL CASTRO
Though Raúl Castro has succeeded his more famous older brother as president – first informally in 2006 and then, officially, two years later – he hasn't quite surpassed him when it comes to style. Early on, Fidel's crisp, well-tailored military fatigues, meticulously trimmed beard and roguish, ever-present cigar set a high bar for dictator-chic and cemented his status as instantly recognisable international icon. In the past few years, while recovering from illness, his getups have been more relaxed but still rigorously consistent: contraband Nike, Fila or Adidas tracksuits, like a Royal Tenenbaums character, which many Castro-watchers have read as a sartorial nose-thumbing at the US trade embargo.
Raúl, who is generally softer and less flamboyant than Fidel – rounder-faced, not nearly as long-winded and slightly more reform-minded – takes a less self-conscious approach to dressing. Prior to 2008, he mostly wore a standard olive-green military uniform. During his official reign he has often favoured more casual civilian-style garments (like the lightweight, pleated guayabera shirt) that perhaps reflect his eased-up, less restrictive policies. Since taking over from his brother, Raúl has lifted restrictions on small businesses, allowed self-employment and suggested cutting the number of state employers.
---
Caffeine rush
South America — 
COFFEE
Brazil, the planet's top coffee producer, will next year surpass the US as the world's largest consumer of the beans. But harvesting coffee and drinking the stuff don't always go together. Here's how the world's top eight producers rank by per-capita annual consumption.
---
Road to success
Peru/Brazil — 
TRANSPORT
The completion of a new $900m (€664m) highway linking Peru and Brazil promises to boost trade between the two nations and give the latter a new, more efficient route to growing markets in China and the Far East. The 1,600 mile-long Transoceanica Highway realises one long-standing dream of South American integration by finally connecting the Atlantic and Pacific coasts. Brazil helped finance the final Peruvian stretch of road, so keen was it to see it completed.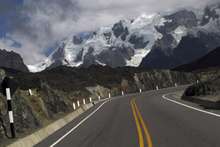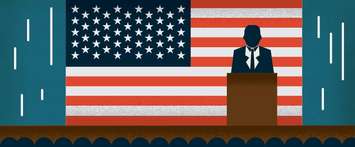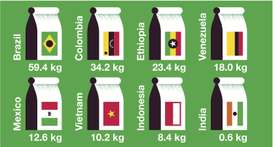 The road was criticised by environmentalists who believe it will speed up destruction in one of the most bio-diverse regions of the Amazon.
---
US senators may earn a relatively modest $174,000 a year, but more than two-thirds certainly don't struggle for cash: they are millionaires.
---
View from Washington
American politicians in need of a cash injection are heading to London
By Sasha Issenberg
In September 2007, Rudy Giuliani steered away from the early primary states of New Hampshire and Iowa and boarded a plane to London. He wasn't the only major presidential campaign figure to plot a diversion across the Atlantic that busy month; Bill Clinton and Michelle Obama also appeared in London. All three made the trip with a decidedly undiplomatic agenda: hustling campaign contributions from Americans living and working in the British capital.
Big-city politicians have always joked about the need to placate ethnic communities with pilgrimages to the "three Is" – Italy, Ireland, and Israel – but a London itinerary signals the growing clout of a new political constituency: expats. In 2008, for the first time, Democrats Abroad held an online primary to send delegates to the party's nominating convention (Obama thumped Hillary) and American citizens have always been allowed to cast general-election absentee ballots in their home constituencies. But now it is the big-dollar campaign cheques that are winning the most attention from campaigning politicians.
Contributions from Americans abroad have become the fastest-growing slice of the campaign finance sector, increasing at four times the pace of domestic giving. From Clinton's election in 1992 to Obama's in 2008, donations from abroad increased 20-fold to just over $10m, according to an Overseas Vote Foundation report. (That still adds up to less than 1 per cent of the more than $2bn spent on federal campaigns each election year.)
"A while back, the types of American going overseas were in the academic and government areas, and not so much in finance," says Steve Kupka, a Washington lawyer and former Republican operative who served on the host committee for Giuliani's fundraiser at London's Mandarin Oriental. "Now the people getting assignments overseas with Goldman Sachs are affluent and wanting to stay connected."
Indeed, there's a reason that campaign principals went to London for fundraisers while advisers and celebrity supporters were dispatched elsewhere. Close ties with Wall Street's political money network made fundraising among their brethren in City firms easy. At the time of Giuliani's London fundraiser, the Center for Responsive Politics identified it as the most lucrative market for overseas cash. The next four also suggested the influence of the financial sector: Geneva, Paris, Toronto, and Tokyo.
But this year will be the first serious test of whether the growth of overseas fundraising will continue to draw campaign attention, or be remembered as another bubble in a decade of Wall Street froth. Some major American employers abroad, Bear Stearns and Lehman Brothers for example, have shut their doors, while others have contracted or face new regulations that limit their scope.
At the very least, the geography of American money overseas is probably due for a shift. Even though Europe accounted for only about 28 per cent of the worldwide population of US expats, it generated over 70 per cent of overseas campaign donations since 1992. A similar number of Americans live in Asia, but they contributed only 18 per cent. In 2008, Obama held a Shanghai fundraiser but the stars were two foreign-policy advisers. Next year, Obama's campaign manager may decide to send Michelle to make the pitch in person.
Where American expats live:
The Americas: 2,222,000
Europe: 1,529,000
Asia and Pacific: 1,219,000
Africa: 109,000
Q&A
Farah Pandith
Special Representative to Muslim Communities
USA
What are your duties?
My mandate is to work with our embassies to build partnerships on the ground in Muslim countries and communities. I'm focused on the under 30 crowd. This young generation of Muslims has compelling ideas on how to do things in different ways.
What needs to change?
We have to think of a positive common narrative because globally there is this idea of an "us and them" and I discount that. There is a "we". How do we look at Muslims around the world as partners?
What challenges do Muslim youths face?
Identity is central to the issues we are talking about. What does it mean to be Muslim and modern? What is the difference between culture and religion? How do I navigate my identity? This is a generation that from the time they grew up in a post-September 11 world the words Islam or Muslim have been defined on the page of a newspaper. They are seeing themselves in a very different way.
Brothers in arms
Venezuela — 
WEAPONS
The first fully licensed Kalashnikov rifle factory outside Russia is about to open in Maracay, Venezuela. The facility is part of a Russian push in the oil-rich Caribbean nation that some in the region see as a repriseof Moscow's Cold War liaison with Cuba. In the past five years, Caracas has built up a $3.2bn arsenal of Russian-made weapons.
Hat:
Unlike Fidel, who pioneered the dome-shaped military cap with a short bill, Raúl prefers a basic American baseball hat. Critics have called this choice ironic, but perhaps it is a metaphorical olive branch: Raúl has said his government is ready to open talks with Washington.

Shirt:
Raúl wears a guayabera masquerading as army uniform. The pleated, four-pocket tunic (cotton or linen), with a straight hem, is the customary dress garment of Cuba, well suited to the tropical climate. Raúl's shirt is a clever hybrid: civilian garb for keeping cool on military occasions.

Sunglasses:
Raúl's tinted wire-framed sunglasses, like Kim Jong-il's various outré frames, tread the line between fashionable and frumpy. Are they cool retro shades or dorky dad-glasses? Is he wearing them in earnest or with a knowing, ironic wink?

Medals:
Understated Raúl keeps his bling to a minimum. He does, however, wear more than his brother these days: Fidel has publicly eschewed all signs of military rank, with the exception of a single silver star on his cap: a symbol, that he remains the real comandante en jefe.