Art Market / Global
Art
Briefing
Christie's in Dubai, Stockholm's Galerie Nordenhake and a Q & A with art collector Jean Pigozzi.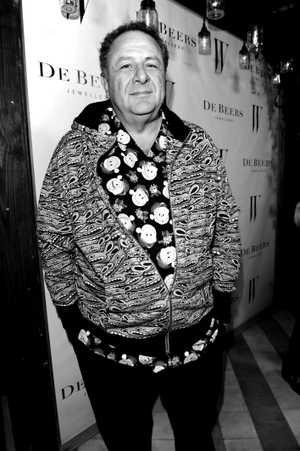 The collector
Q&A
Jean Pigozzi
Geneva
French-born Jean Pigozzi is a collector, philanthropist and photographer famous for his early interest in African art. His own work has shown at the Helmut Newton Foundation and New York's Gagosian gallery.
Did you set out to only buy African contemporary art? No I didn't. I had Warhol, Sol LeWitt and others, but 22 years ago I was at this show: Magiciens de la terre in Paris. I thought that African art was pieces of wood and gold but I was really surprised by what I saw there. Paintings by Chéri Samba, lots of modern works with incredible energy and imagination. Today, I have 10,000 pieces: video, installation, drawings done on the back of empty shampoo bottles. It's a very personal view of what's happening in Africa. It's not African art from A to Z.
How do you buy, and is there a policy you work to? I have a curator. He visits Africa three or four times a year and 95 per cent of the collection is bought directly from the artists. The criteria we use is of living black artists from Sub-Saharan Africa.
What do you do with your collection? I lend to a range of established museums such as the Metropolitan, Tate Modern, and the Guggenheim in Bilbao. I see myself as a visual ambassador because people usually associate Africa with issues such as civil war and Aids. It's ridiculous that it's seen as a single entity. You can cross a distance of 100km and there's a different religion, tribe, and even colonial past.
Which artists are you excited about at the moment? For the past three years, it has been Japanese contemporary art. I go to Japan and browse the galleries there, some the size of a Kleenex tissue. Outsiders think Japan is just about manga but there exists a rich world of abstract art and drawings.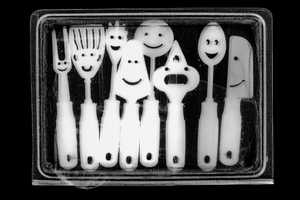 Spring sale
Dubai — 
CHRISTIE'S
Modern and Contemporary Arab, Iranian and Turkish Art
19 April
With the focus often on the Middle East's political situation, this month's biannual sale will highlight the region's great art instead.
With a range of high-quality work from contemporary Turkish artists to established Arab painters, including Iraqi Jawad Selim and Egyptian Mahmoud Said, this year will also see the remaining lots from the Farsi collection up for auction. Widely seen as the greatest single accumulation of Middle Eastern art, in 2010 this estate of one Saudi collector helped Christie's break records for work from the regions: as it registered sales totalling $29m (€21m).
The sale will also focus on work from leading Saudi Arabian artists, in response to growing interest in work from the Gulf and in recognition of the fact that there are few opportunities to buy art from the country.
"Middle-Eastern art is now a collecting area among international buyers," says Isabelle de La Bruyère, director of Christie's Middle East, "and this sale's important pieces have the benefit of still being affordable."
1.
Maha Malluh, Unveiled
Est: $5,000-$7,000 (€3,635-€5,089)

2.
Abdulnasser Gharem, Message/Messenger
Est: $70,000-$100,000 (€50,000-€72,000)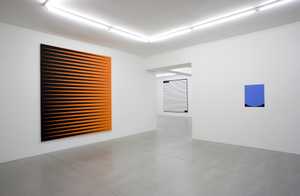 Region to watch
Well hung
Stockholm [GALERIE NORDENHAKE]
Stockholm's Galerie Nordenhake has been shaping the Swedish art scene for almost 40 years, promoting contemporary art with an international focus. Claes Nordenhake founded the gallery in Malmö in 1973, and by 1986 he had accumulated enough experience and confidence to move to Stockholm.
Nordenhake's growing prestige allowed Claes to open the Nordenhake Berlin art space in 2000, with the ambition to make Nordenhake the first Swedish gallery – showcasing Swedish artists abroad – with a truly international presence. "We are witnessing the rise of a globalised market: art fairs, such as Art Basel are a mark of excellence – an important gallery must participate in these venues," says Nordenhake.
In 2007, the Stockholm gallery relocated to the emerging art district of Hudiksvallsgatan. The new building was designed by Ragnar Östberg, the architect behind Stockholm's City Hall. "When the galleries moved to this area, lying on the north-west of the city, it was considered 'off' in terms of art," says gallery director Ben Loveless (pictured). "Now it is the main concentration of contemporary art, and we were among the first to move here." Offering established and emerging art, Nordenhake exhibits works by Swedish video and sculpture artist Magnus Wallin, painters Olle Baertling, Ann Edholm and the up-and-coming Christian Andersson and Sofia Hultén.
nordenhake.com