Sonya Park / Ikedaya
Creature Comforts
Korean-born, American-raised fashion stylist and boutique store owner Sonya Park is happy to have her last meal on her own. As she ponders the road ahead, she wants to be surrounded by the simple, homely food at her favourite restaurant in her adopted Japanese homeland.
"Food is very important to Koreans, but my mother never really cooked for us. My brother and I still tease her about it. We had a nanny who cooked for us in Seoul and when we moved to Hawaii, my aunts cooked for us. I've been to this restaurant [Ikedaya] so often over the years, it's the closest I've come to 'mother's' home cooking.
I'd be happy to have my last meal alone. There are always so many people around me, but death is the one journey you make alone. I wouldn't like to think I was seeing someone for the last time anyway. I want simple food too, something that I eat every day – just some plain white rice and sashimi. That's why I think of this place. It's like my canteen.
I started coming here about 15 years ago. I used to live nearby and I'd come in on and off when I was a stylist. Then I opened a store and we had a little year-end party here. And then we'd come every year, and I'd open another store so we would have a few more people.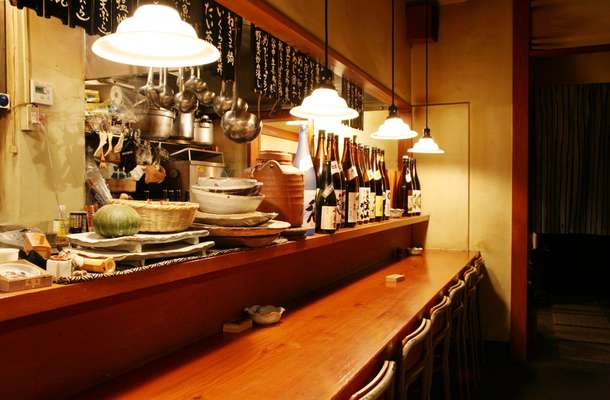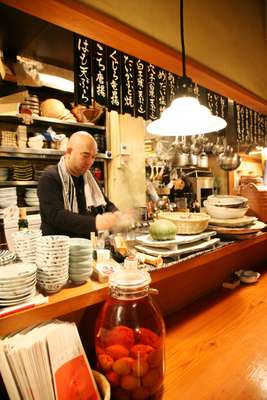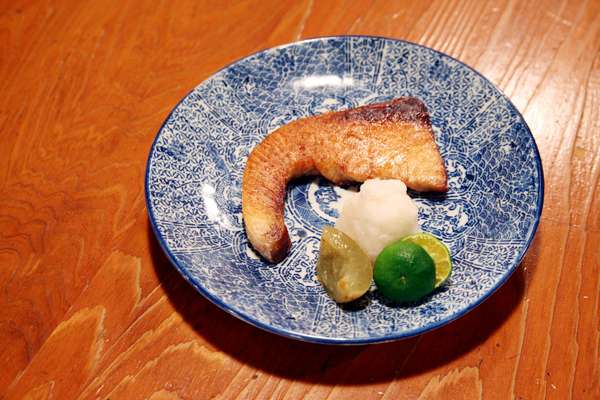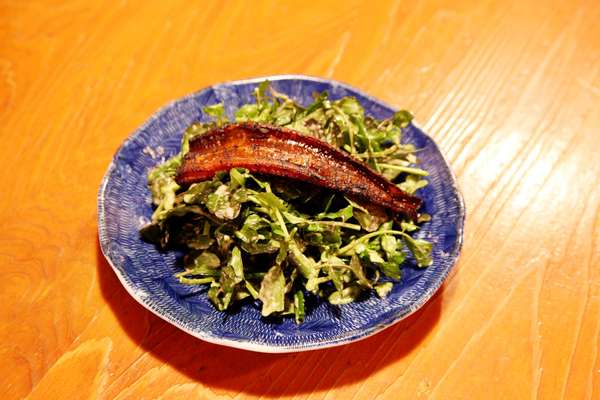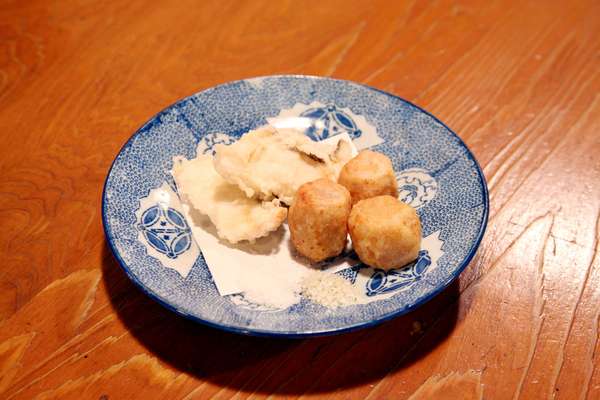 All the restaurants I love are run by owner-chefs where it's always the same person cooking. It's like eating at home. Ikeda-san will serve food that's not on the menu – like these sansho capers that his wife's father makes on his farm. Sometimes he'll serve me makanai – that's the food the staff eat that customers don't usually see; maybe a delicious curry.
Recently I've been thinking a lot about food. I like to eat food that's grown locally and make sure I know where things come from. We've just moved to a new office in Tokyo and I'm thinking of hiring a chef to cook lunch for us – anything to stop my staff eating instant noodles.
I lived in Korea until I was 12 when we moved to Hawaii, and I have to say I seem to be more energetic than some of my Japanese peers. Maybe it's down to all the garlic and spices I ate growing up. Family occasions always involve a big cook-out and lots of Korean food. My parents are still in Hawaii and my brother has moved back there. His wife is Korean and she's a great cook, so I get recipes from her. A lot of Korean restaurants in Hawaii serve the wrong kind of food. They will use anything that's cheap and the vegetables don't taste right.
My mother used to dress me in my brother's hand-me-downs and wouldn't allow me to wear pastels, so I didn't fit in growing up in Hawaii in the 1970s – everyone was in wedge soles with Farrah Fawcett hair. I just preferred my sweats and jeans. As I grew older my body didn't change that much and I was still shopping in the Ralph Lauren boys' department. And then I discovered Japanese fashion and that's when I thought, 'Great – there's somebody else with the same body shape as me.'
I was only 23 when I came to Japan. I got a job in magazine publishing and started to style a little bit. Then I met the editor-in-chief of Cutie magazine. She gave me the cover and an eight-page fashion story and it sold out. That was the audition. Other friends like [photographer] Takashi Homma were just starting out then too. When it first started, Cutie was selling 30,000 copies a month and then it became 300,000 – and at one point they were selling a million. I never meant to become famous; it was just timing and having a foreign name that stood out.
The shops almost started as a hobby. My now ex-husband and I had built a house in Tokyo, I was working hard and I didn't have kids. I could have gone to buy a fancy car or great art, but I decided to open a shop instead. It was difficult at first – and there were days when we didn't sell a thing. But then people caught on and now I have six stores.
I've been in Japan for over 20 years now. People ask me which language I dream in. I'm not sure I know any more. I speak English, Japanese and baby Korean with my parents. I was born in Seoul, raised in Hawaii and I could have gone to New York – I have an American passport – or tried it in Paris. But I was drawn here for the fashion and the idea of Tokyo. I have very loyal people working for me – I often think Arts & Science could only happen in Japan.
The Korean side of me is impulse, whereas the Japanese side is knowledge I've discovered. If I could only eat one meal until I died, it would probably be Korean food like rice and kimchi. But the thought of a very last meal is something sentimental. I'm here in Tokyo not because I had to be, but because I wanted to be. So choosing a simple Japanese meal is like paying respect – almost like a religious offering to Japan for giving me so much love and opportunity. "
Ikedaya is owned by Munehiro Ikeda, who works alongside his wife Tamiko cooking simple, seasonal Japanese food. The main ingredient is fish – usually sashimi or grilled – and seasonal vegetables. Sonya Park has been coming to the restaurant for 15 years and holds her end-of-year party here. There is no sign at the front of the restaurant and Munehiro prefers not to advertise. (No English is spoken.)
Ikedaya, Kouyama Building 1F, 2-10-15 Nakameguro, Meguro-ku, Tokyo 153-0061, + 81 3 3792 6160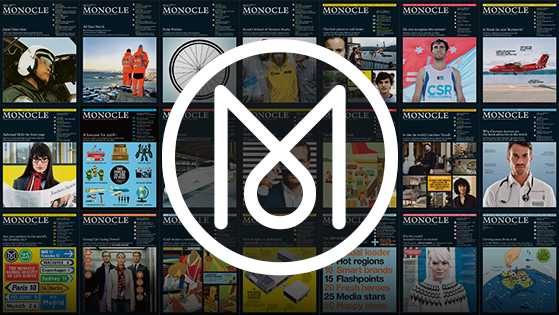 Sonya Park was born in Seoul but moved with her family to Hawaii when she was12 years old. In her early twenties she made her home in Tokyo, where she has spent the past two decades. Park quickly made a name for herself in fashion magazines and went on to become Japan's top fashion stylist. Her three-volume guide to shopping and living, Sonya's Shopping Manual, is a bestseller. She now runs her own fashion boutiques in Tokyo, Arts & Science, which sell homeware, accessories and clothes for men and women.
Steamed rice, sashimi of buri and tai (yellowtail and sea bream), salad of anago (grilled sea eel), sato-imo (taro root), miso soup – and, of course, a generous serving of sake.